Labbaye chateau de camon wedding
"So how does it feel to have shot the wedding of your career?" – giggles Amy.
We burst our sides laughing, because in a sense its true. Sean and Amys wedding was one like no other and the likes and love of which will probably not be seen again.
Its been few wonderful days in the medieval Mirepoix. The cool autumn breeze blows mischief in to the last remaining wedding guests, all  of who are enjoying the afternoon wine. I sit and wonder Amy kill me if we suddenly announce that we were staying in this picture perfect French town? May be not. I think however, the restaurant owner is going to be heartbroken when we leave. So many thoughts run through my head on that last afternoon. Mostly I worry about what I would write for my darling friends wedding blog.
Myself and Sean met the incredibly beautiful and quirky Amy almost a life time ago, in a tiny river side restaurant. Amy thought I looked like Kate Middleton. I couldn't help but fall in love with the excitement of her. We were informed that Amy also had a "Sean." Sure, once the two Seans met up that was it! Firm friends for life.
There are not many couples like Sean and Amy, who met as teenagers, who have such a deep understanding of each other. It strikes me every time I am with them that, at one point they were one soul, one being. Some where along the life times, this one being, split into two. With each half thrown across the universe.  Some how in Limerick, these two halves found each other. Became one again. Its like they are making up for their lost time, they live this life to the fullest, with so much love and passion for everything they do.  When they are together they exude so much positive energy. People around them are happier, you can see you people light up when they are around. Maybe thats it, the lightness of them that draws you in.  You can not but love Amy and Sean and their kind hearts. The child like love they have for one another will break any heart of stone.
In the end, I decided that there was no way I could write anything that could sum up their day in the insanely wonderful L'Abbaye-Château de Camon.
Instead, I realised that I would use Beckys words. Why? As she spoke, in that moment, we were all family.
We all realised how very important Amy and Sean are to us. When Becky finished, We all hugged and smiled. Dried each others happy tears, aware of how powerful this union is.
"To my beautiful sister, my finally brother, our family, and our friends.
Today we celebrate love. The love of two very special people. My twin sister Amy and her husband Seán.
Love is unique. Love is different for each couple. Love is a celebration of finding the one person who makes every day an adventure. Amy and Seán are in love and we are all here today to support them and to wish them joy and happiness for at least the next thousand years.
I'd like to quote from one special French couples' love letters. Jean-Paul Sartre to Simone Jollivet , 1929.
Today I'm writing to you to feel the pleasure you don't yet know, of turning abruptly from friendship to love, from strength to tenderness. Tonight I love you in a way that you have not known in me: I am neither worn down by travels nor wrapped up in the desire for your presence. I am mastering my love for you and turning it inwards as a constituent element of myself. This happens much more often than I admit to you, but seldom when I'm writing to you. Try to understand me: I love you while paying attention to external things. At Toulouse I simply loved you. Tonight I love you on a SEPTEMBER evening. I love you with the window open. You are mine, and things are mine, and my love alters the things around me and the things around me alter my love."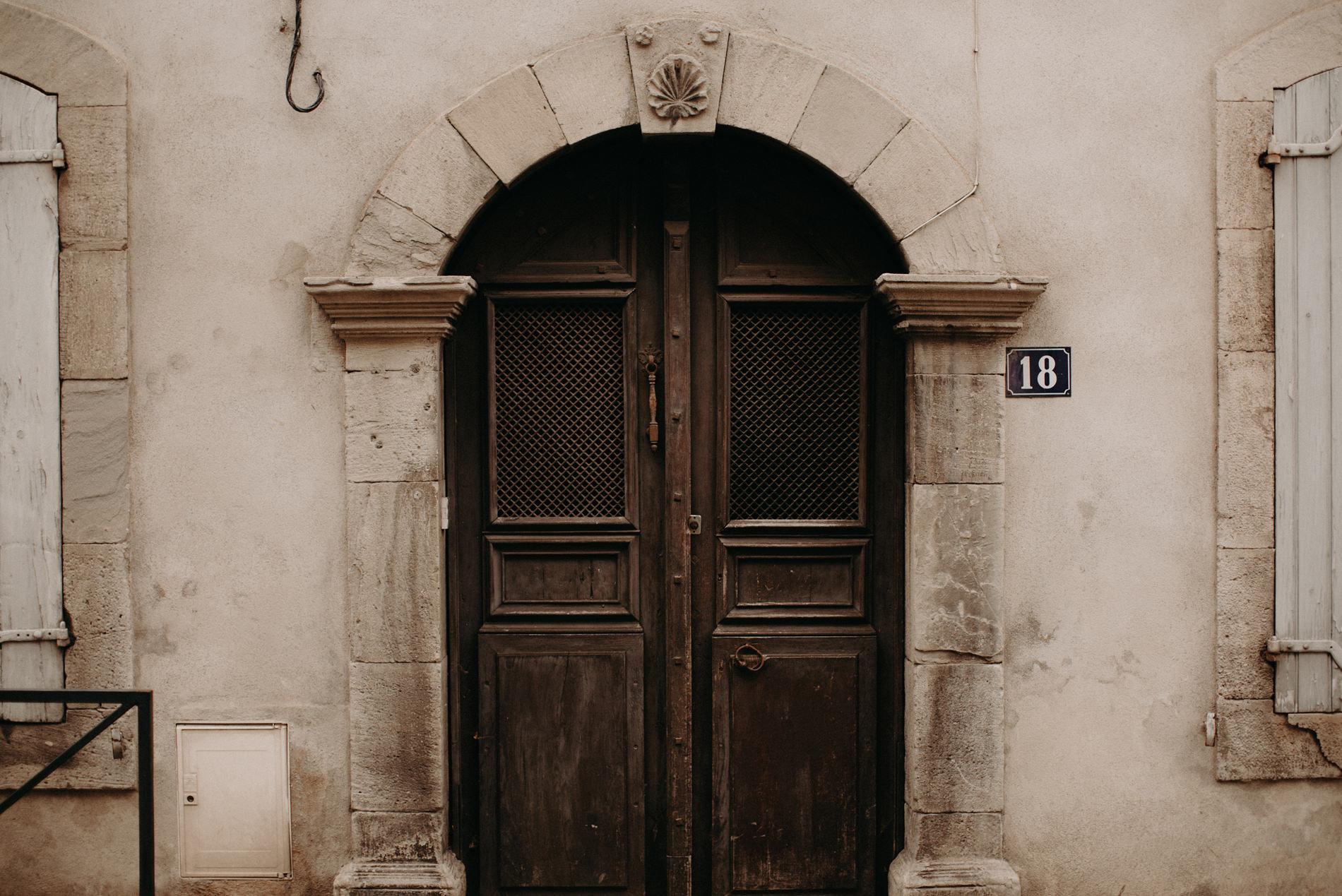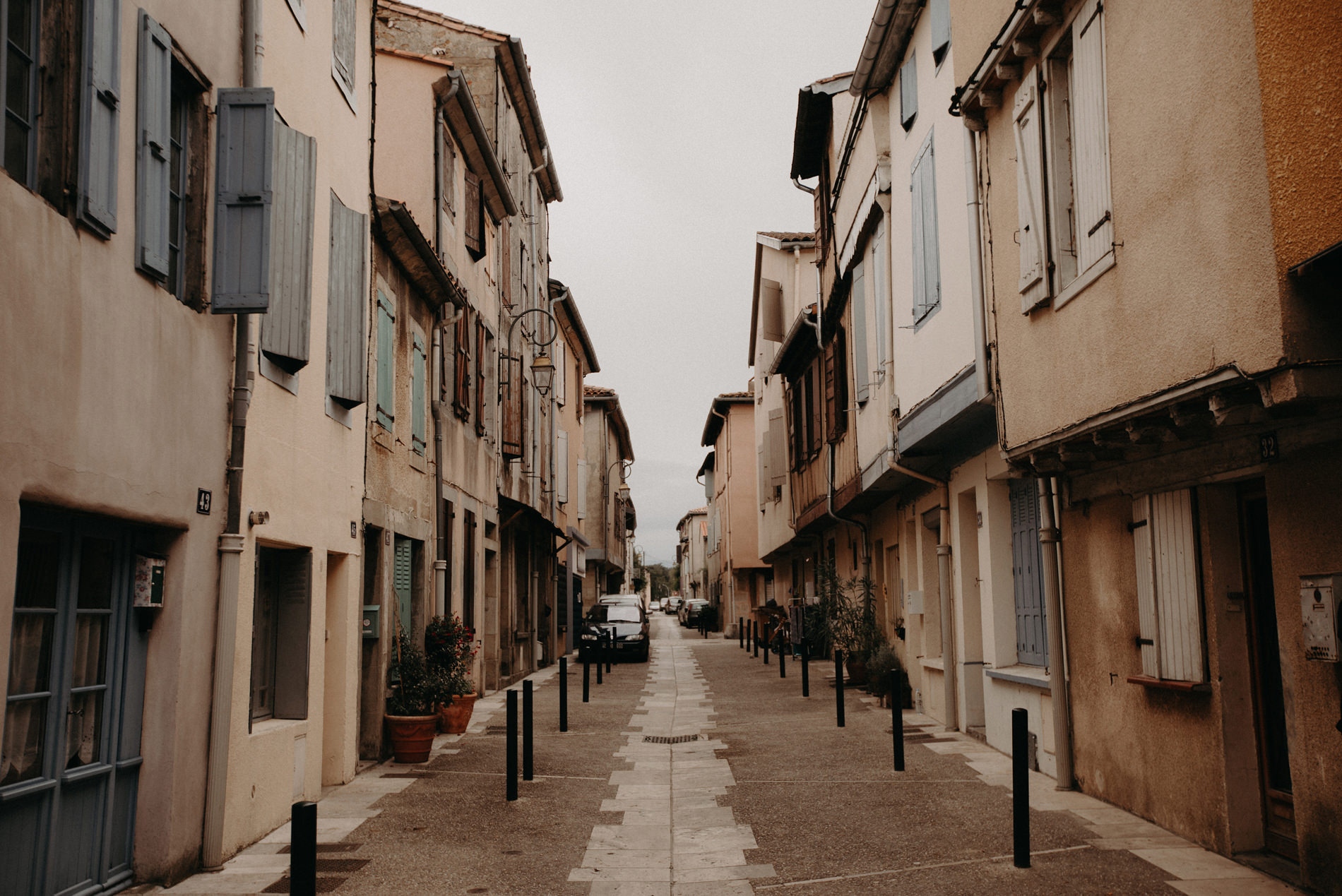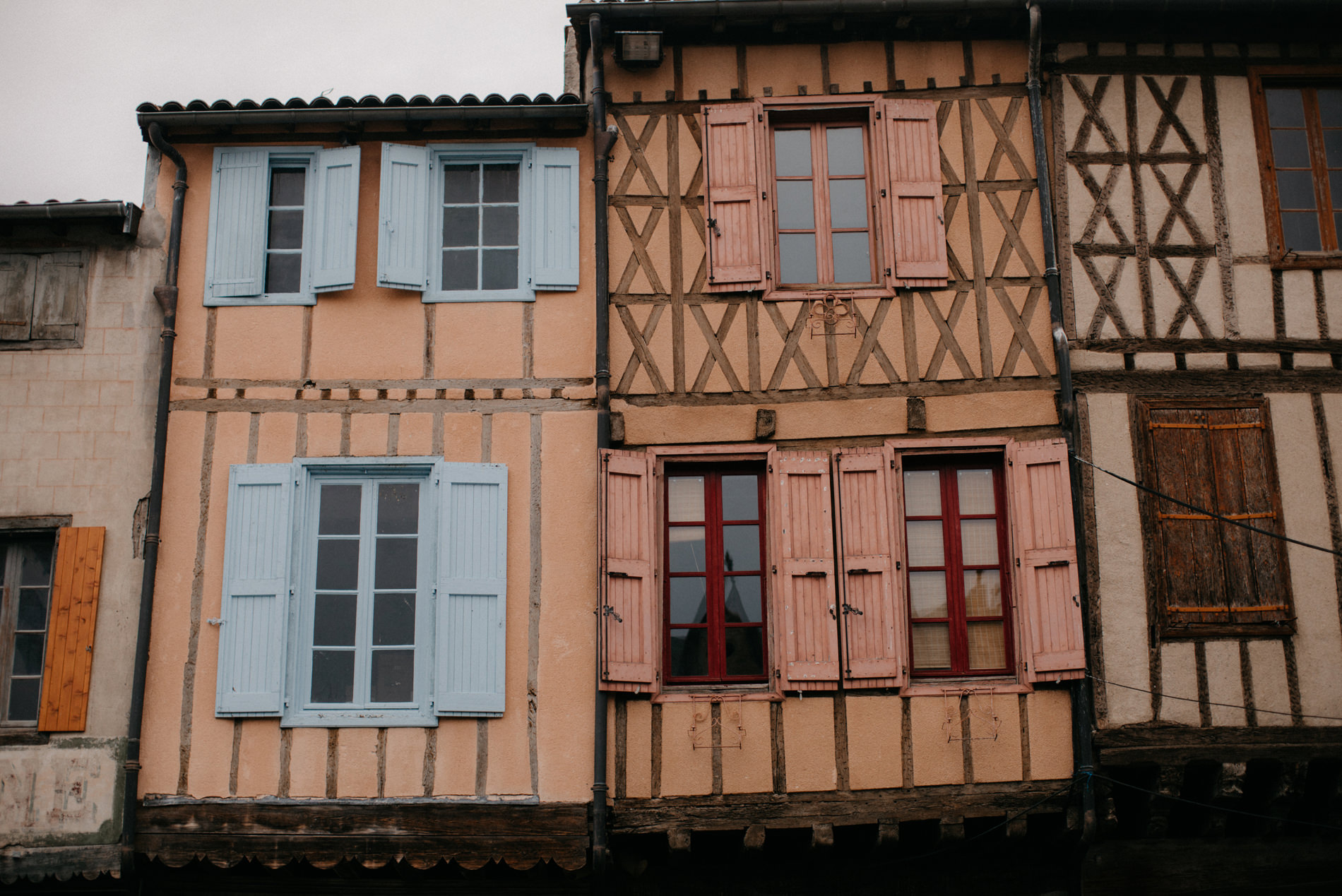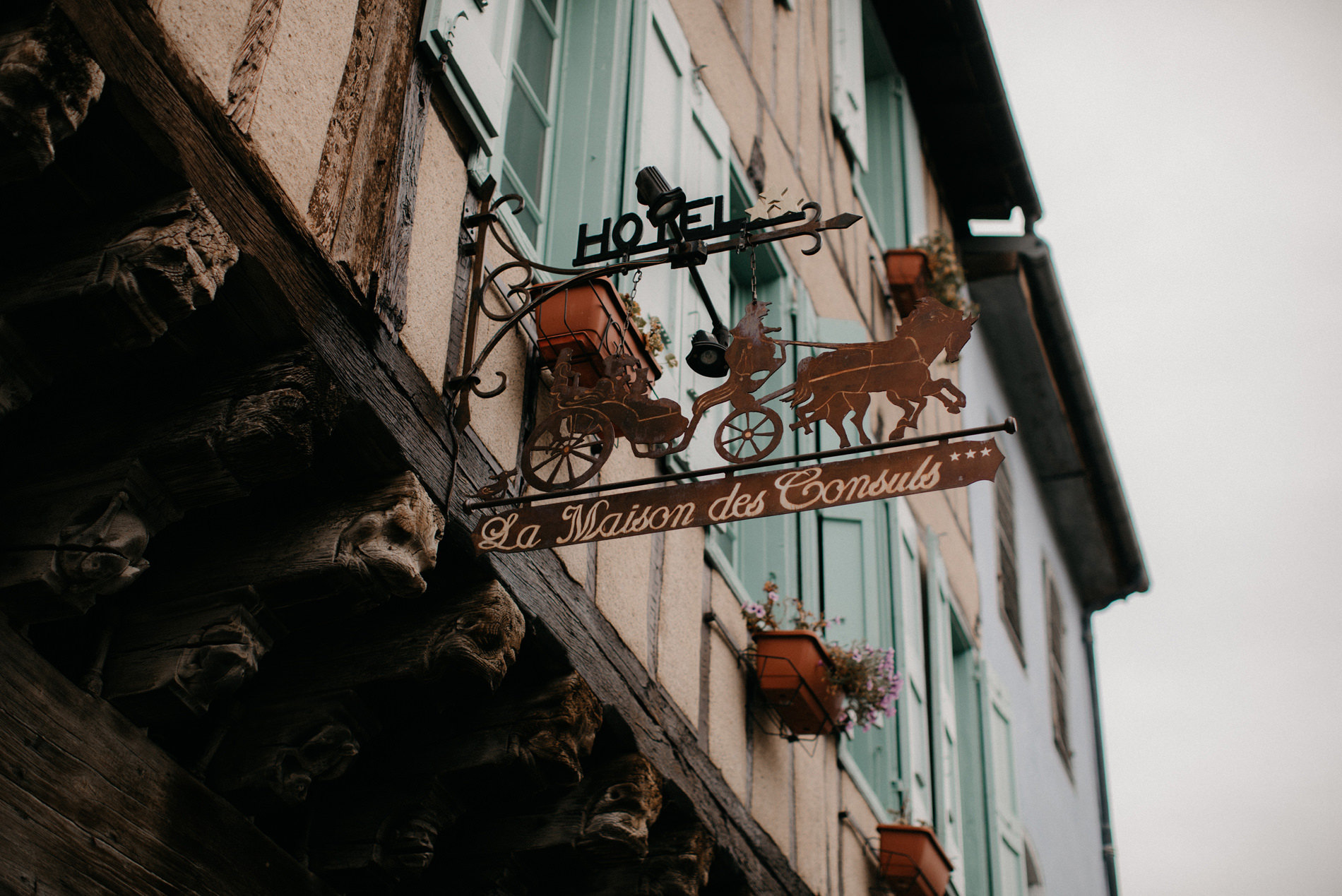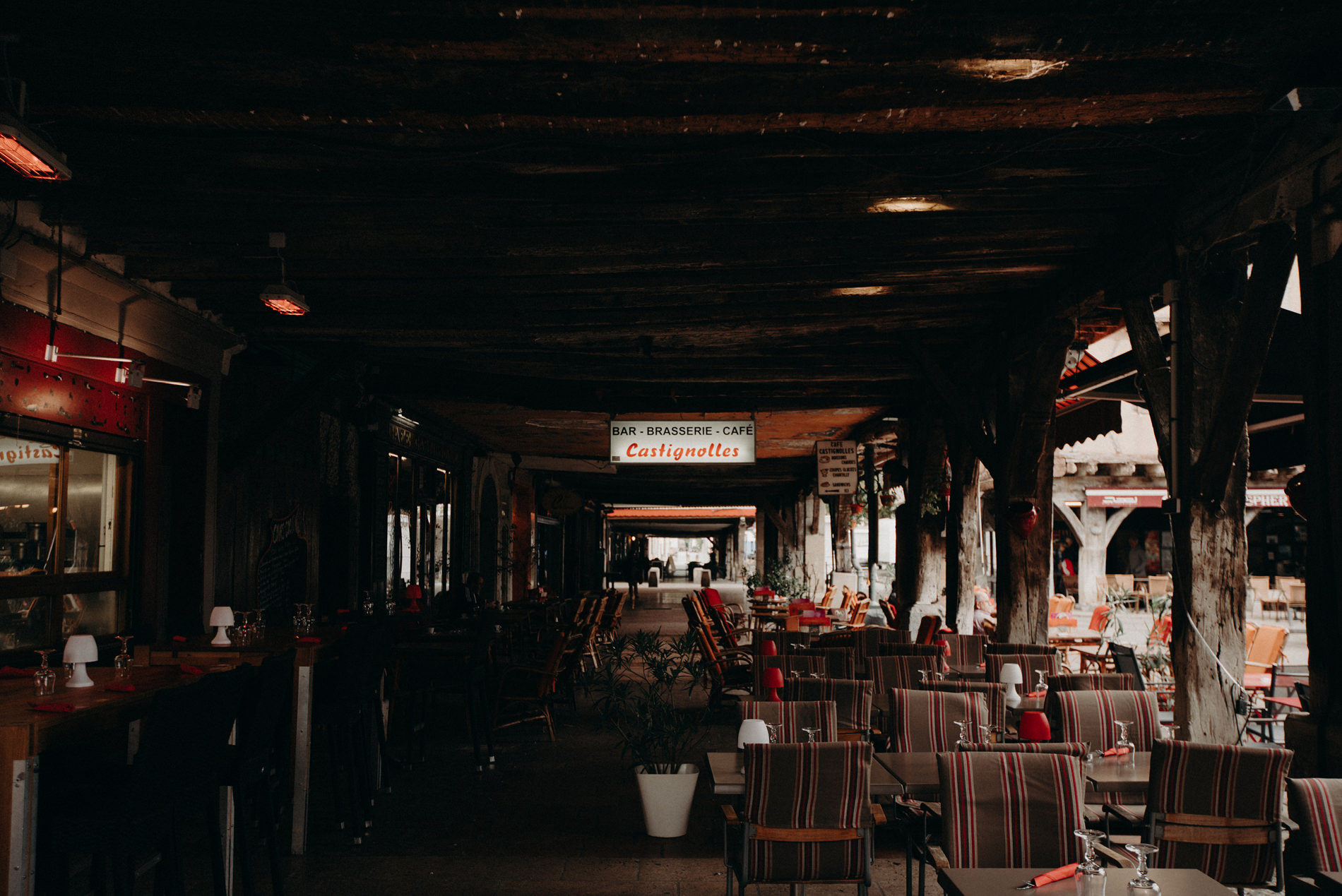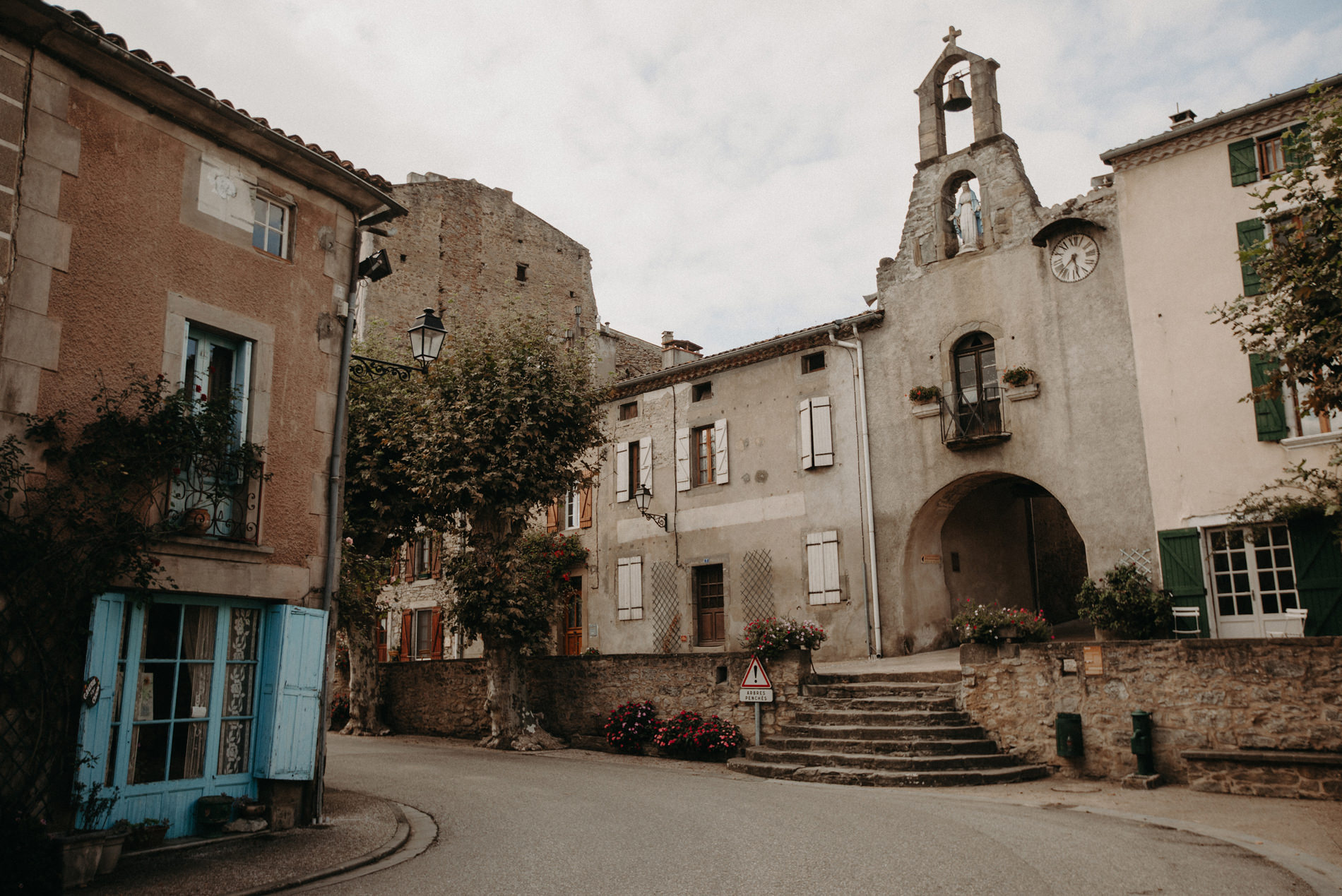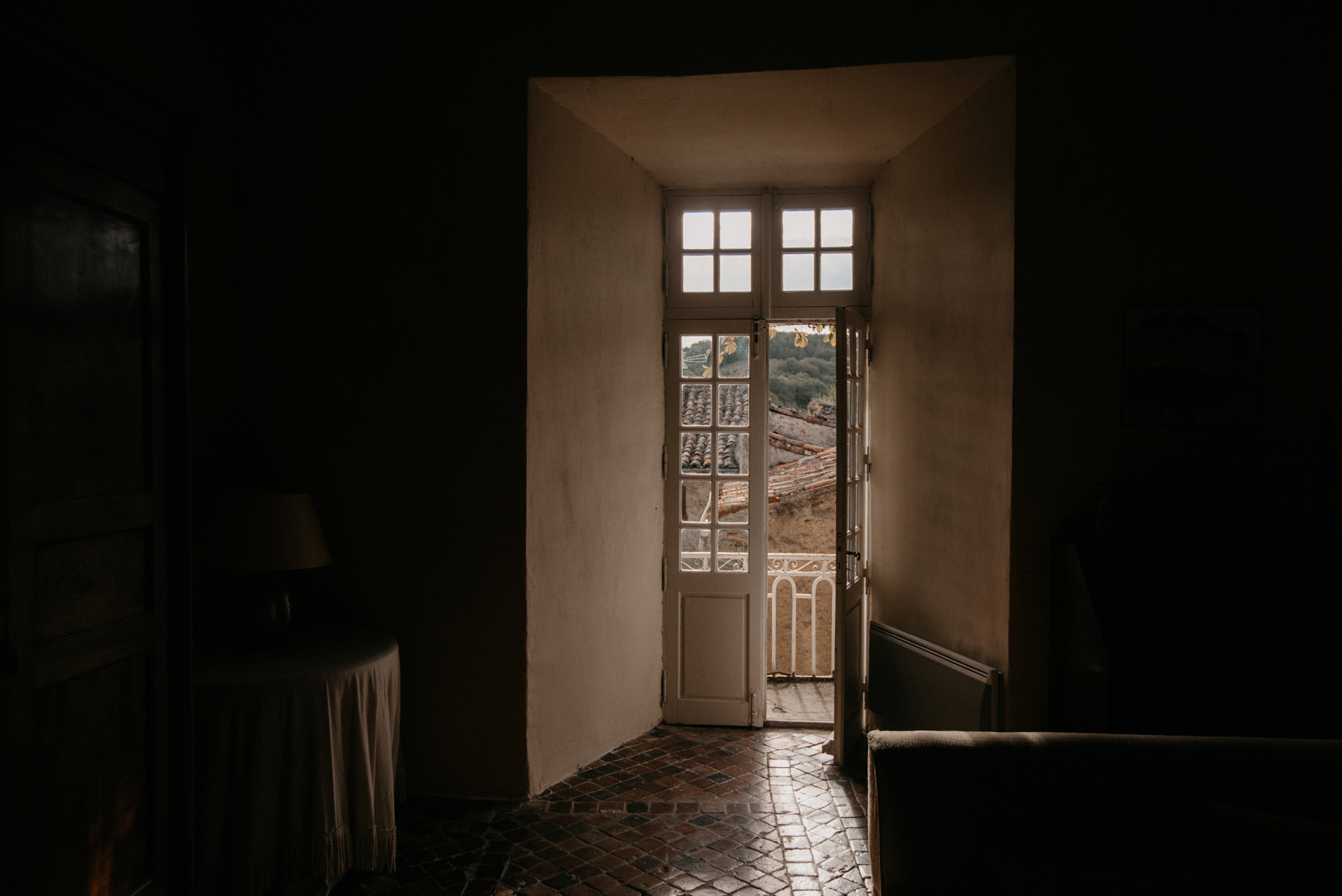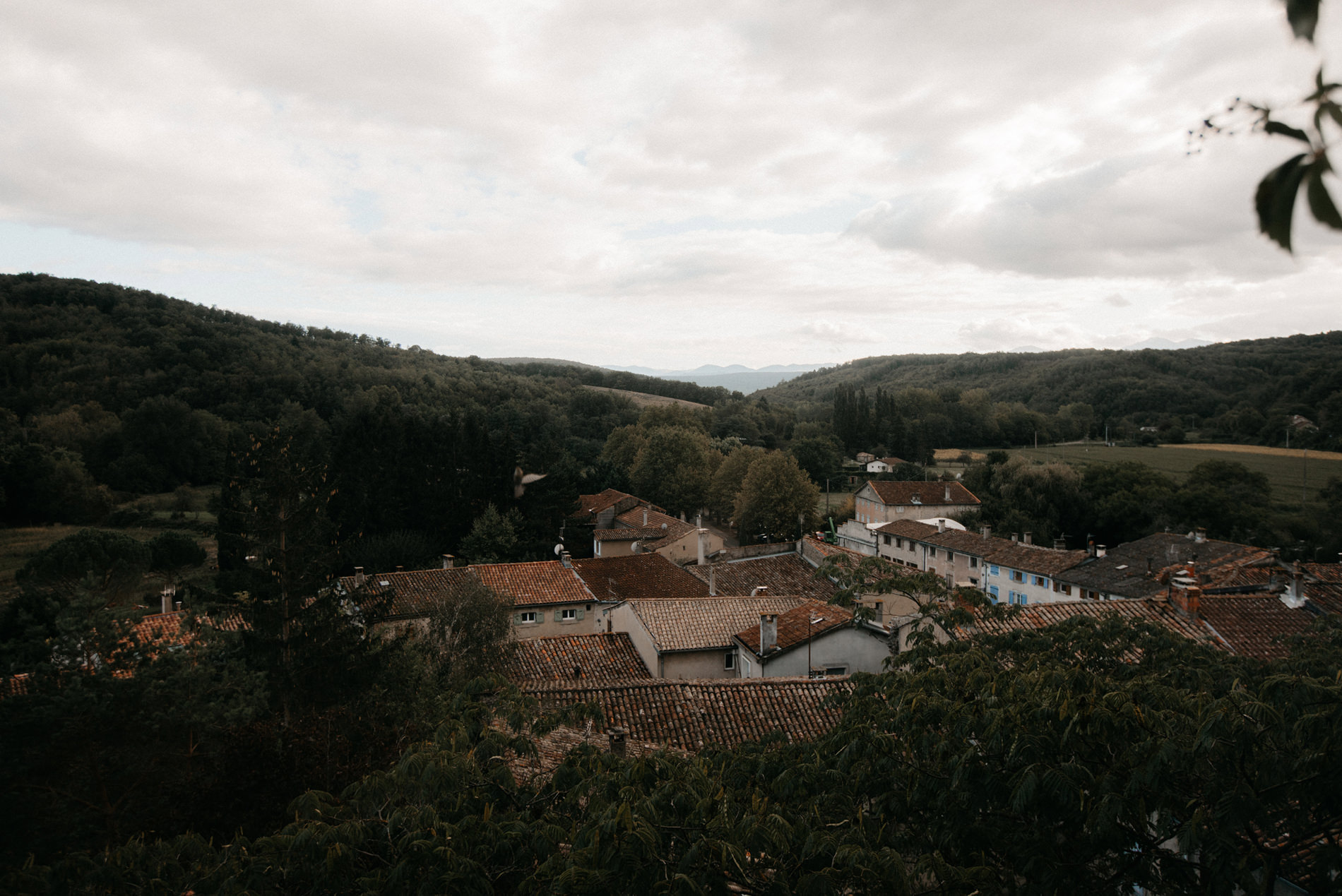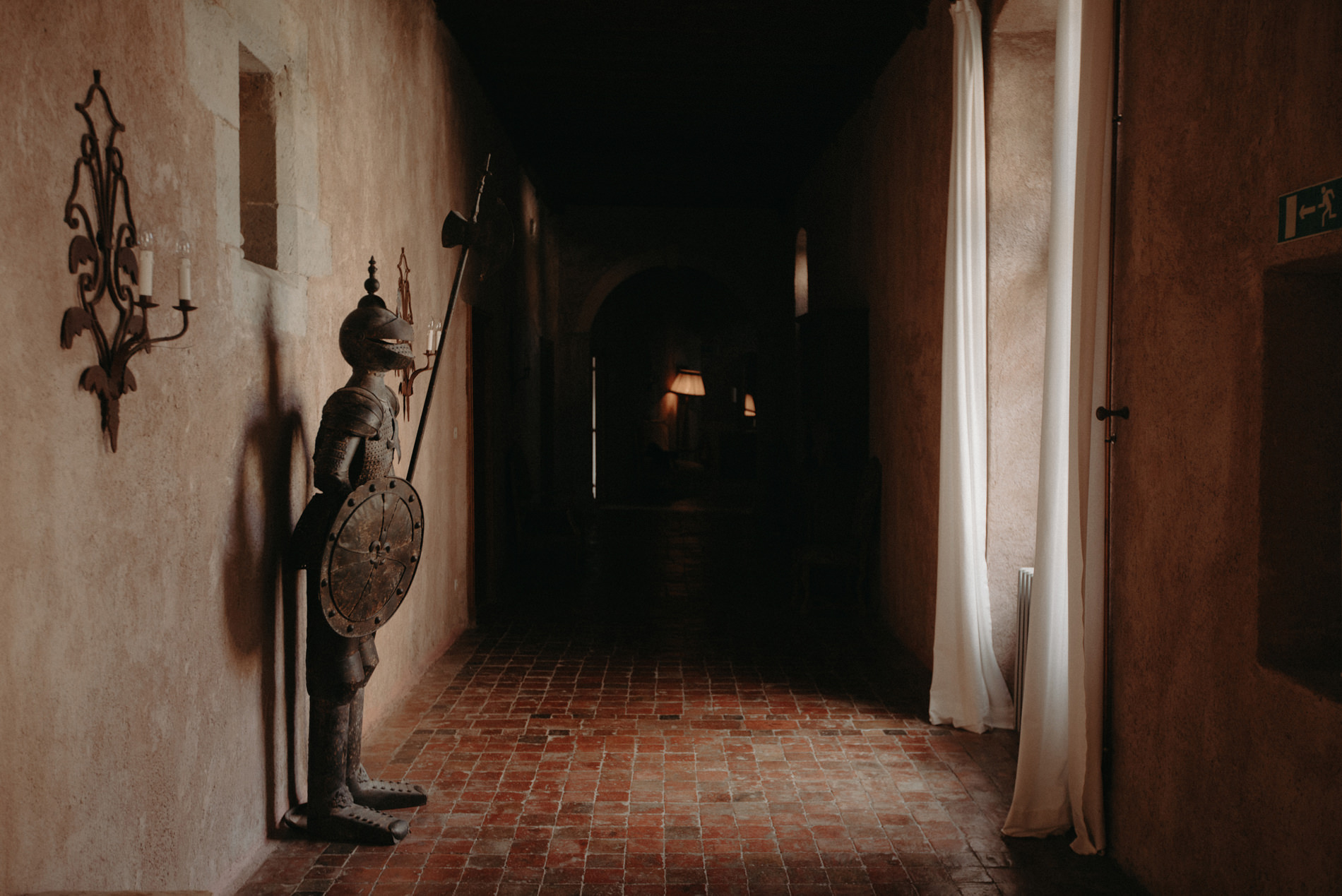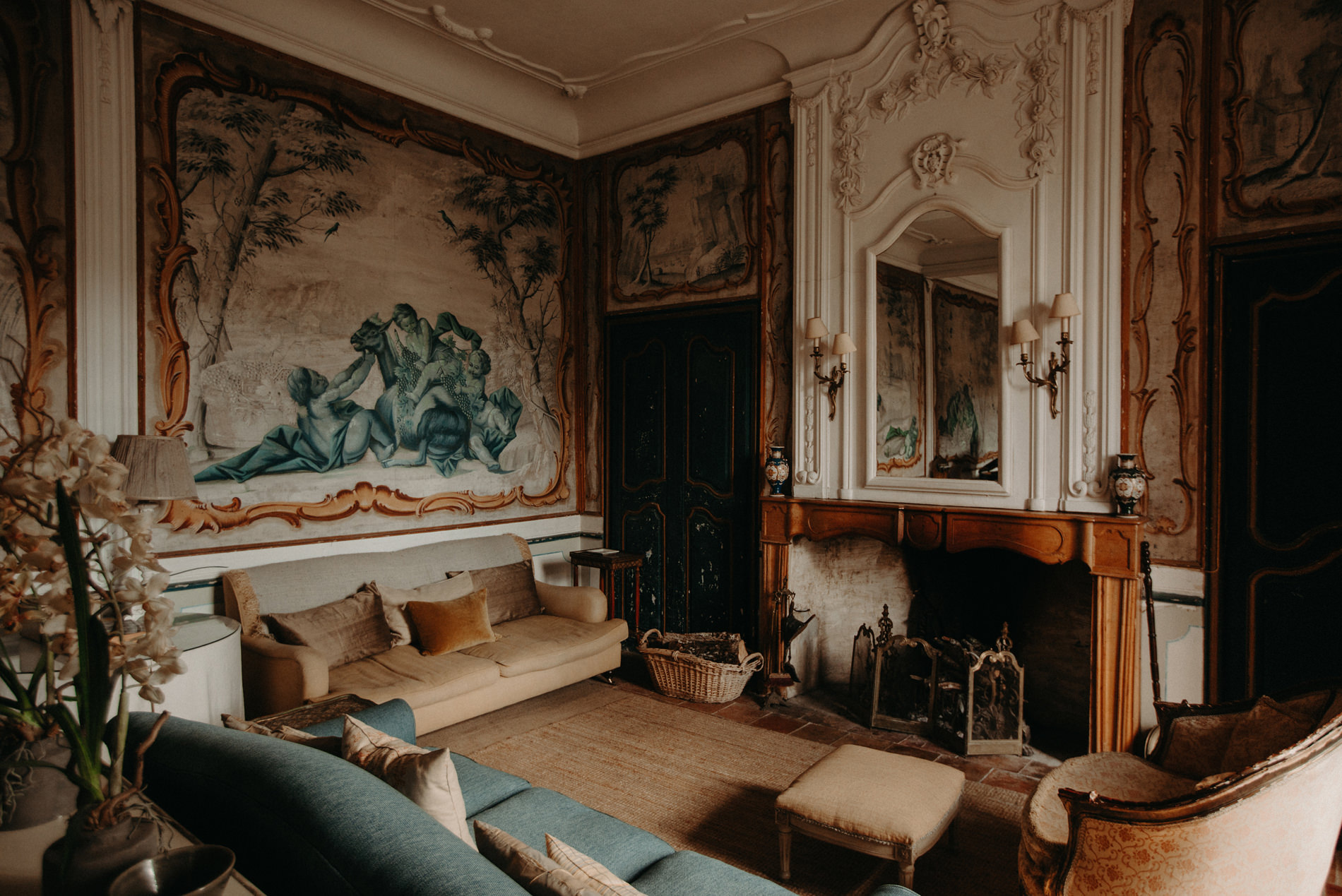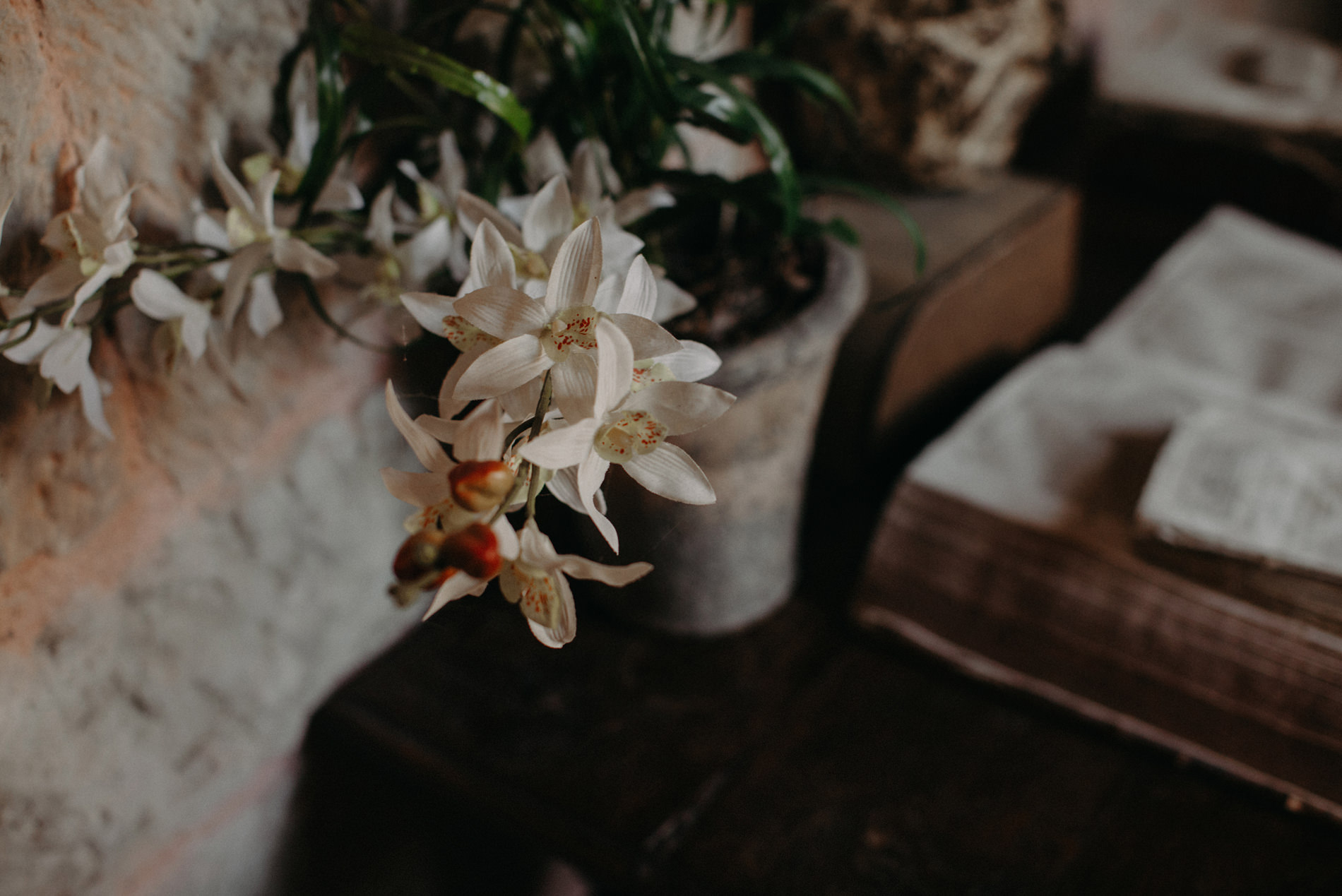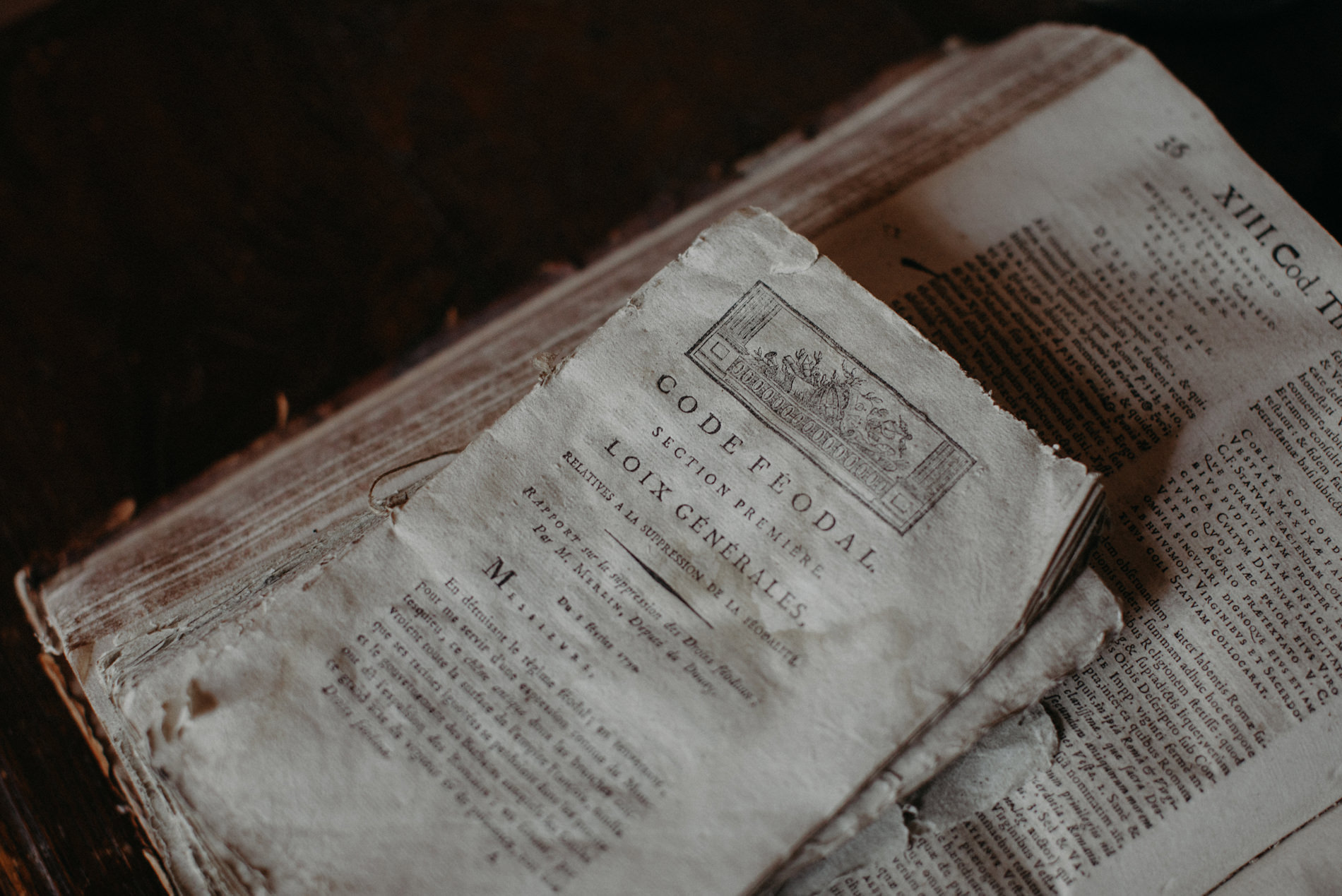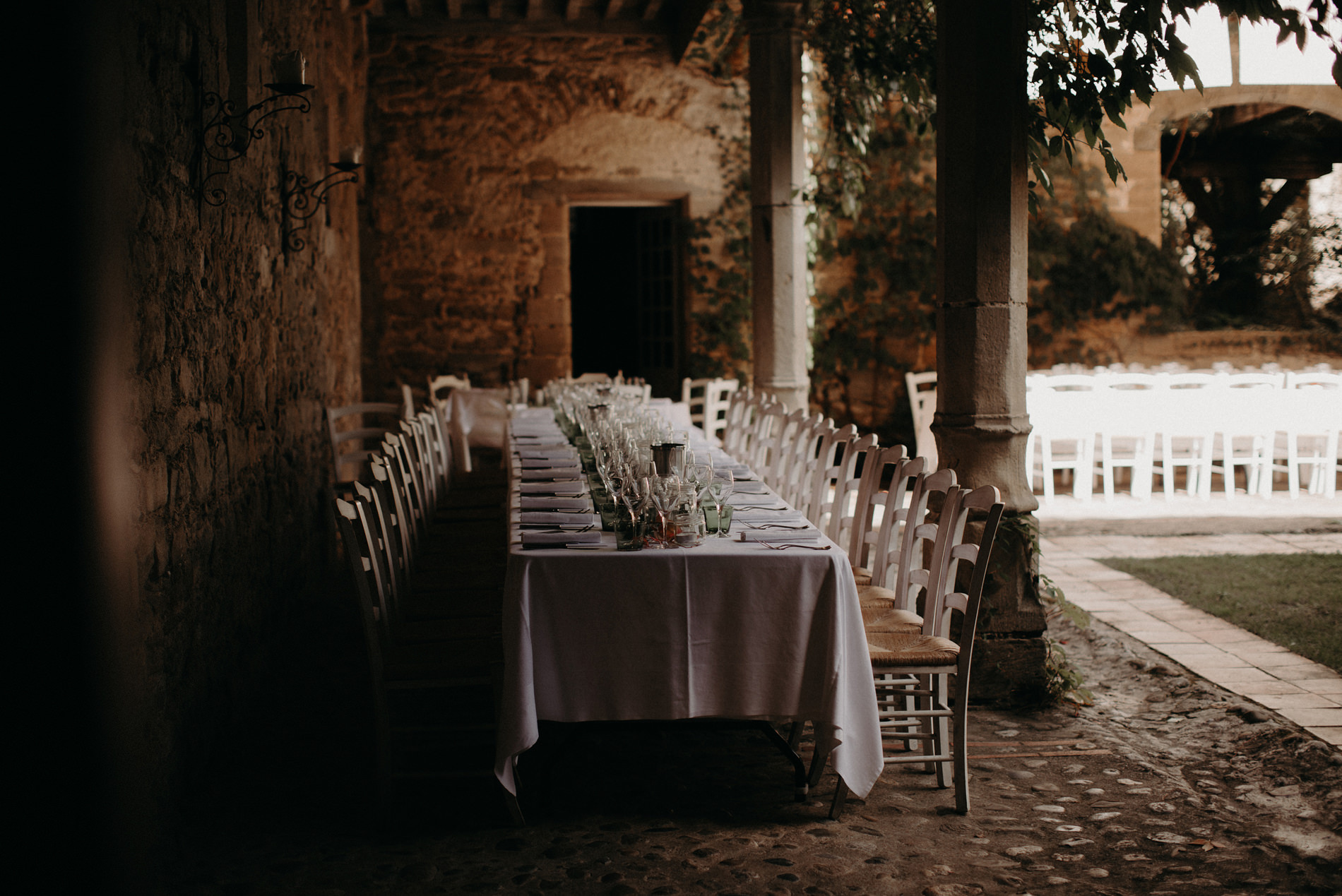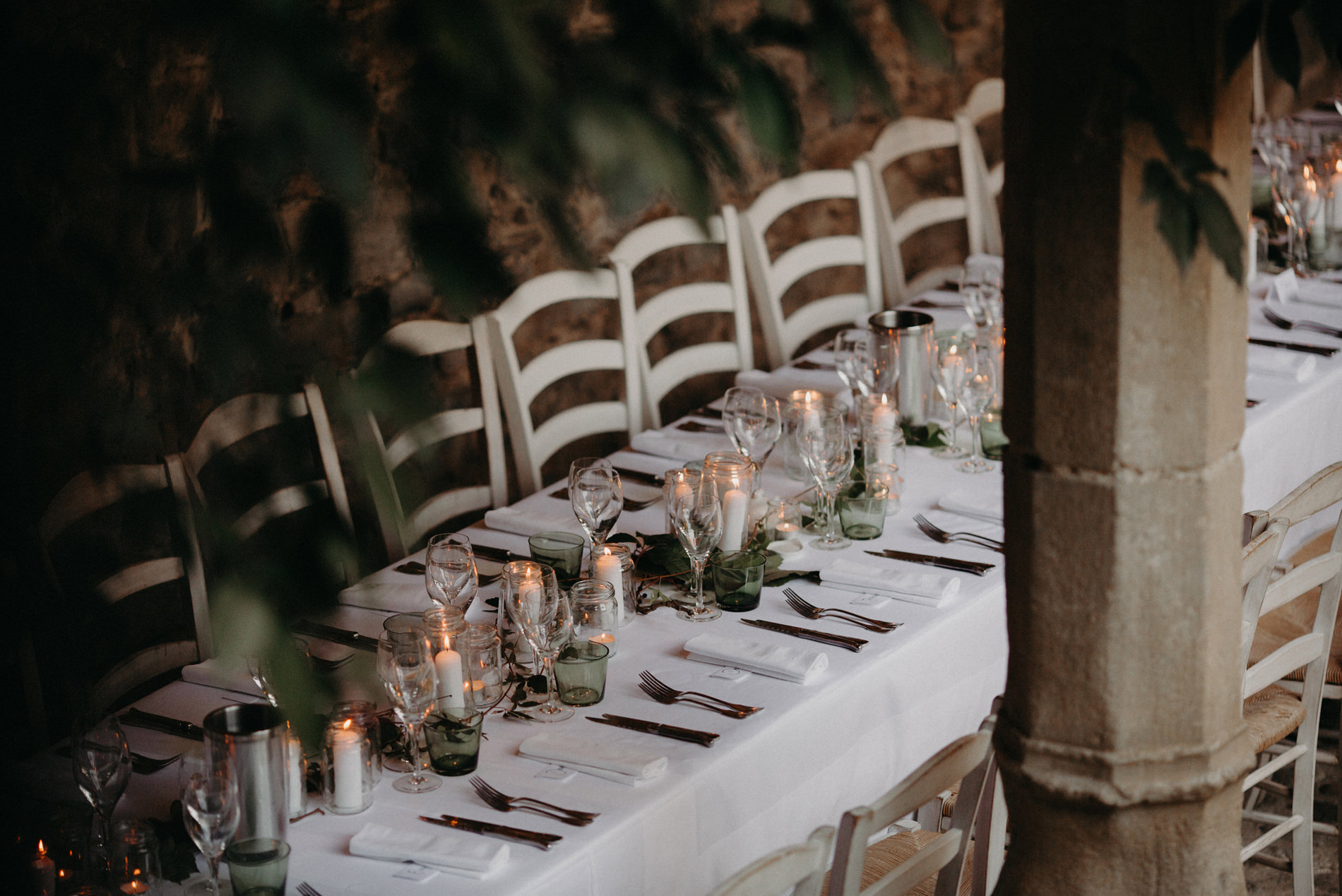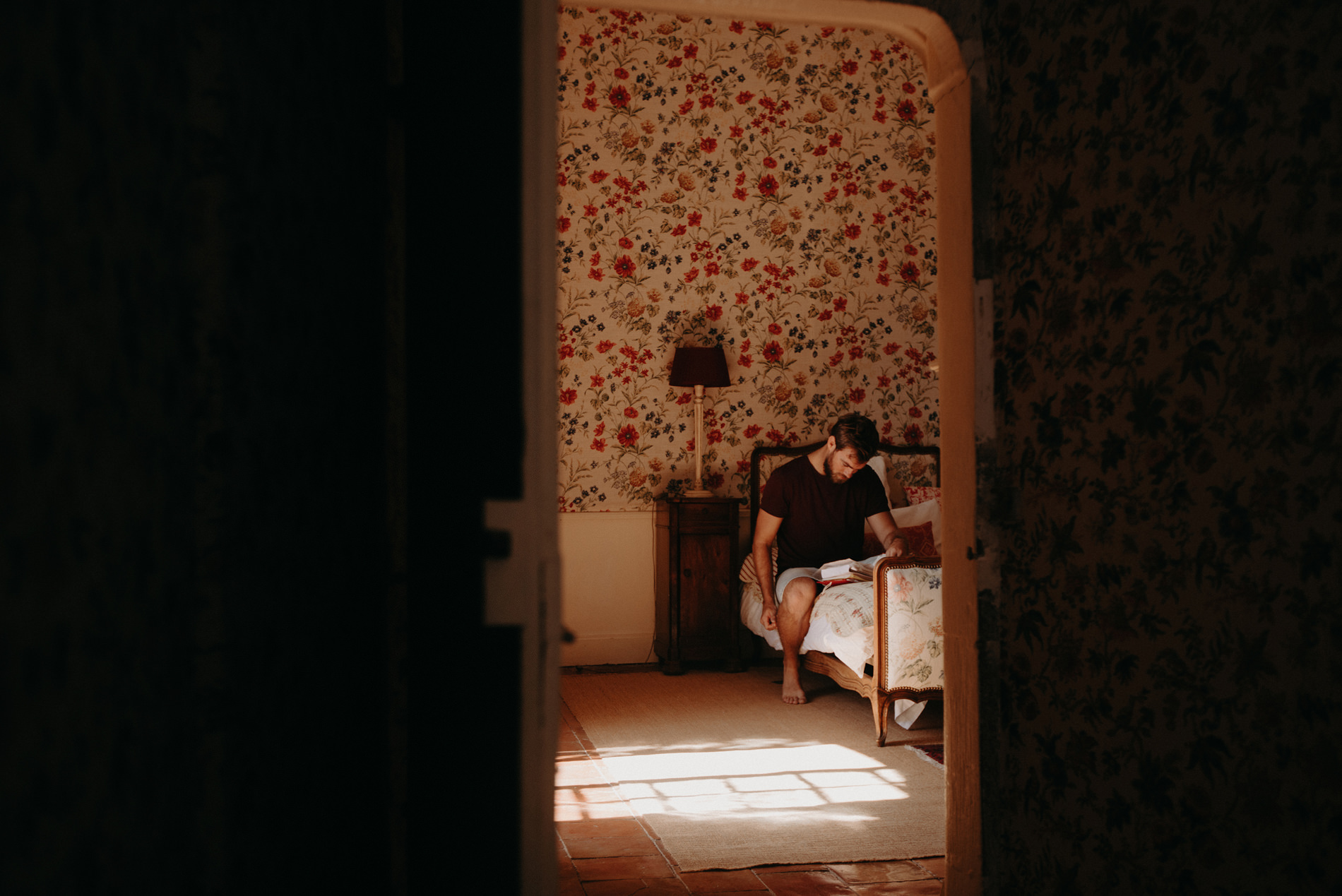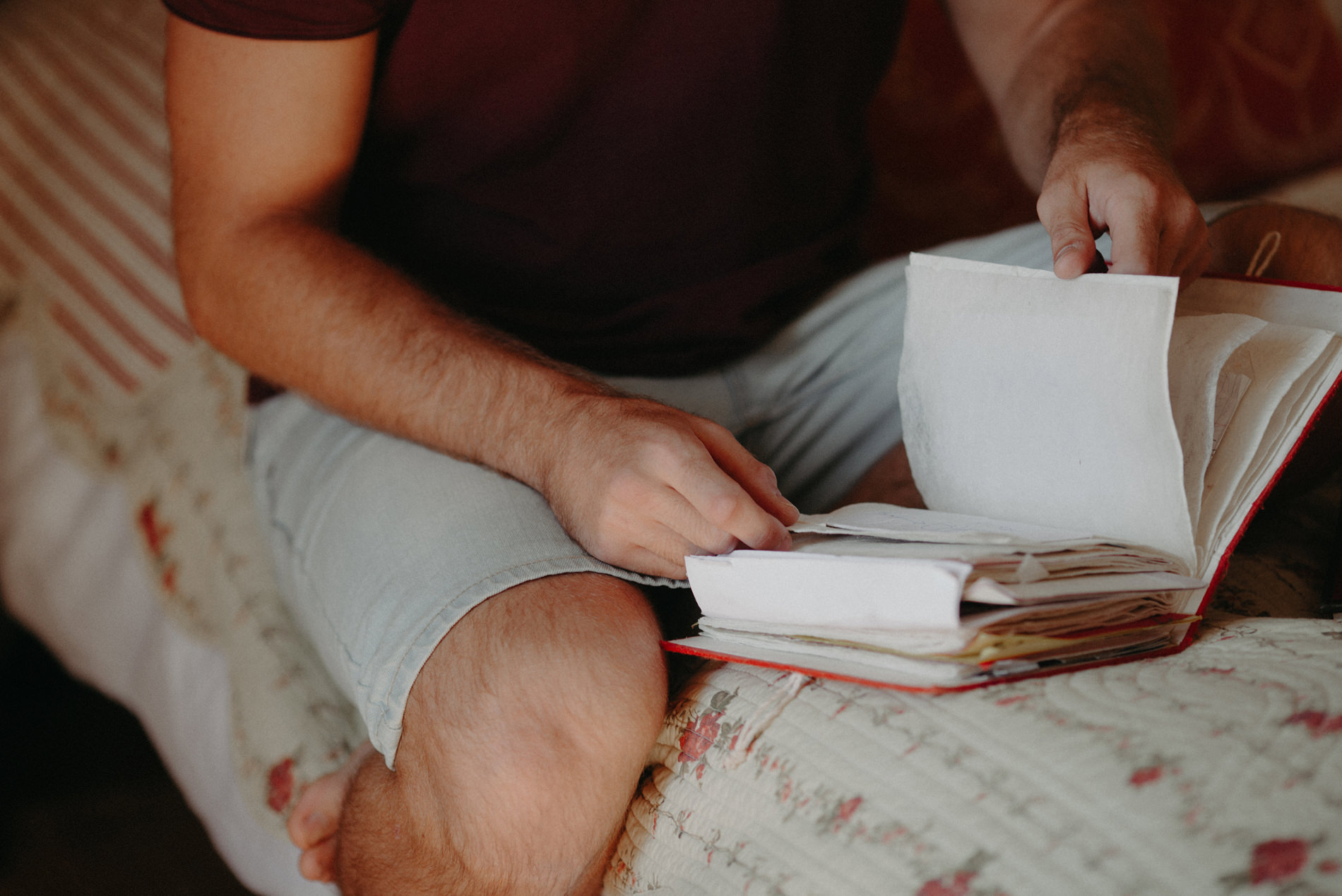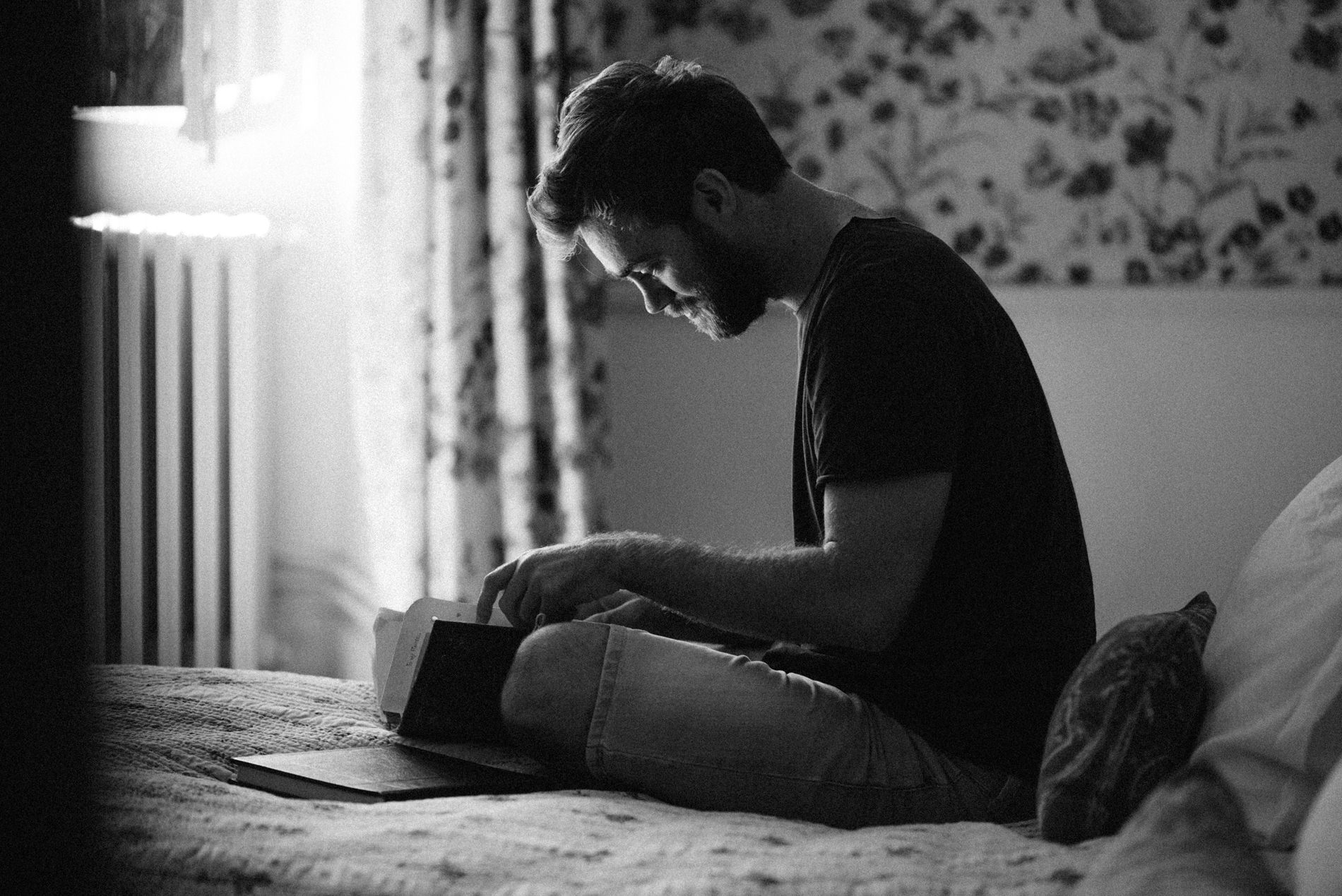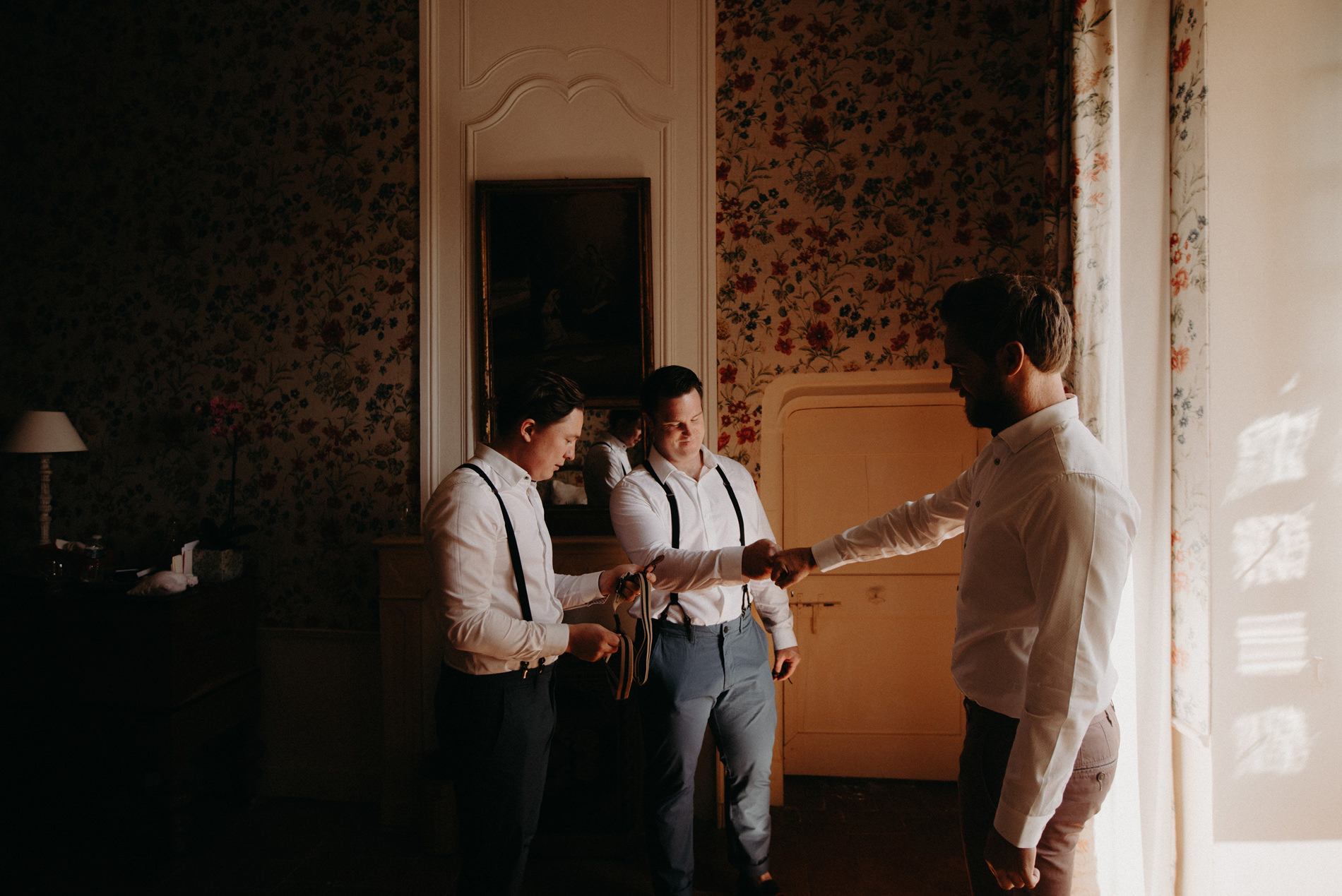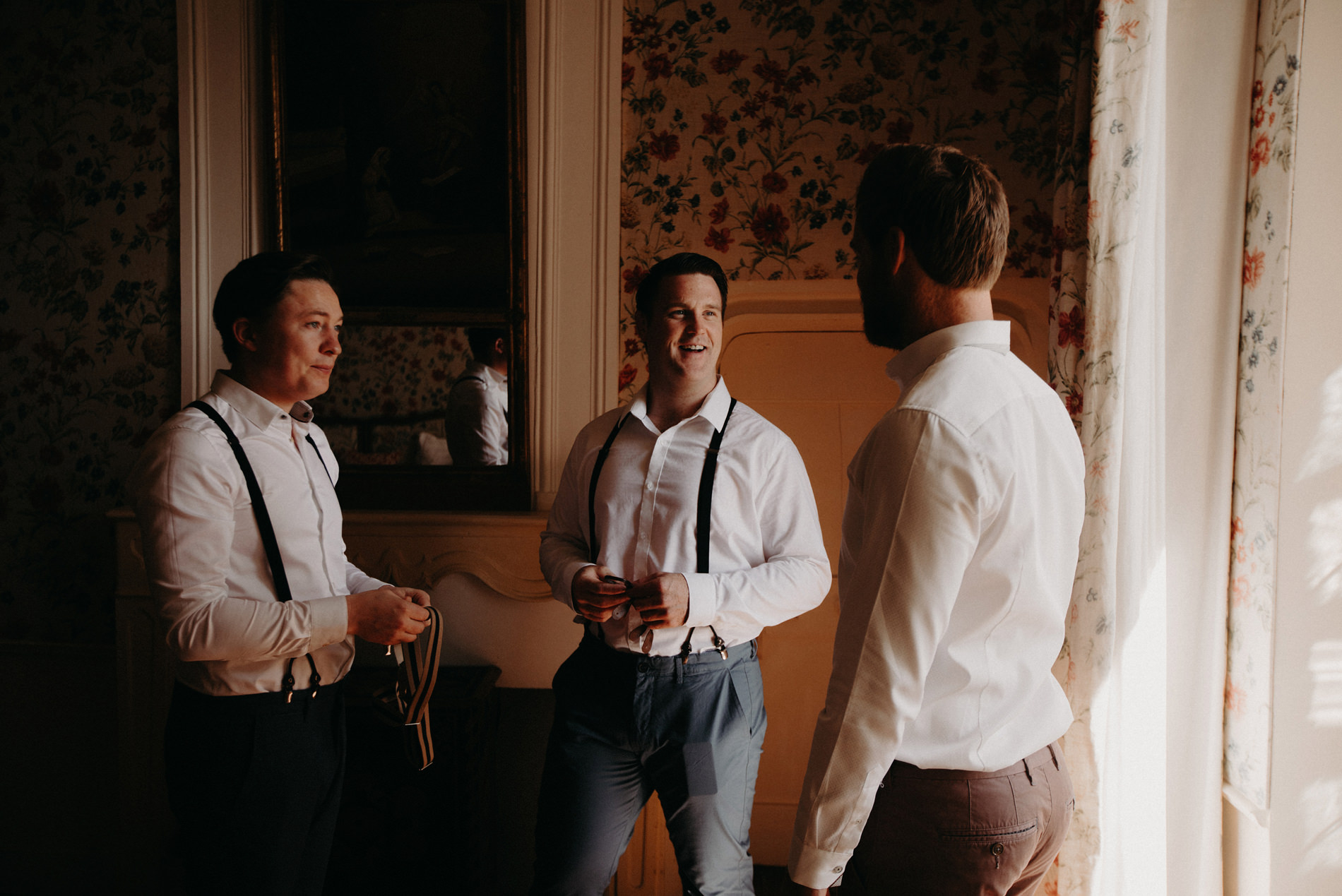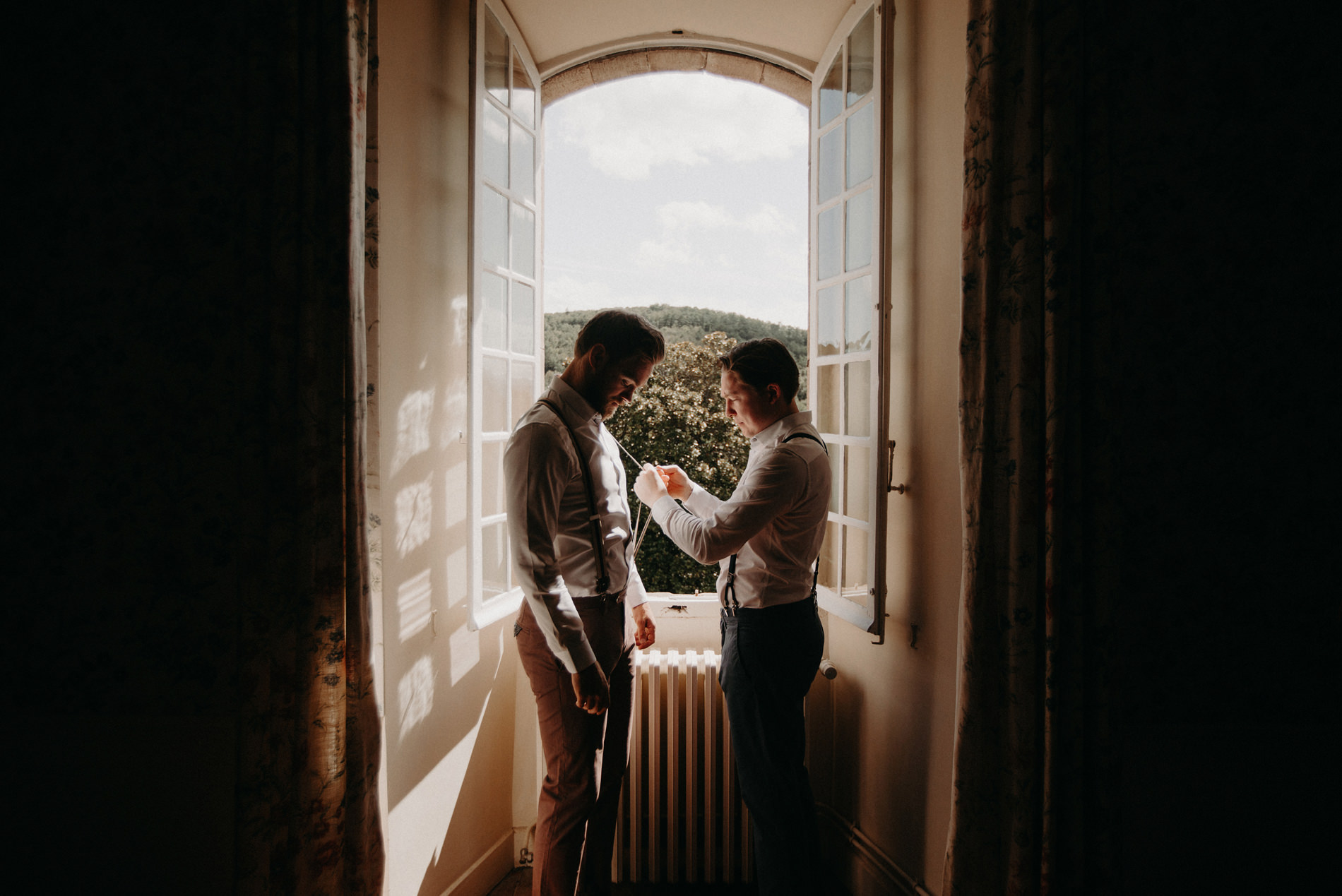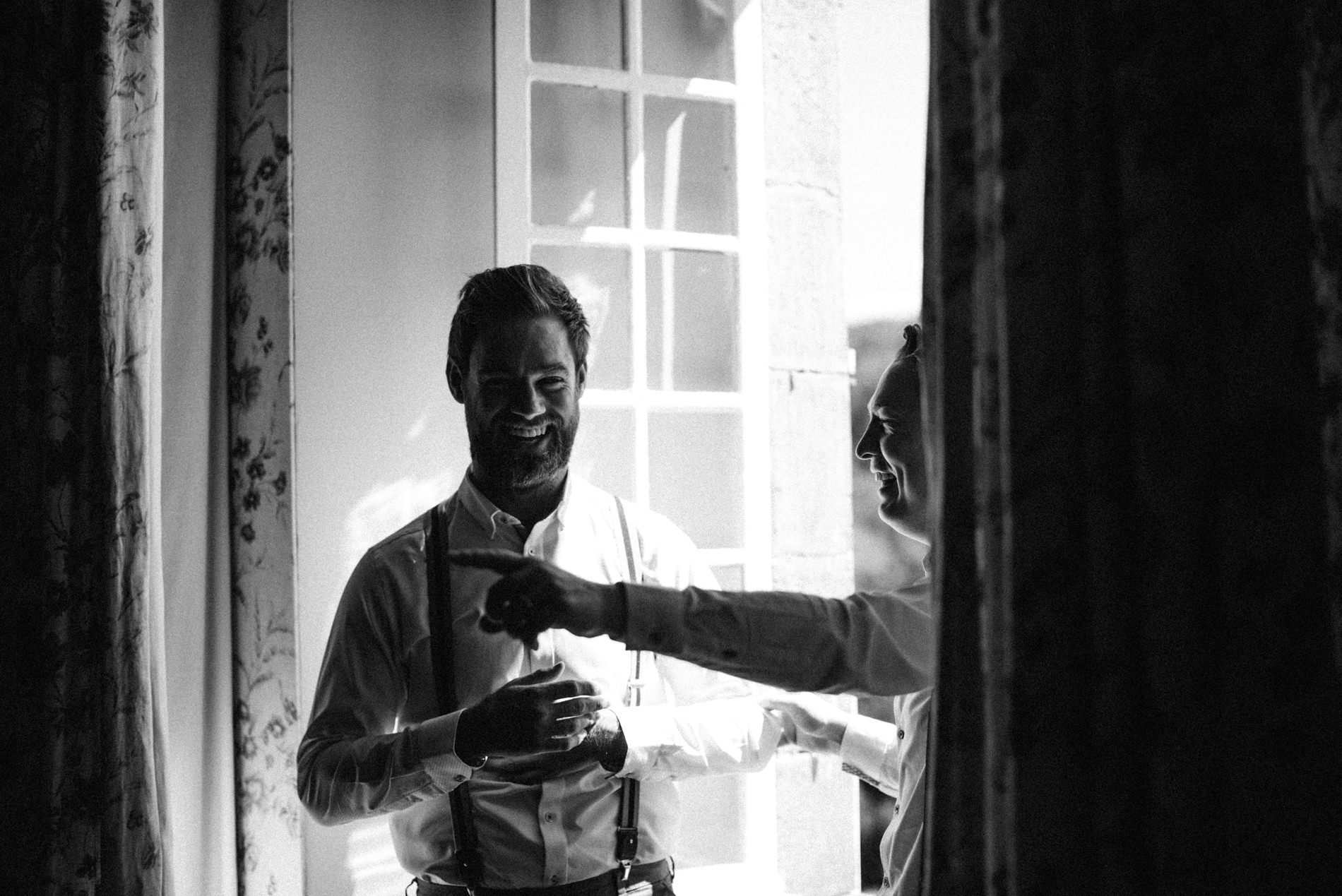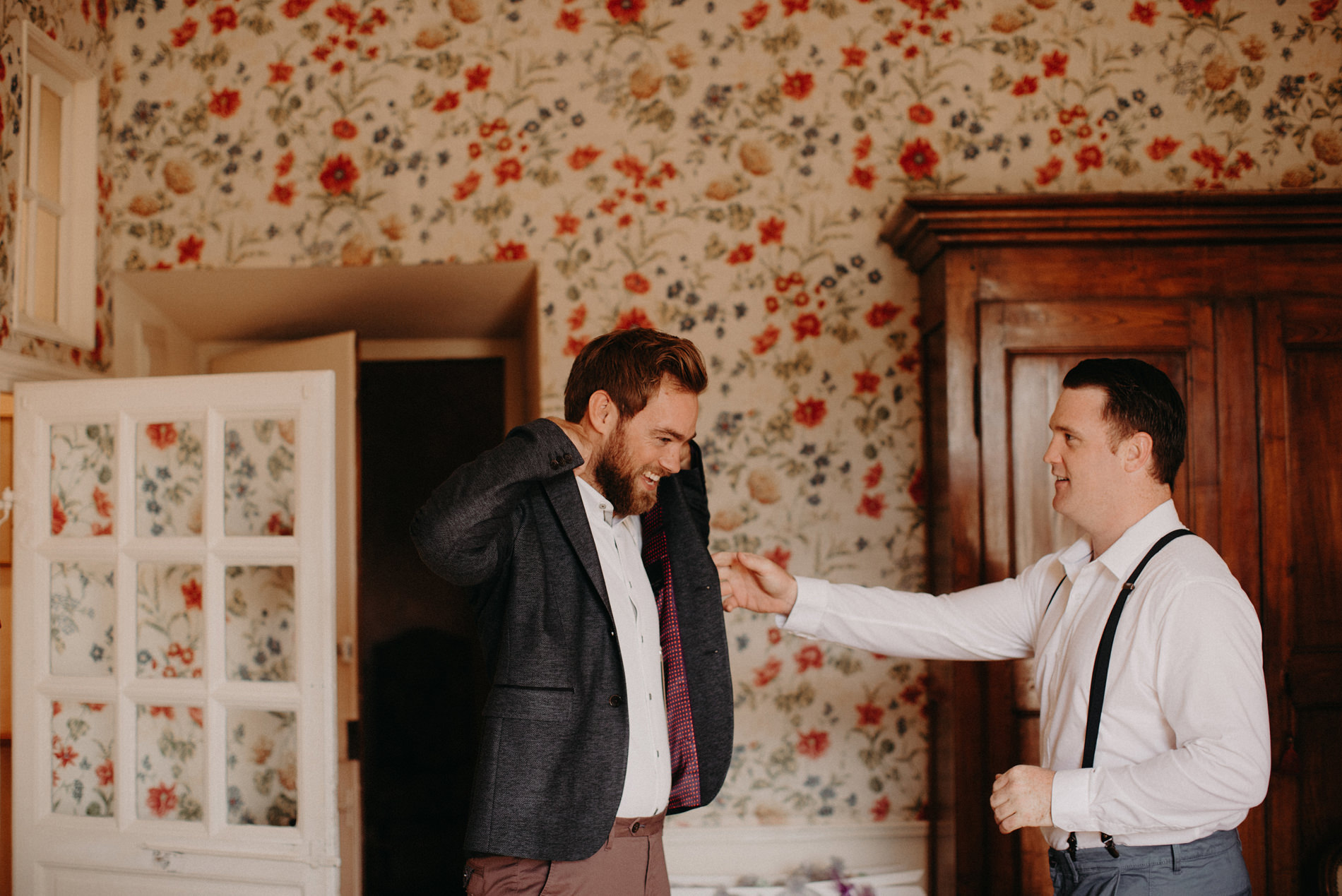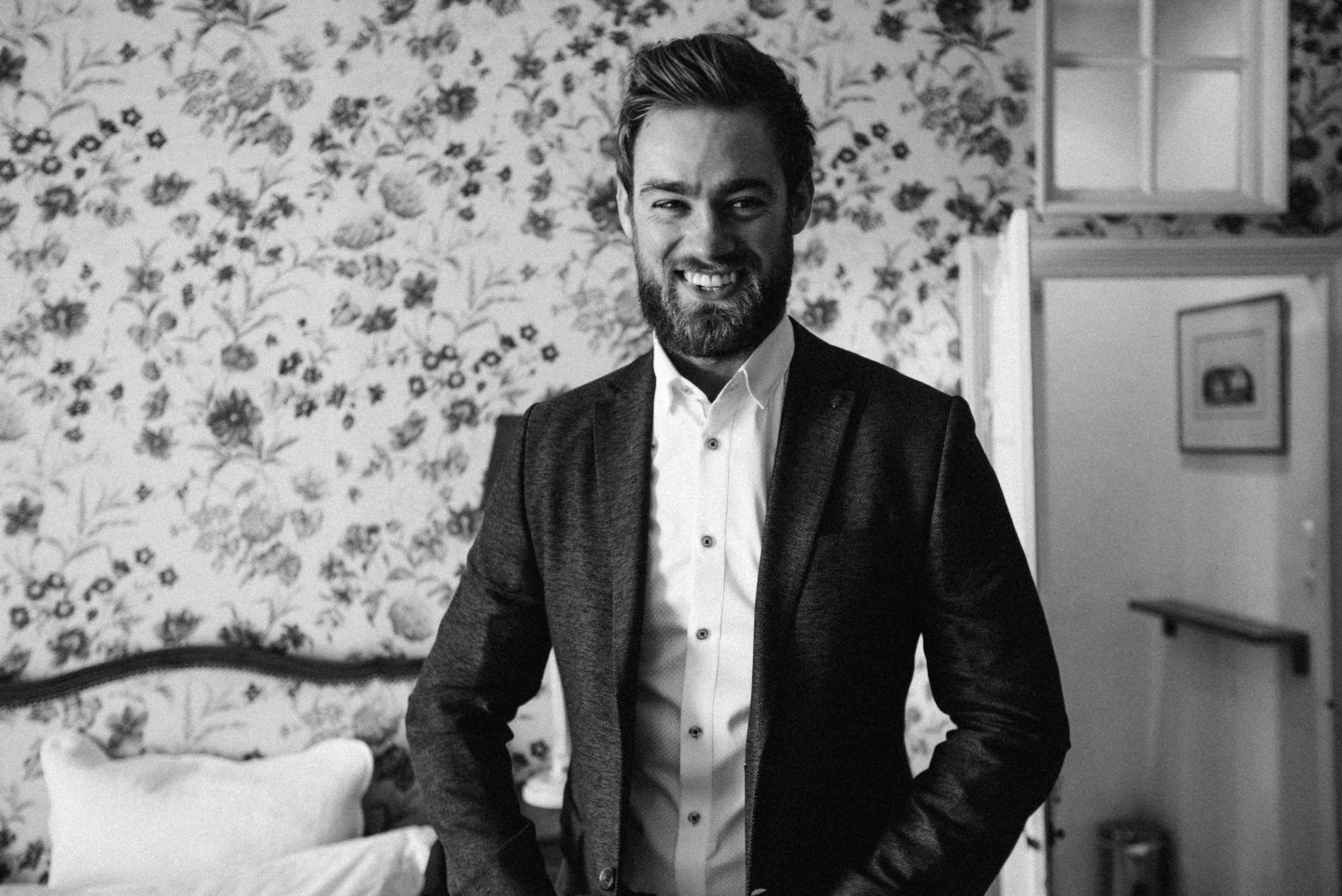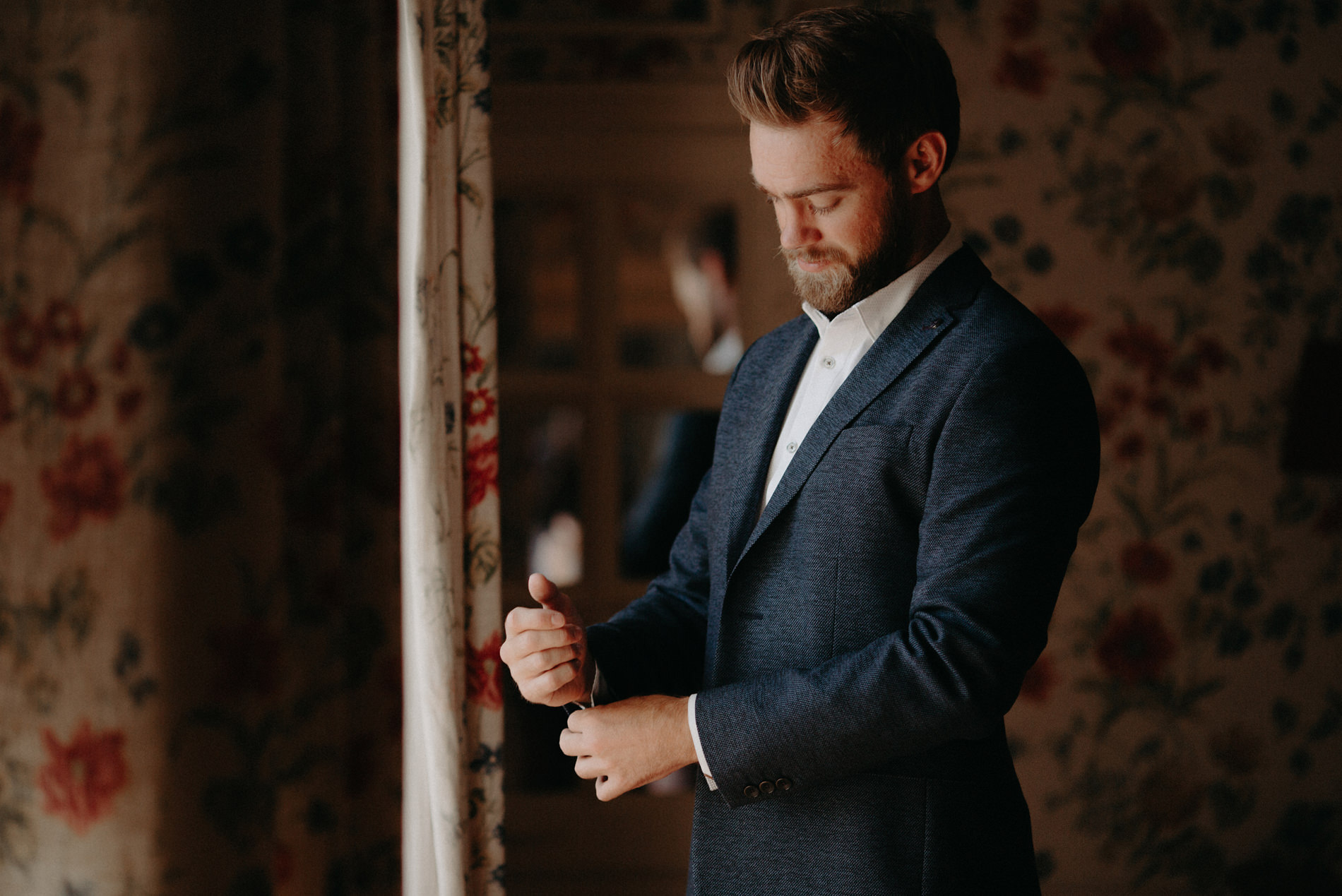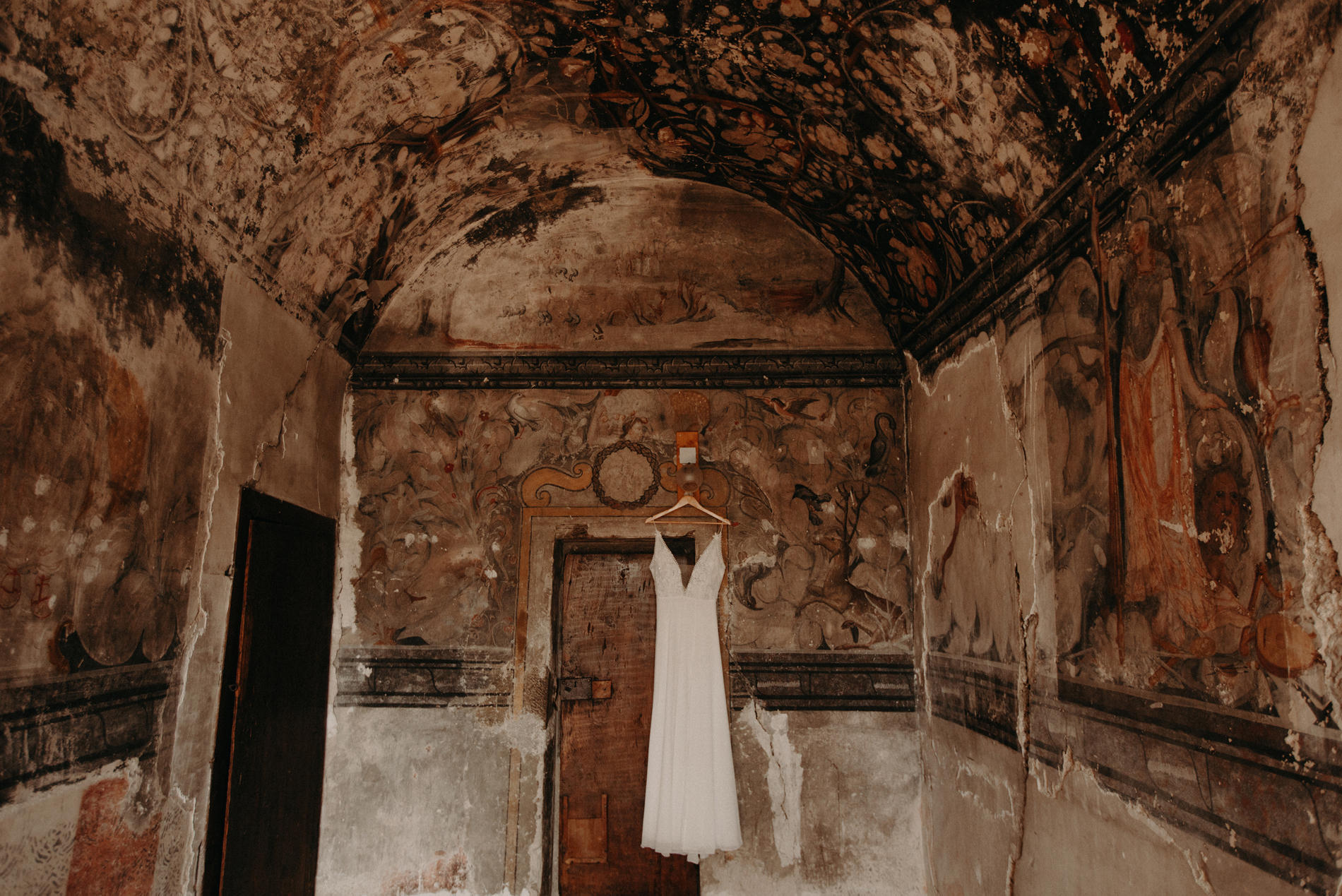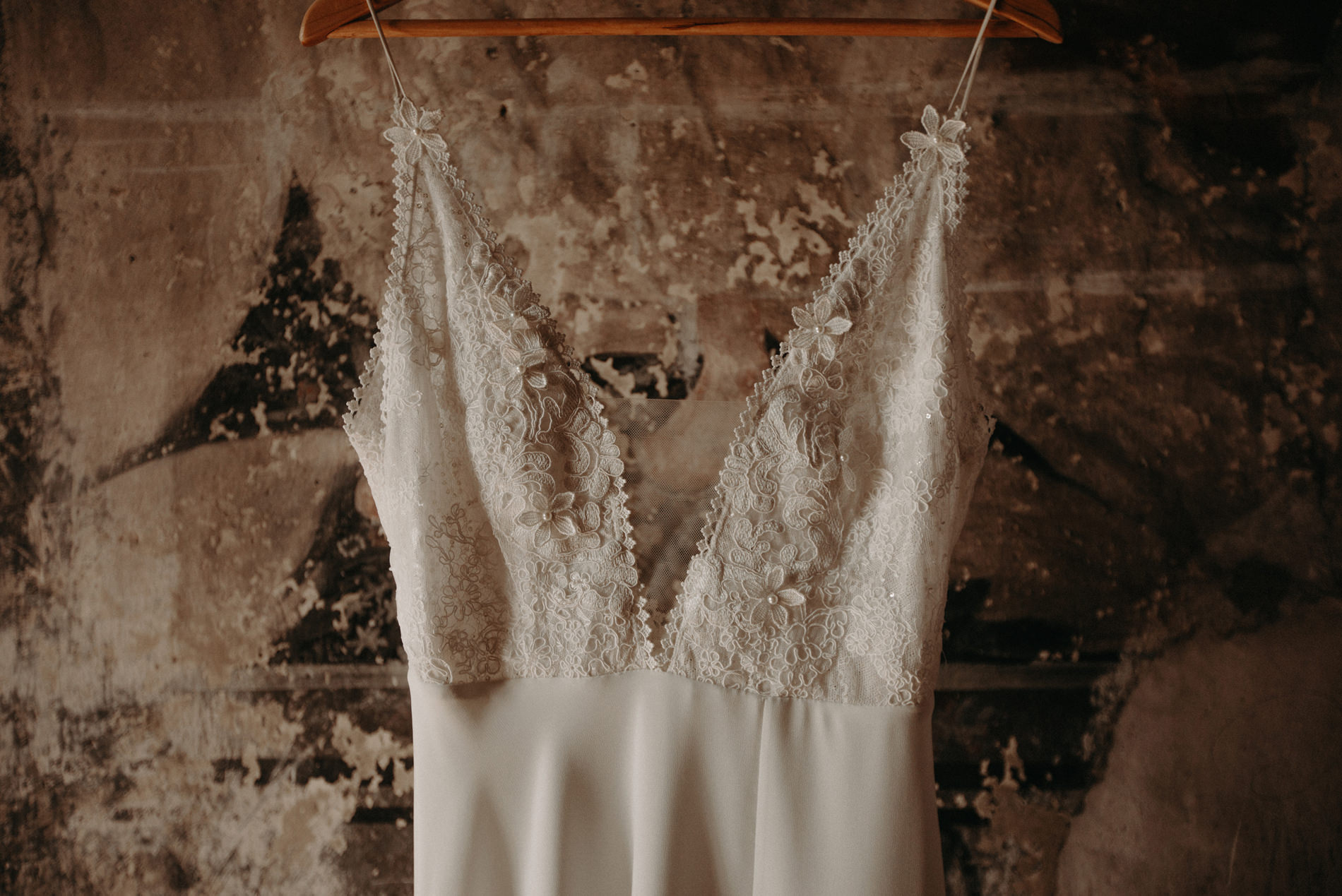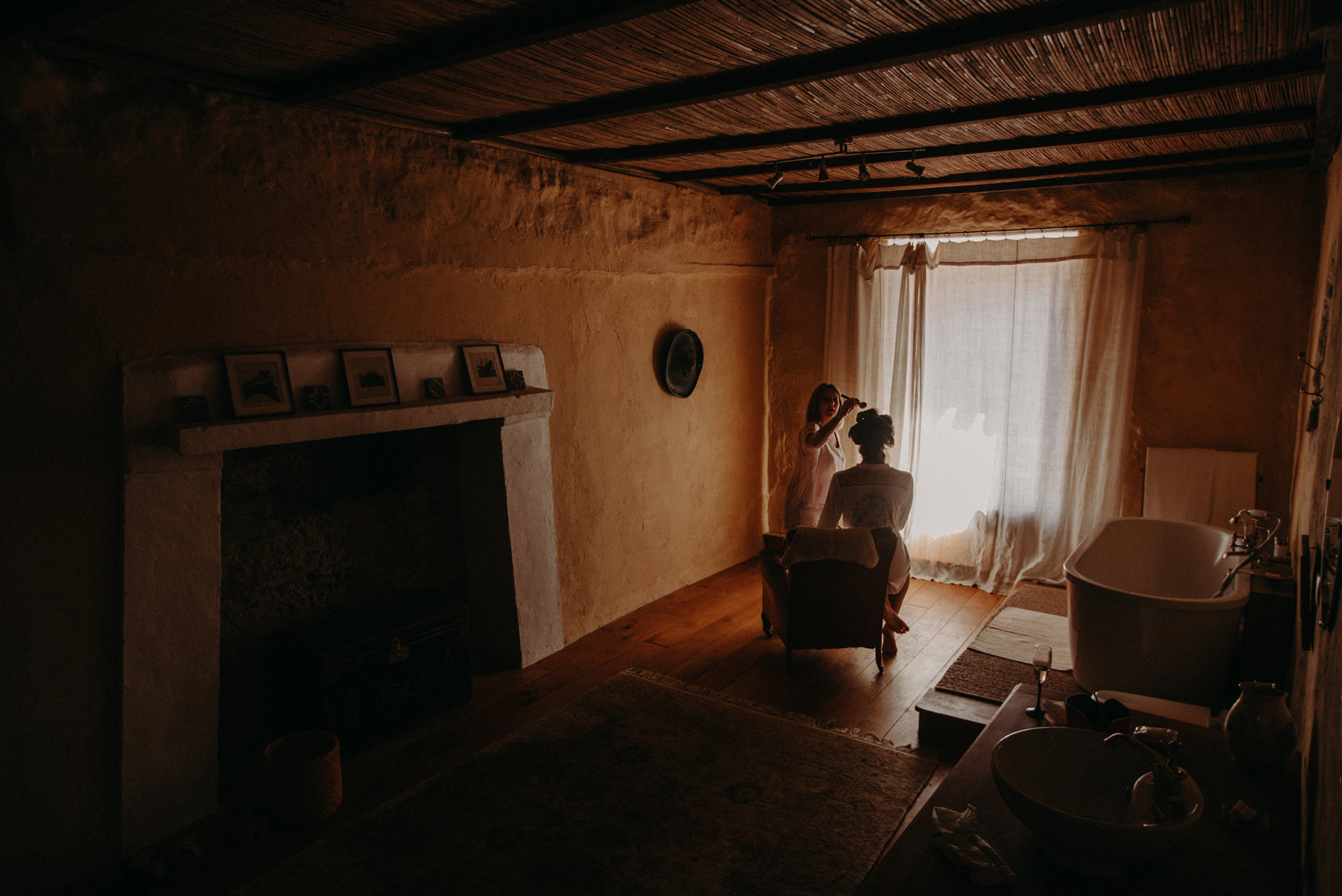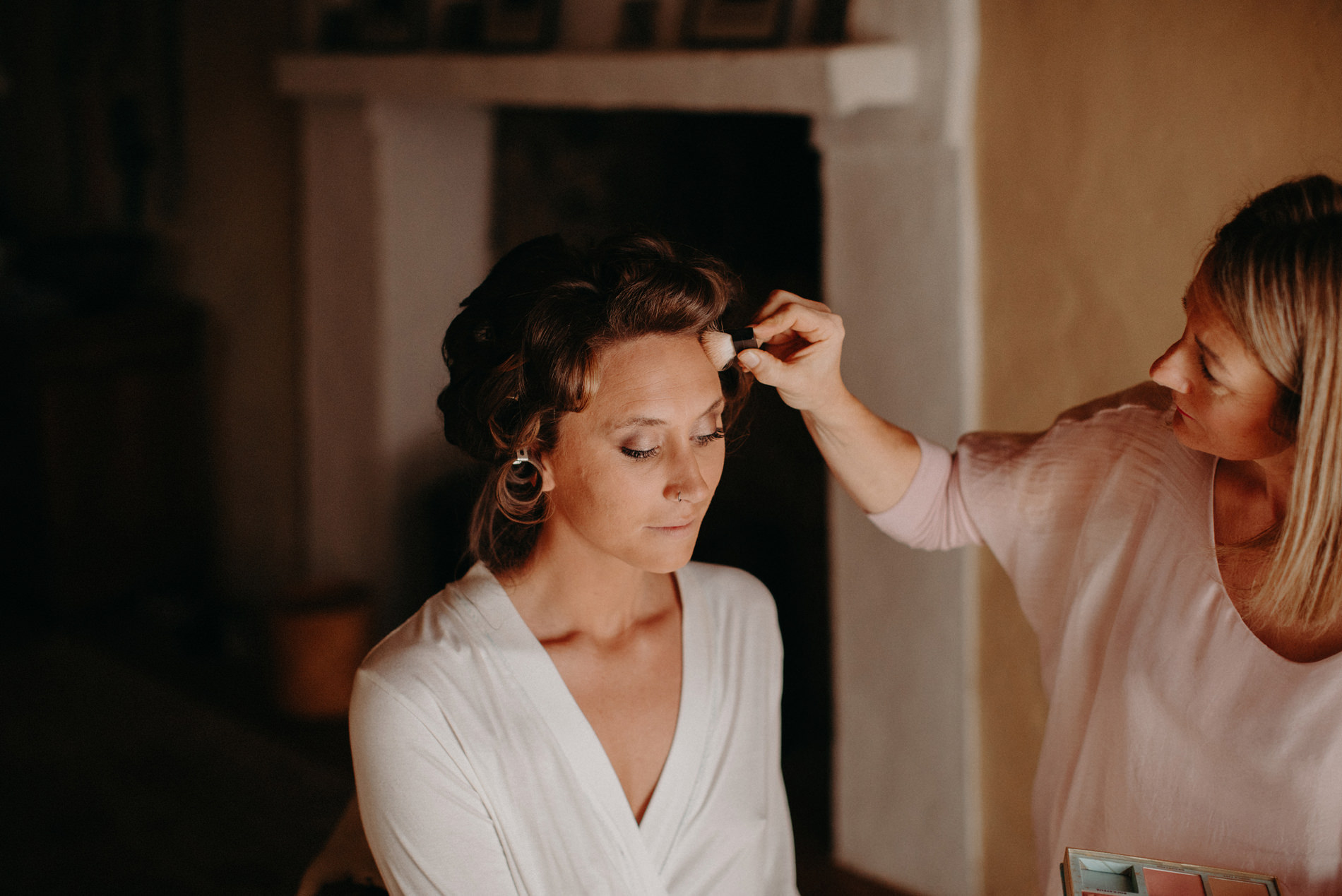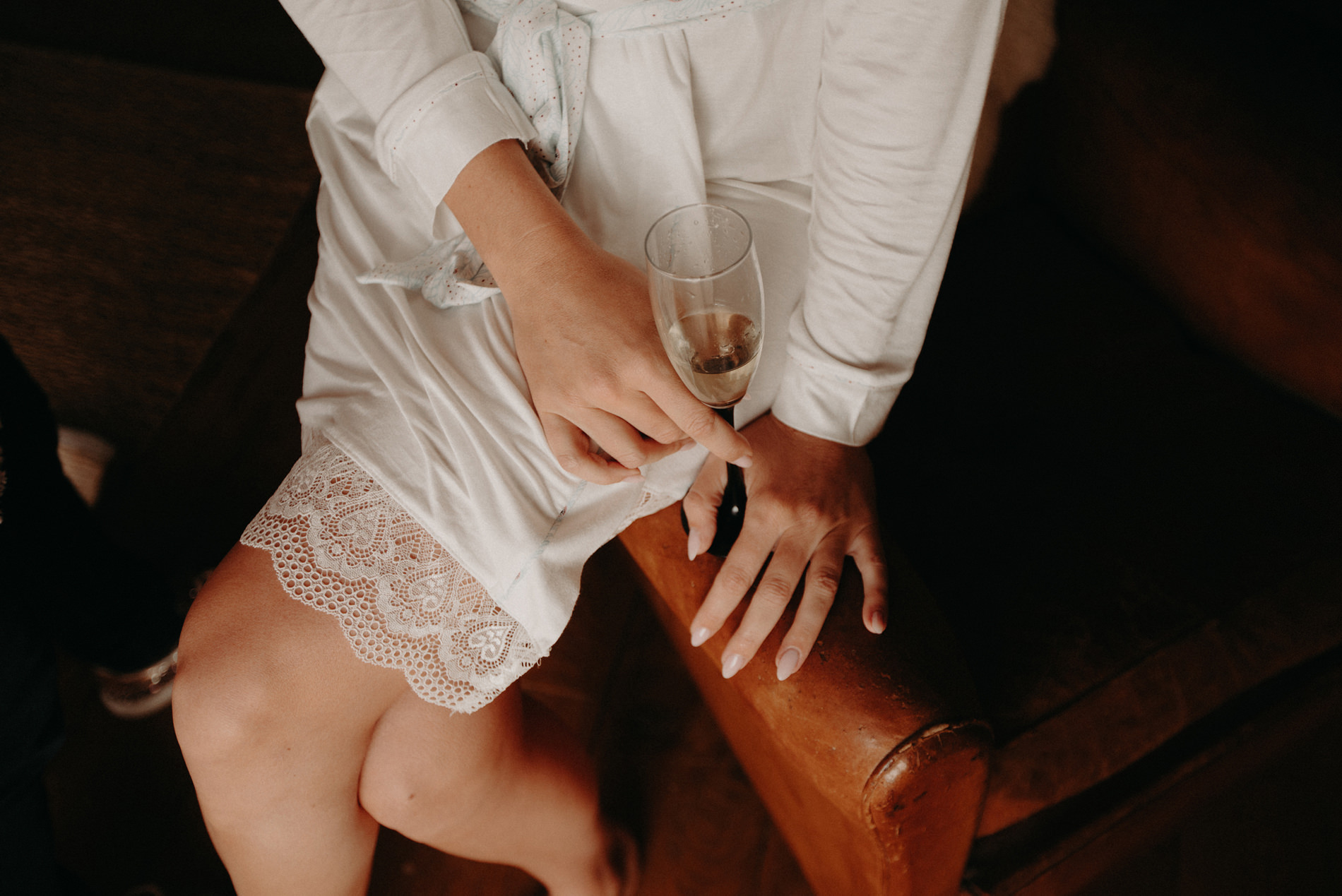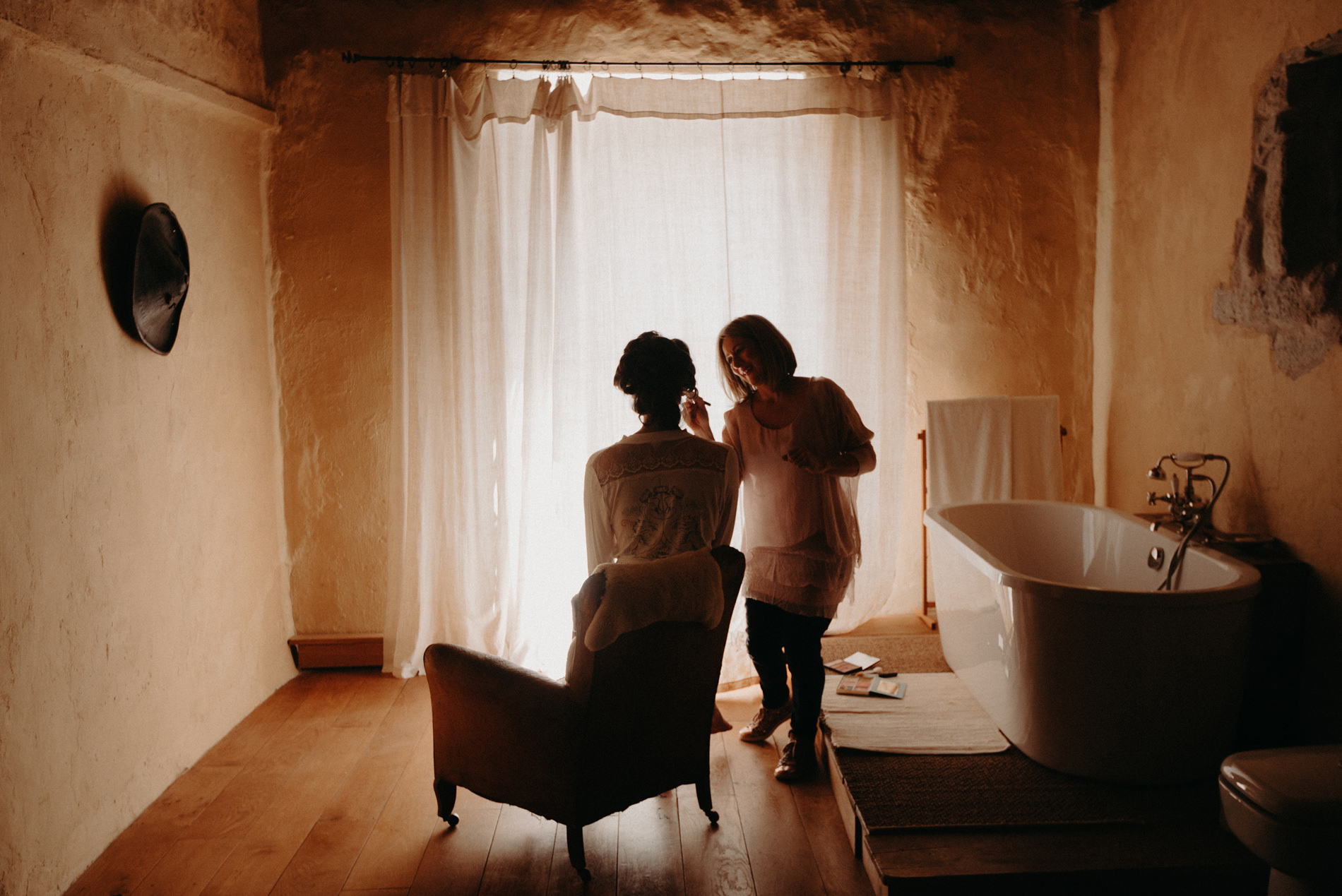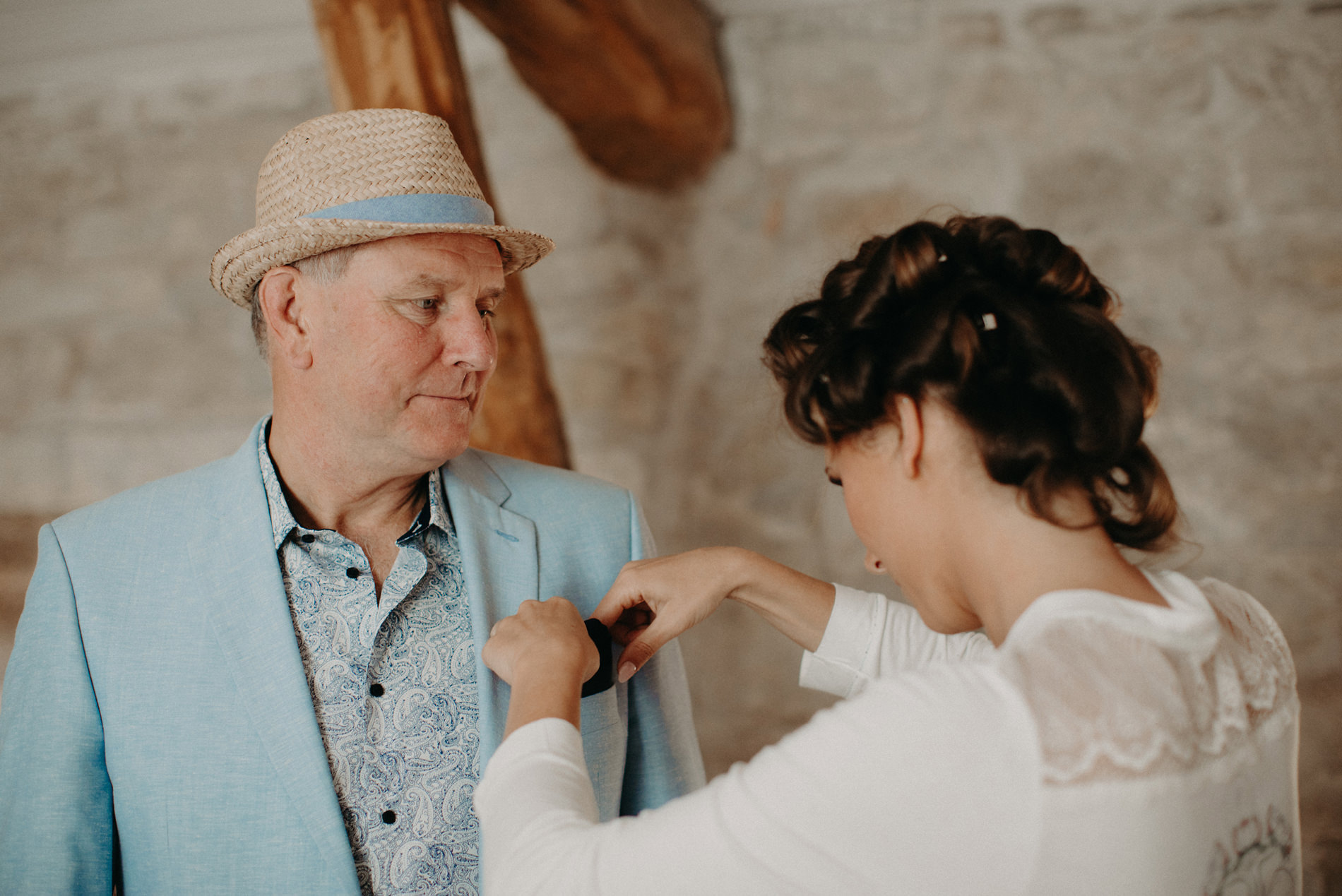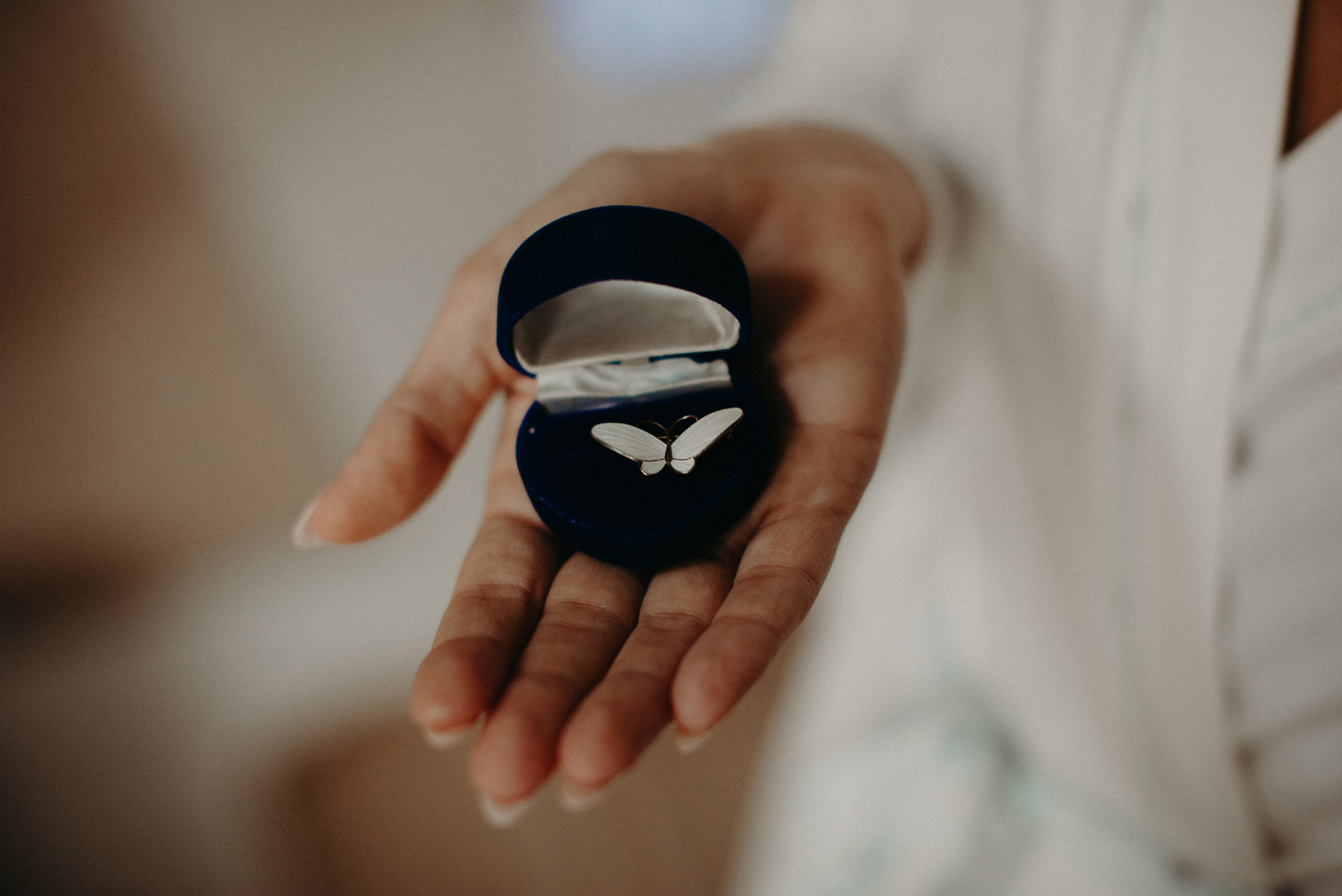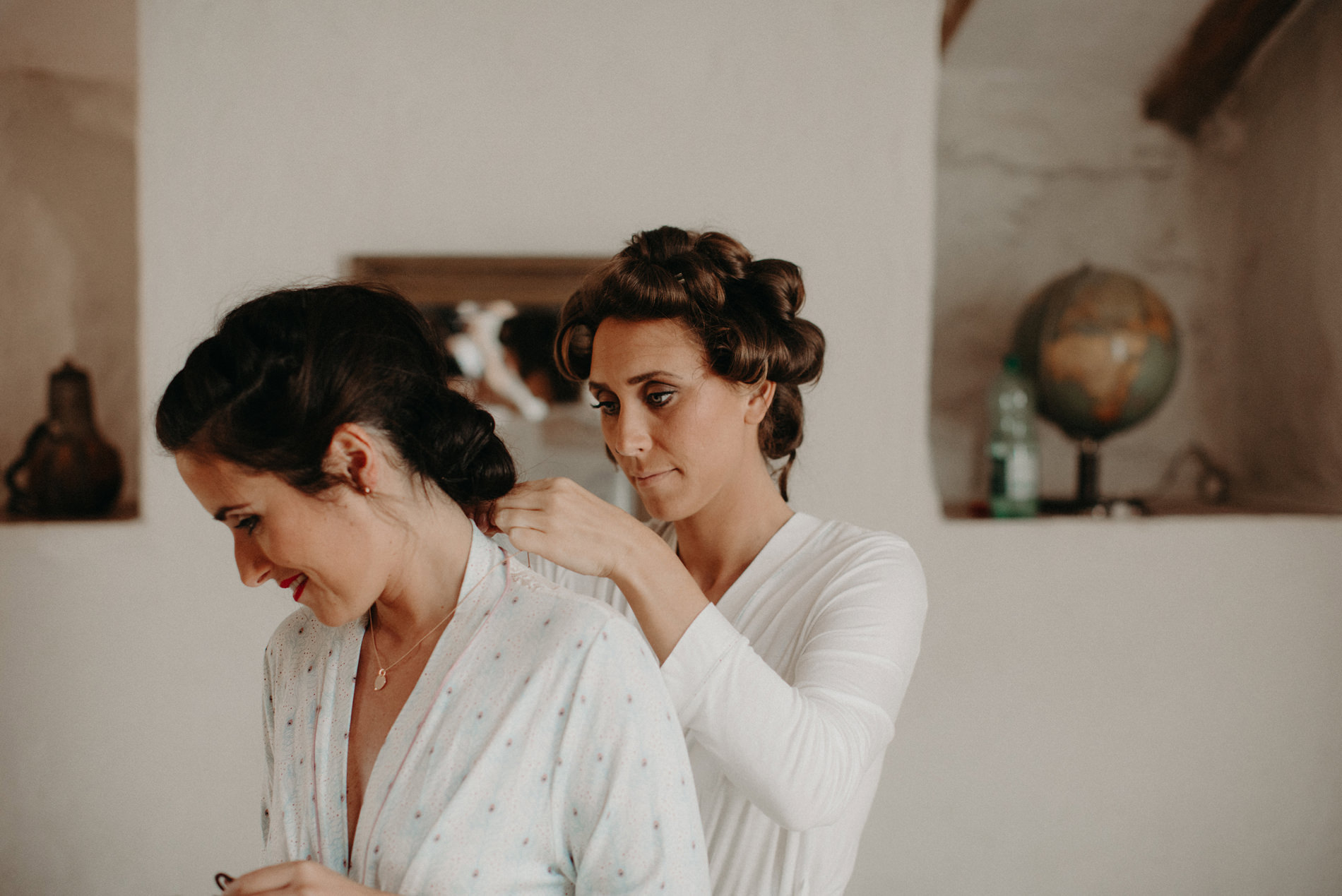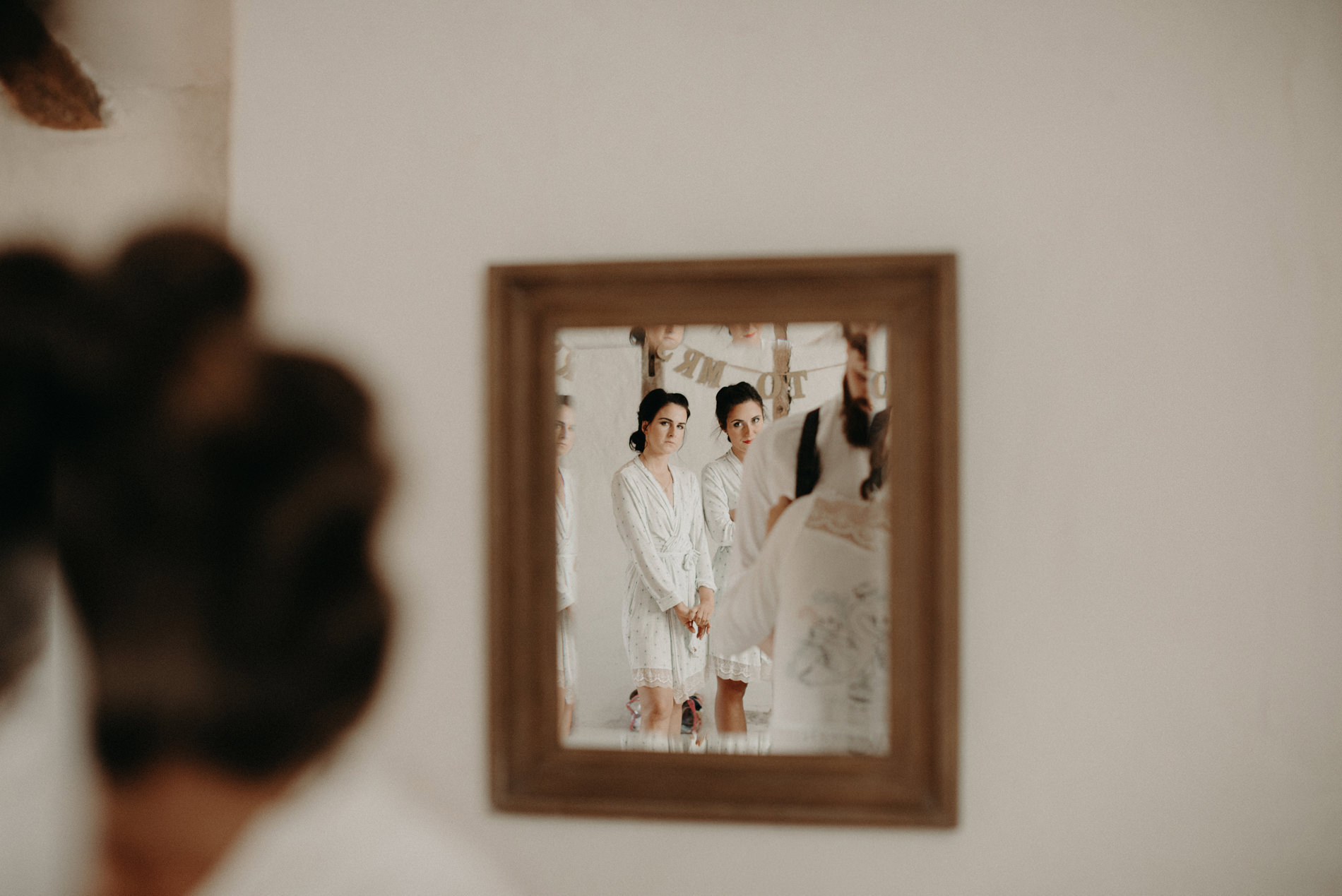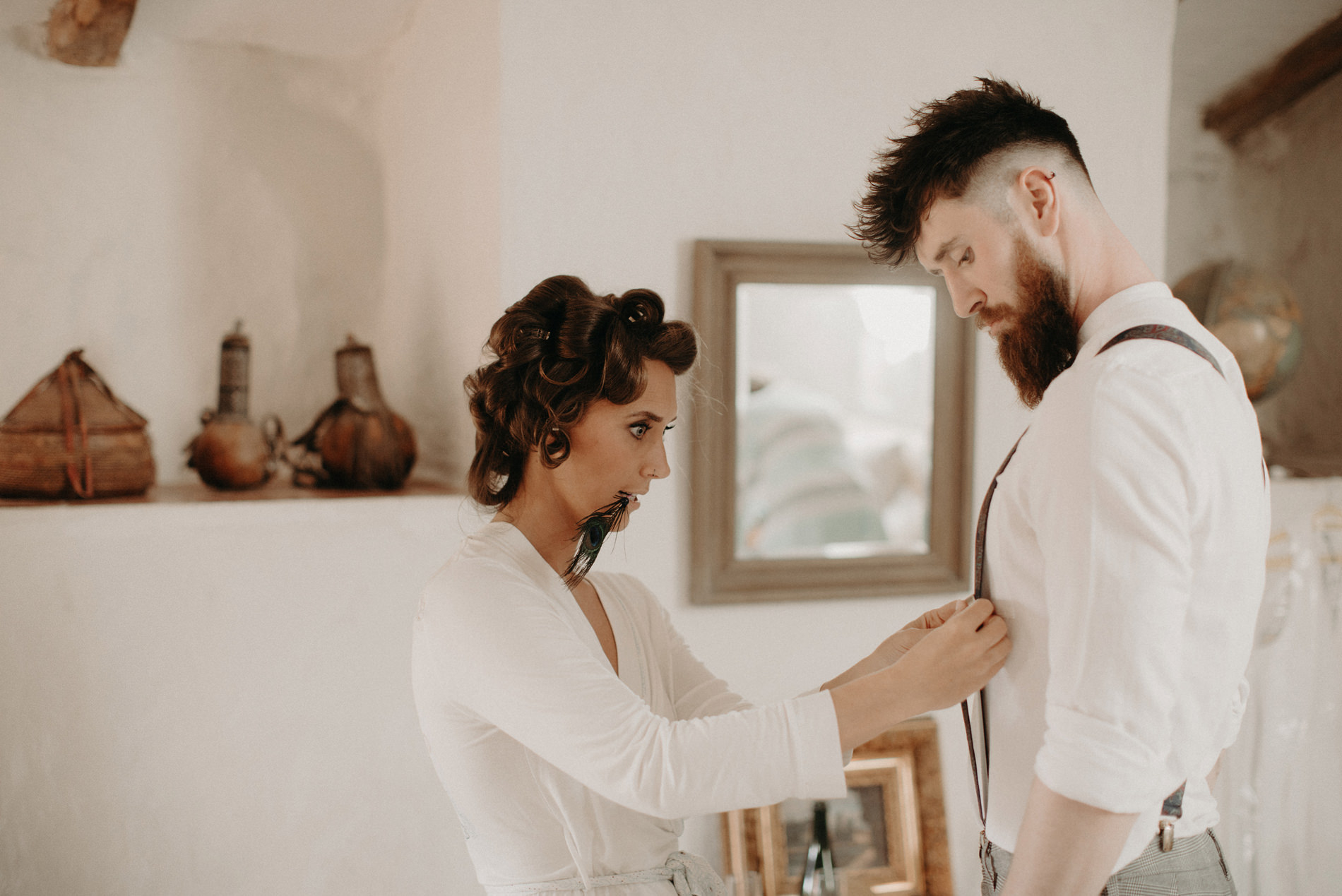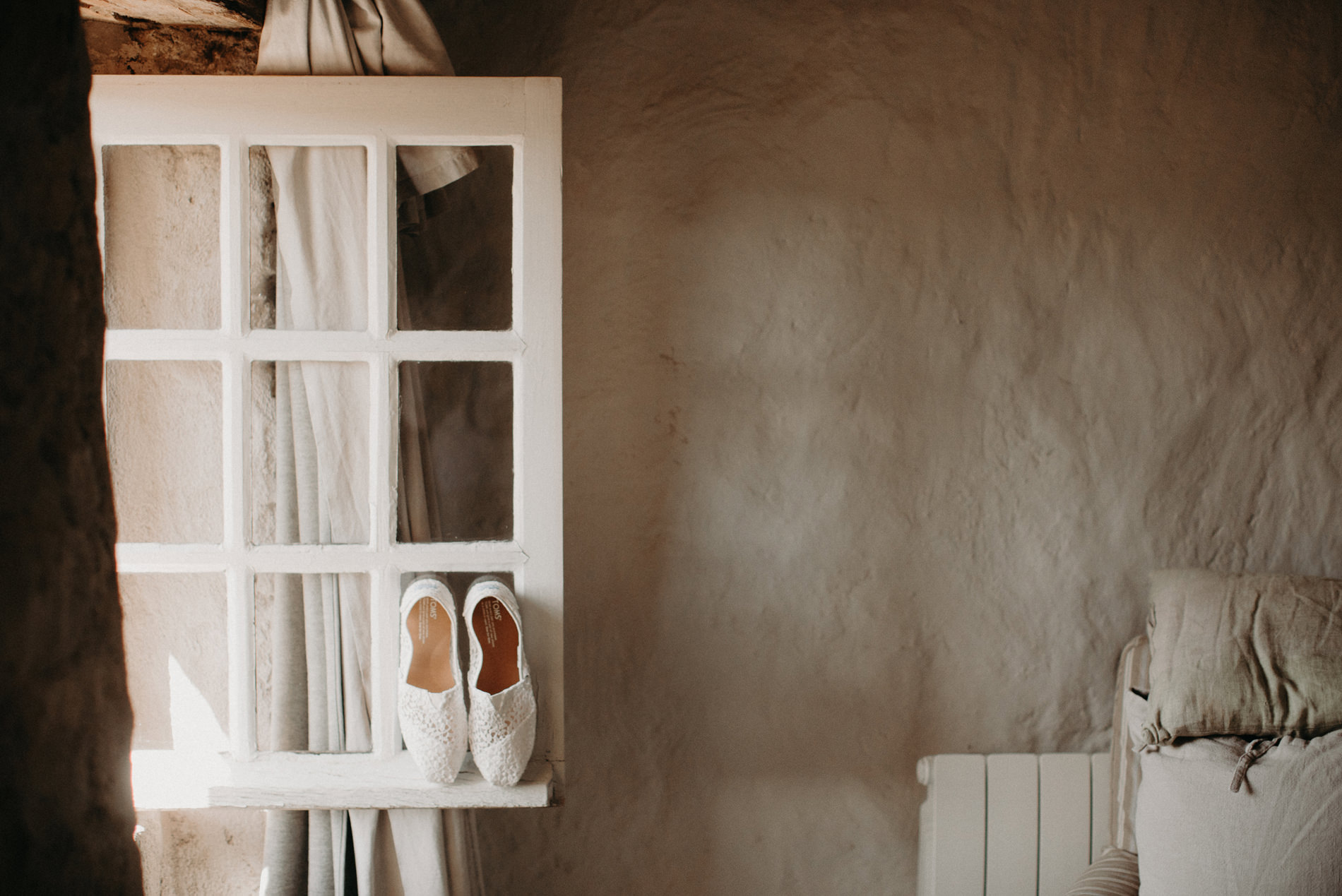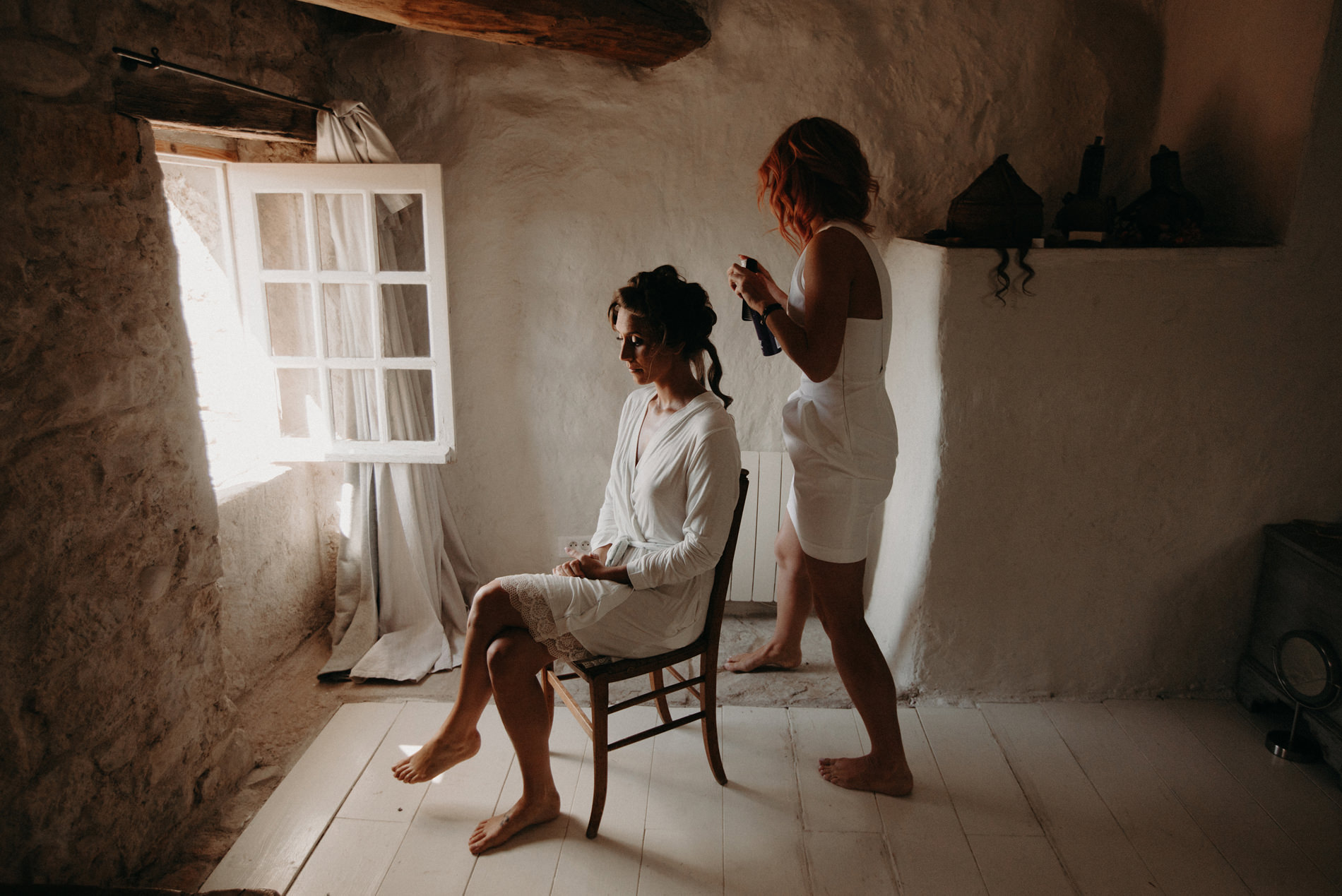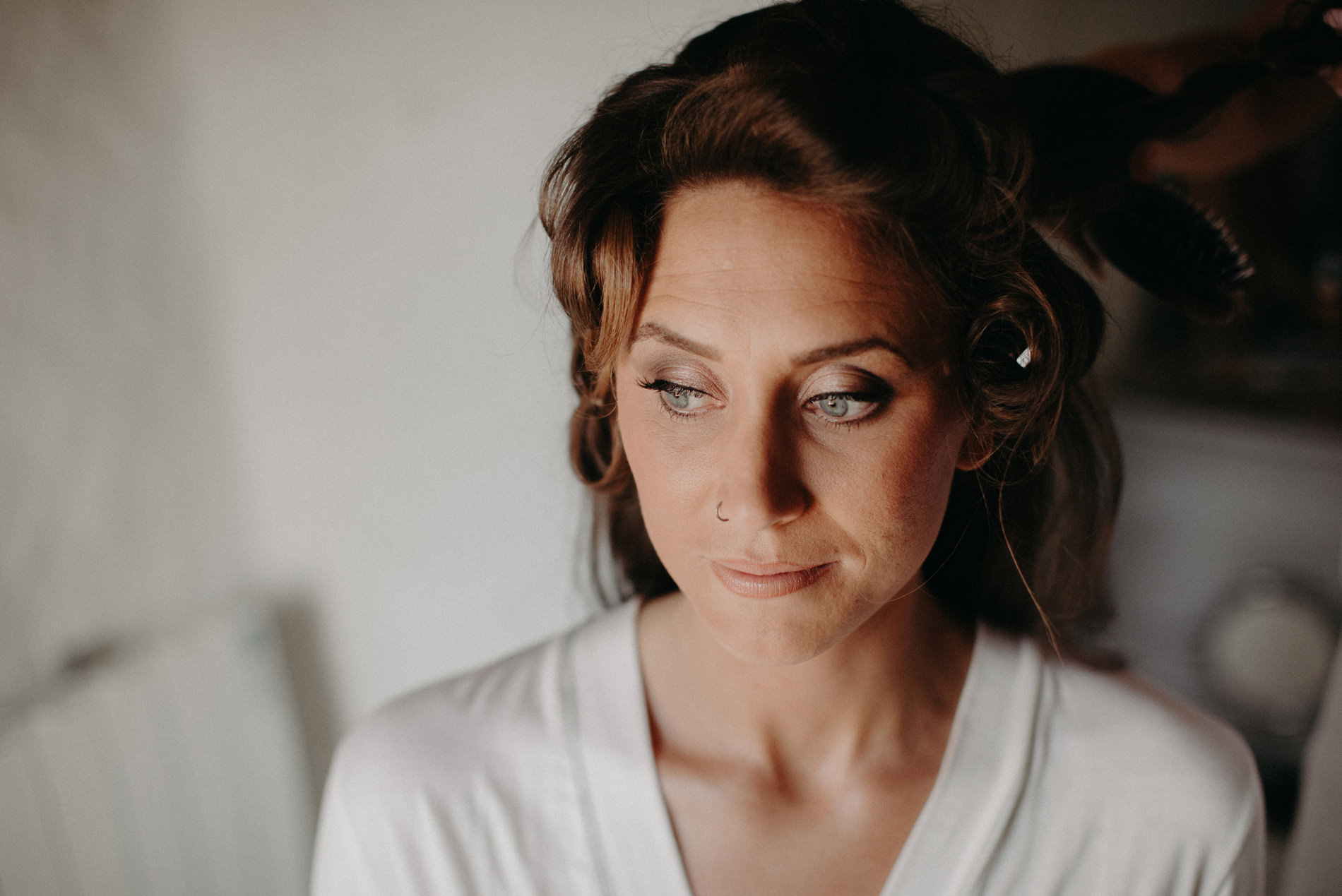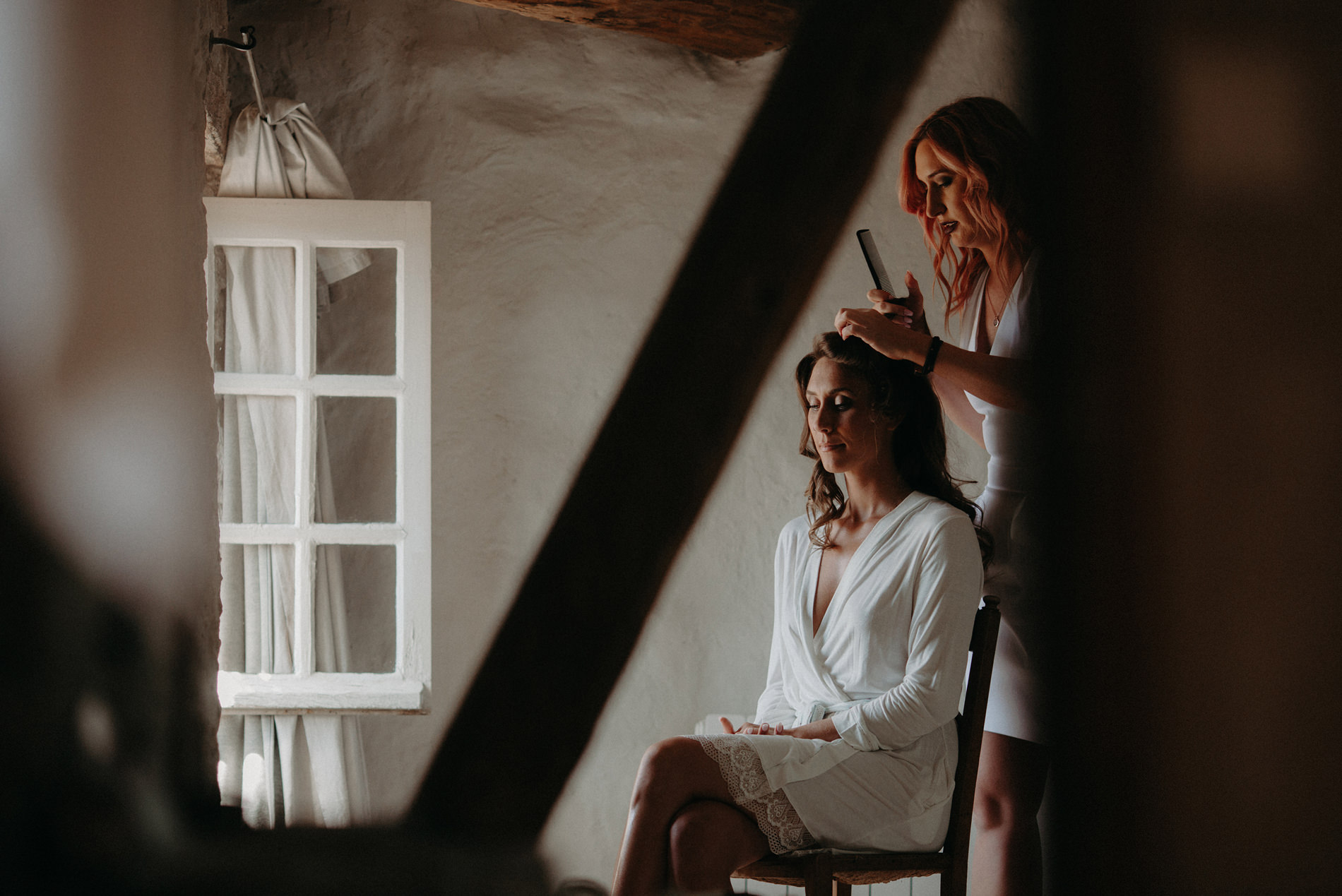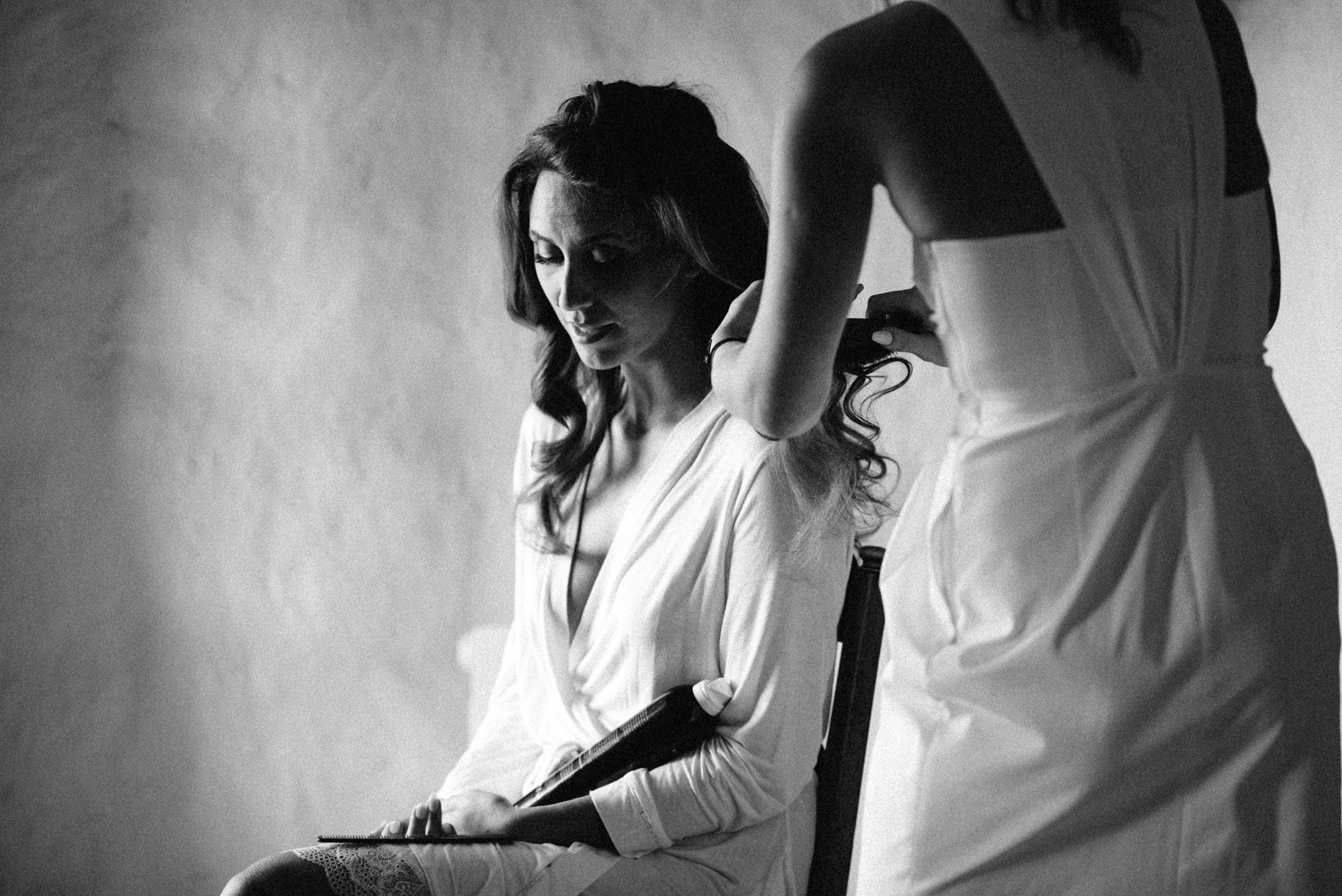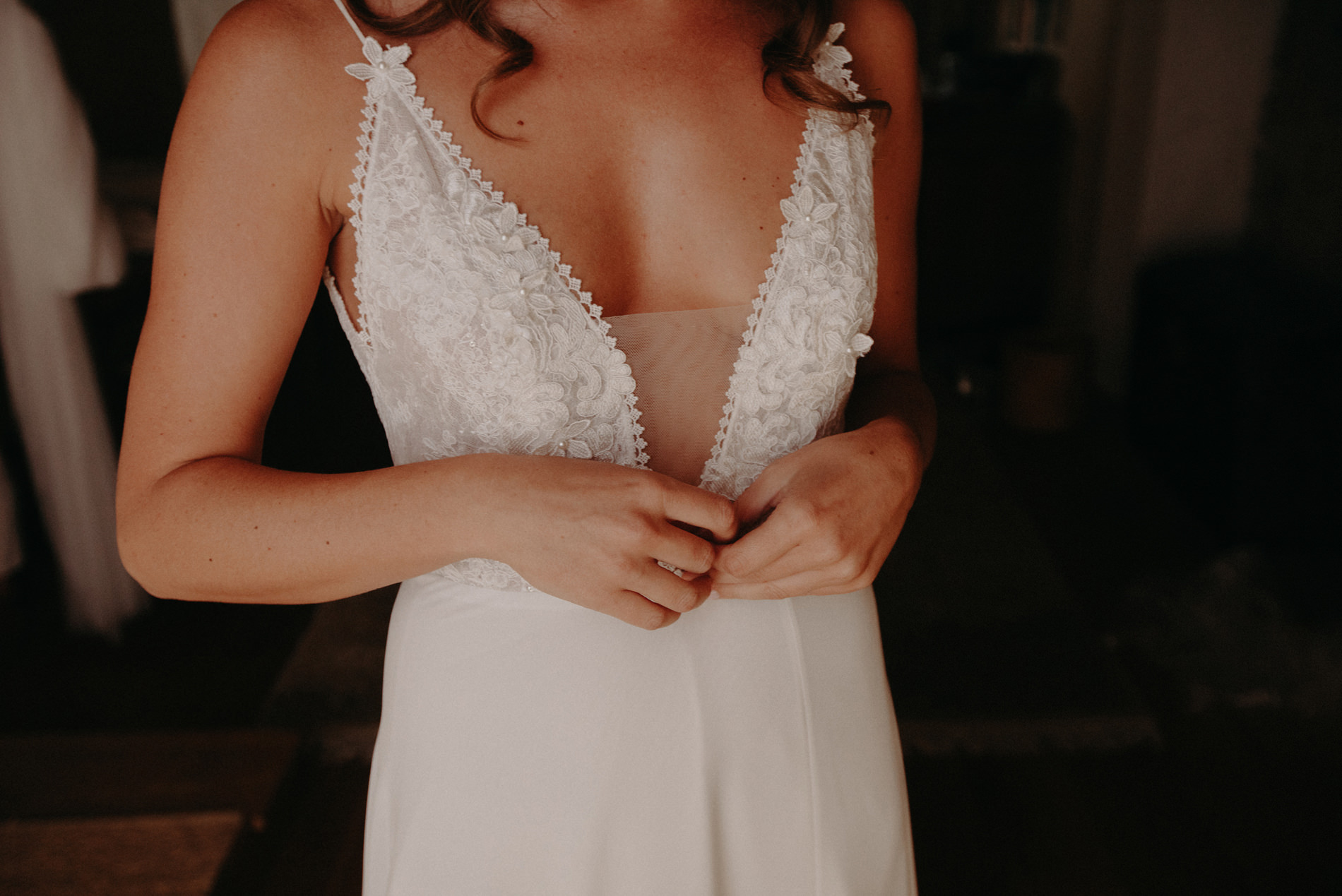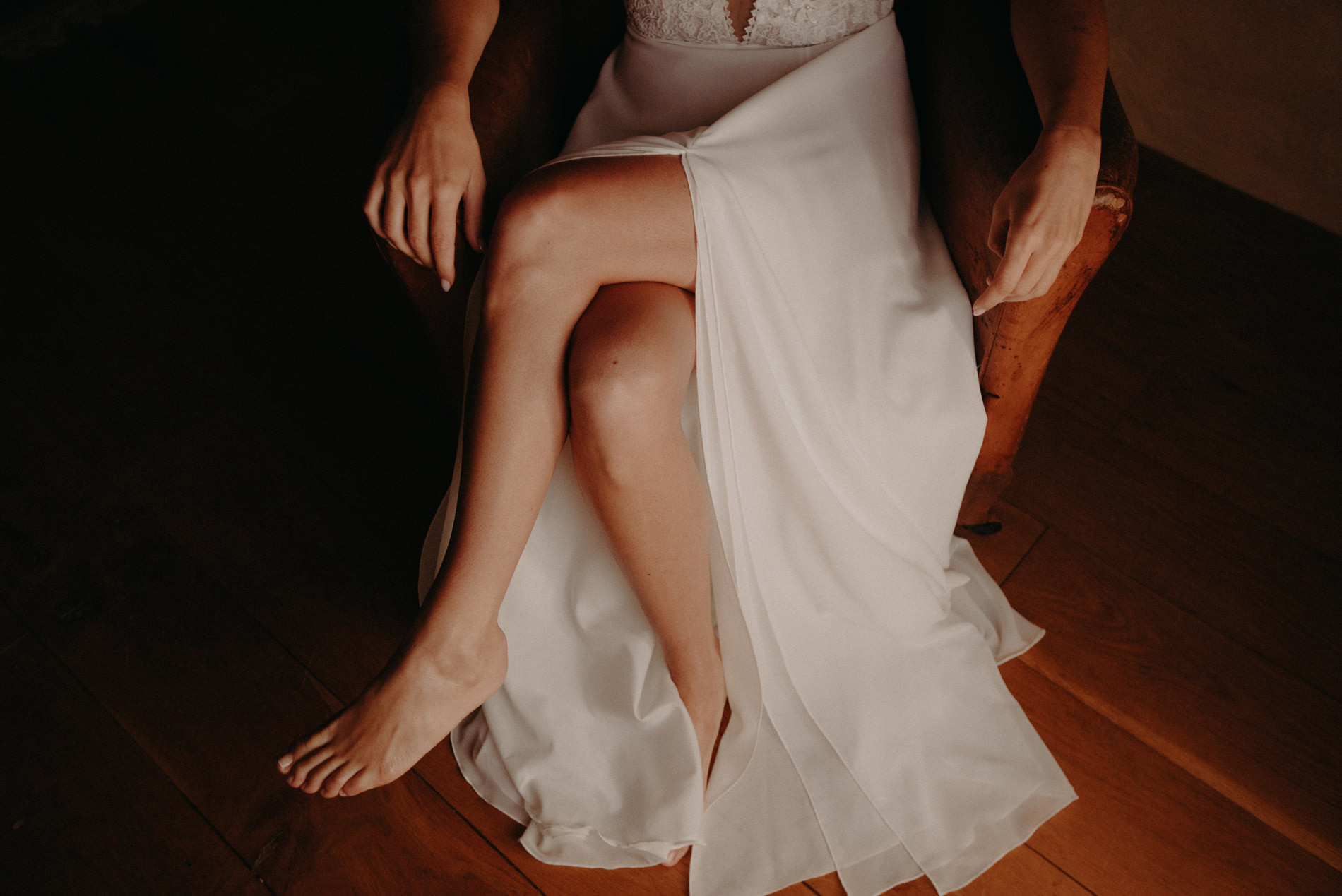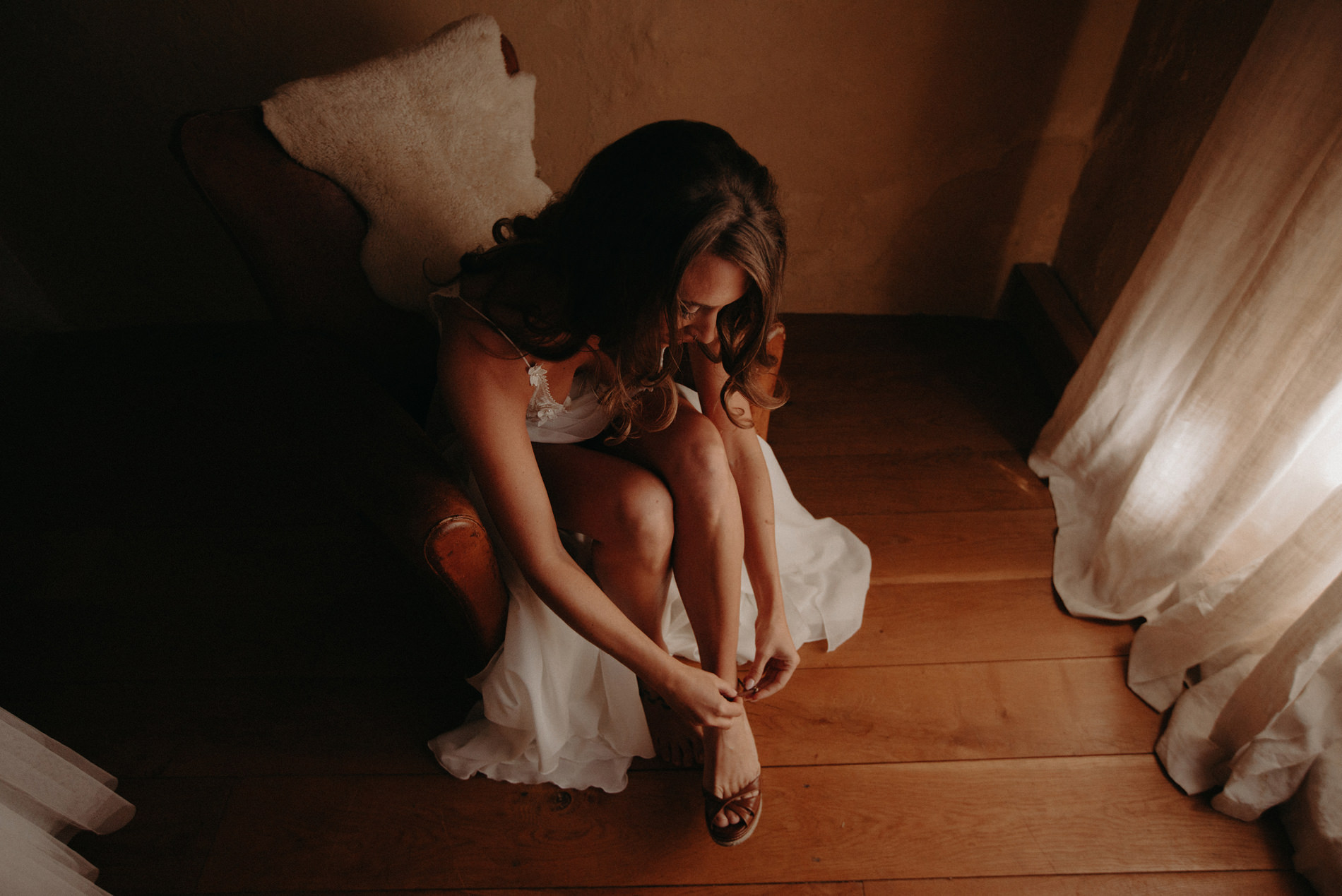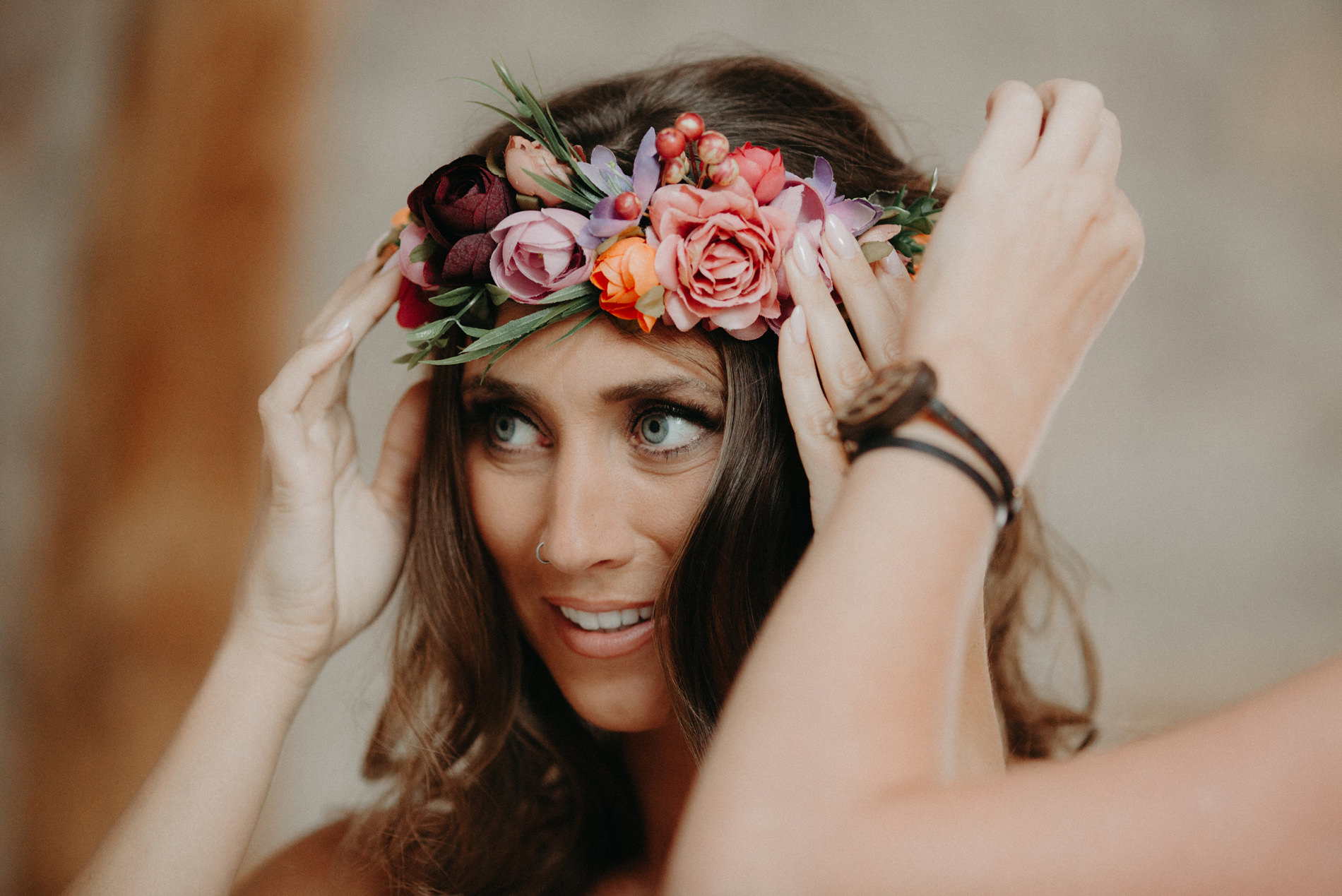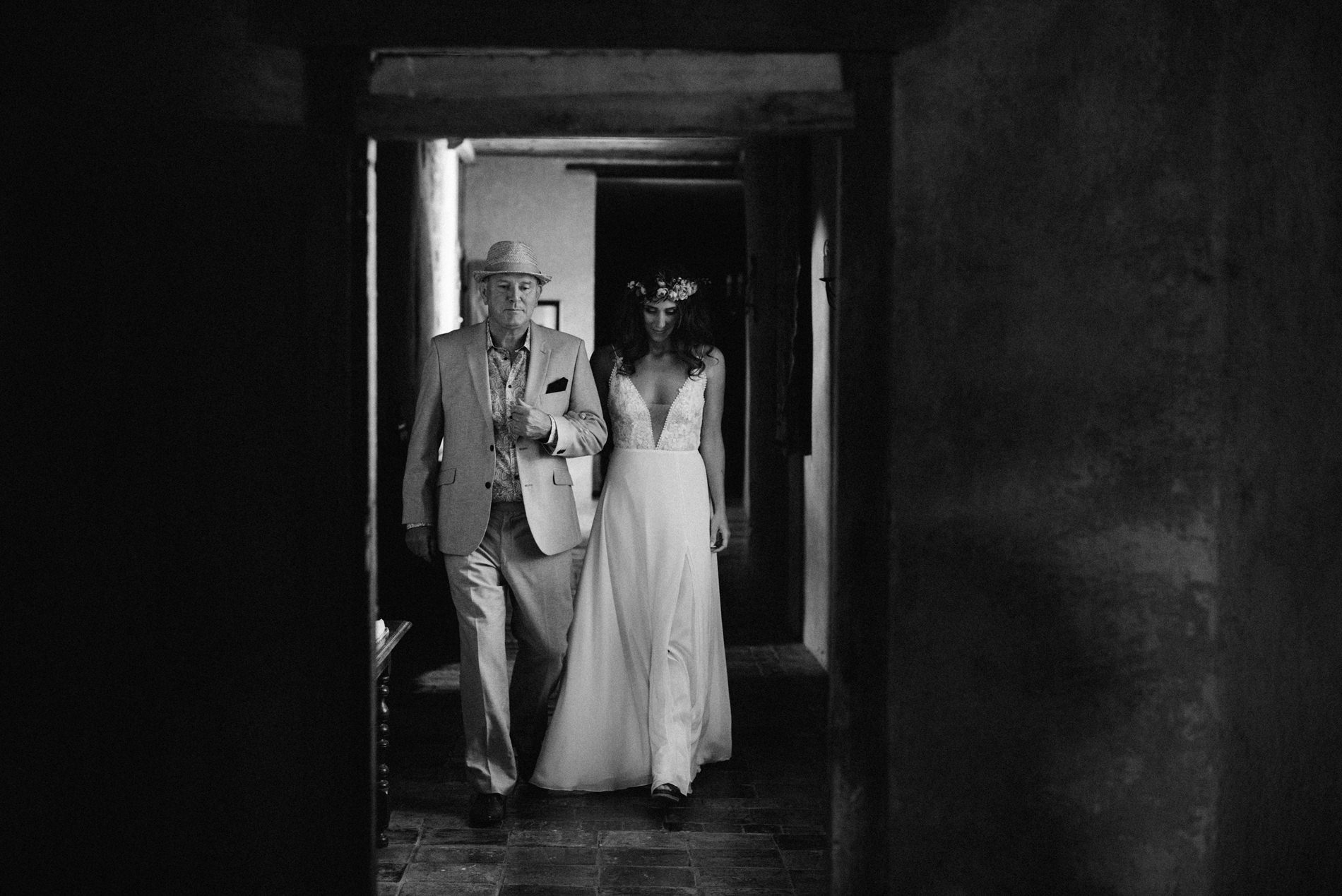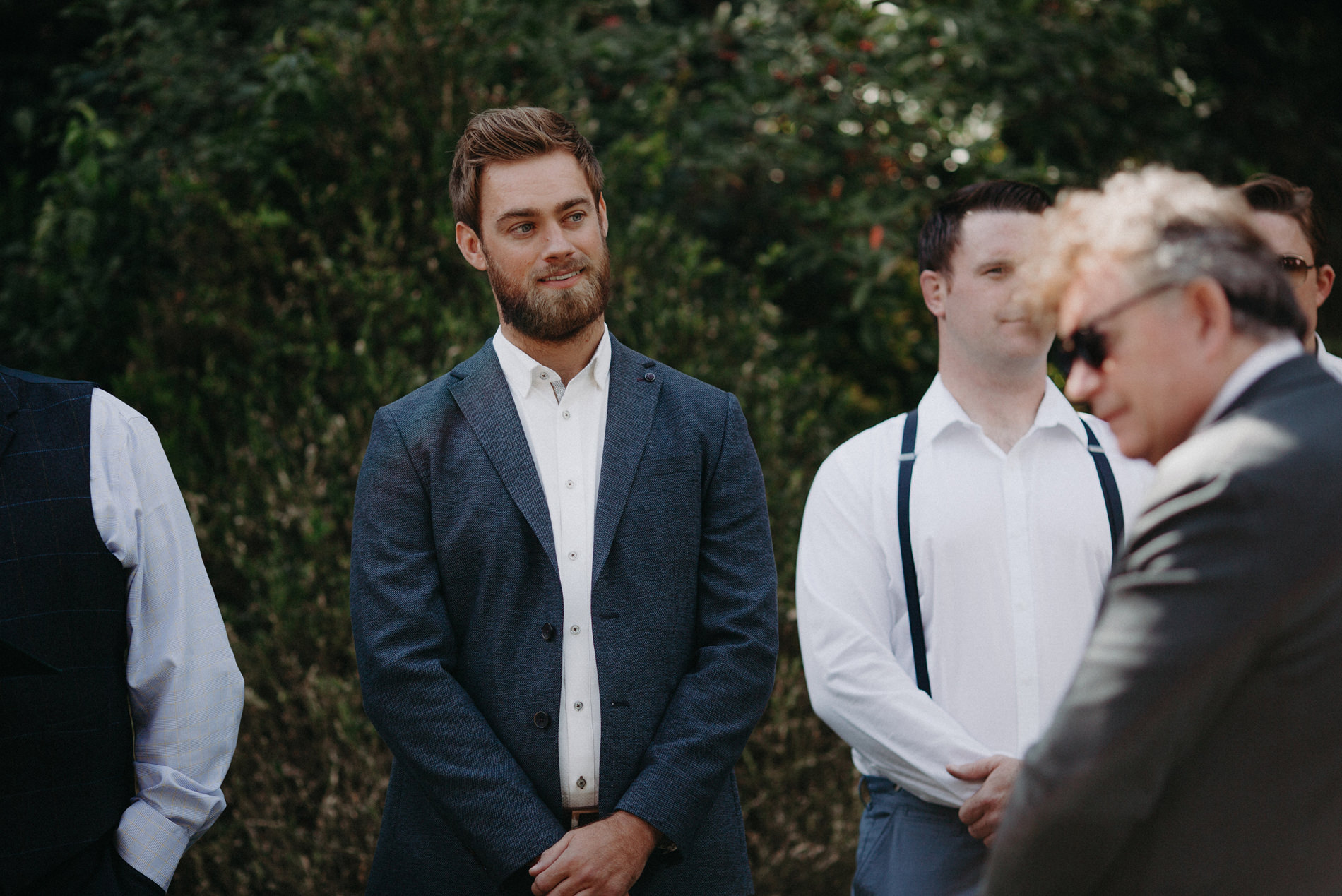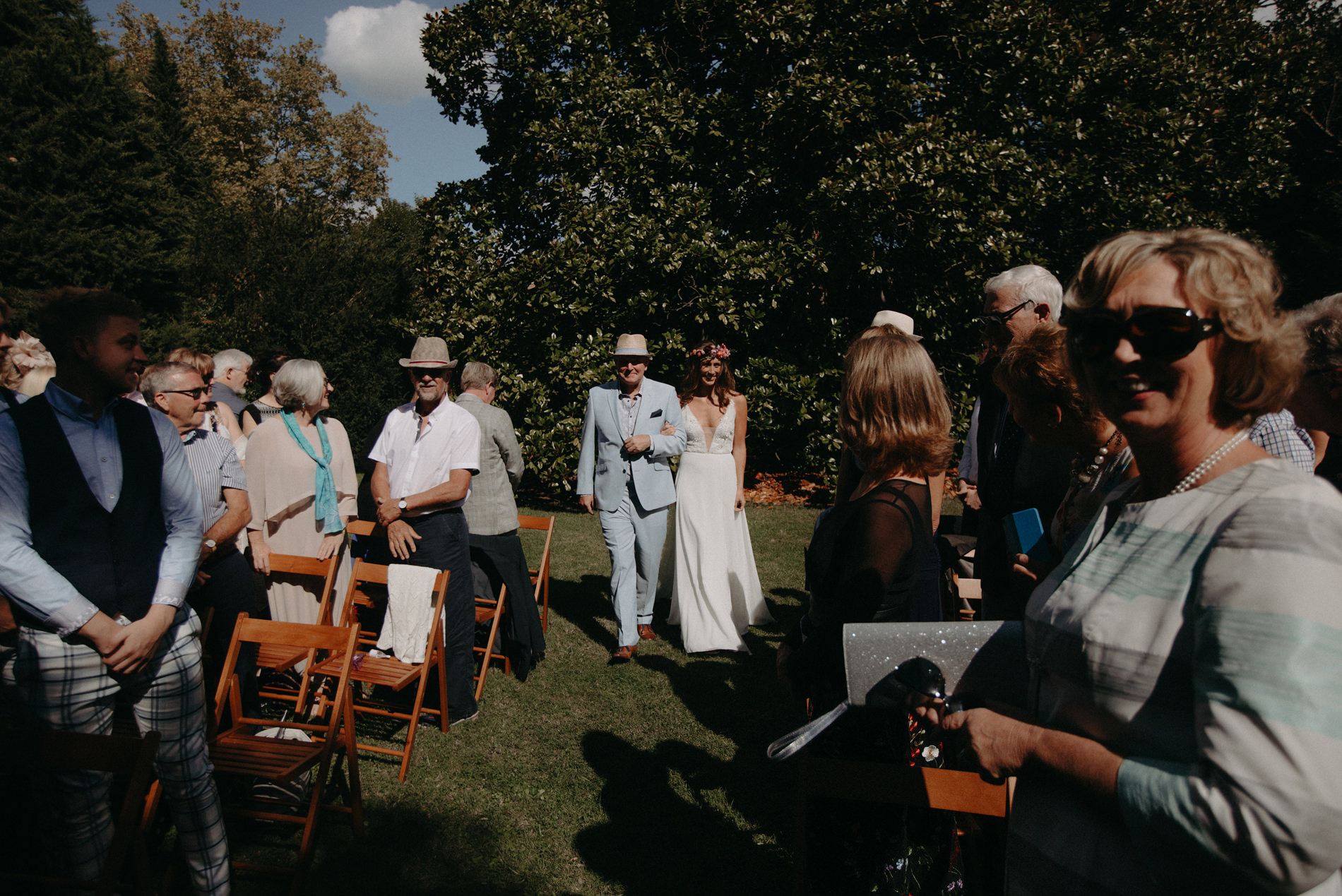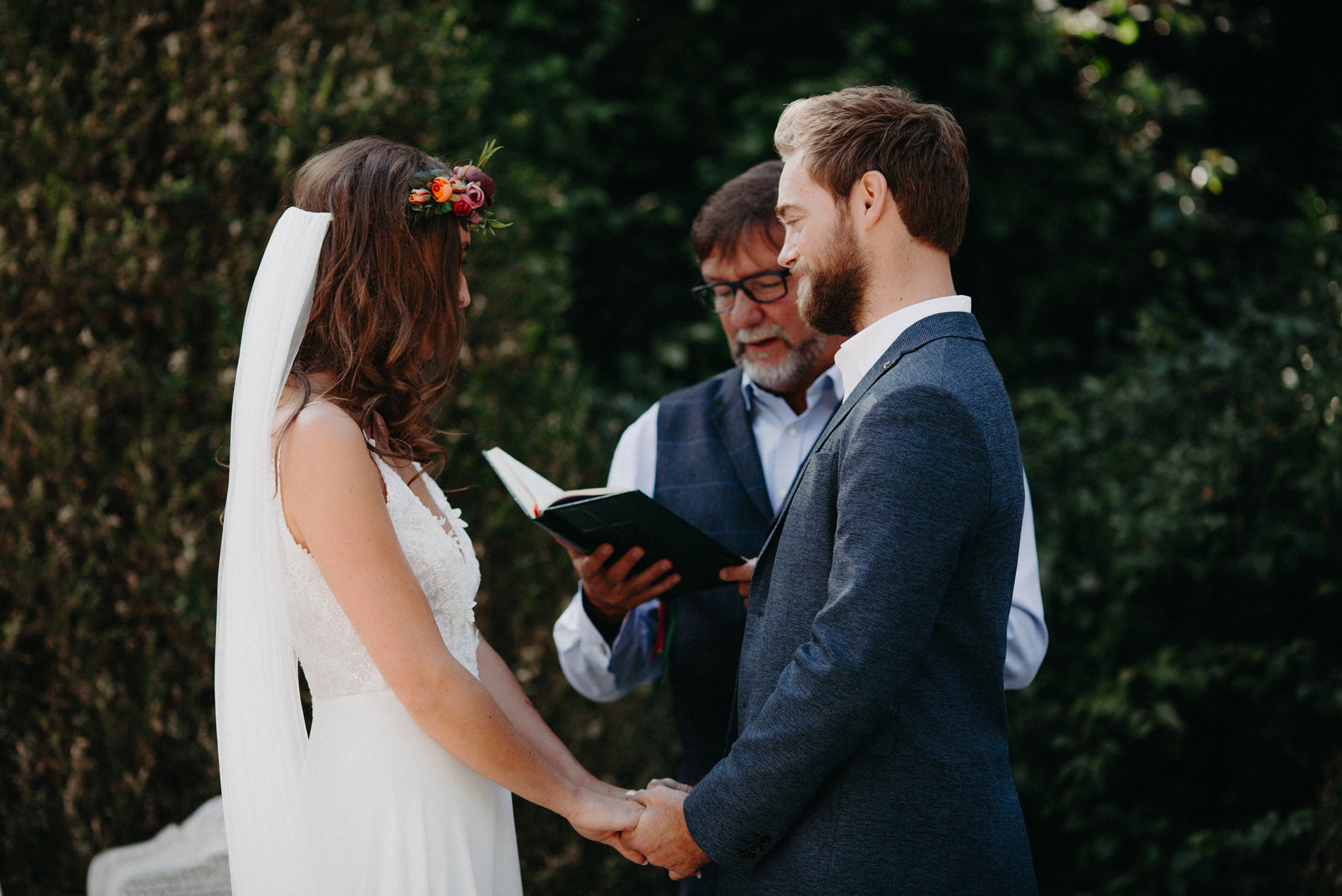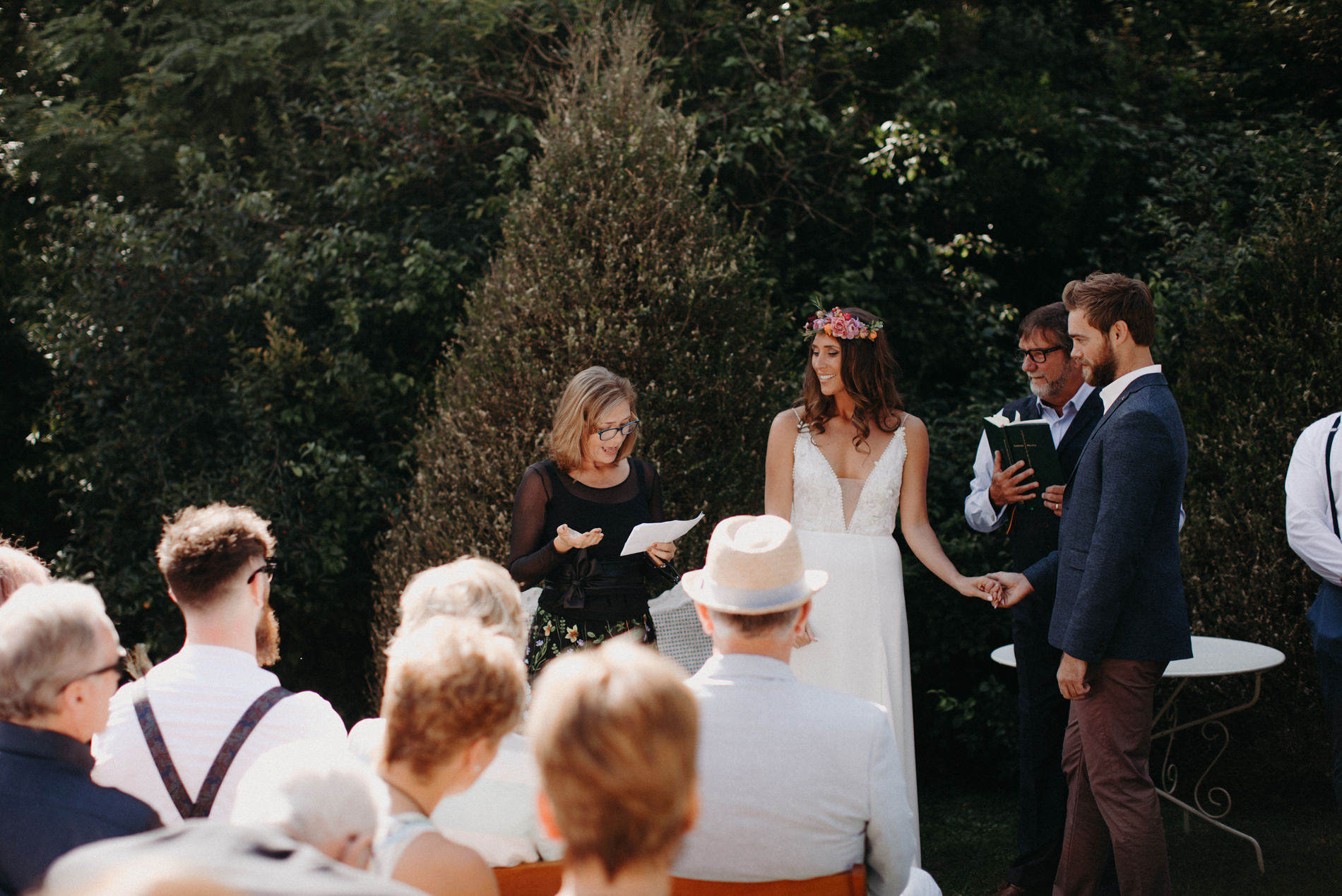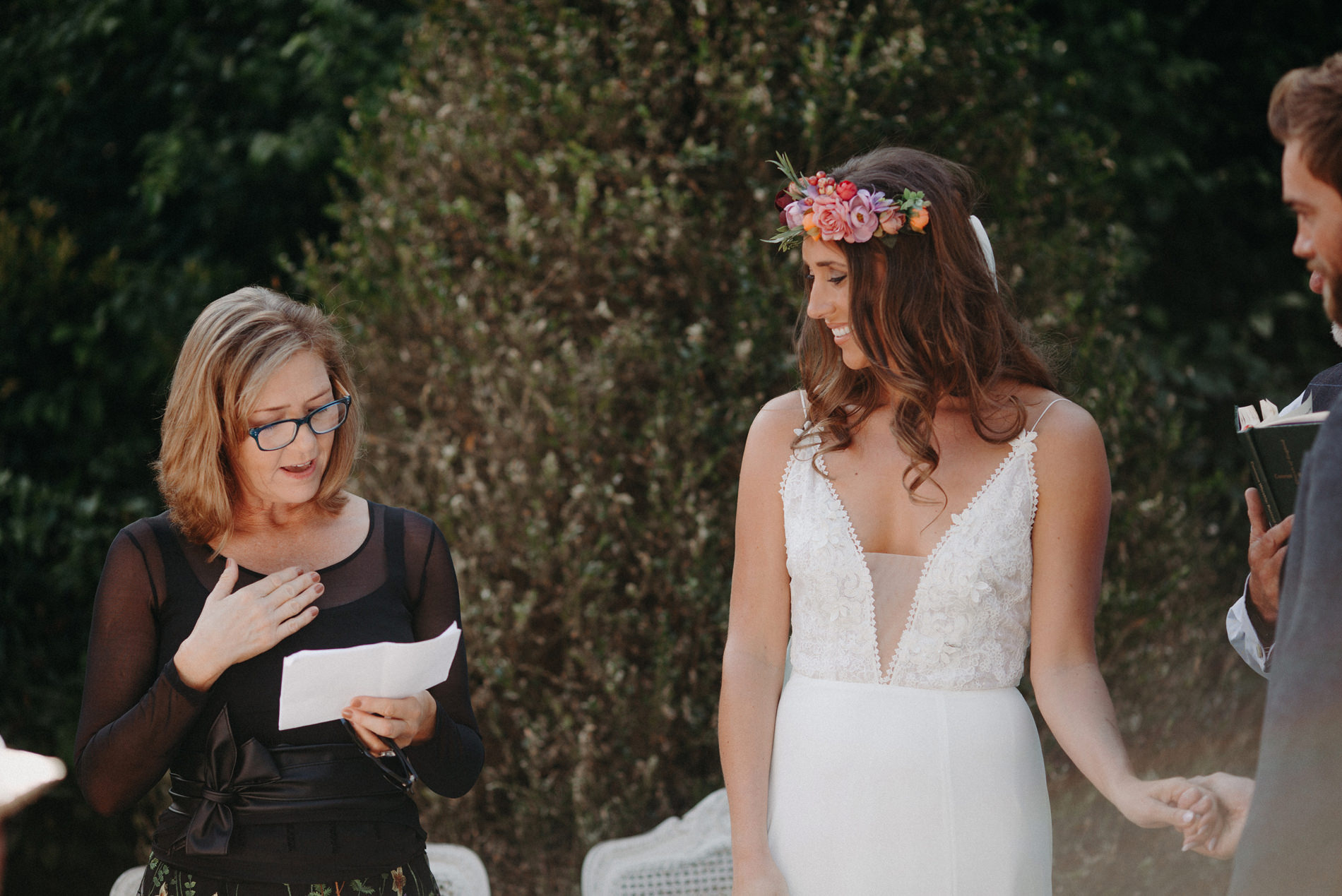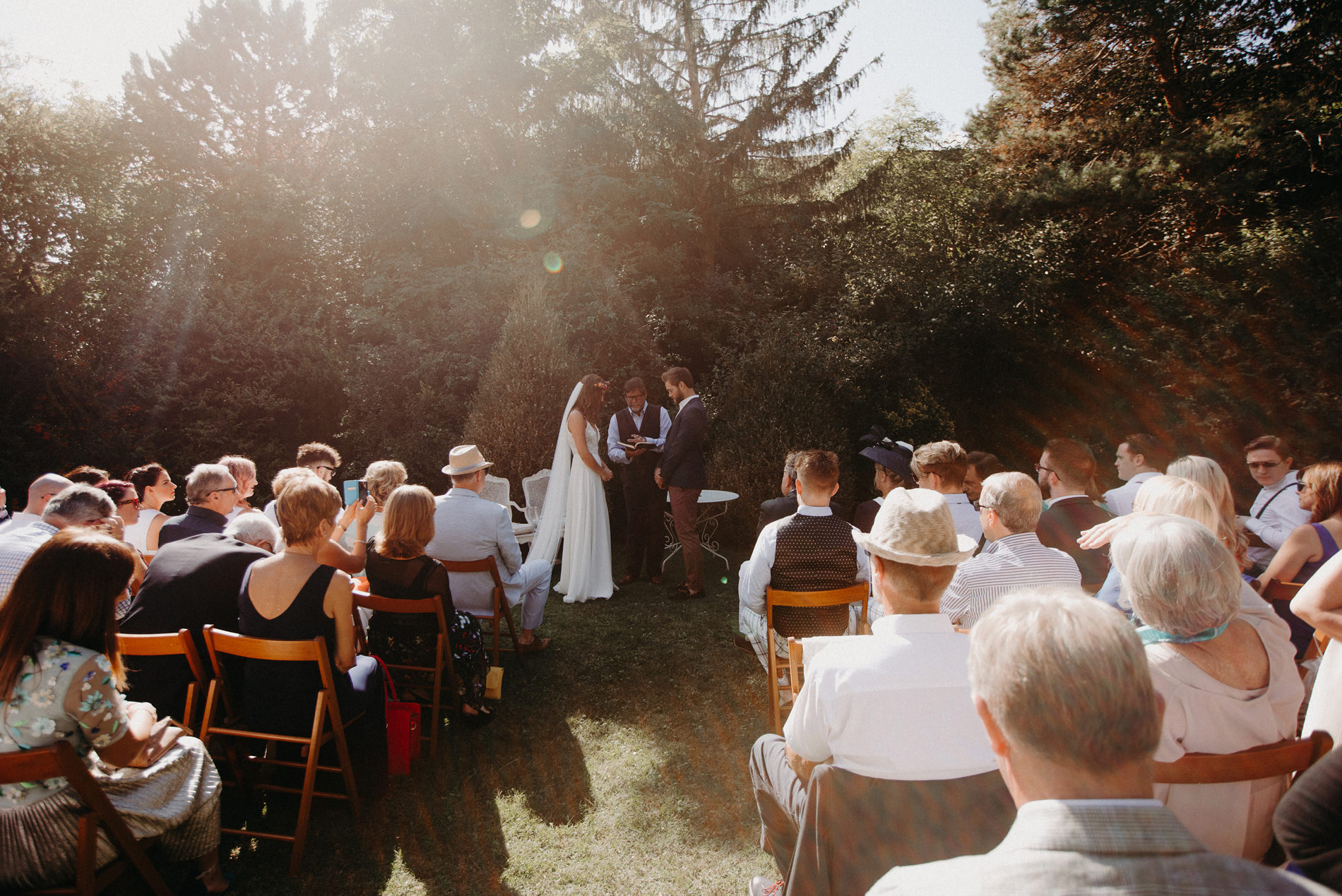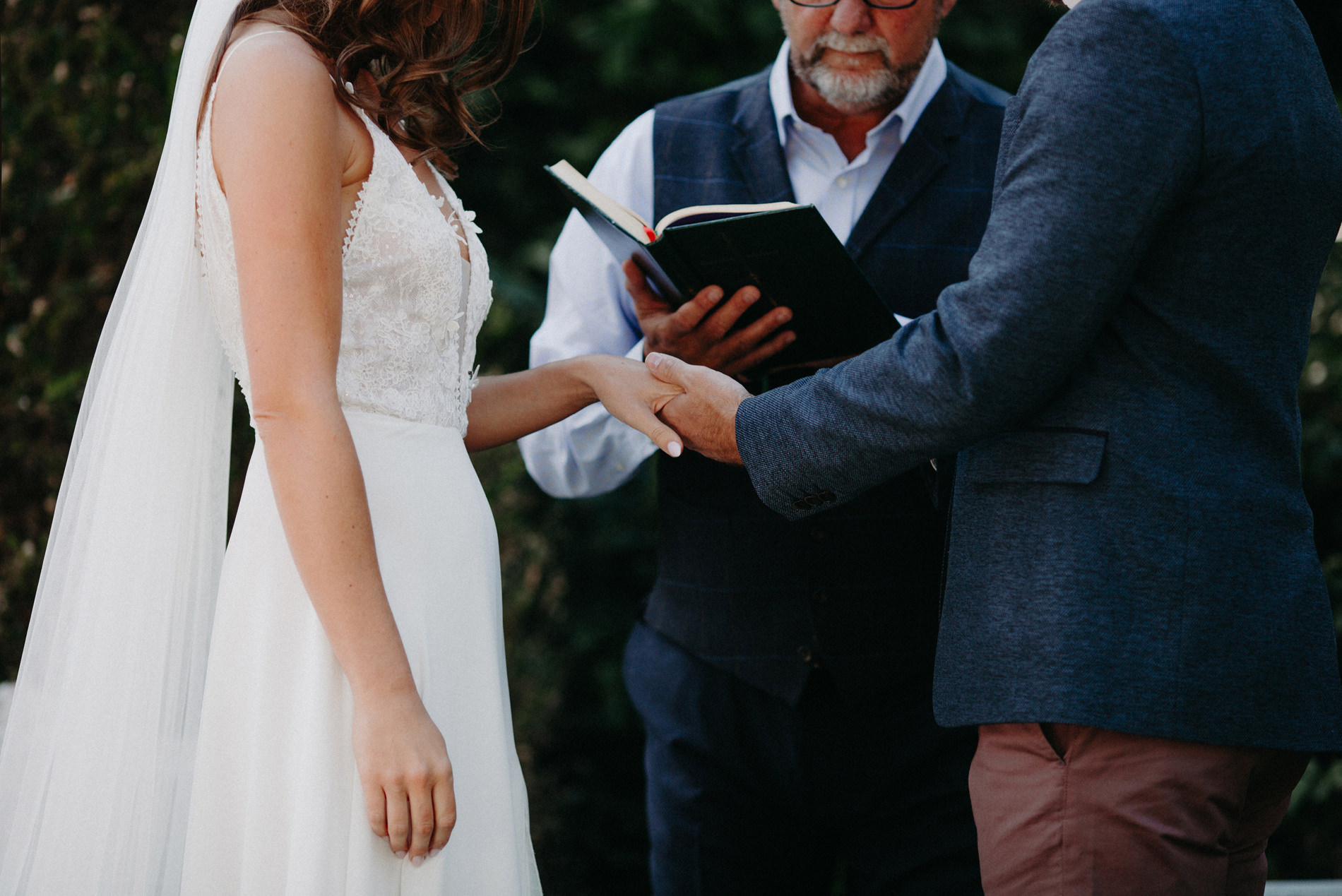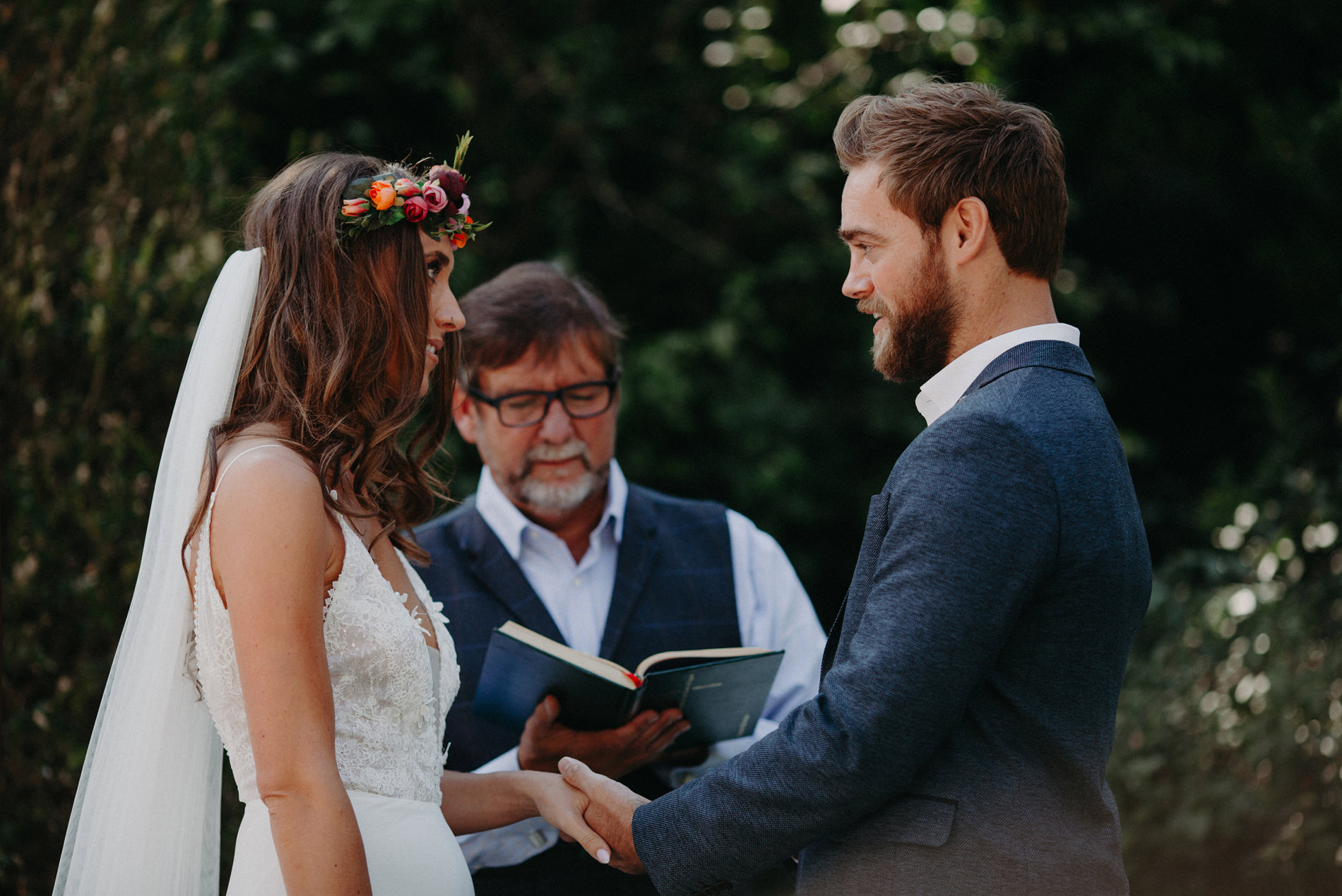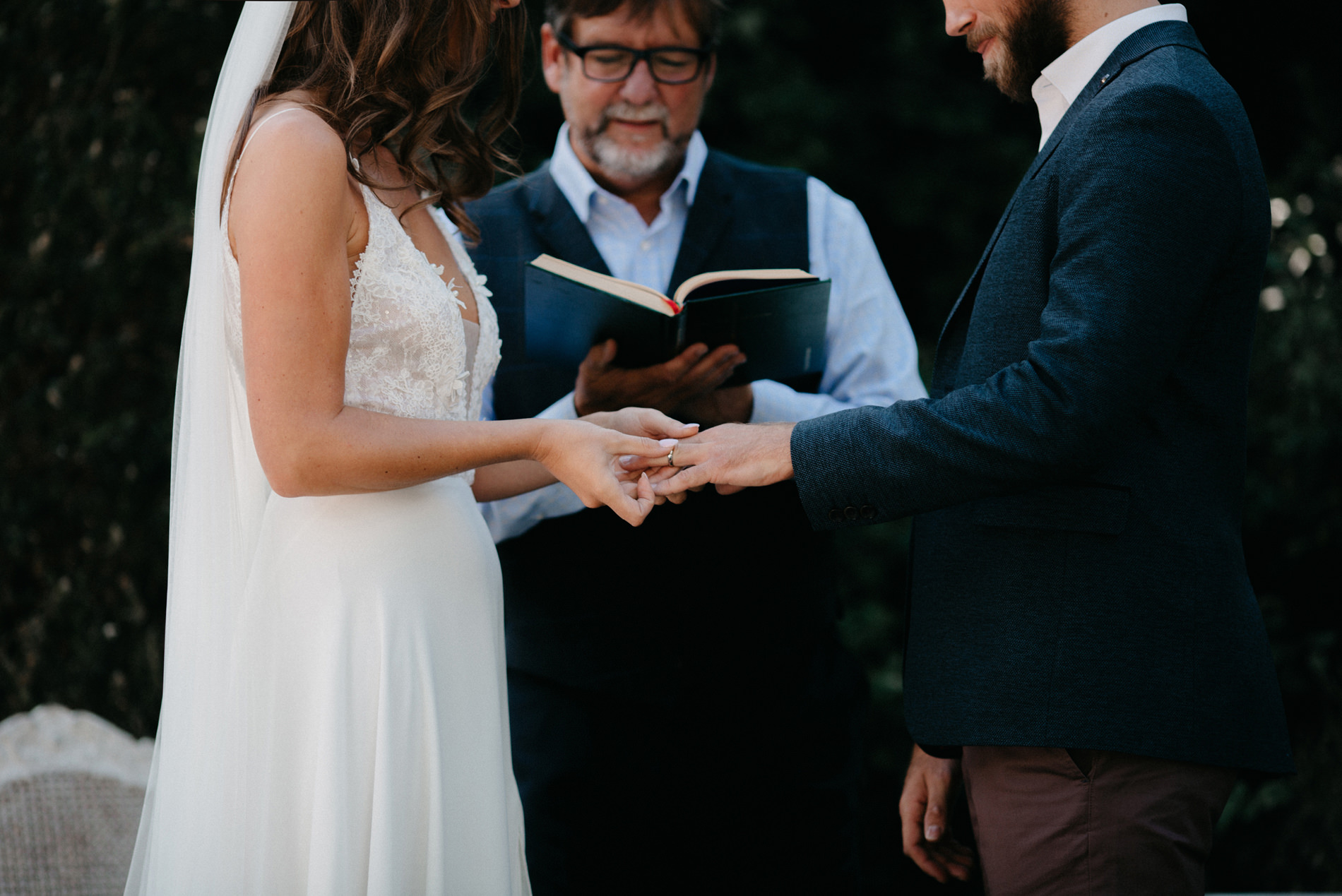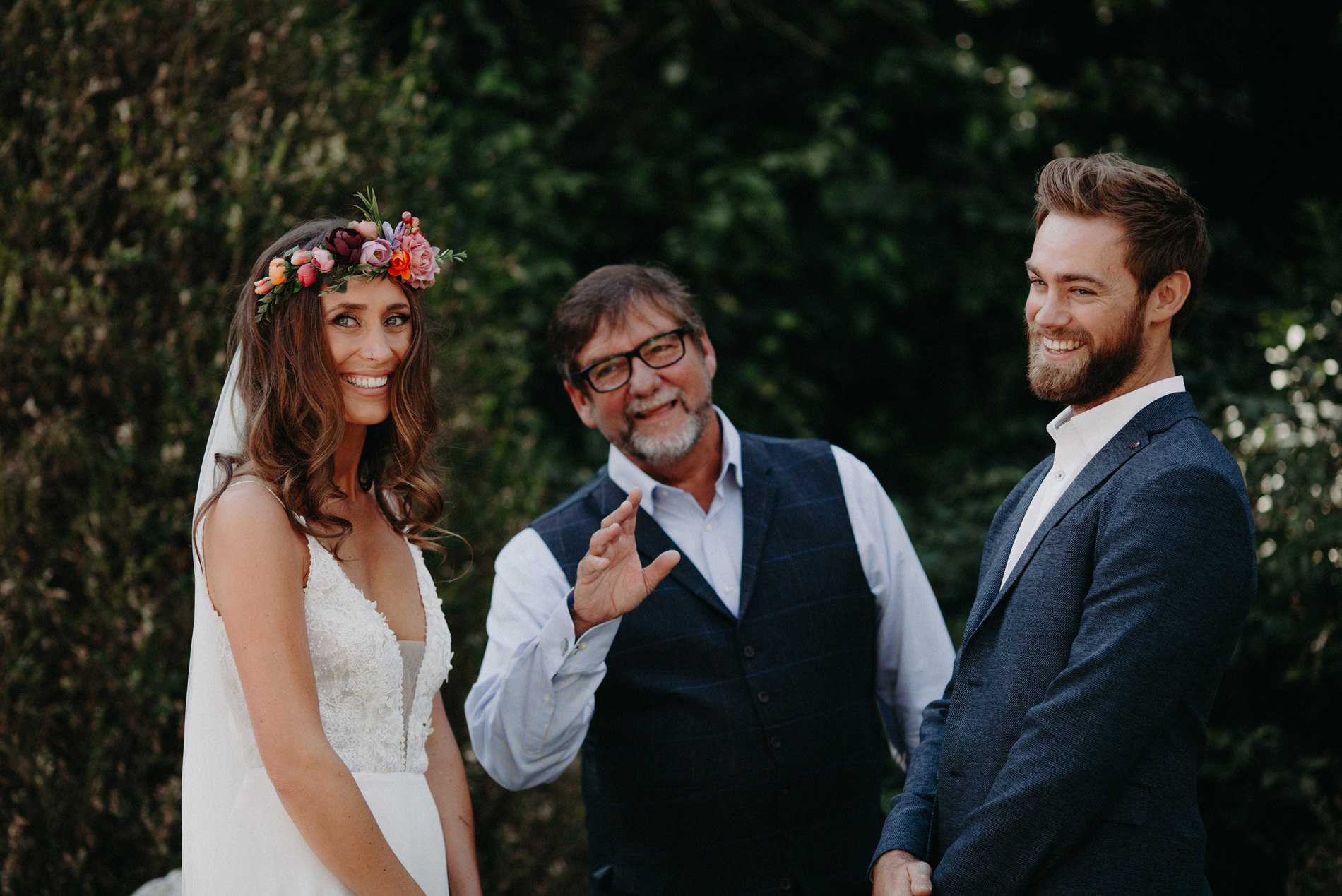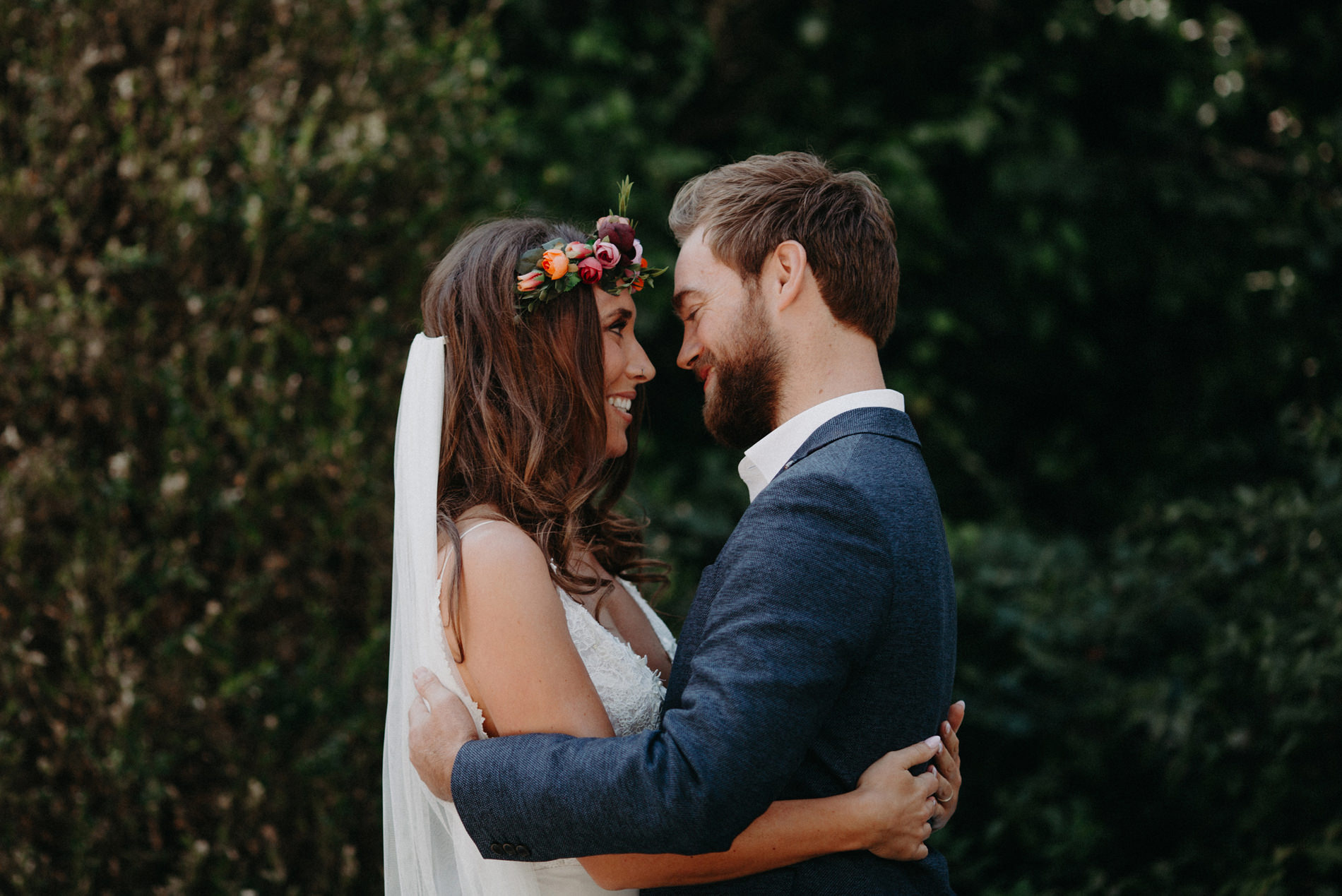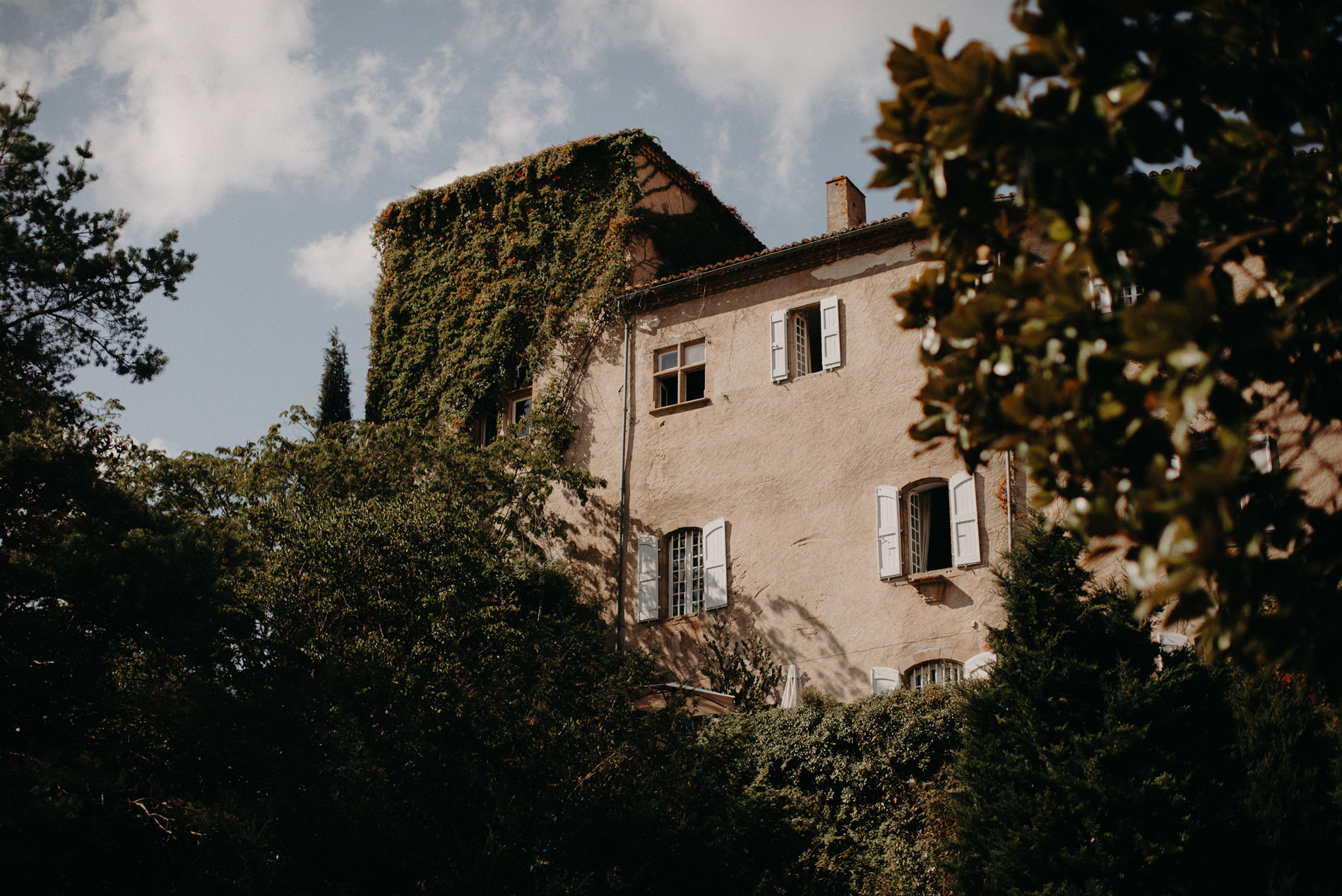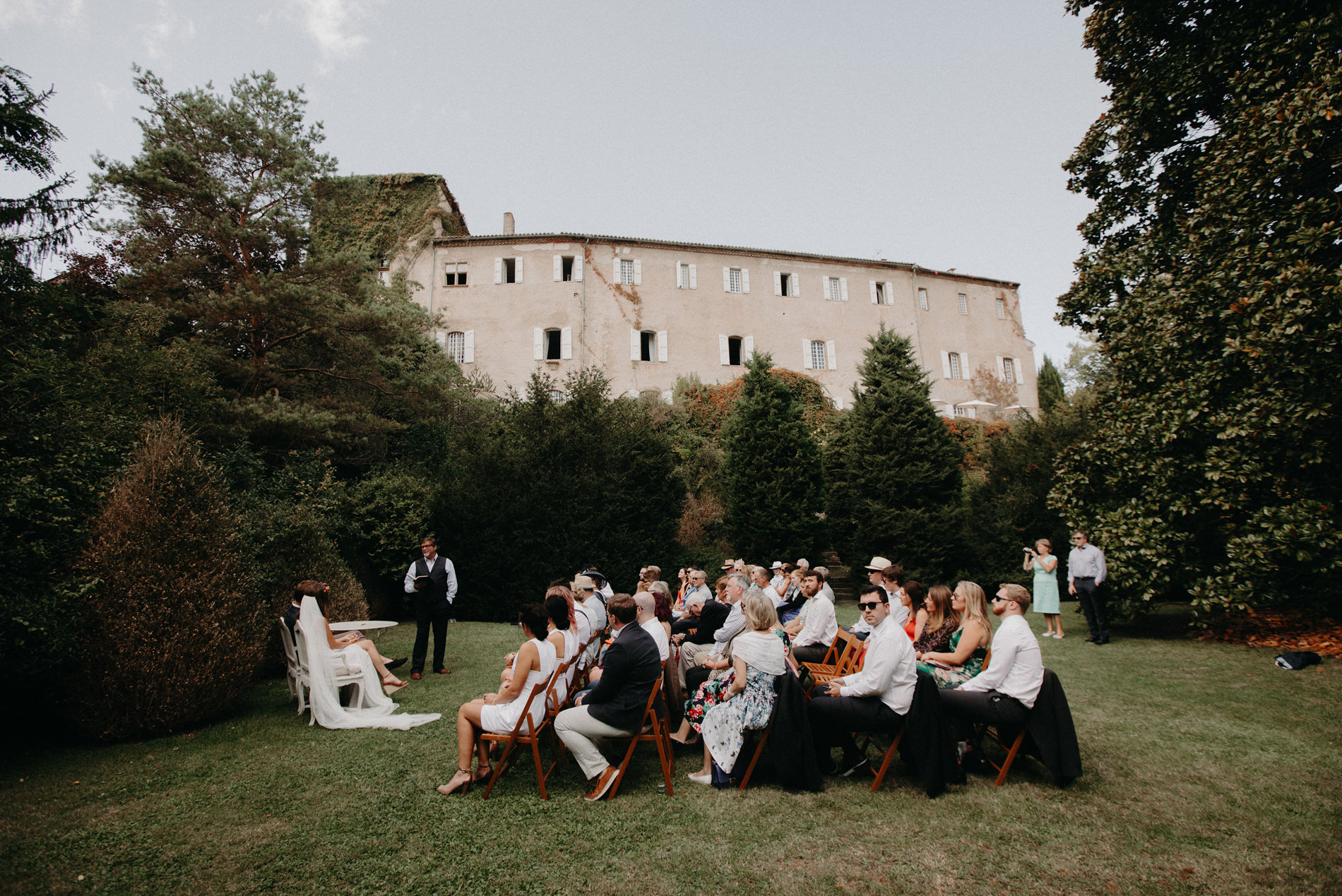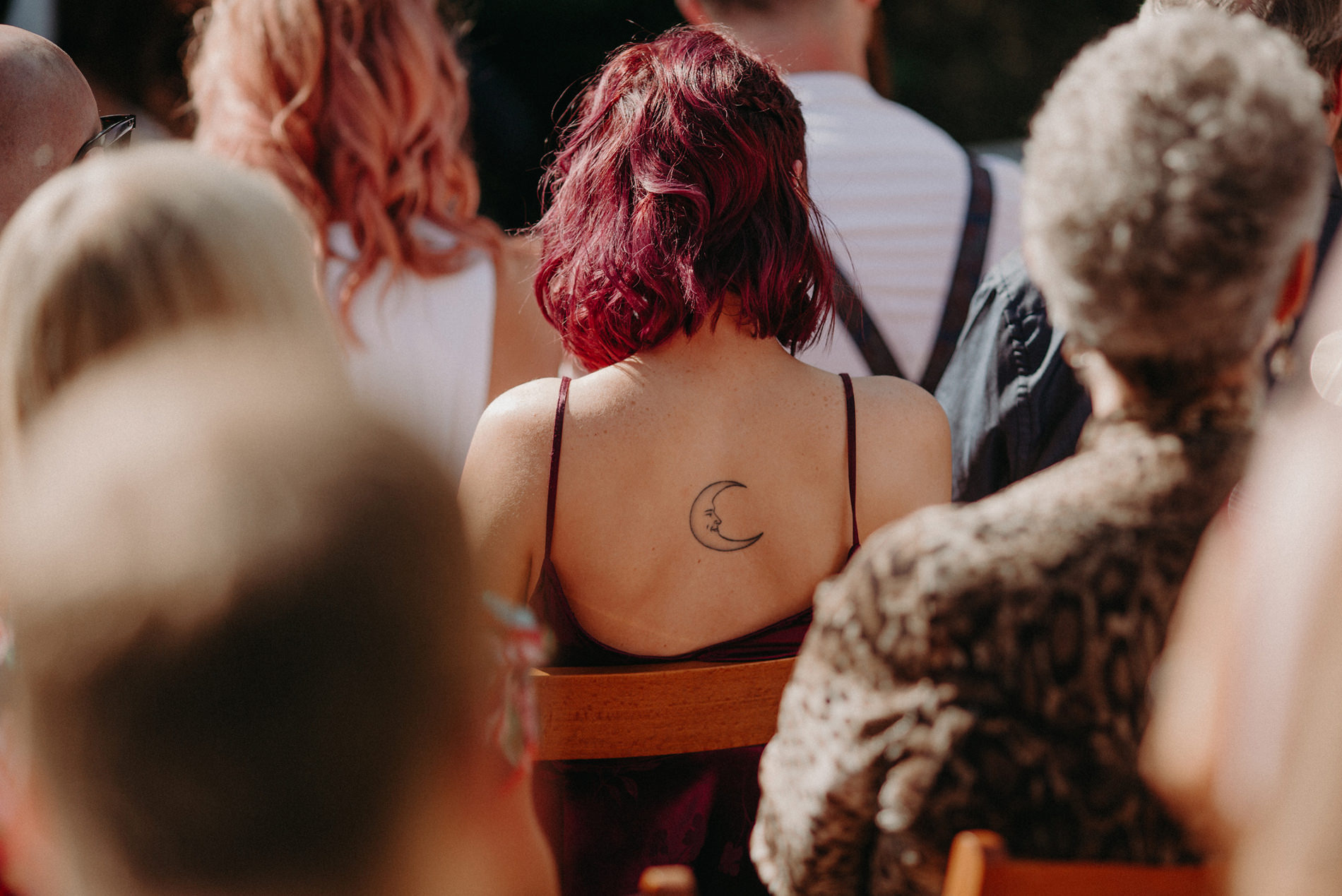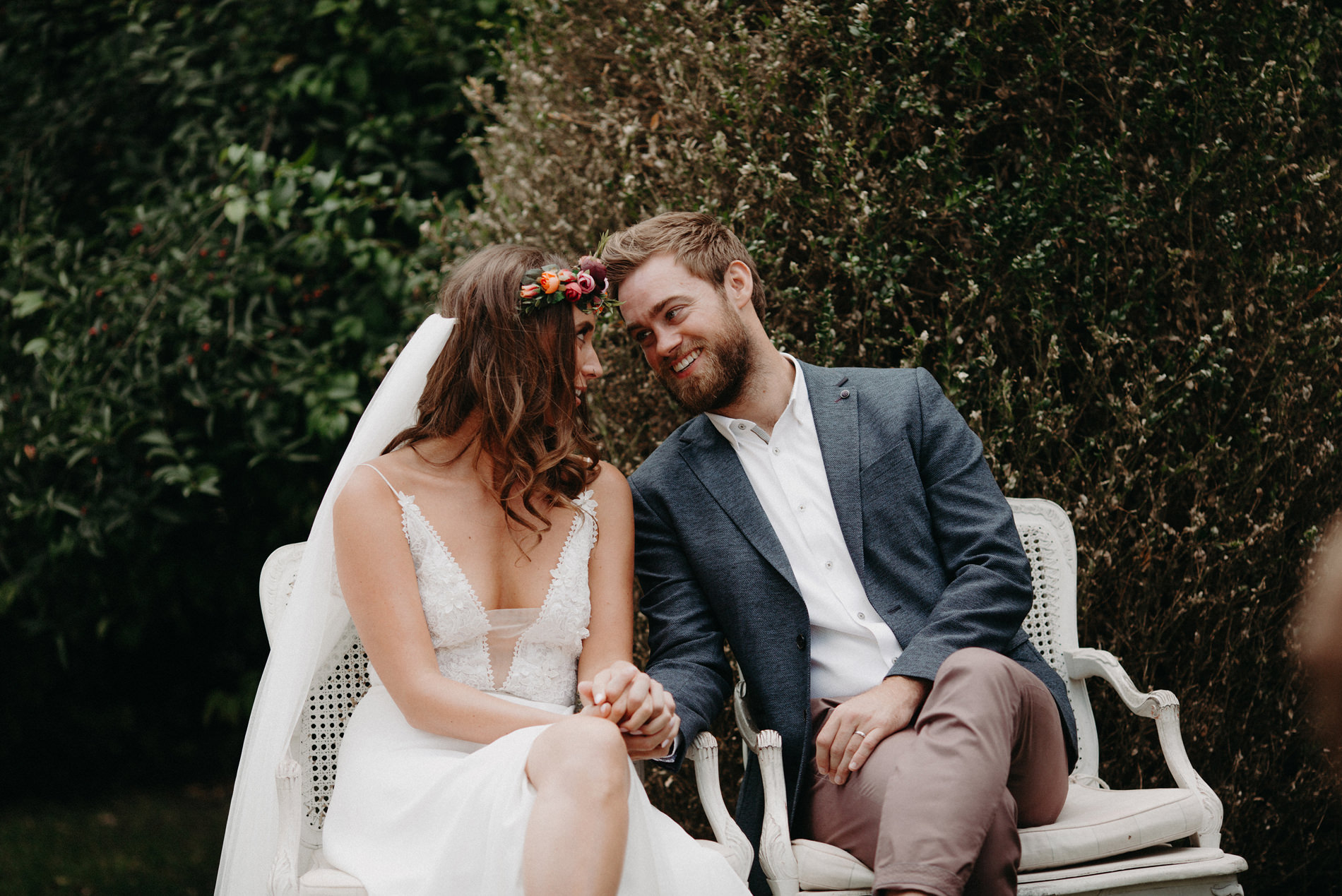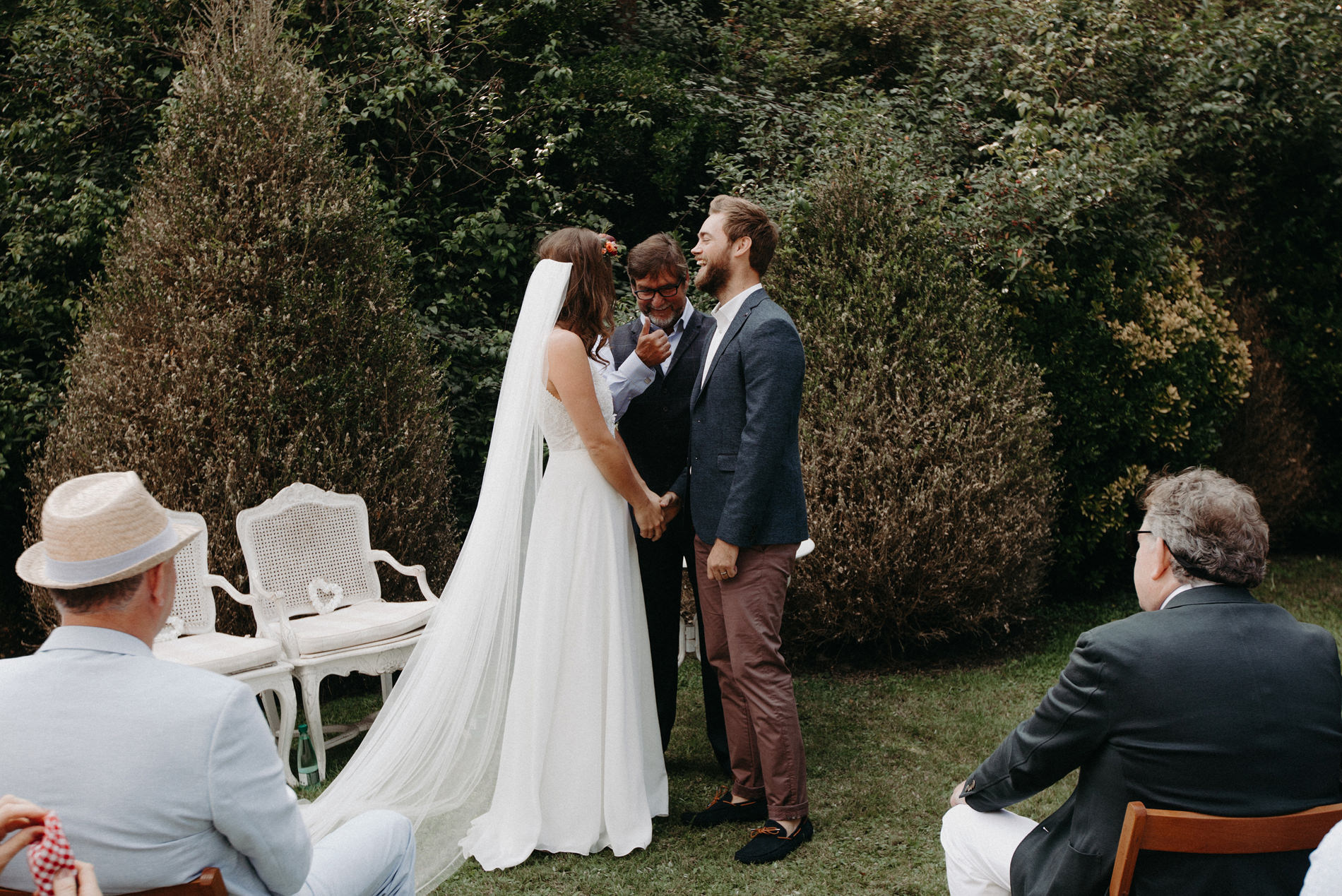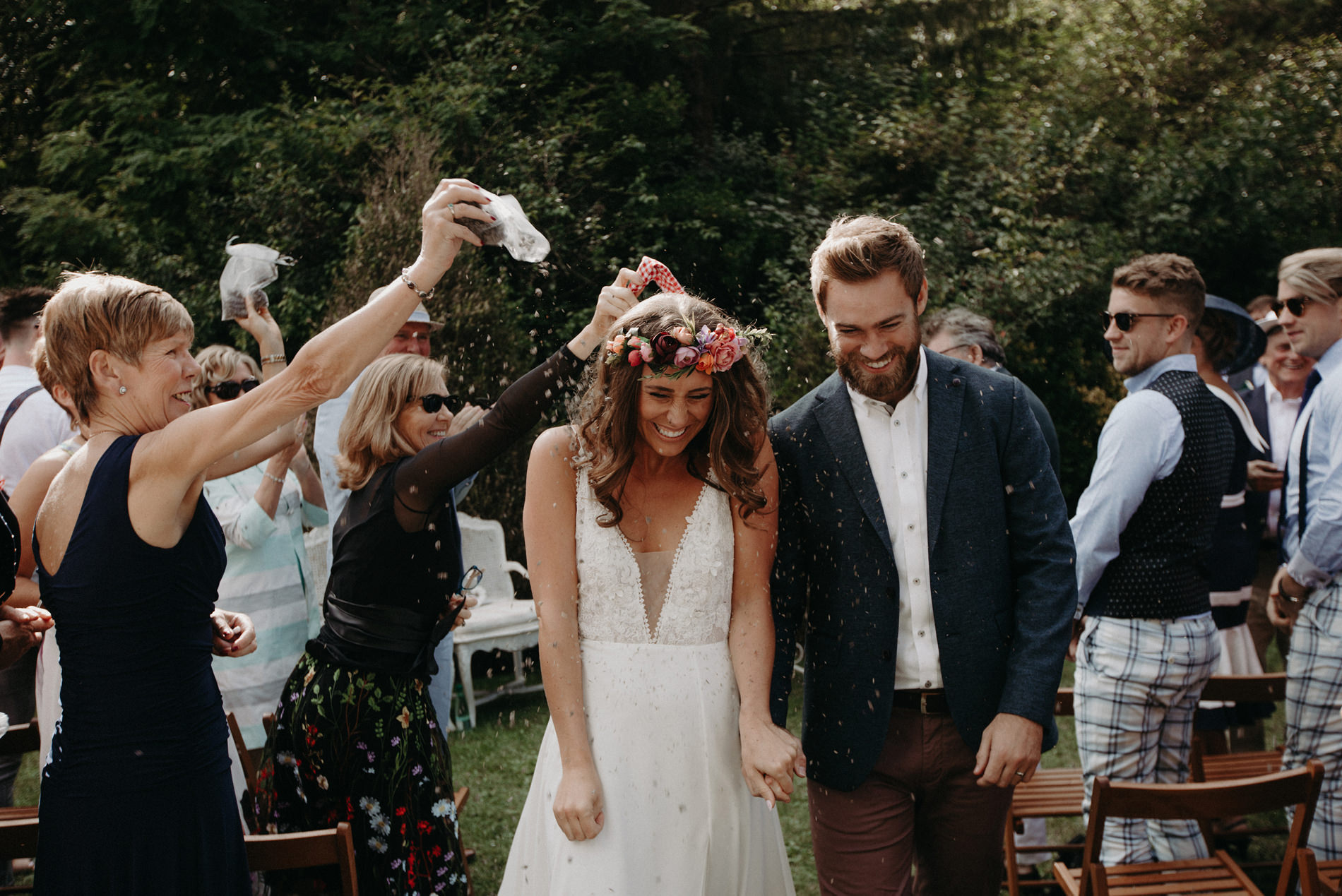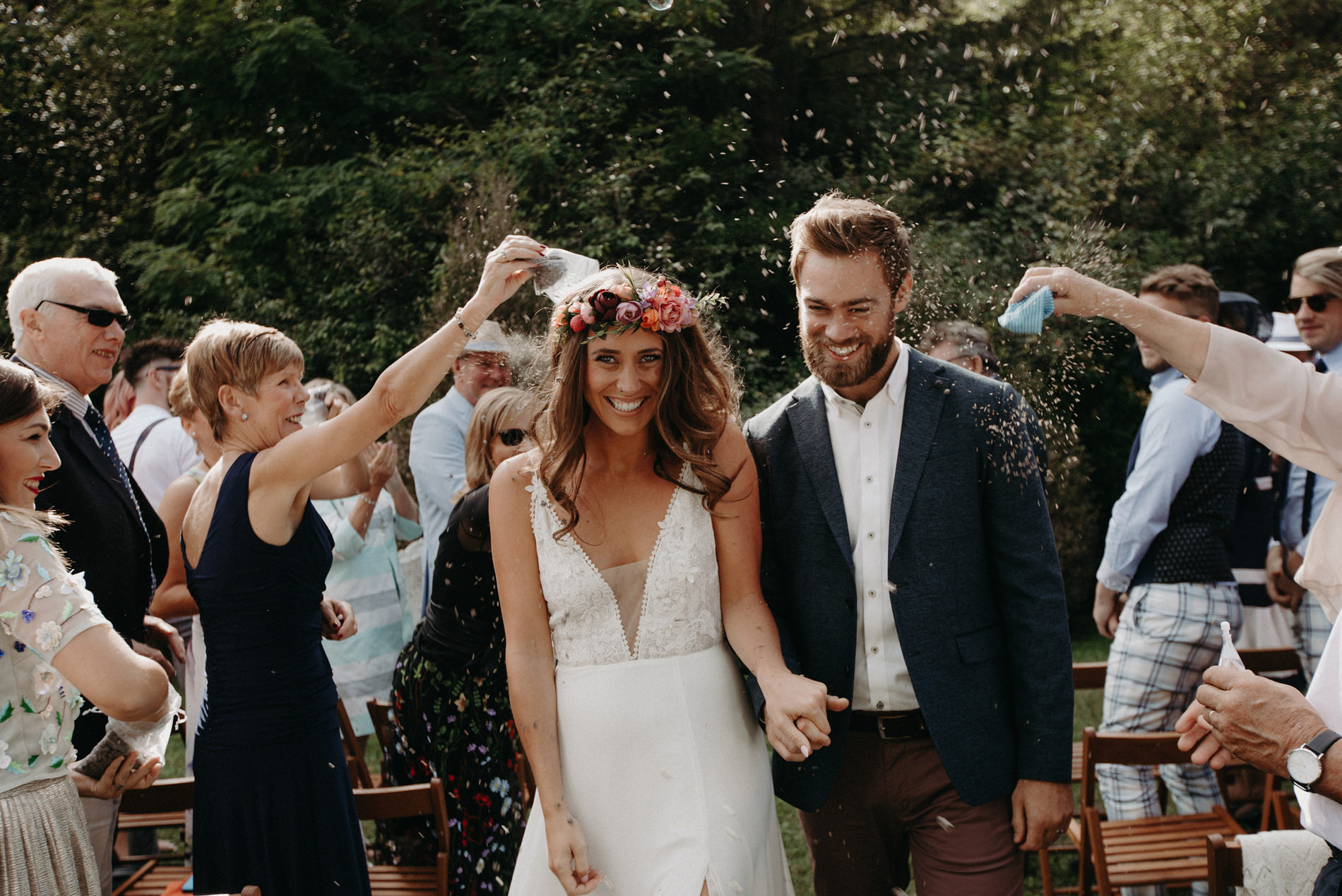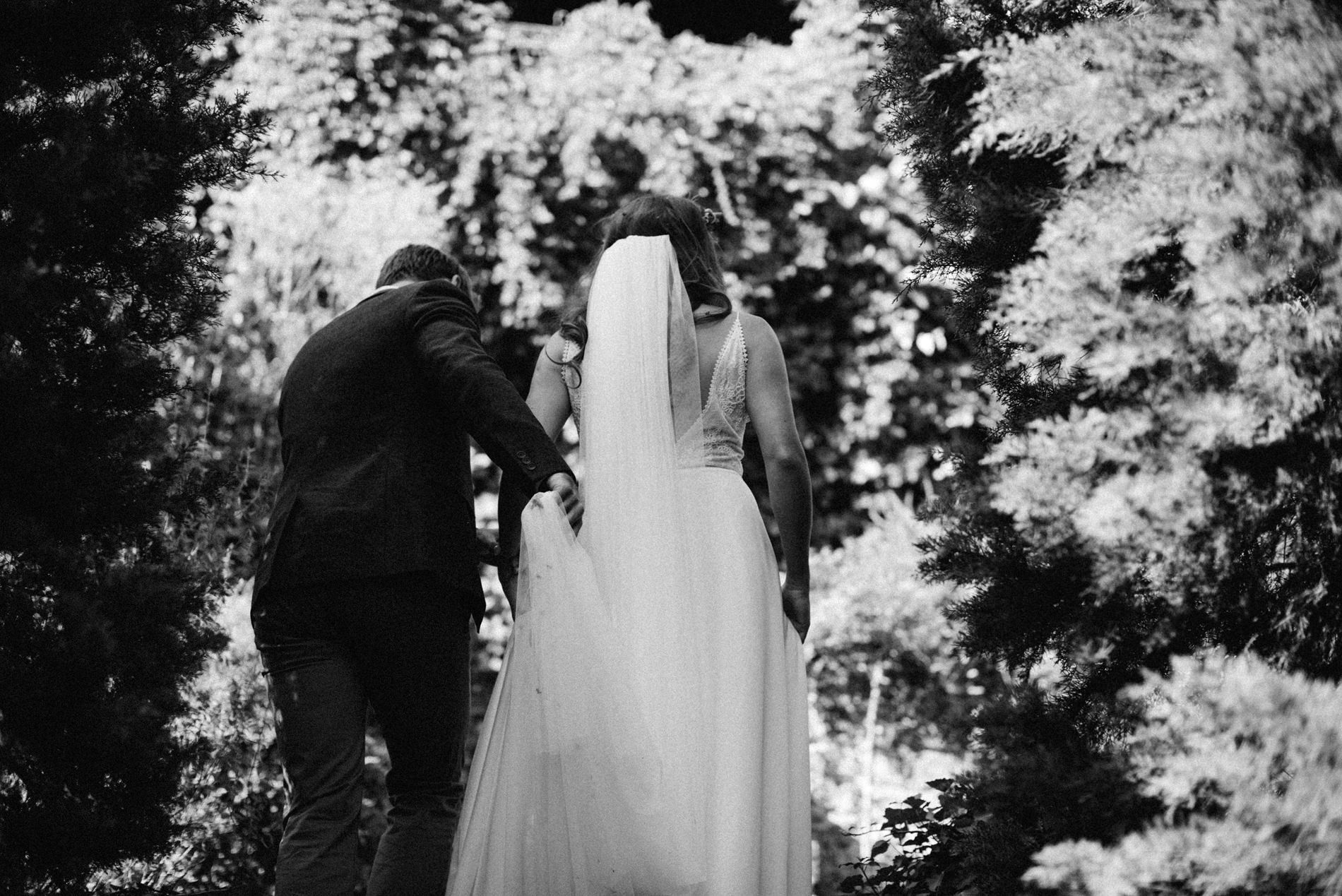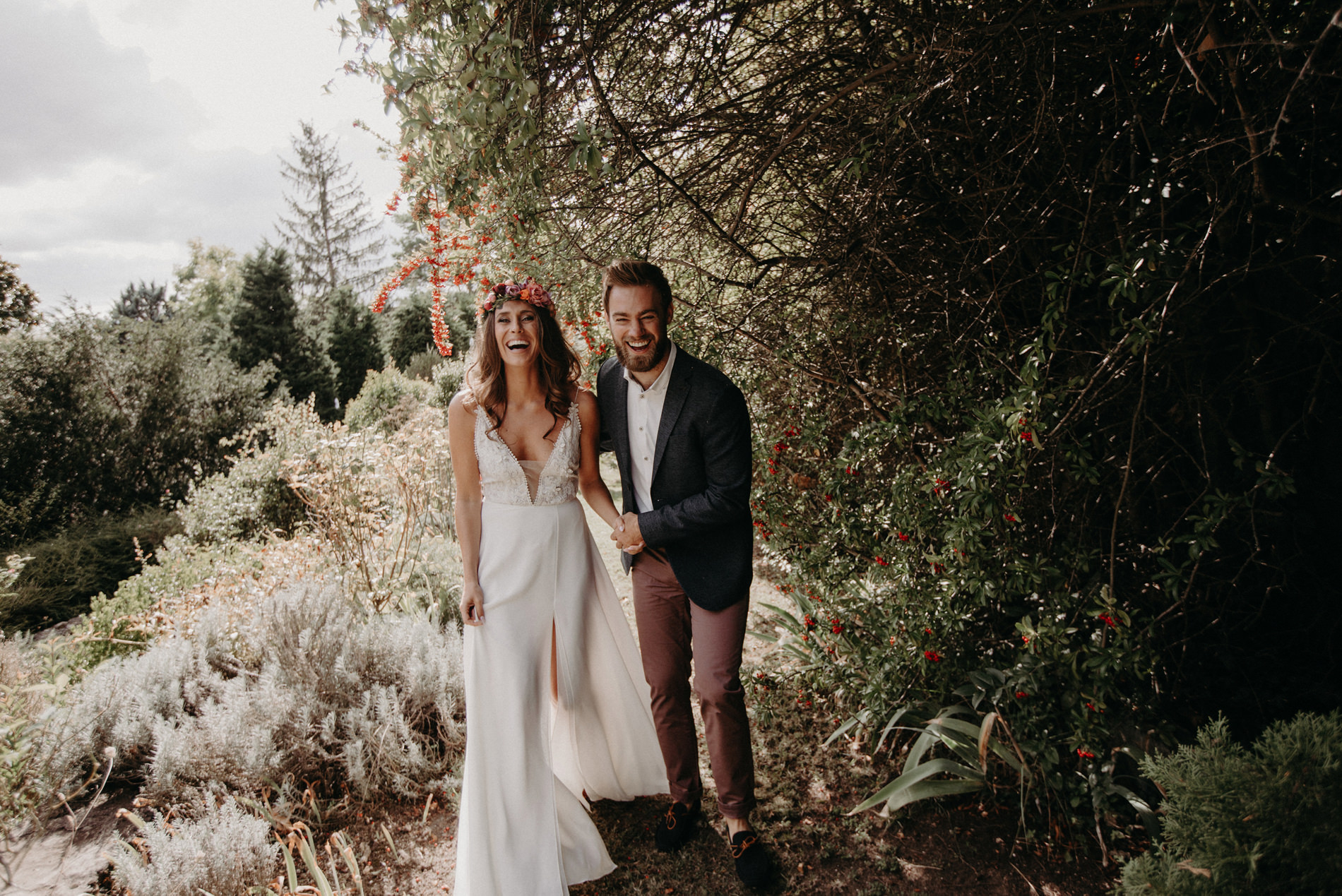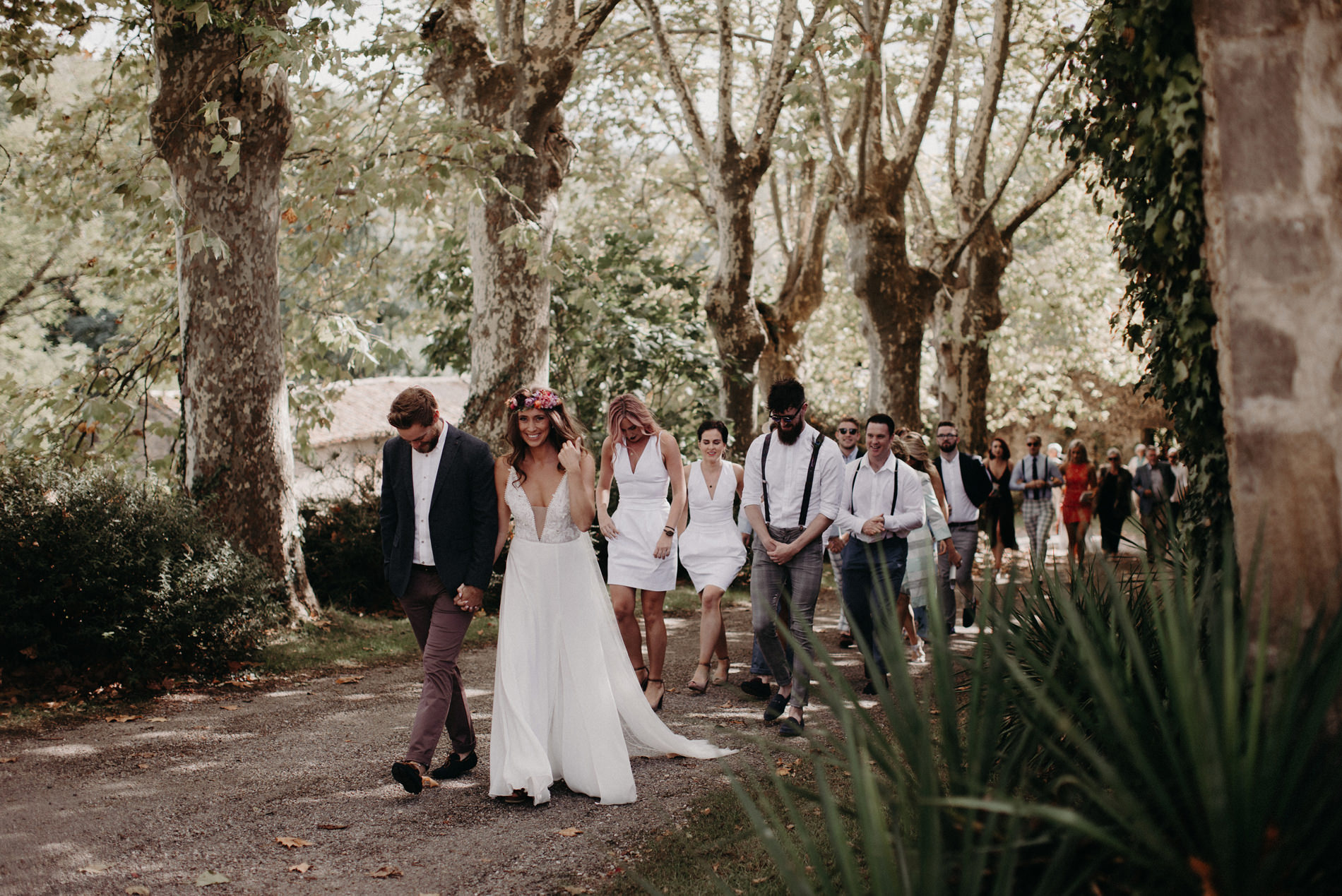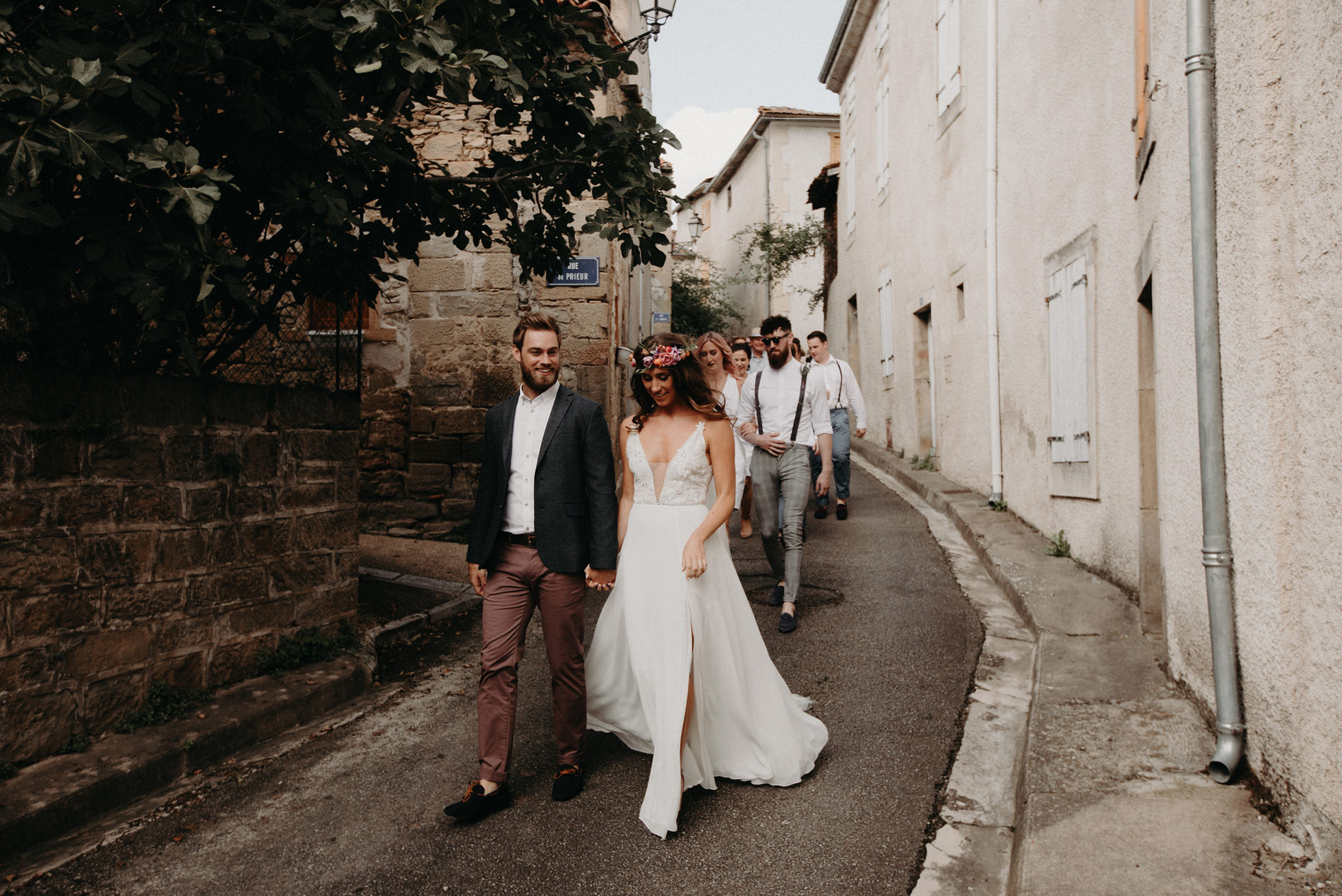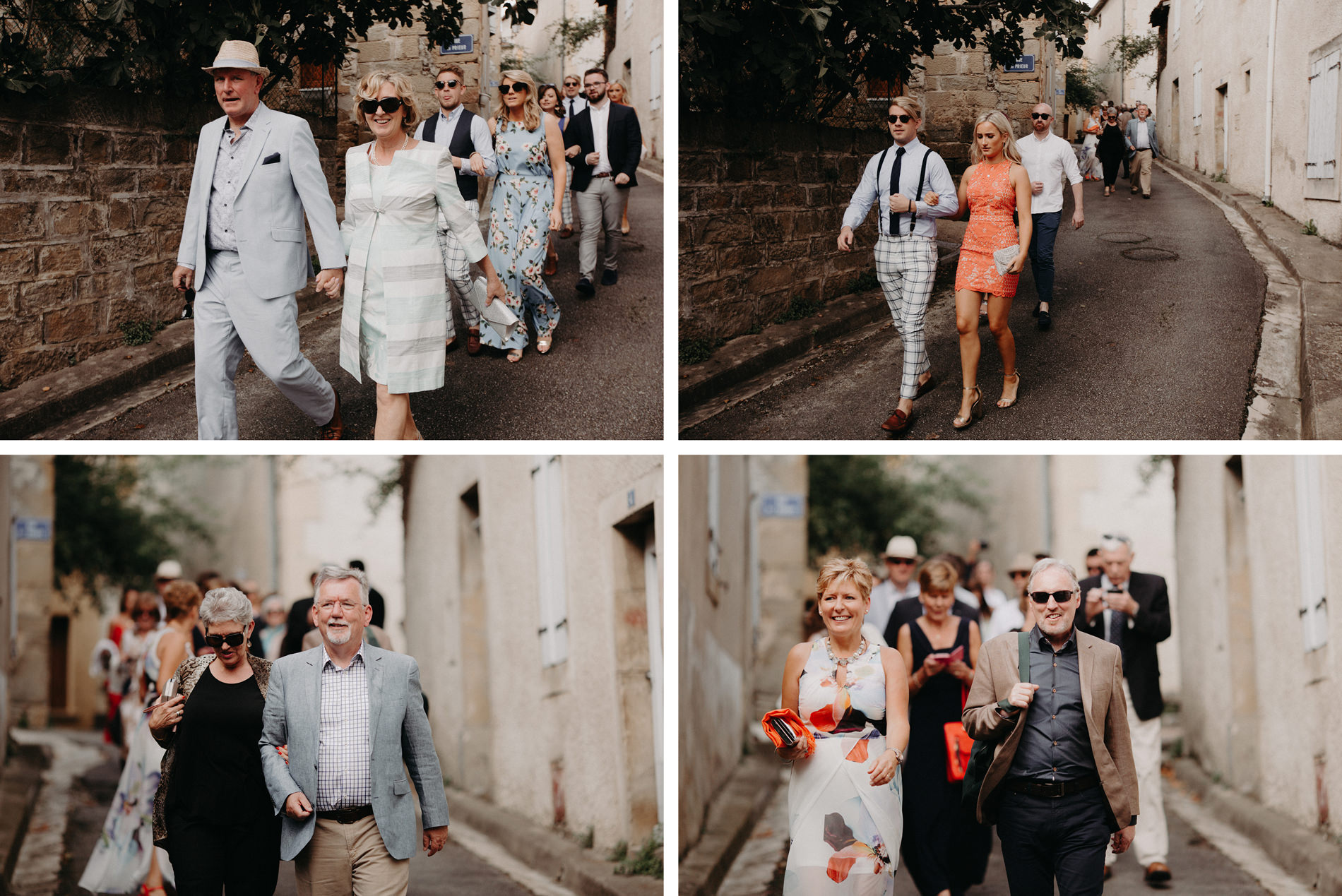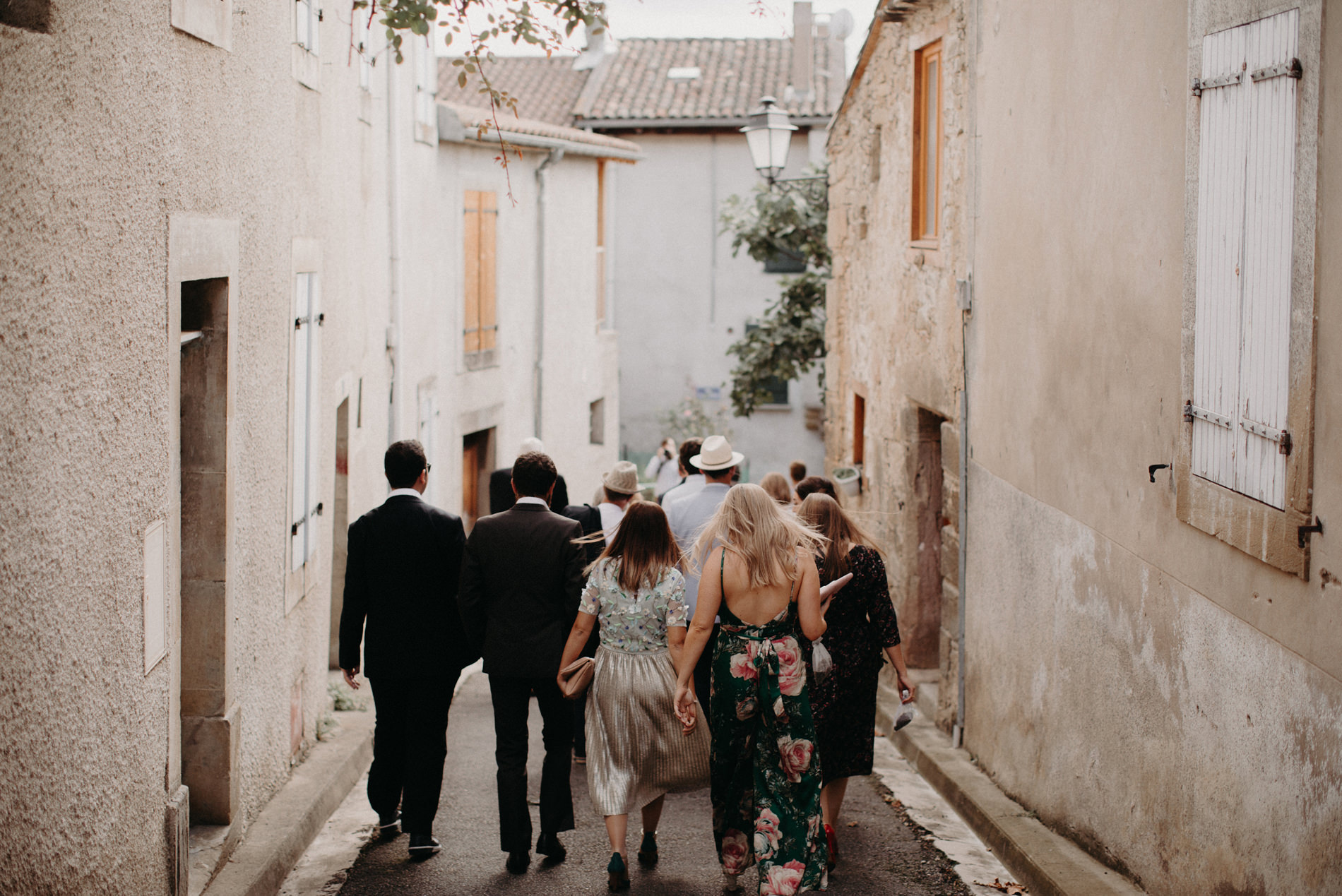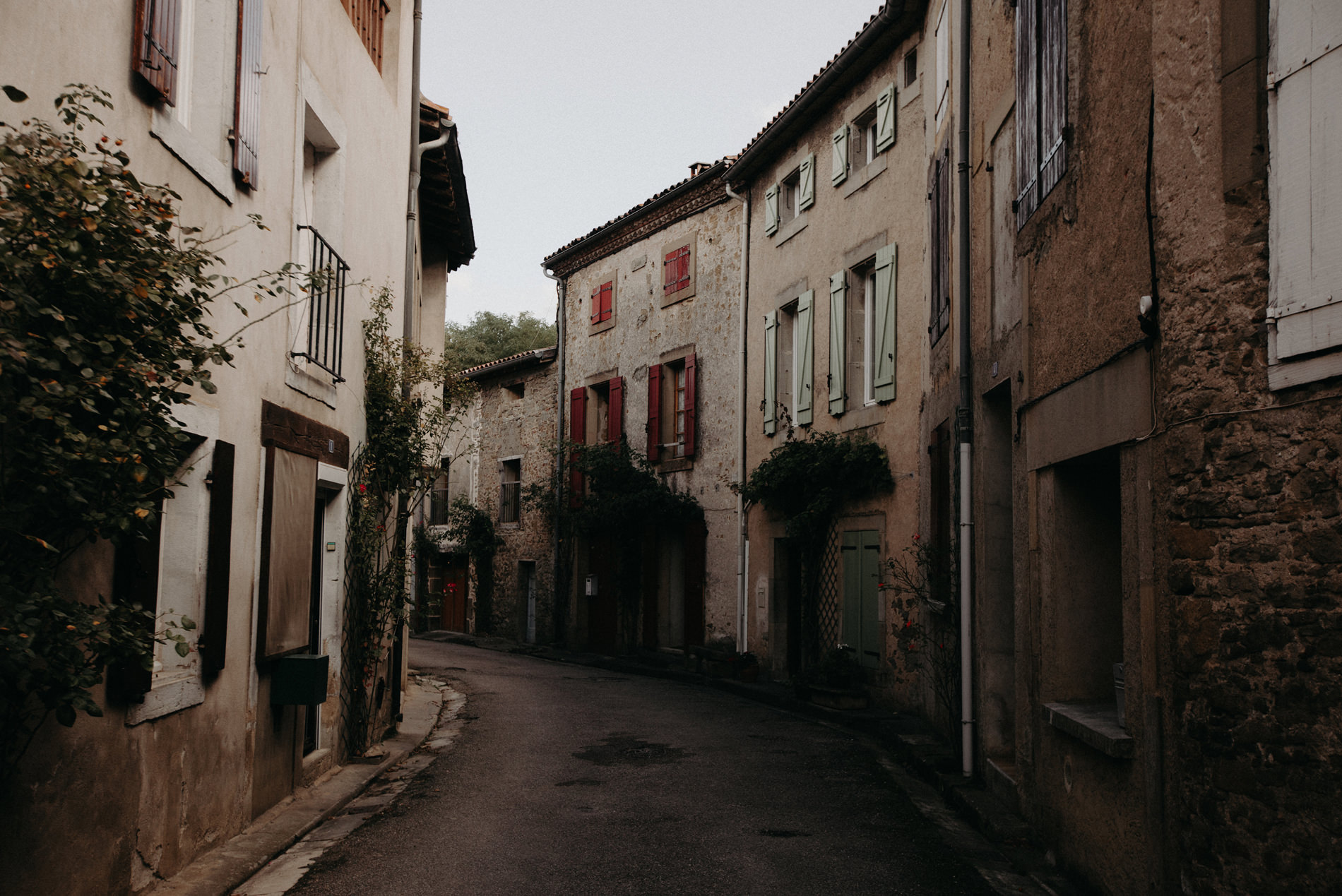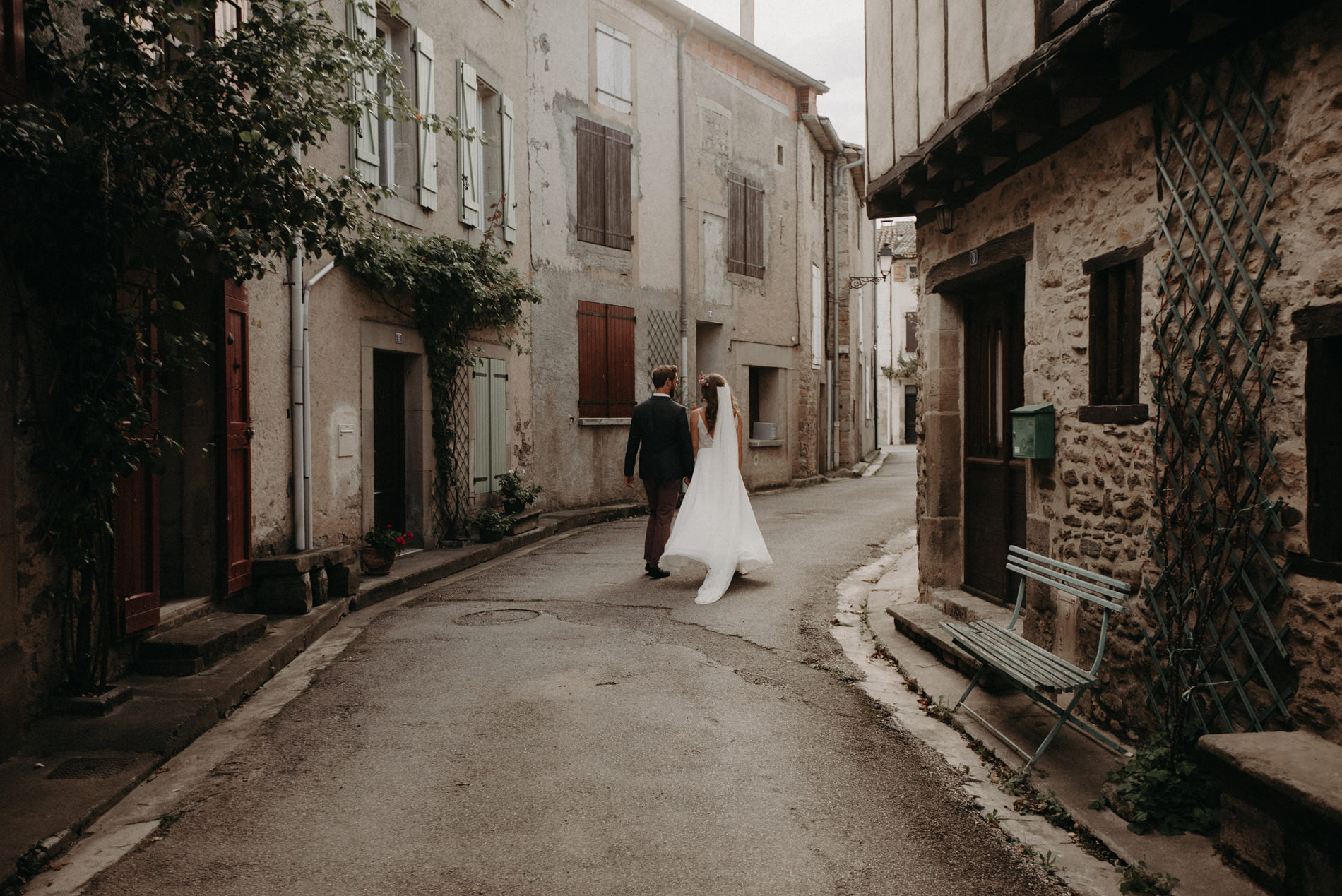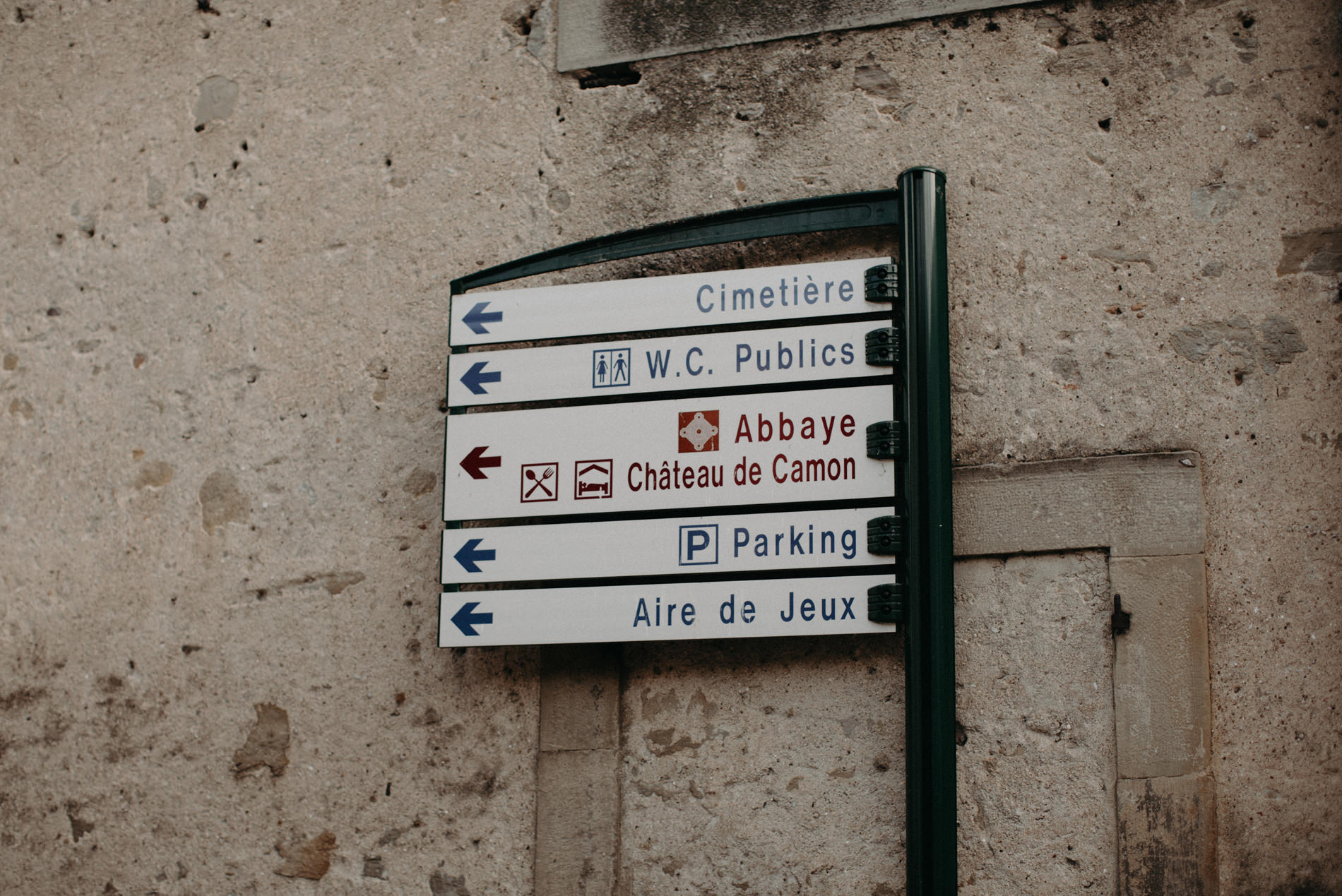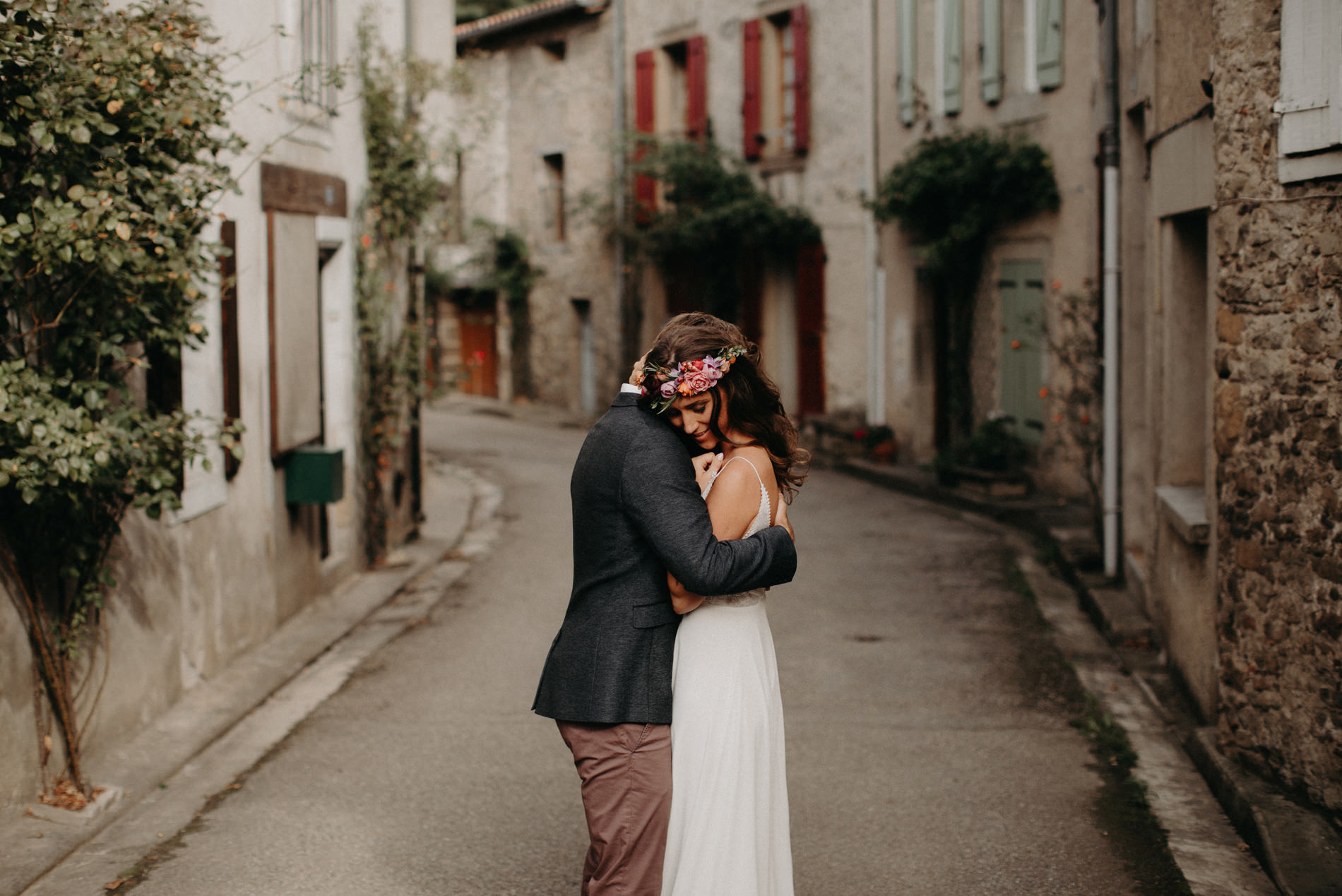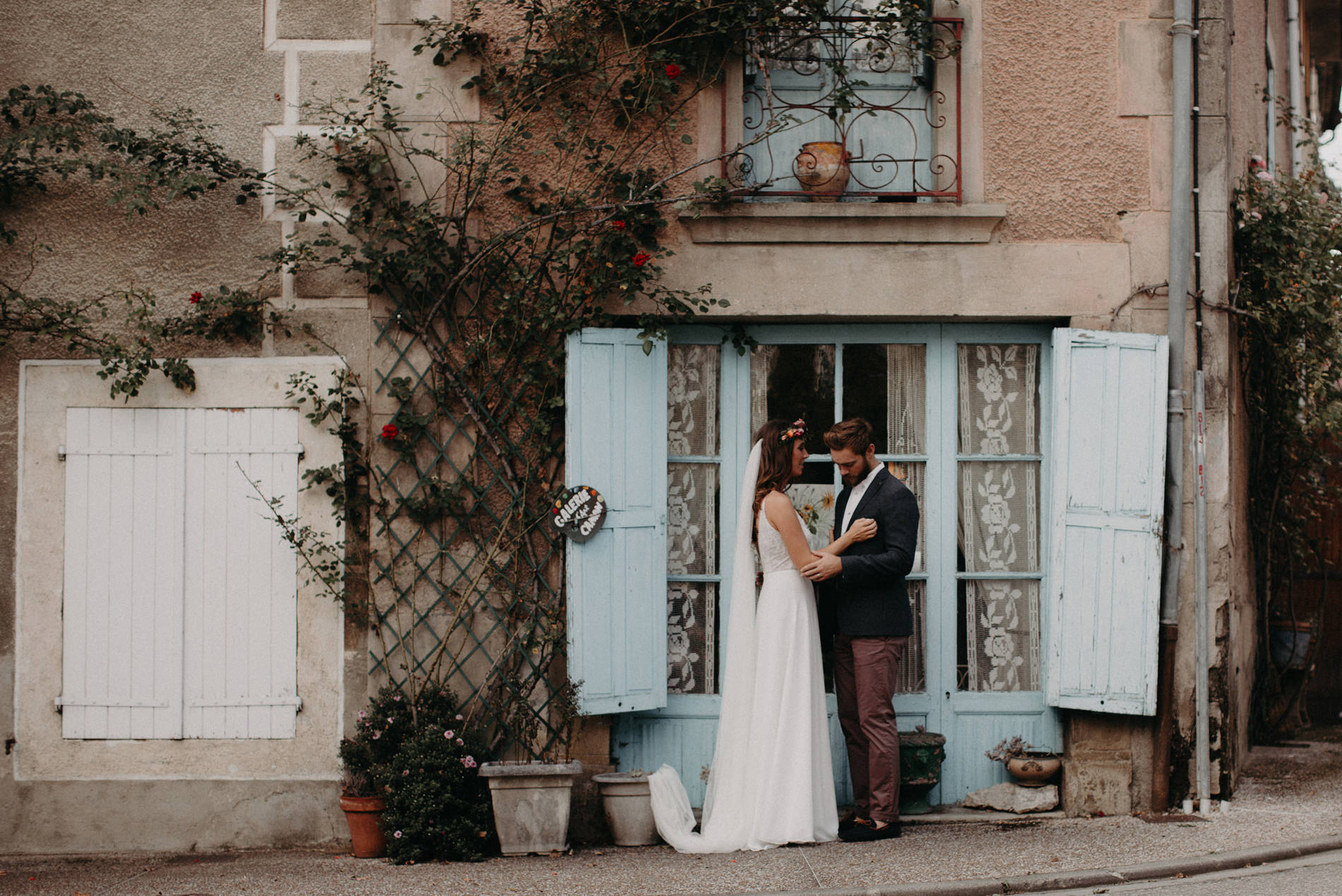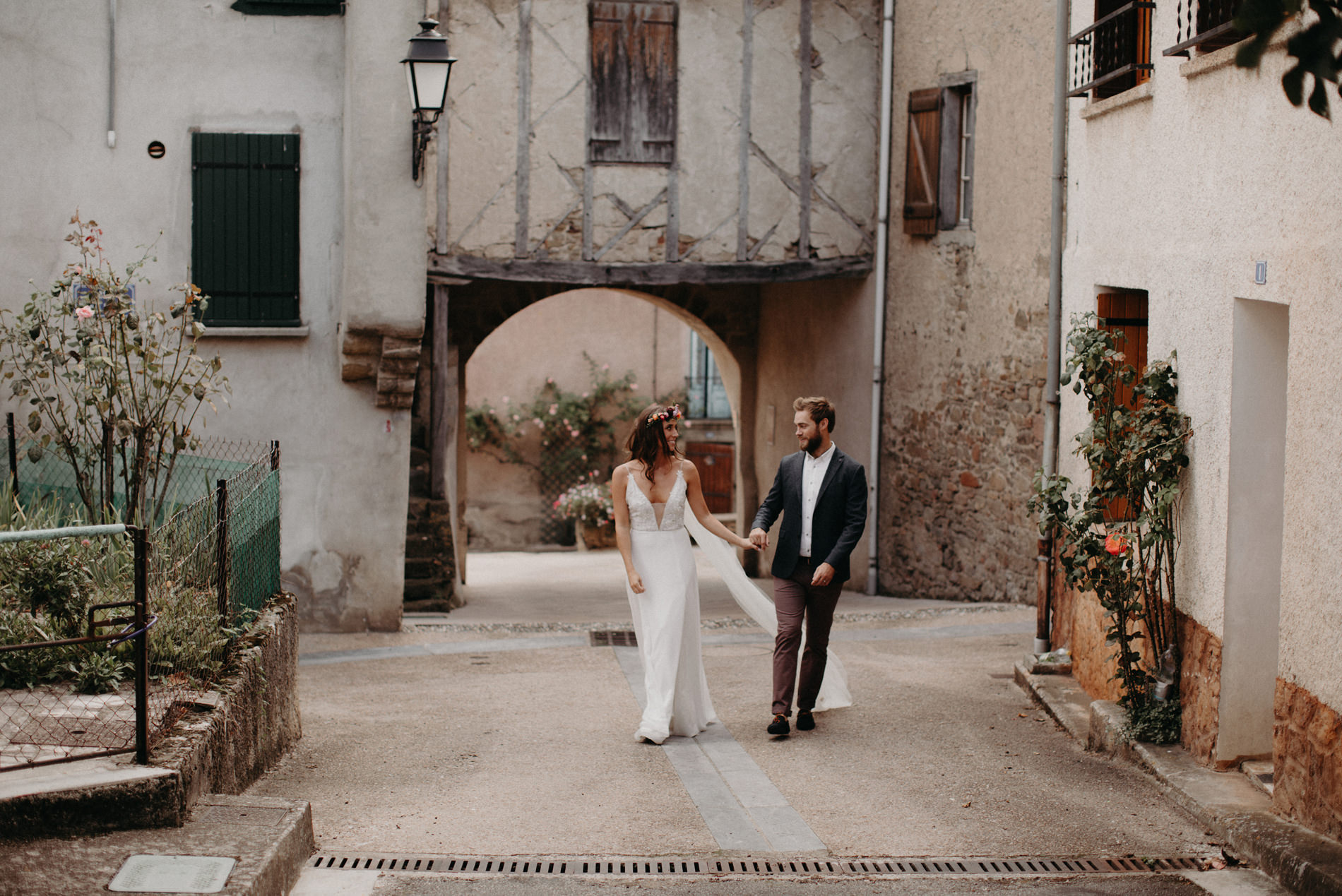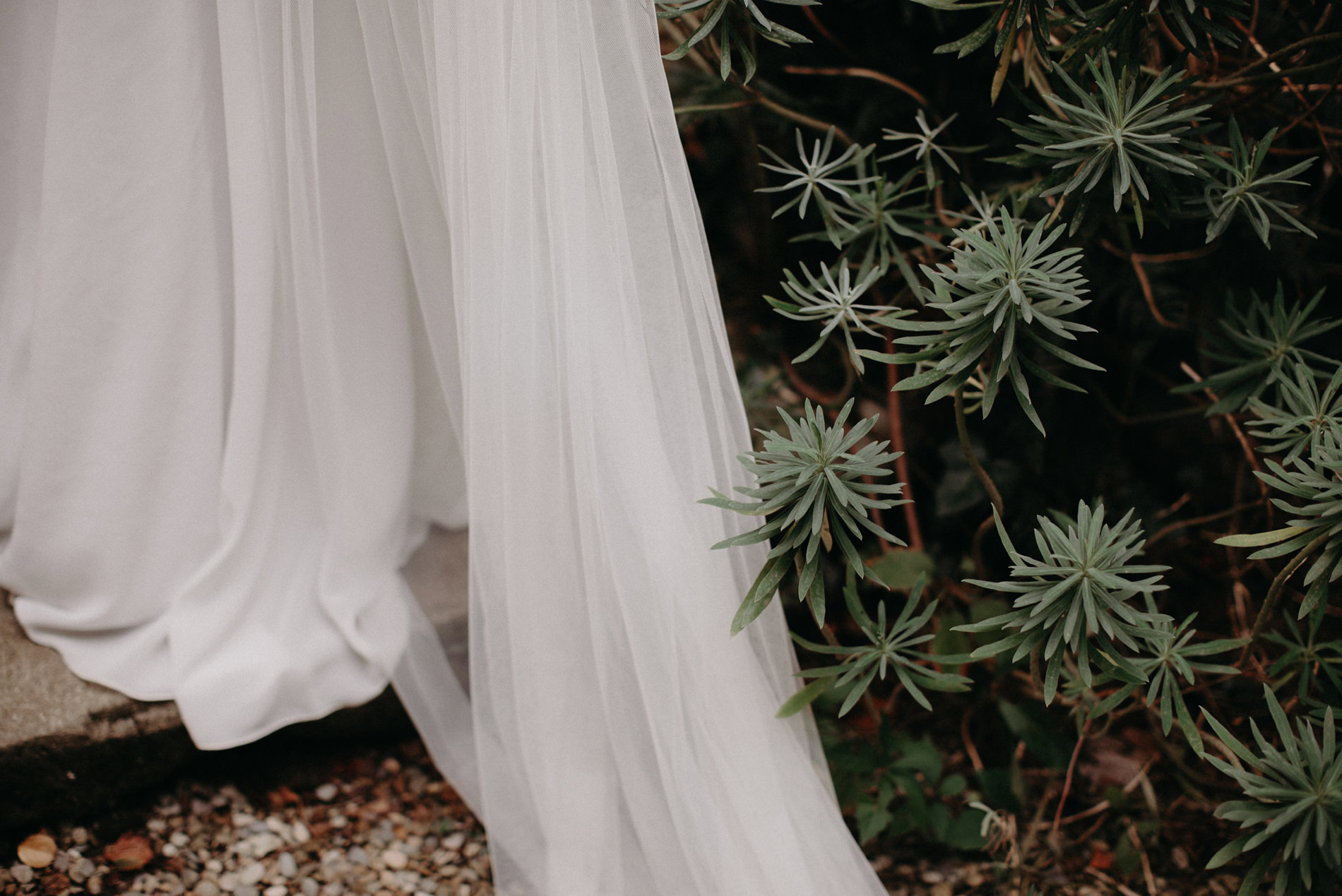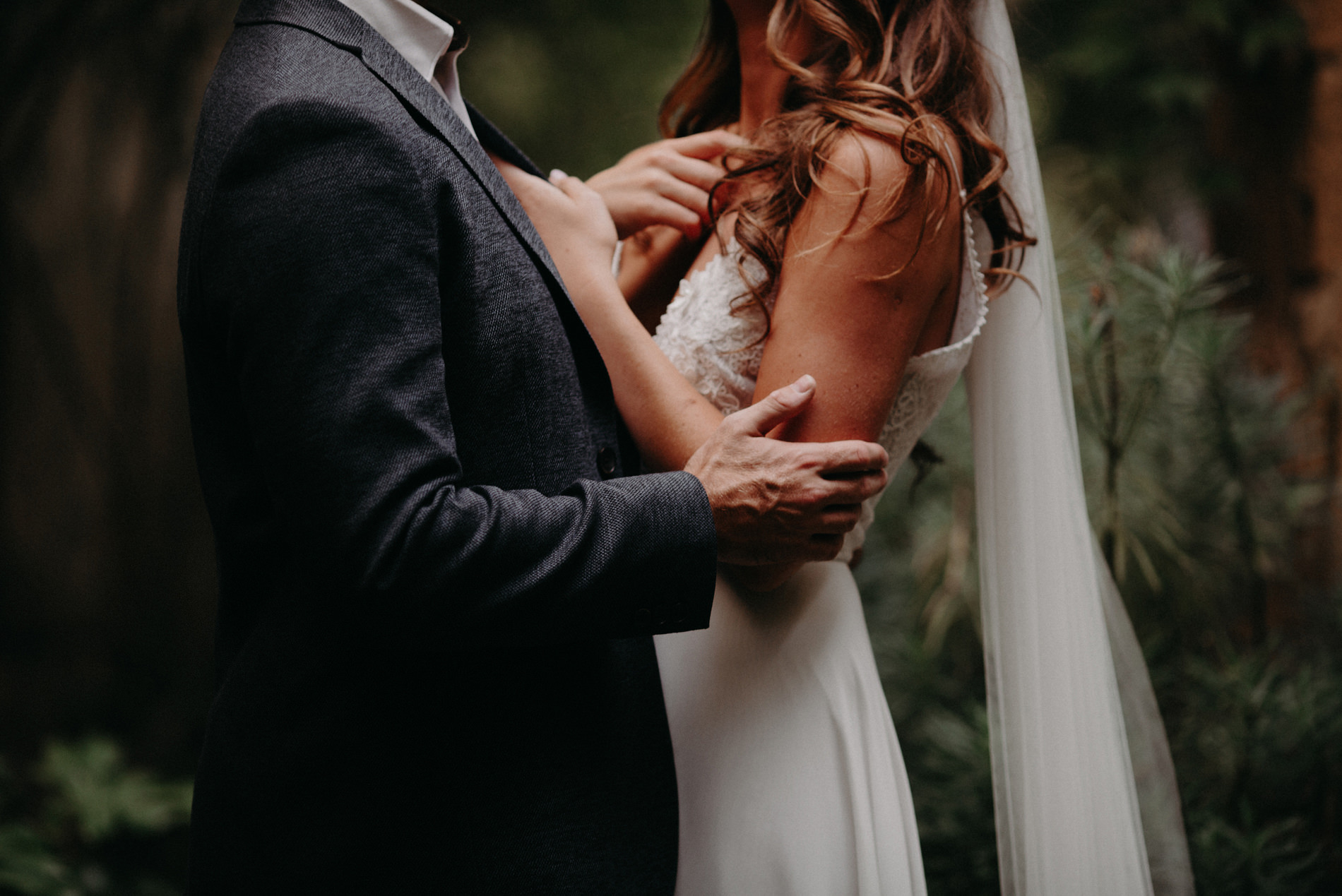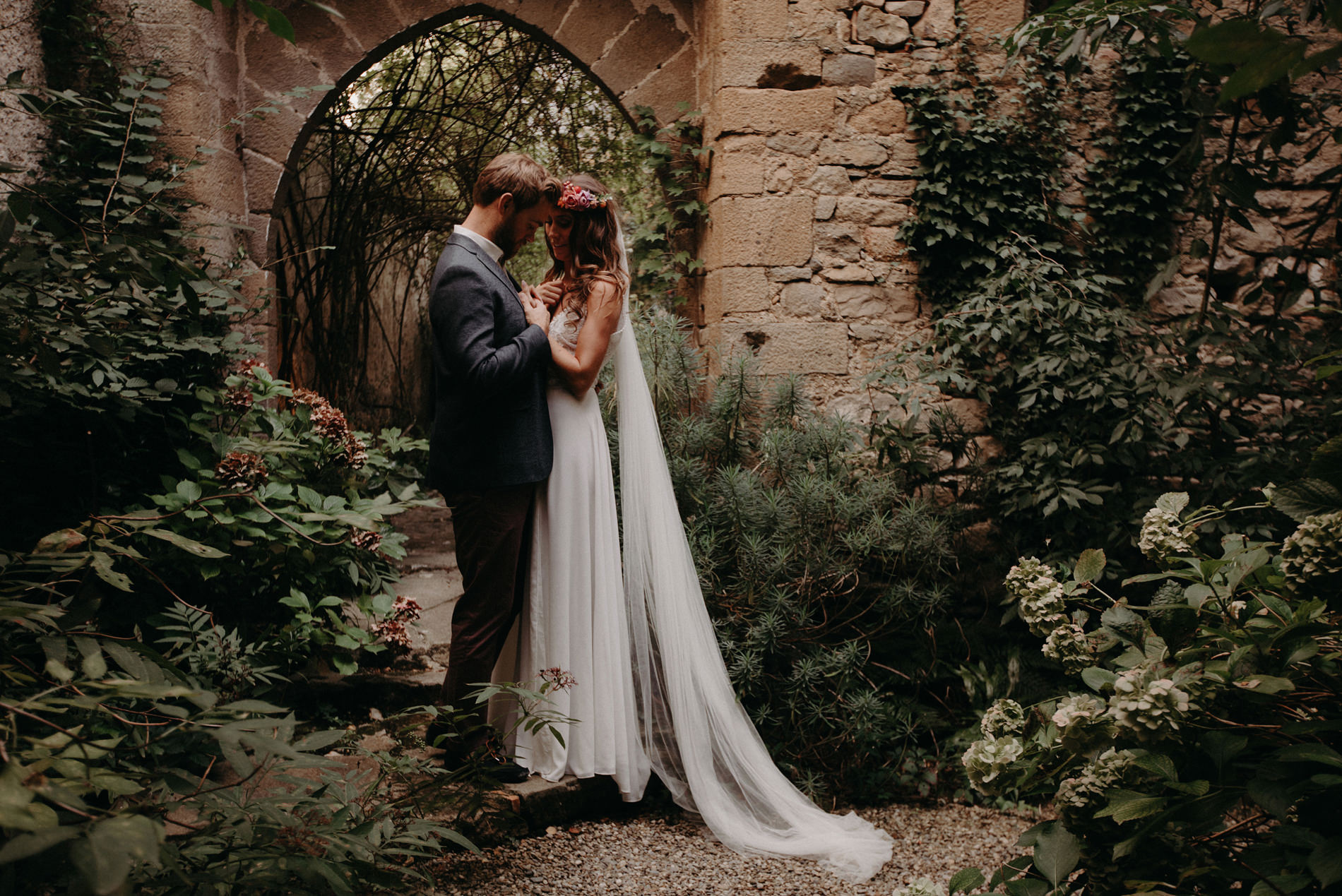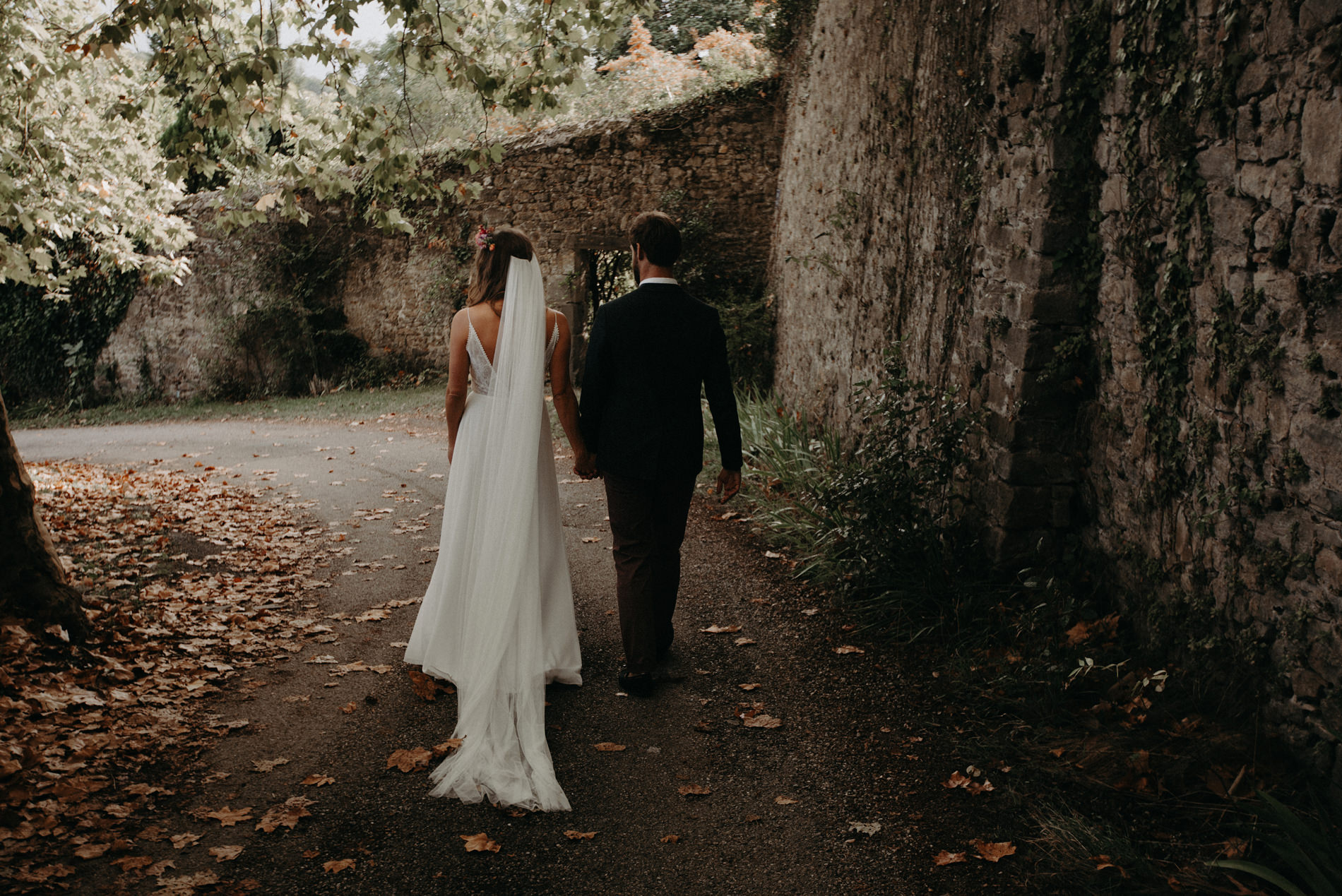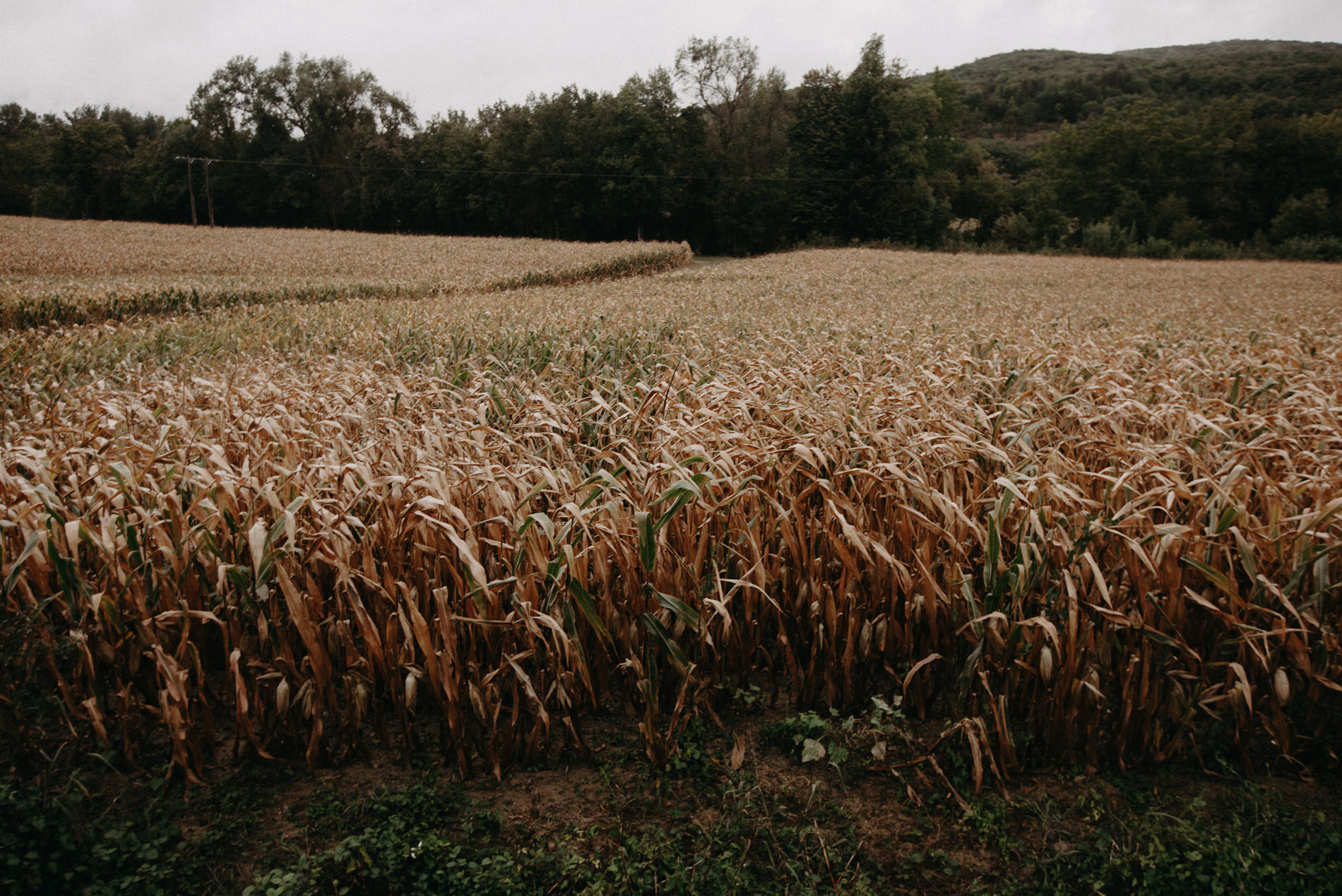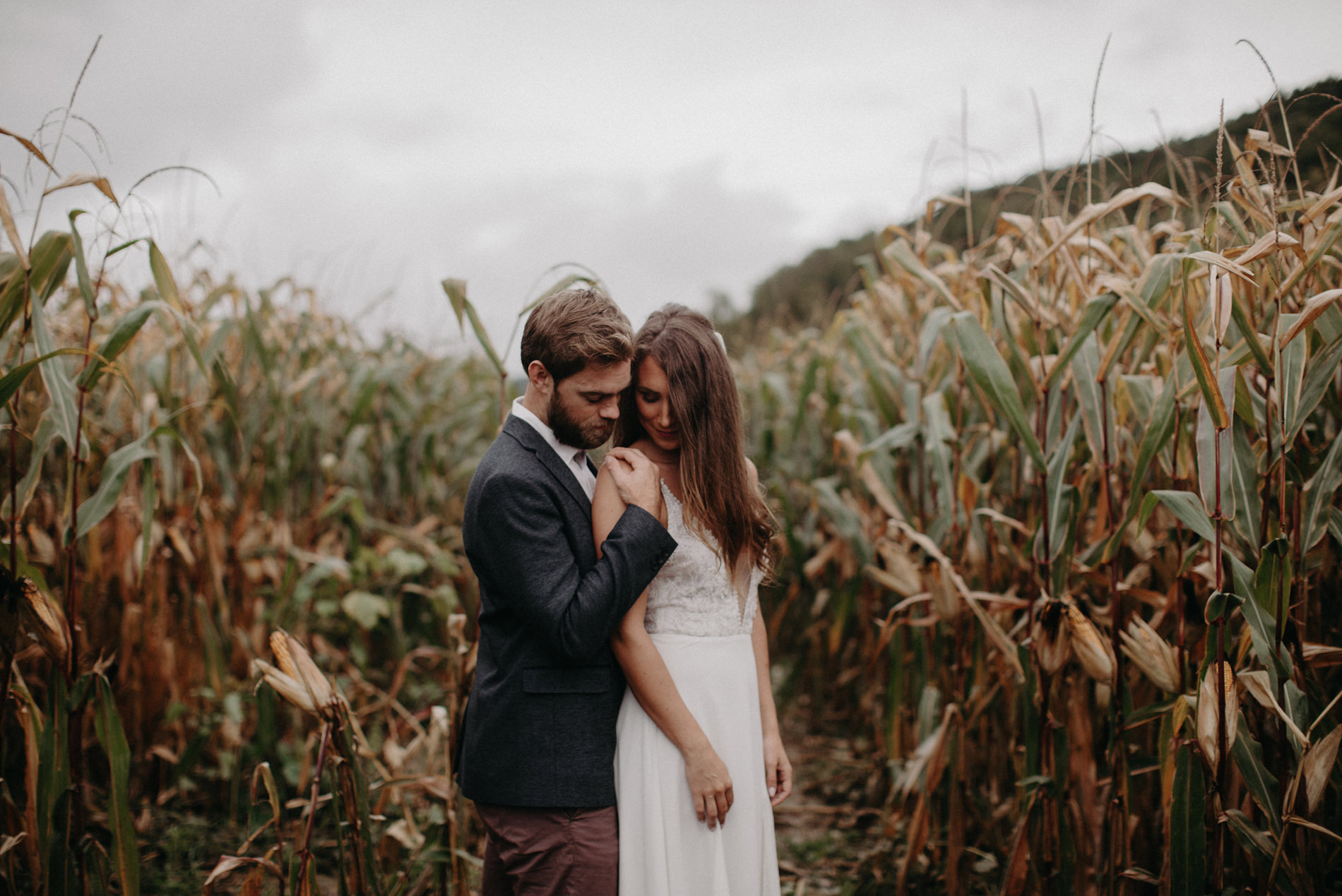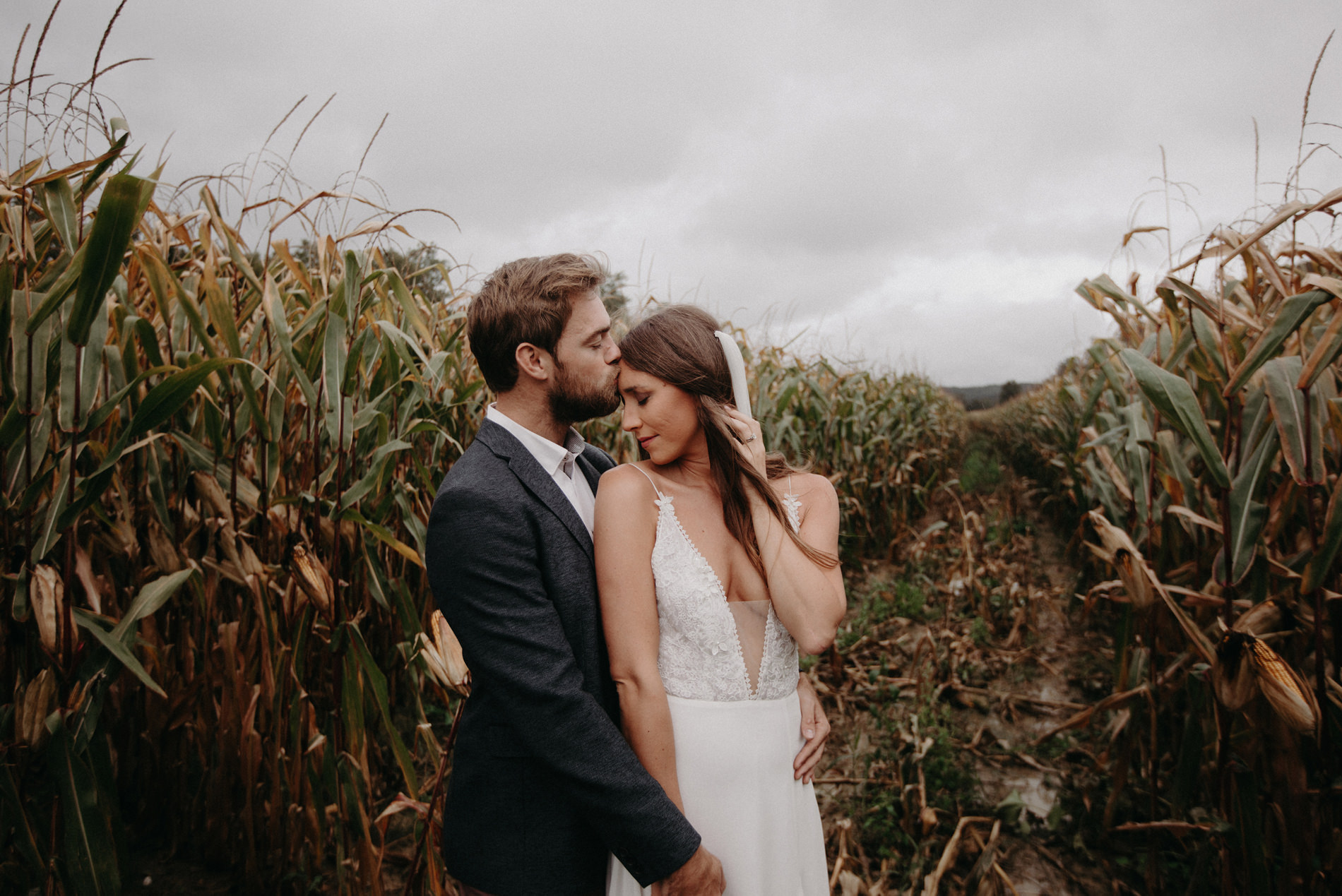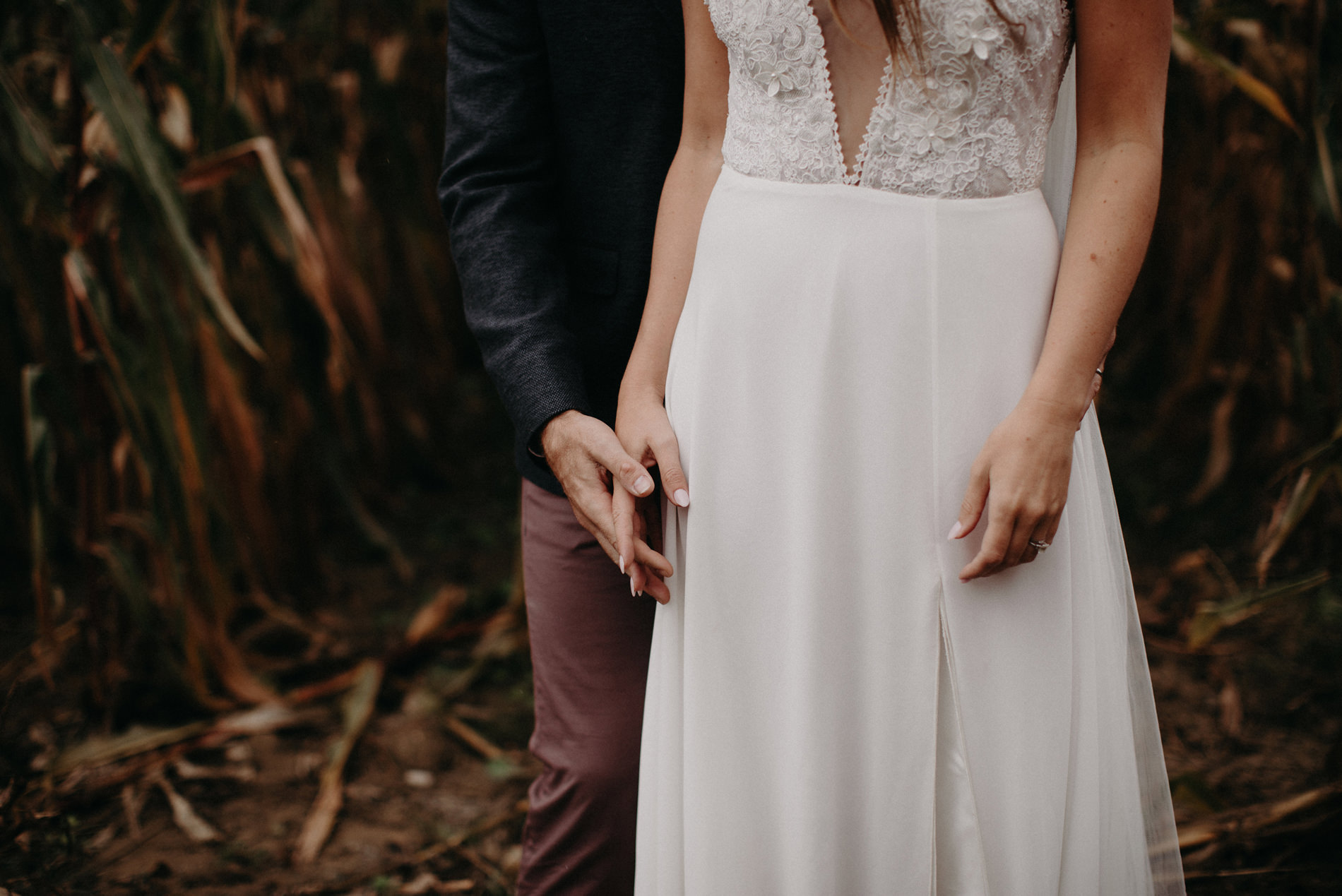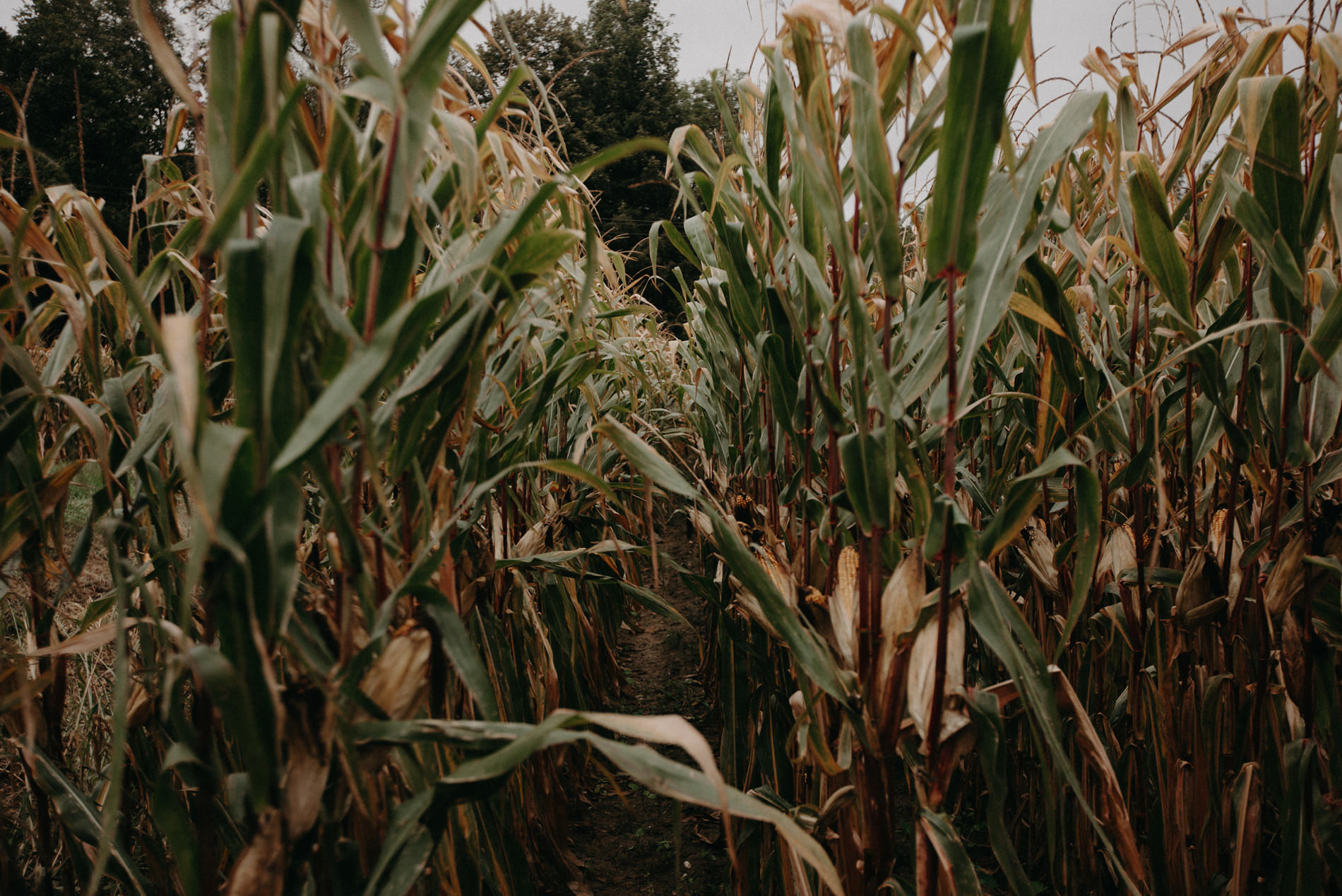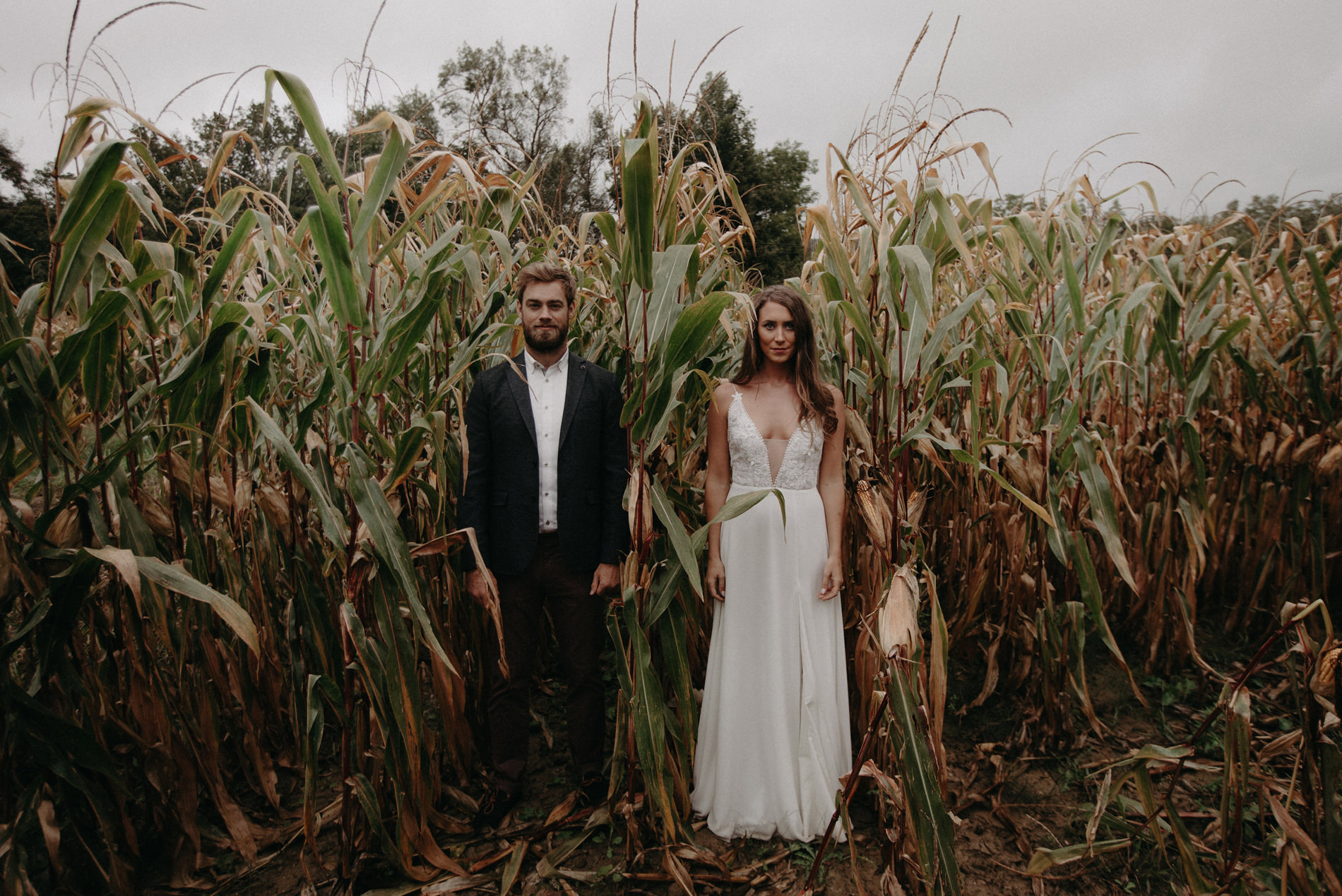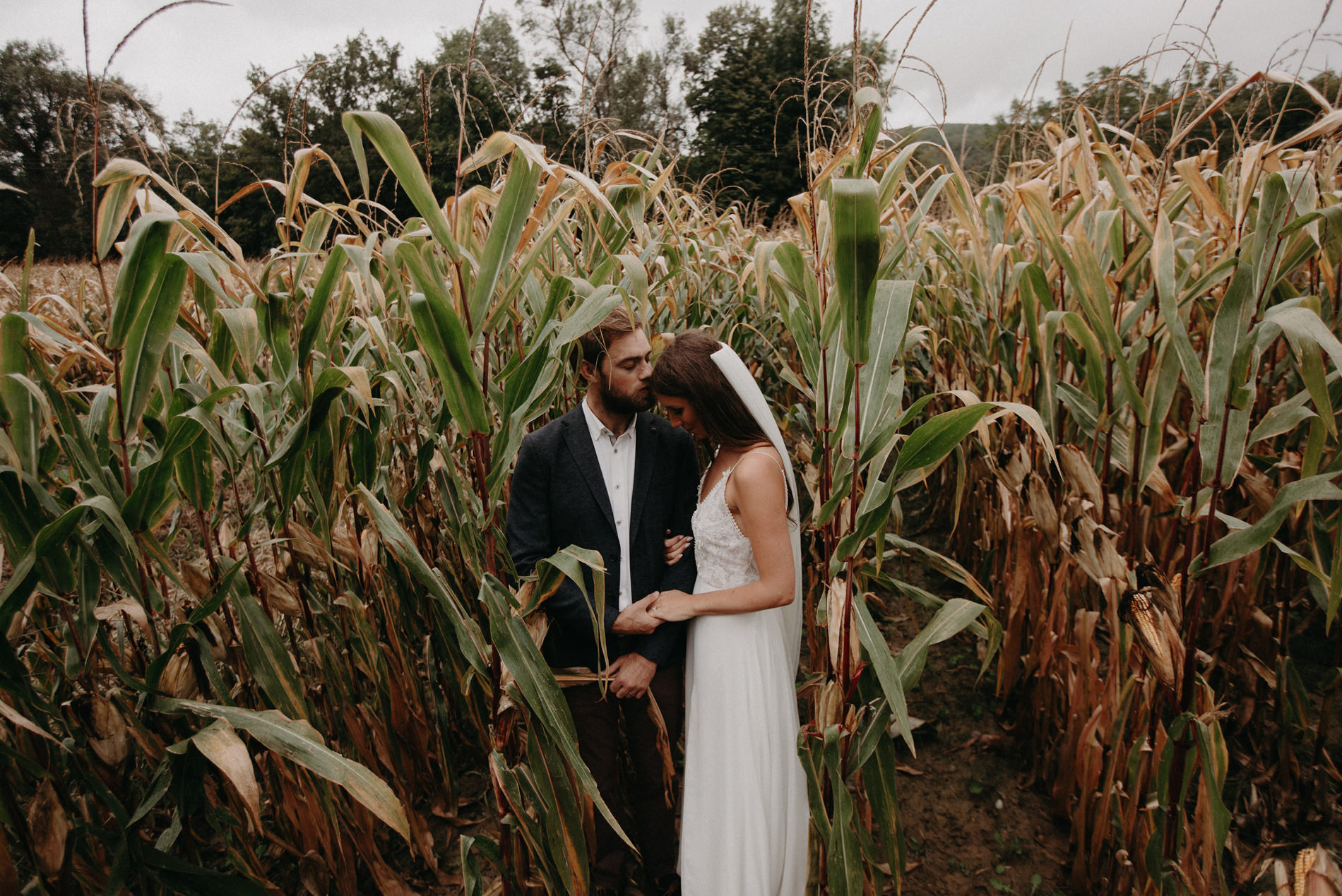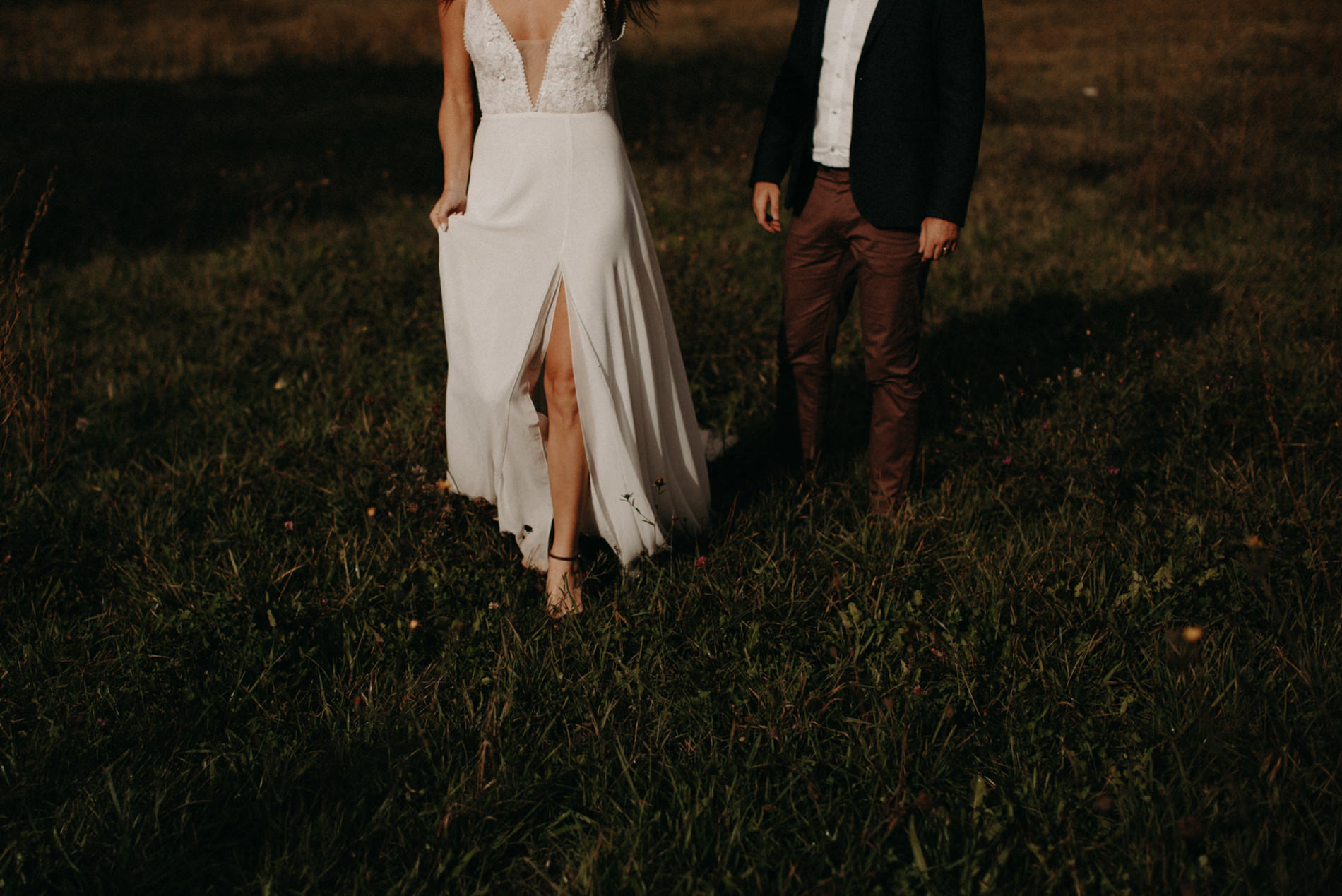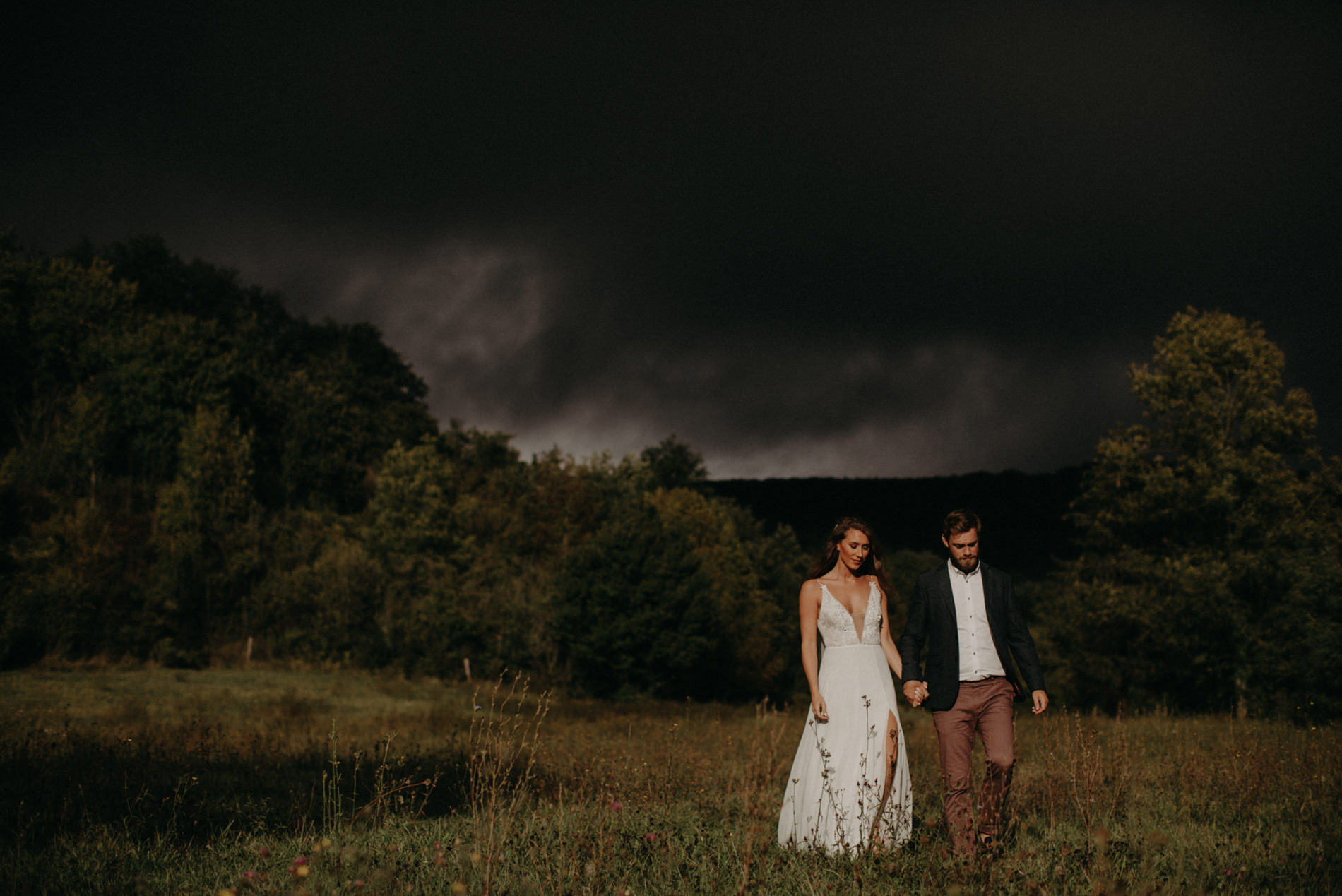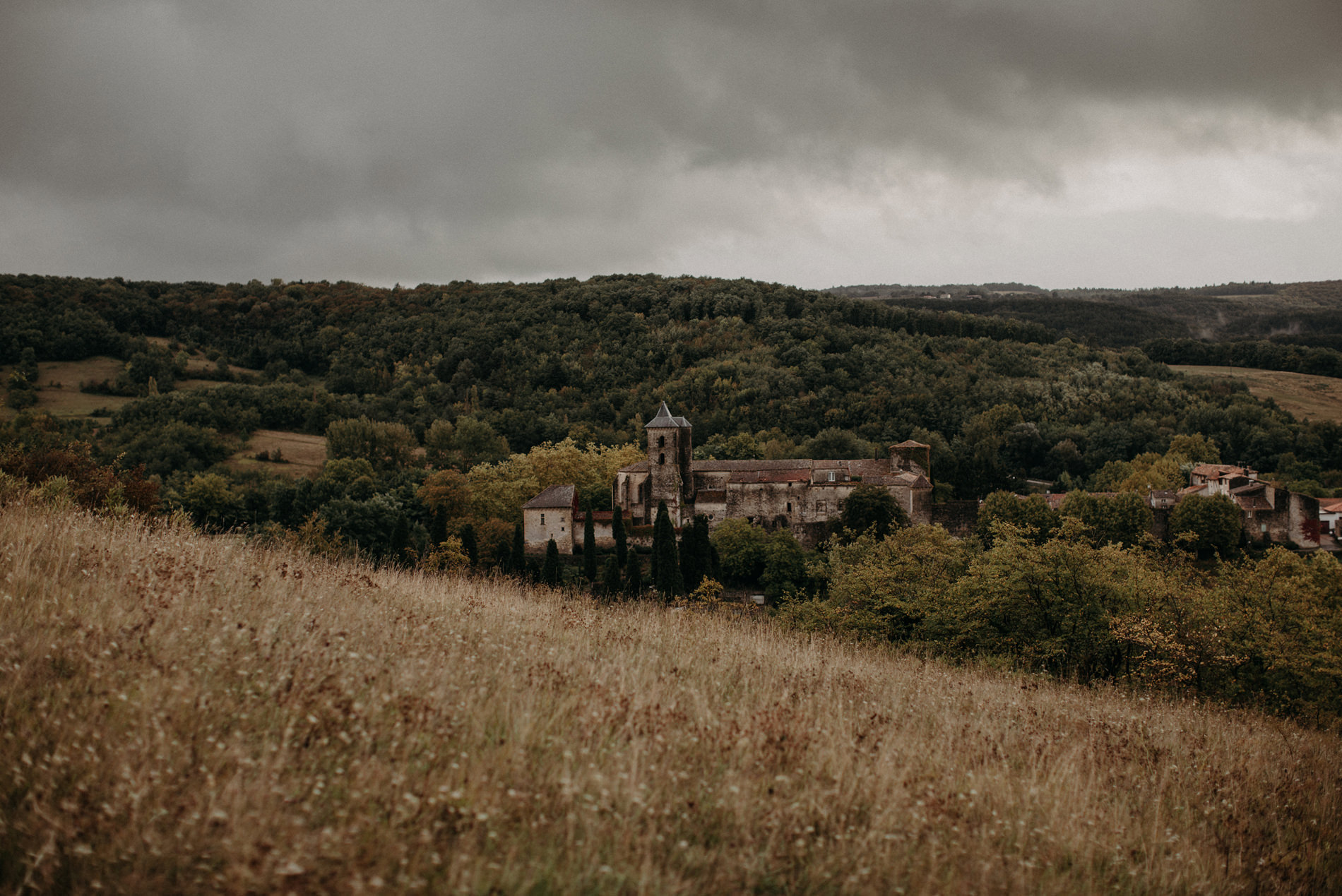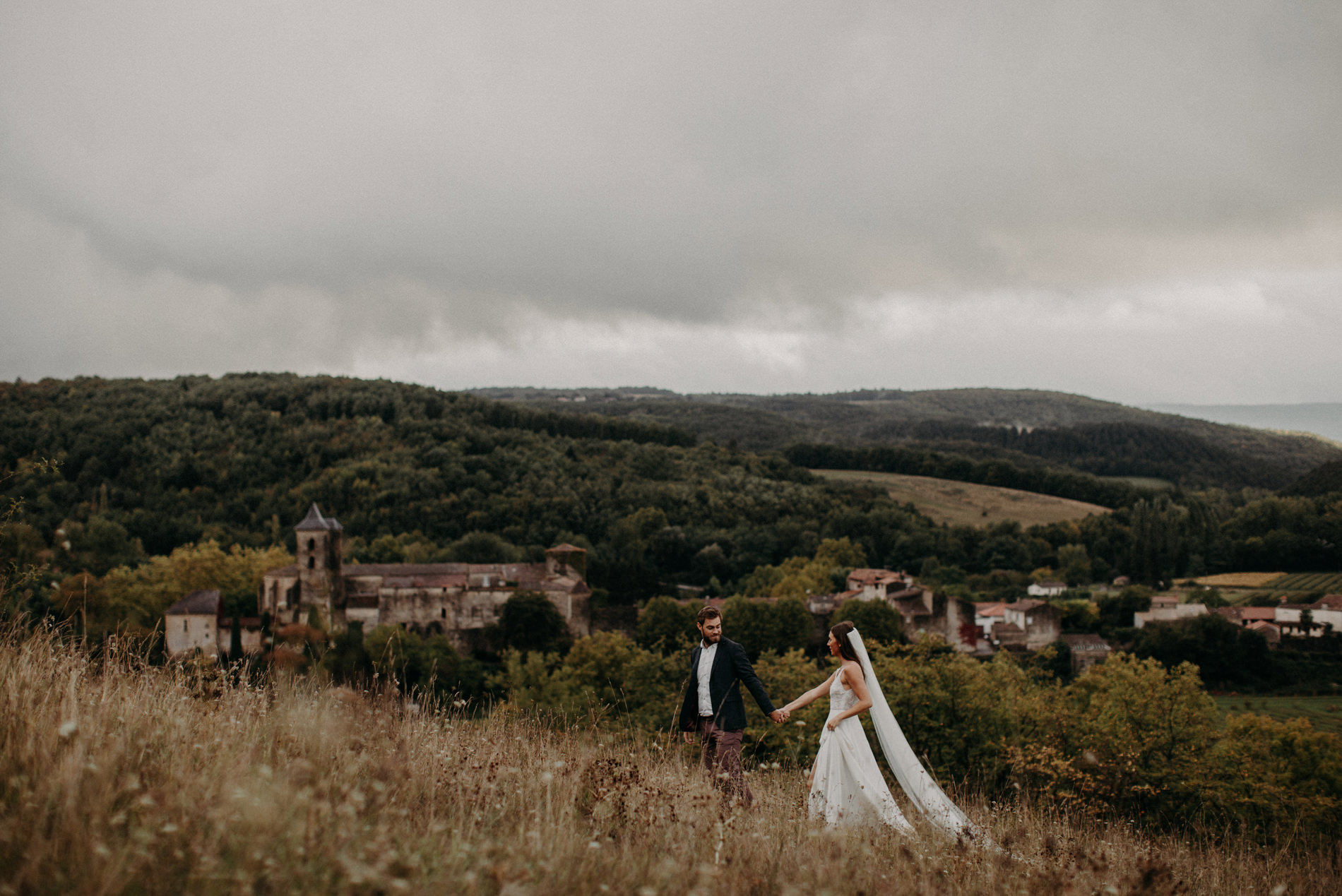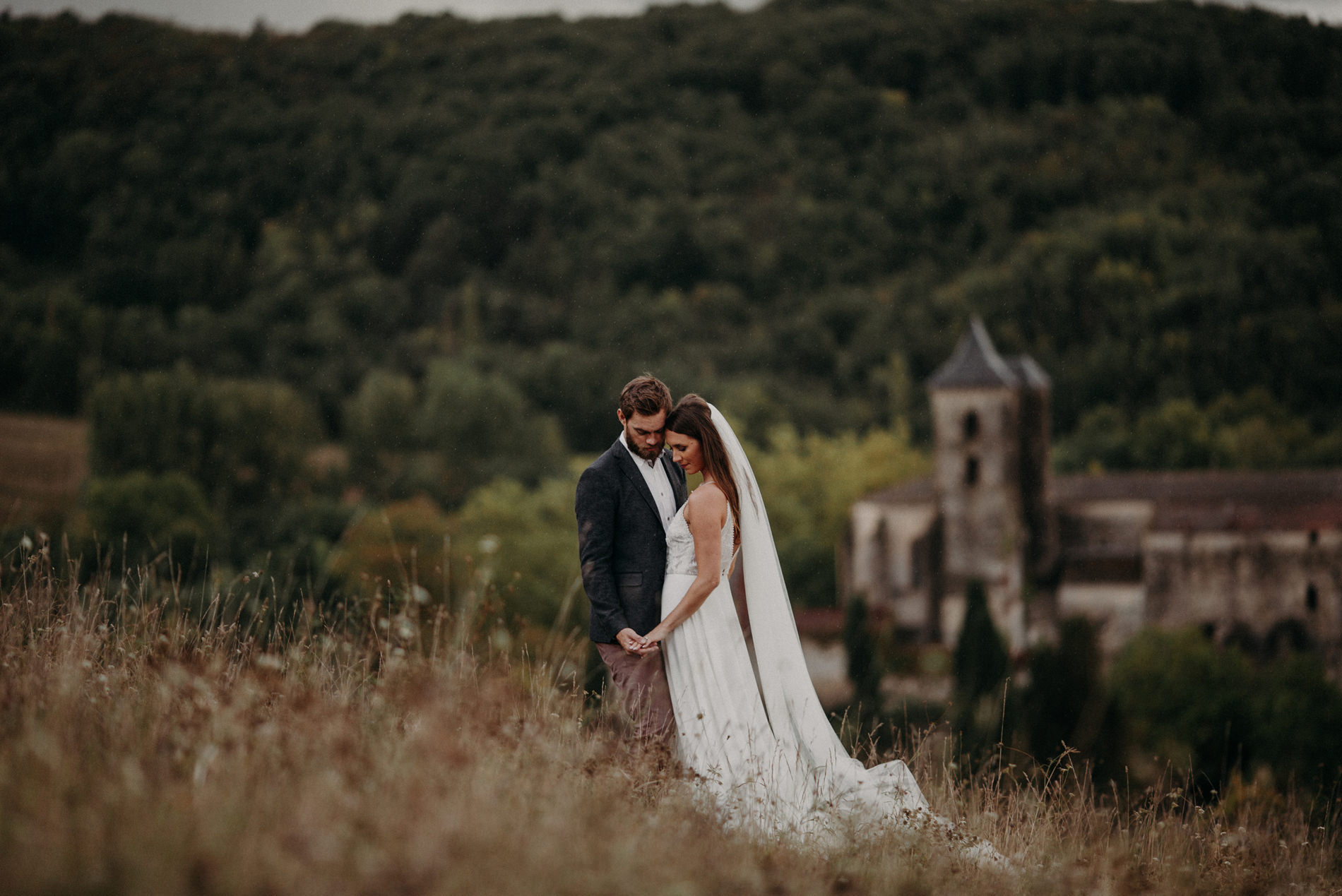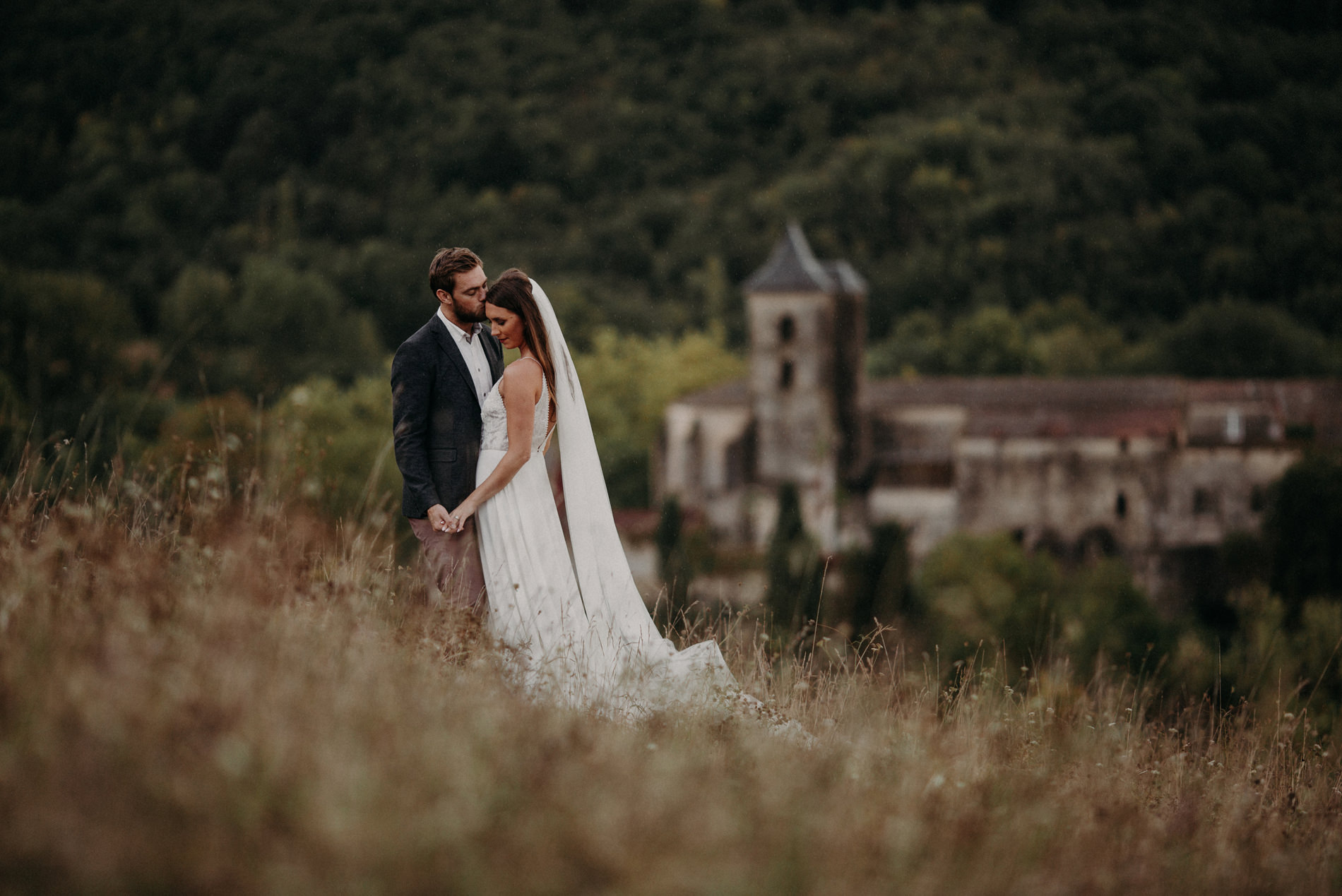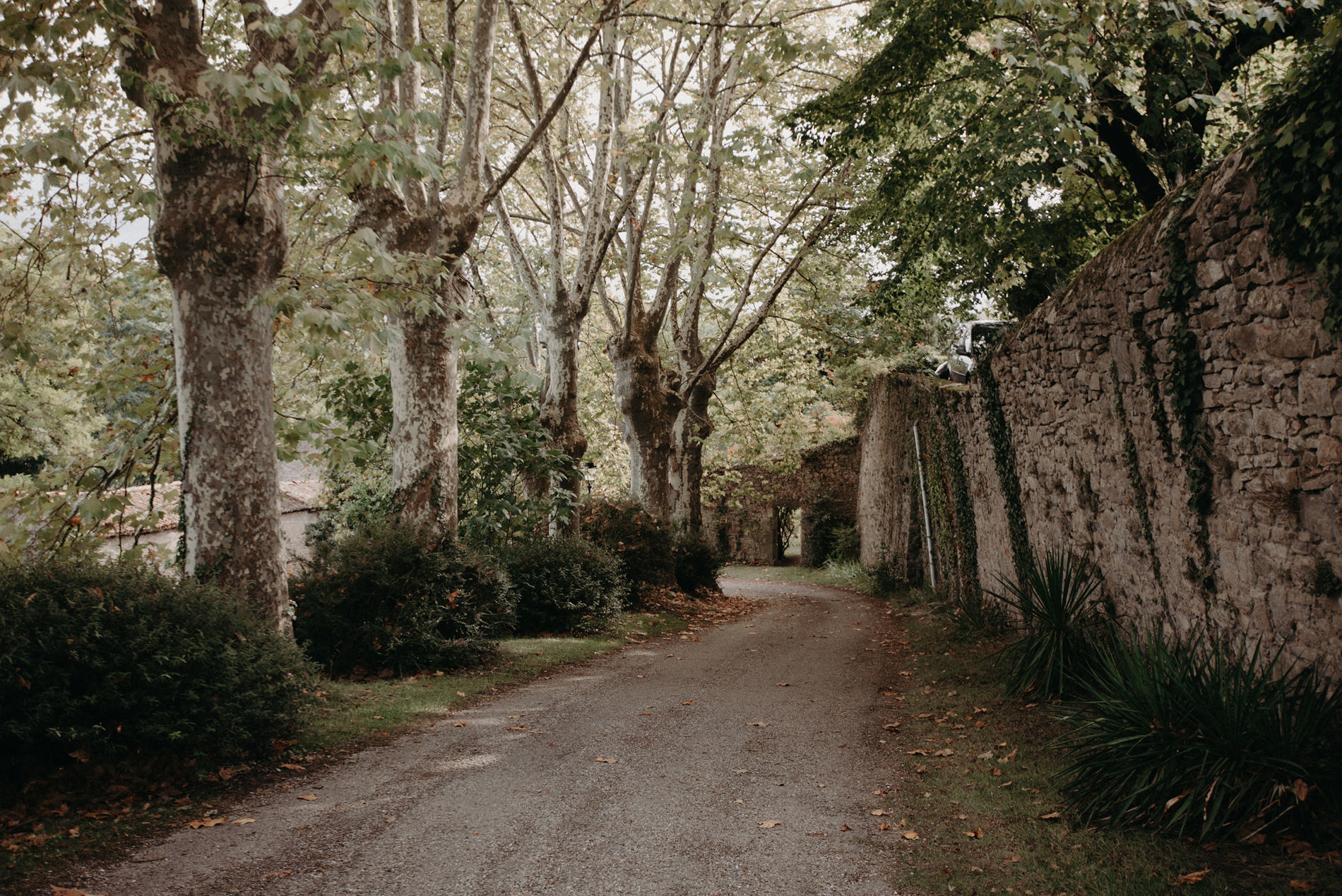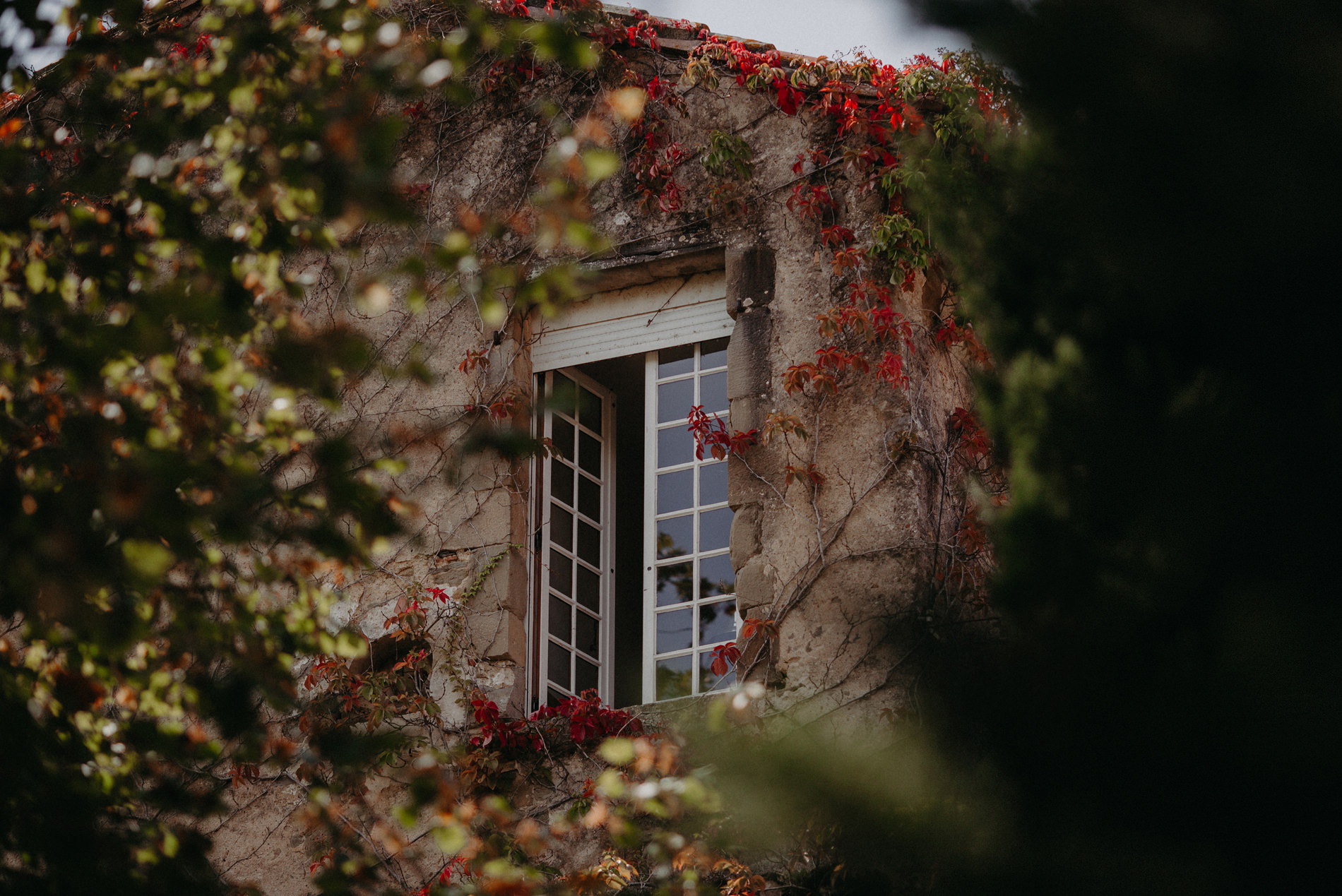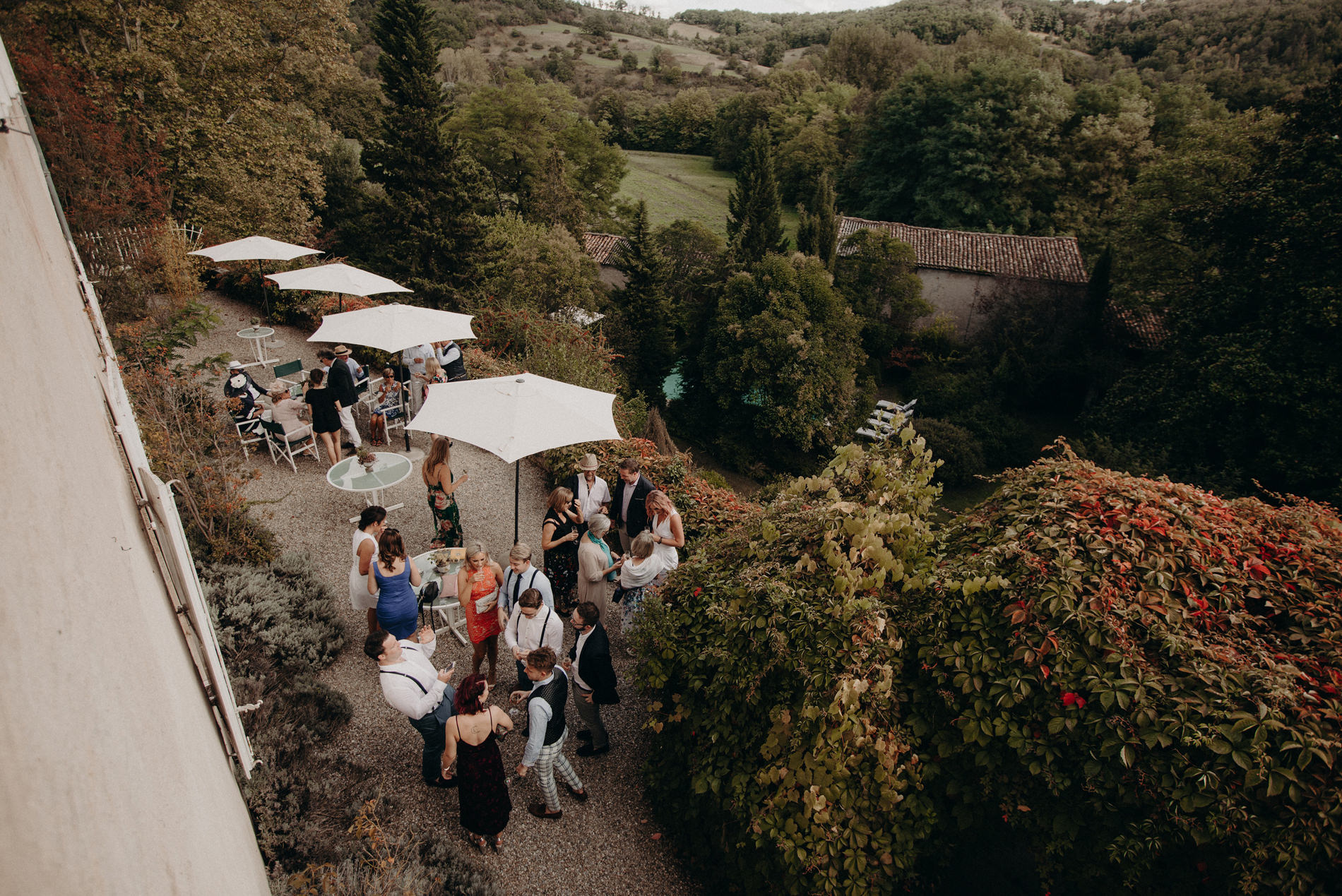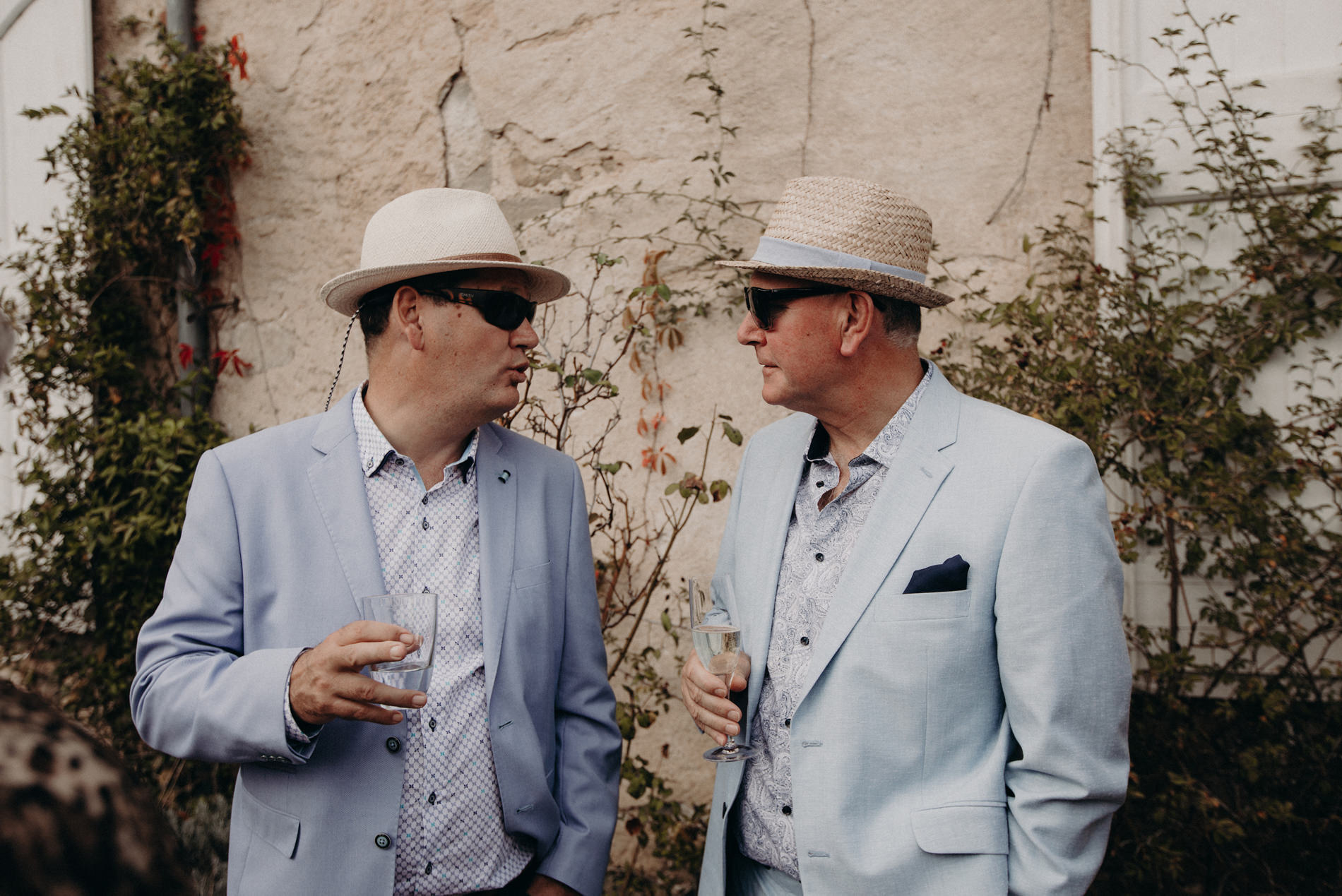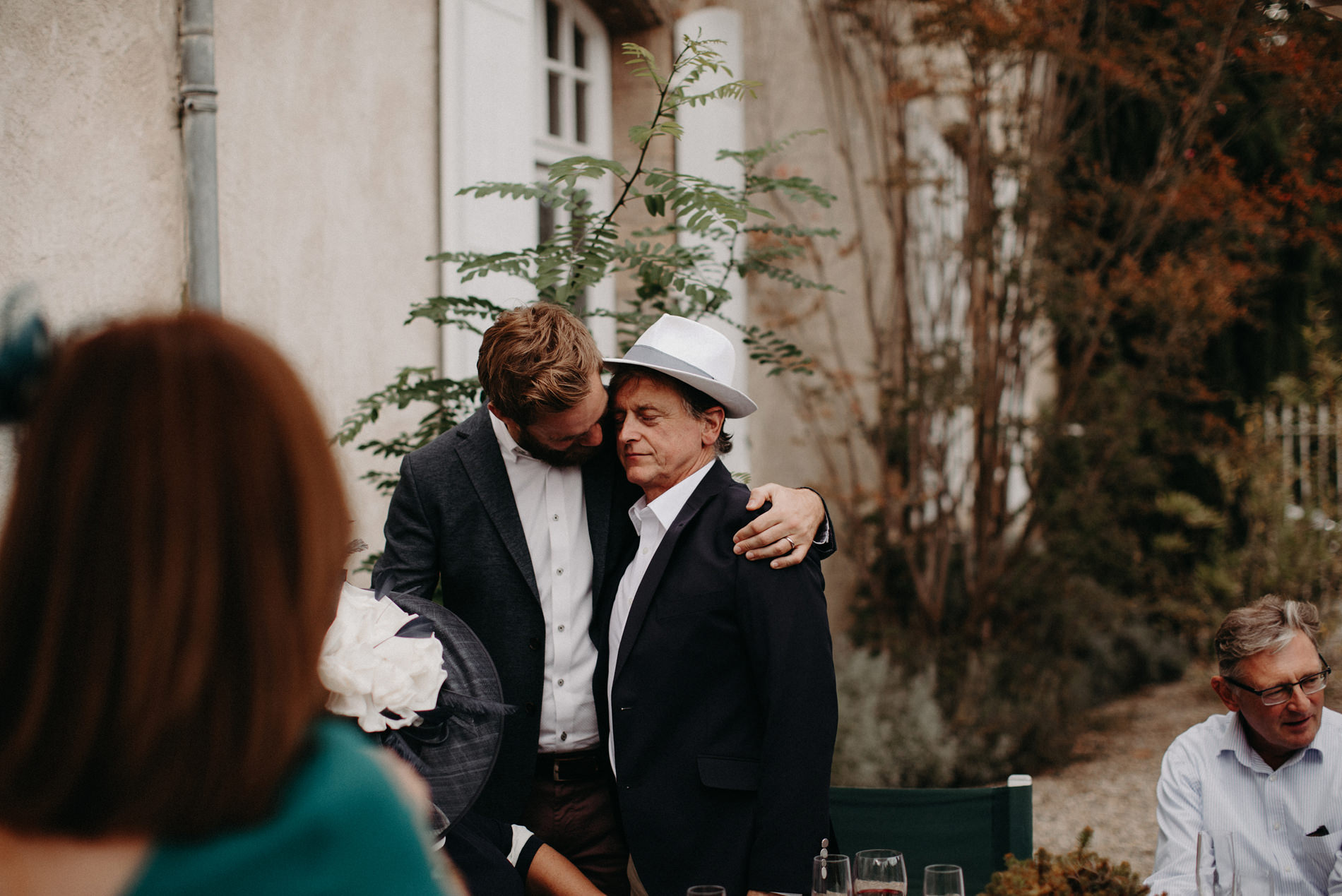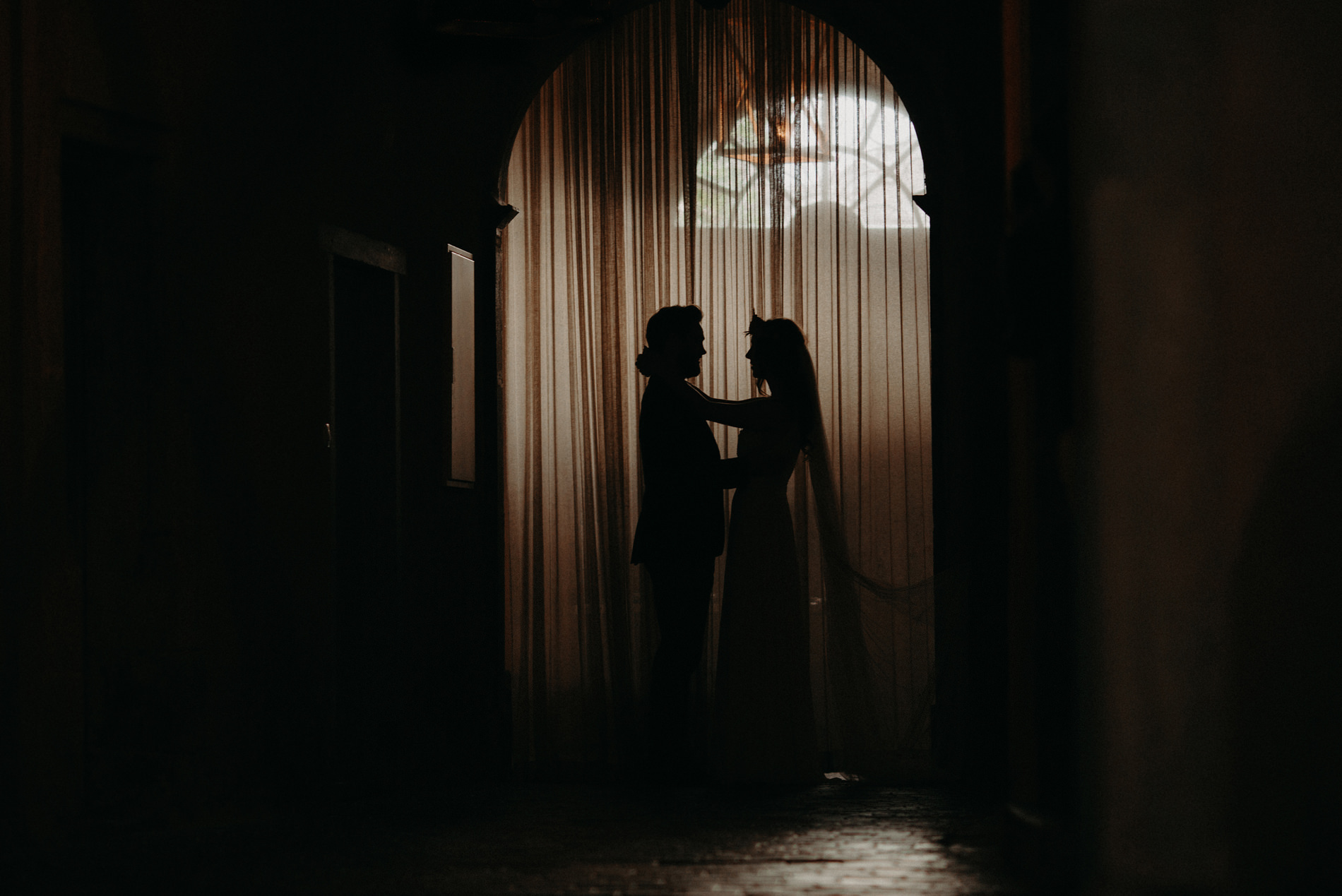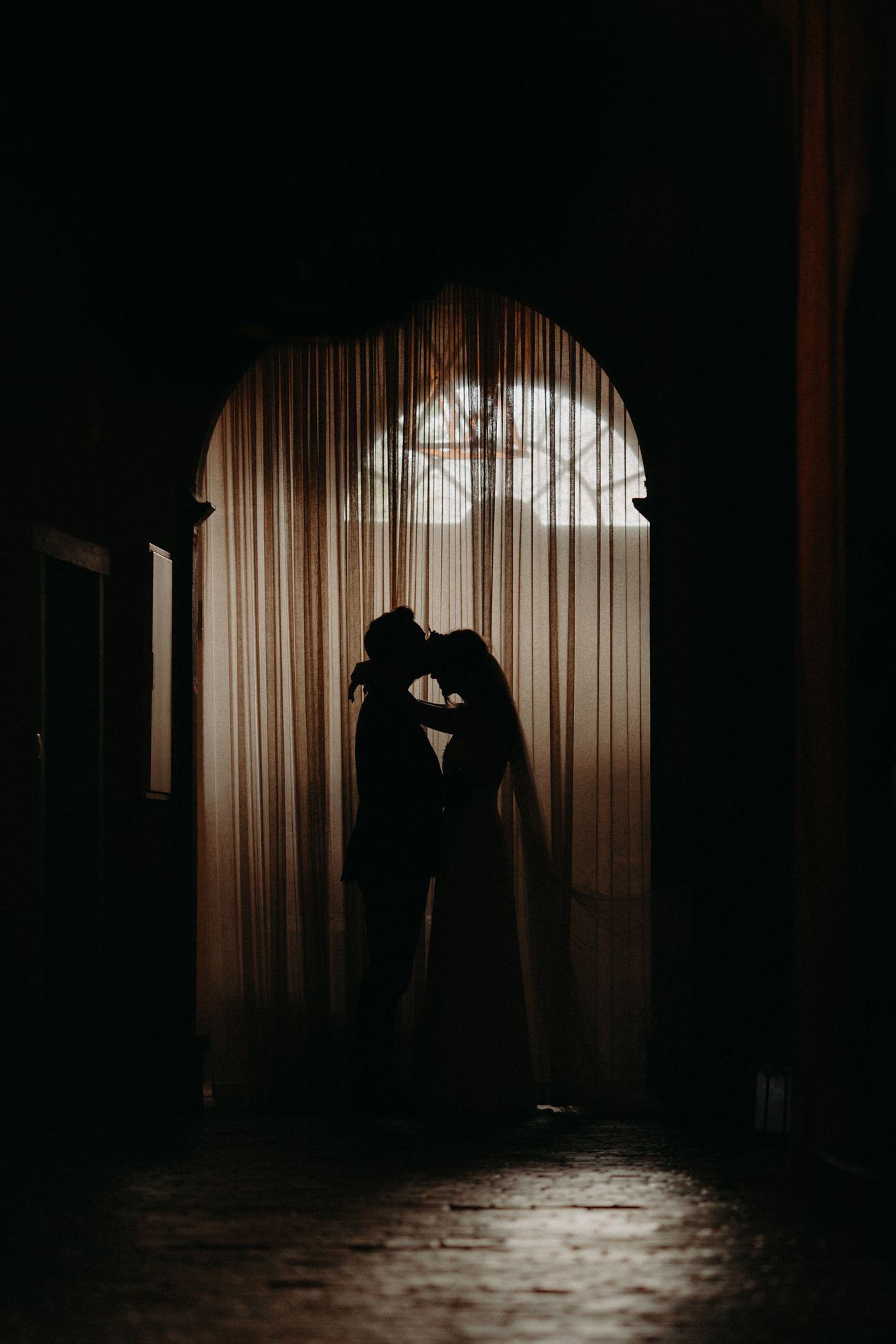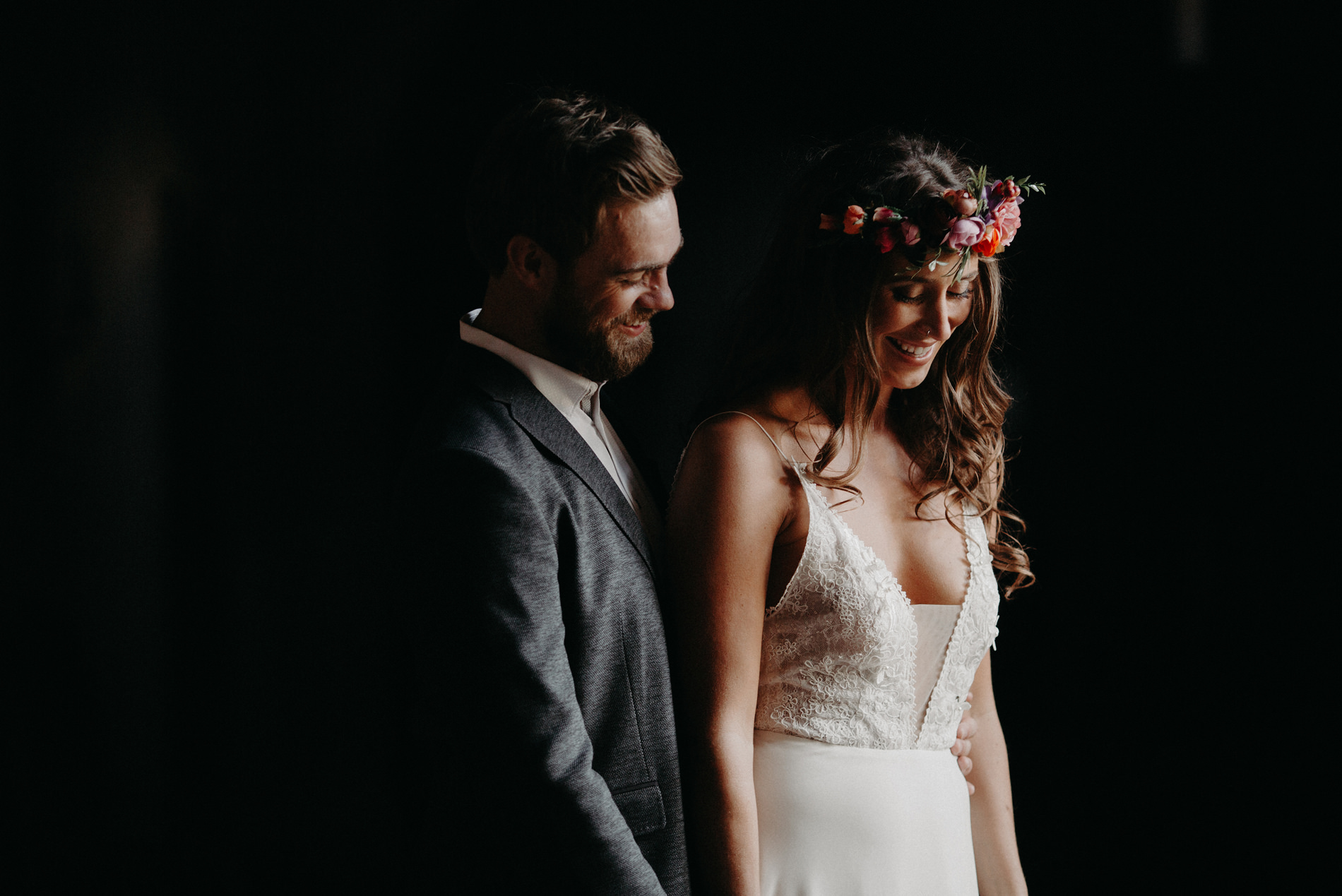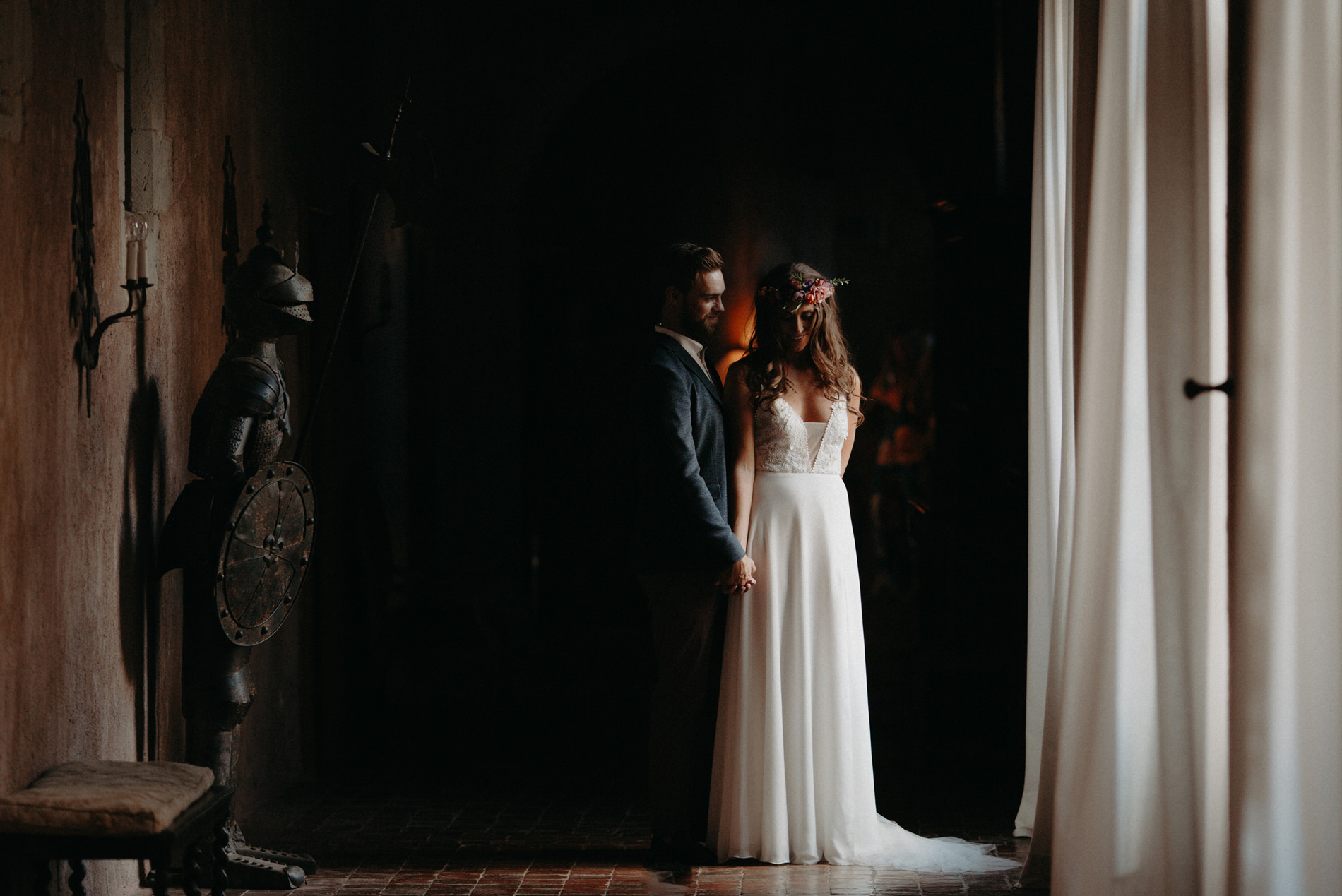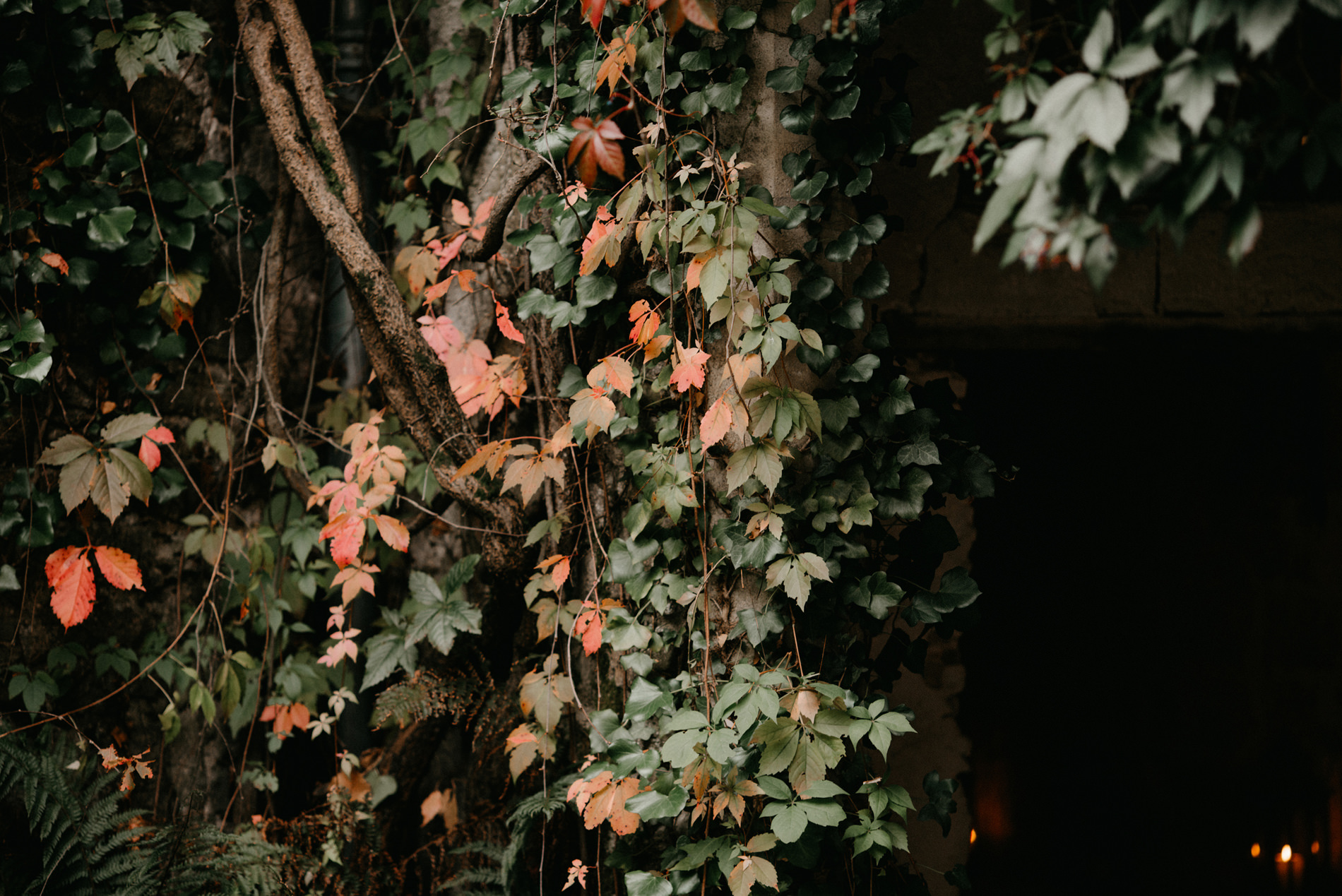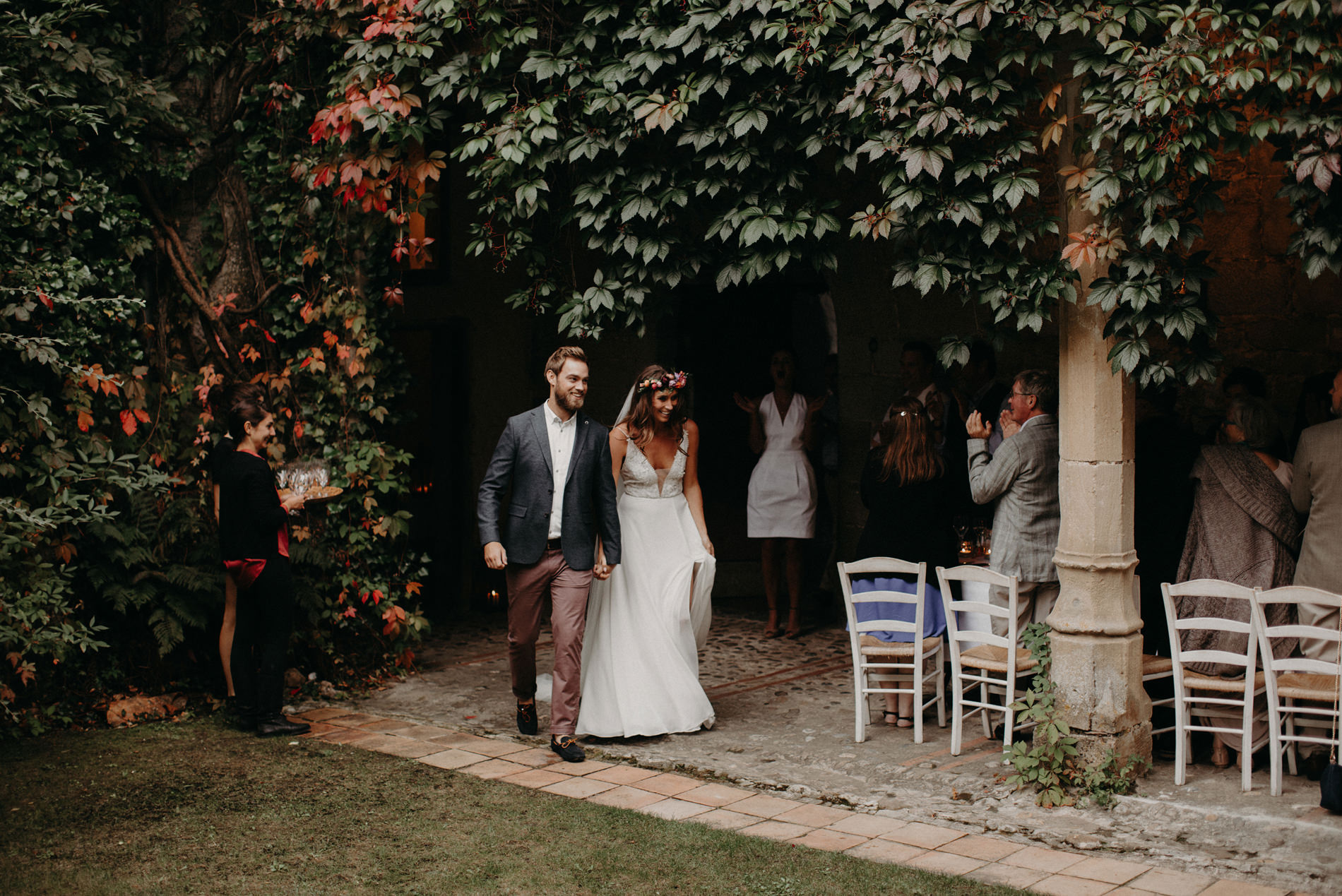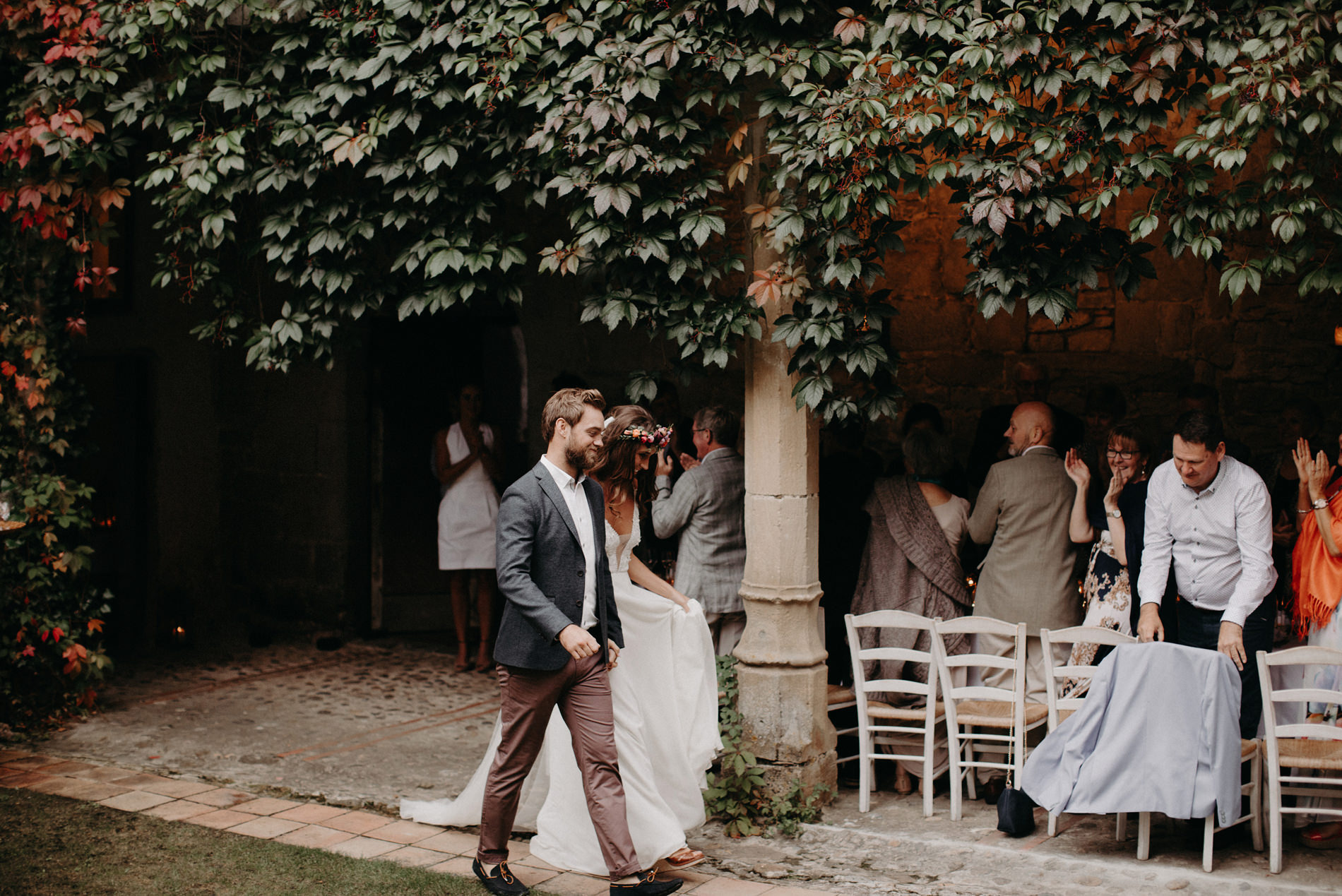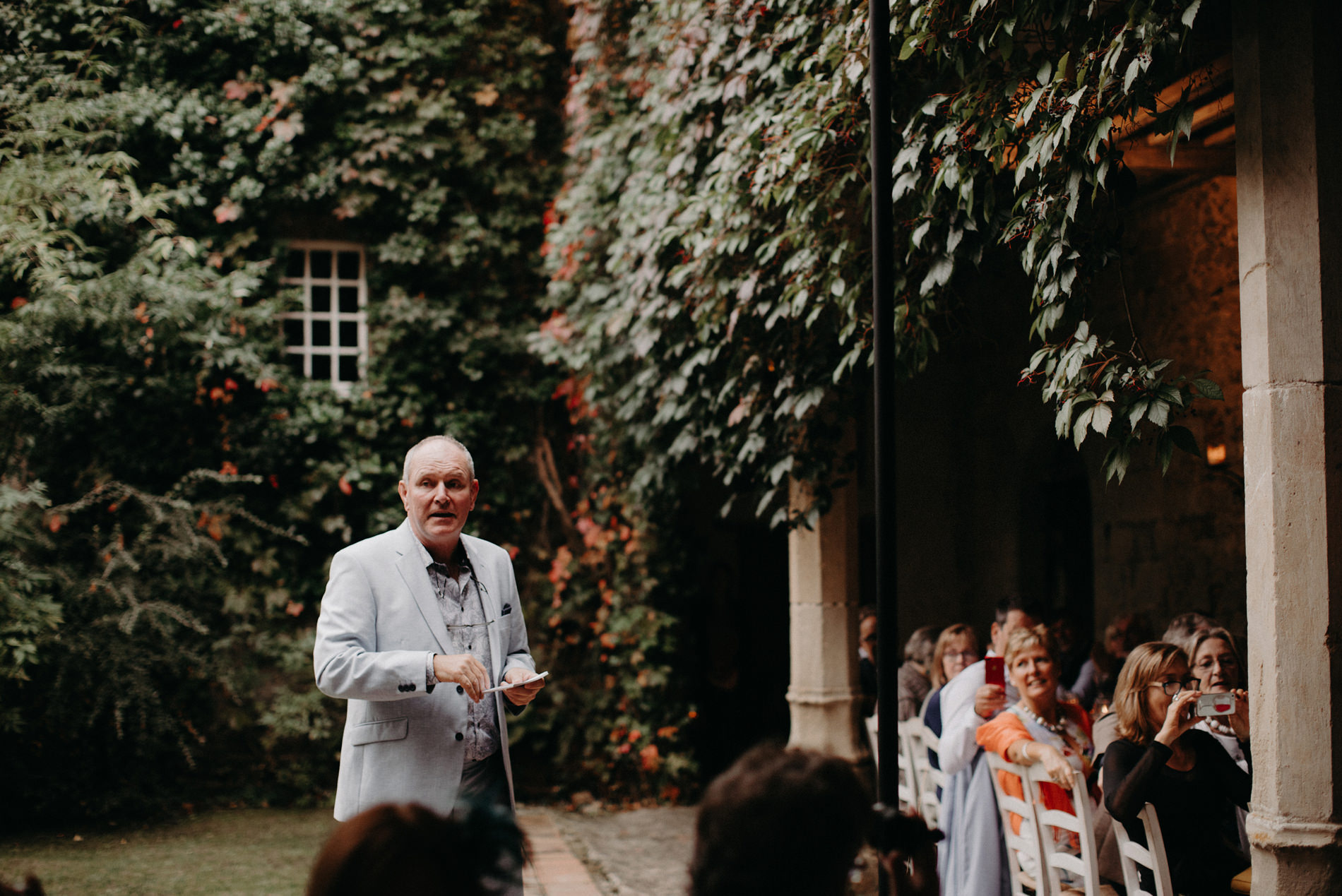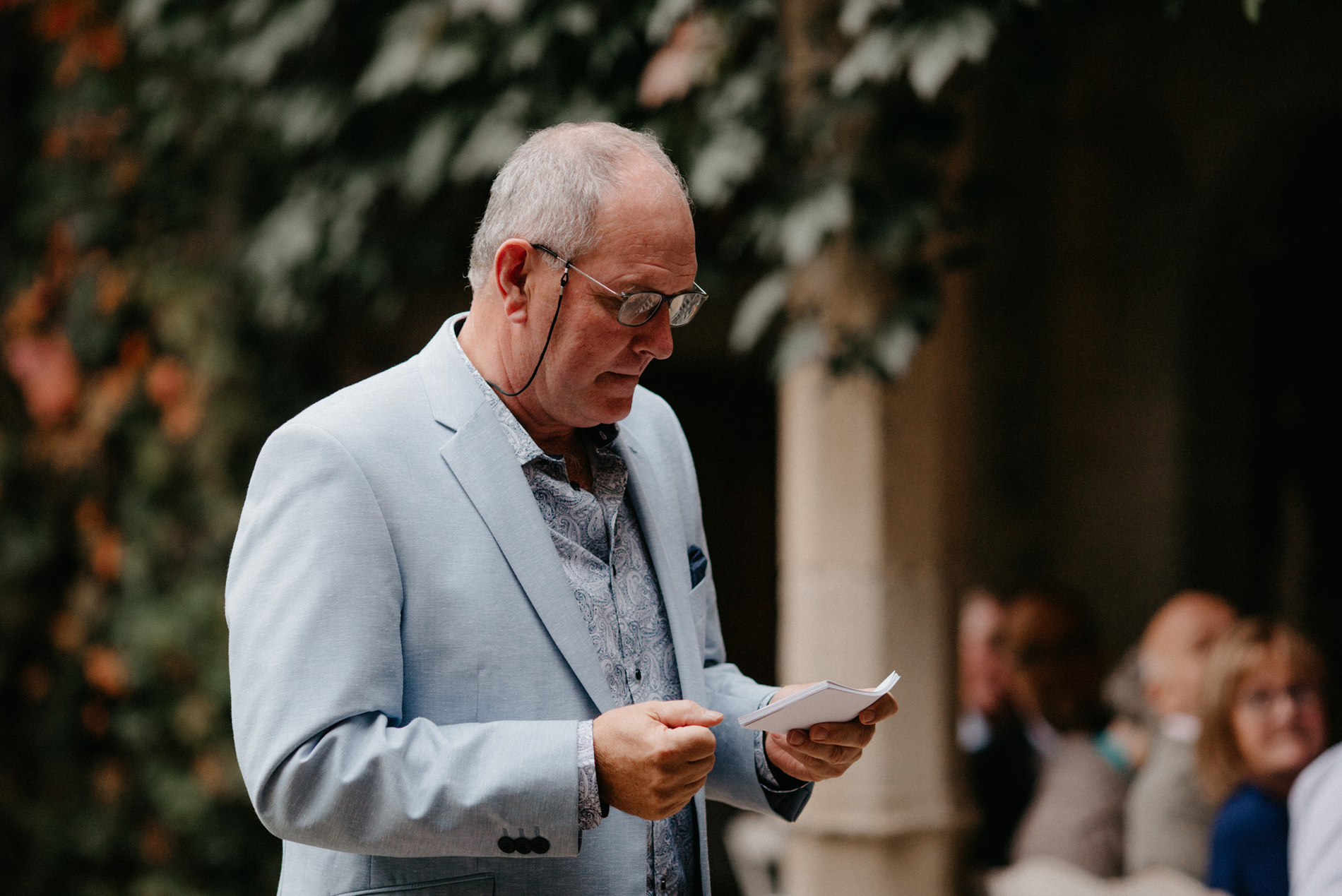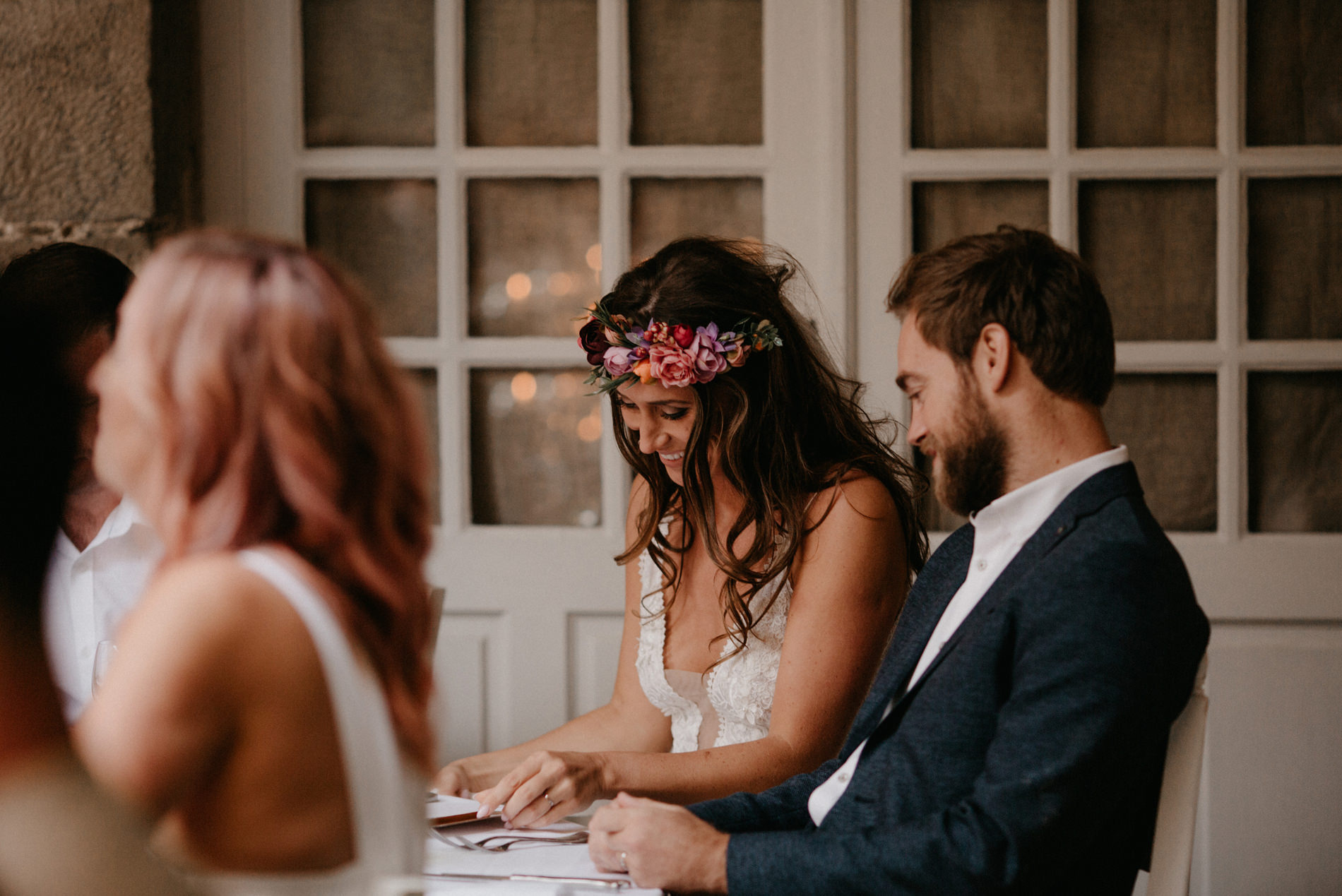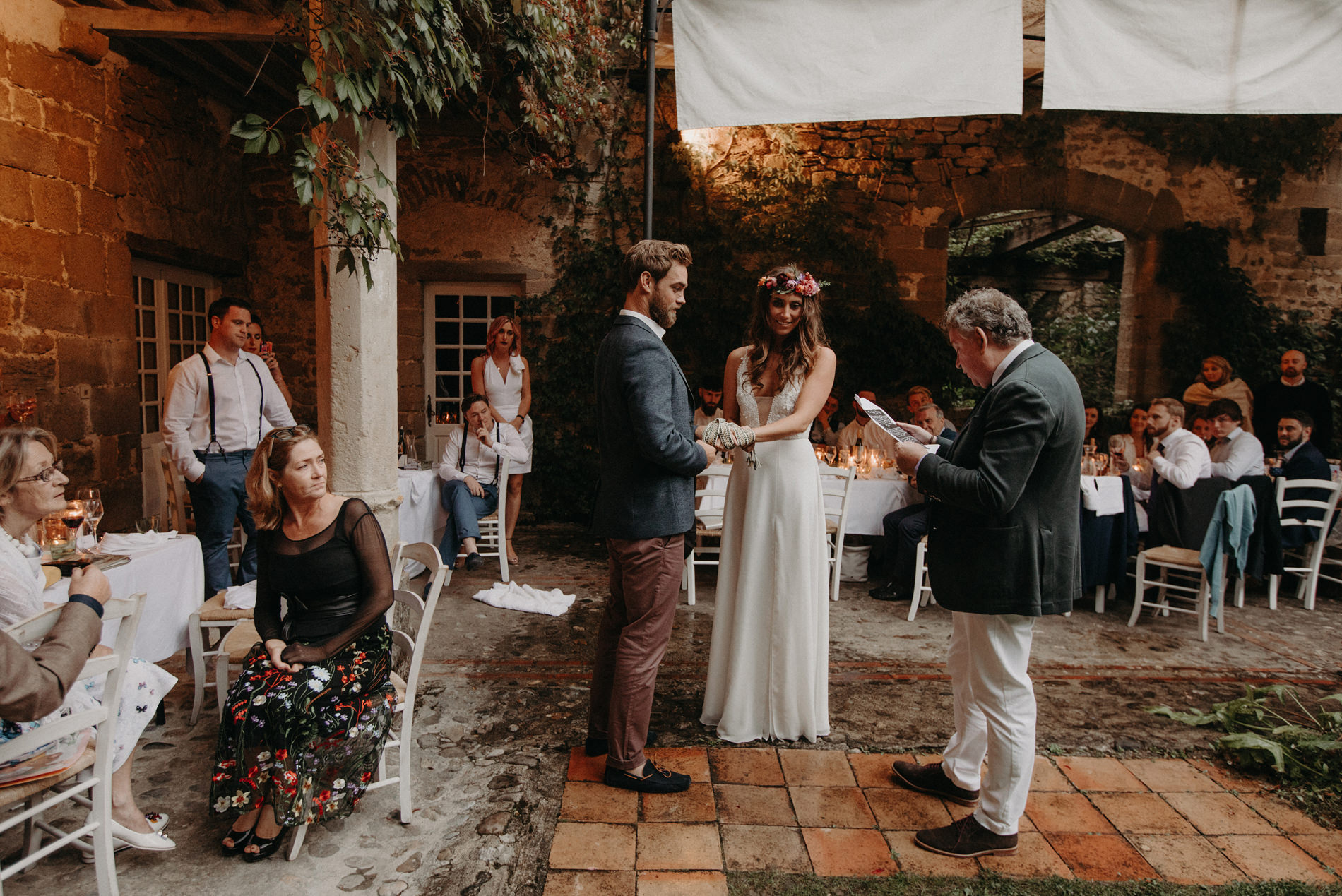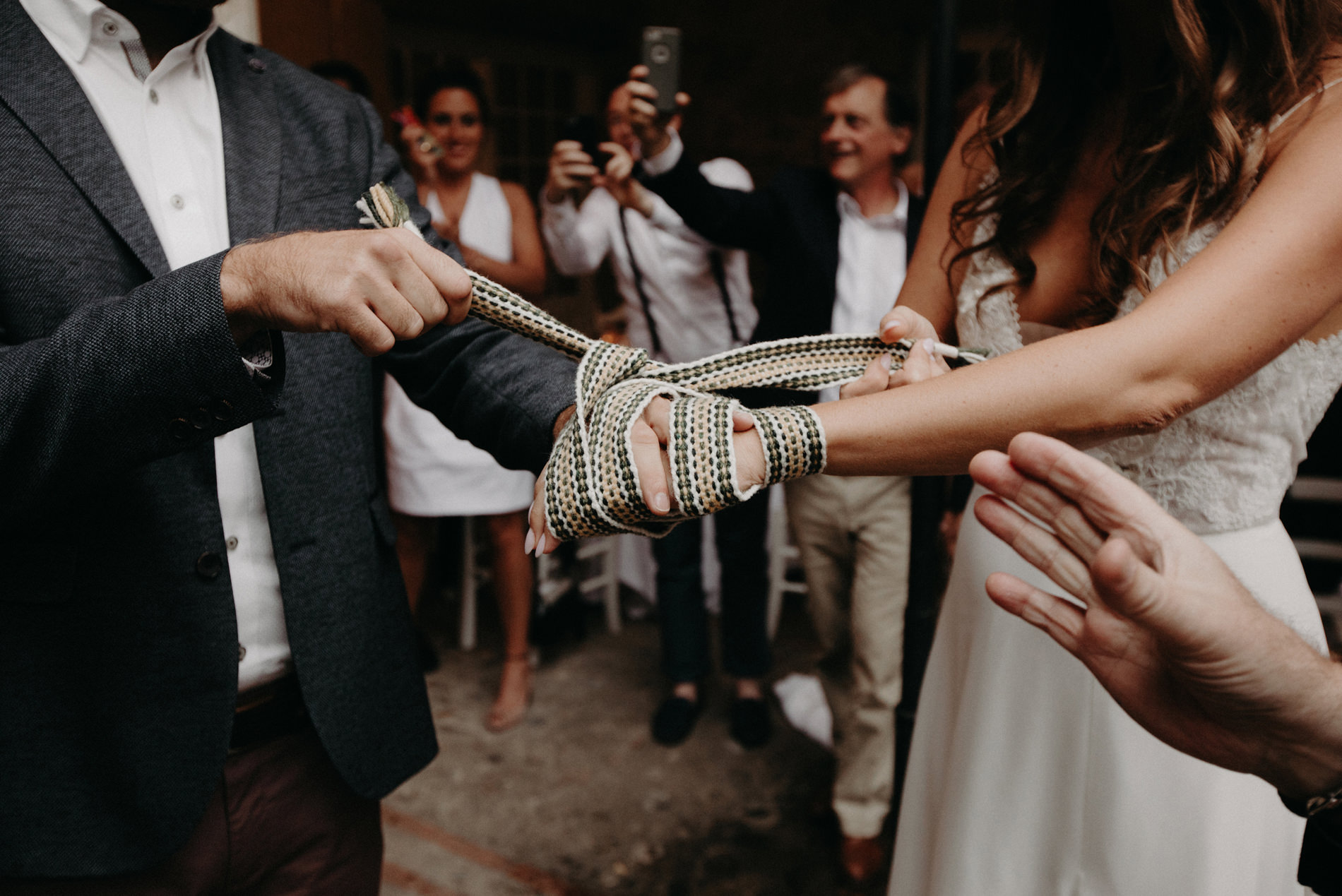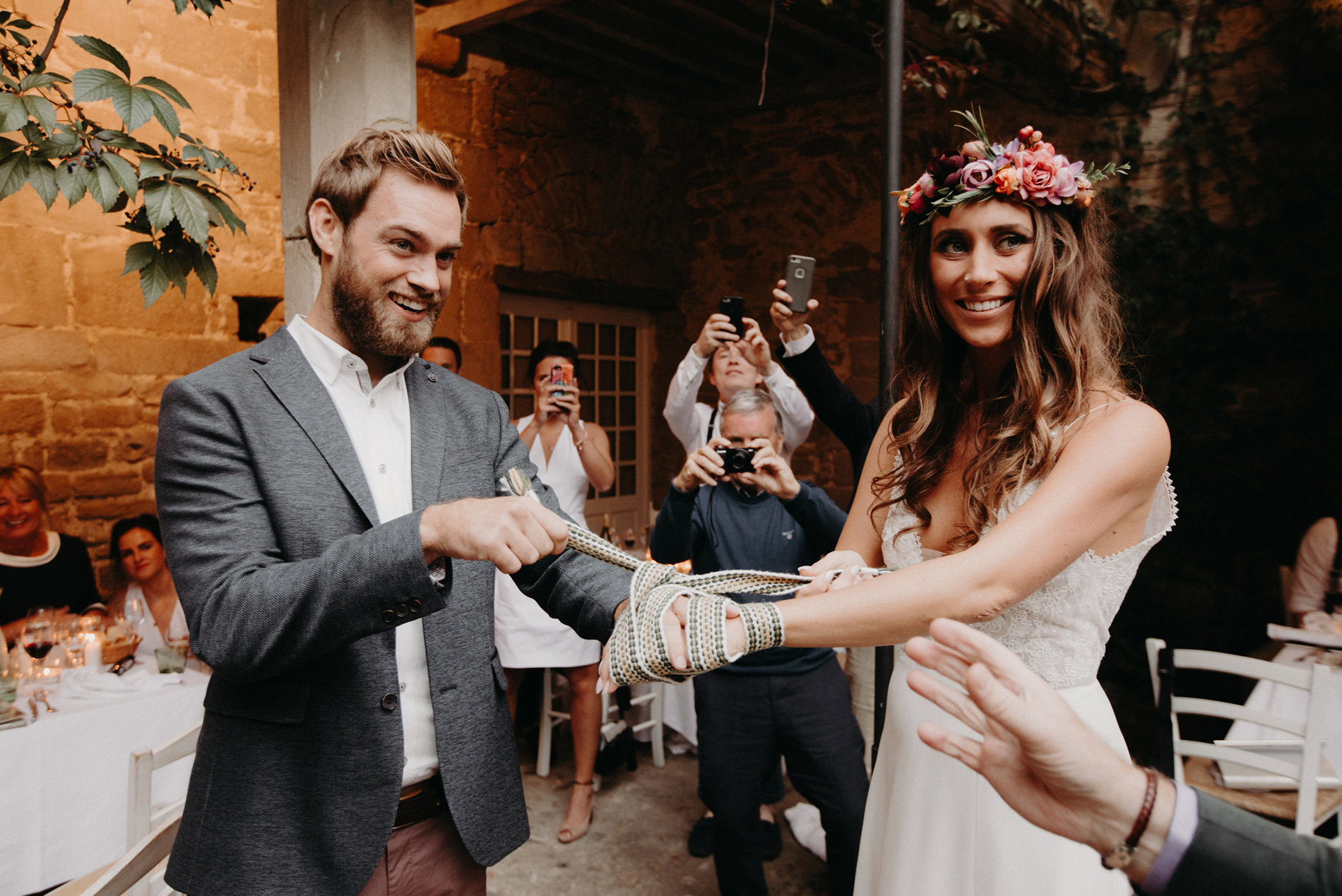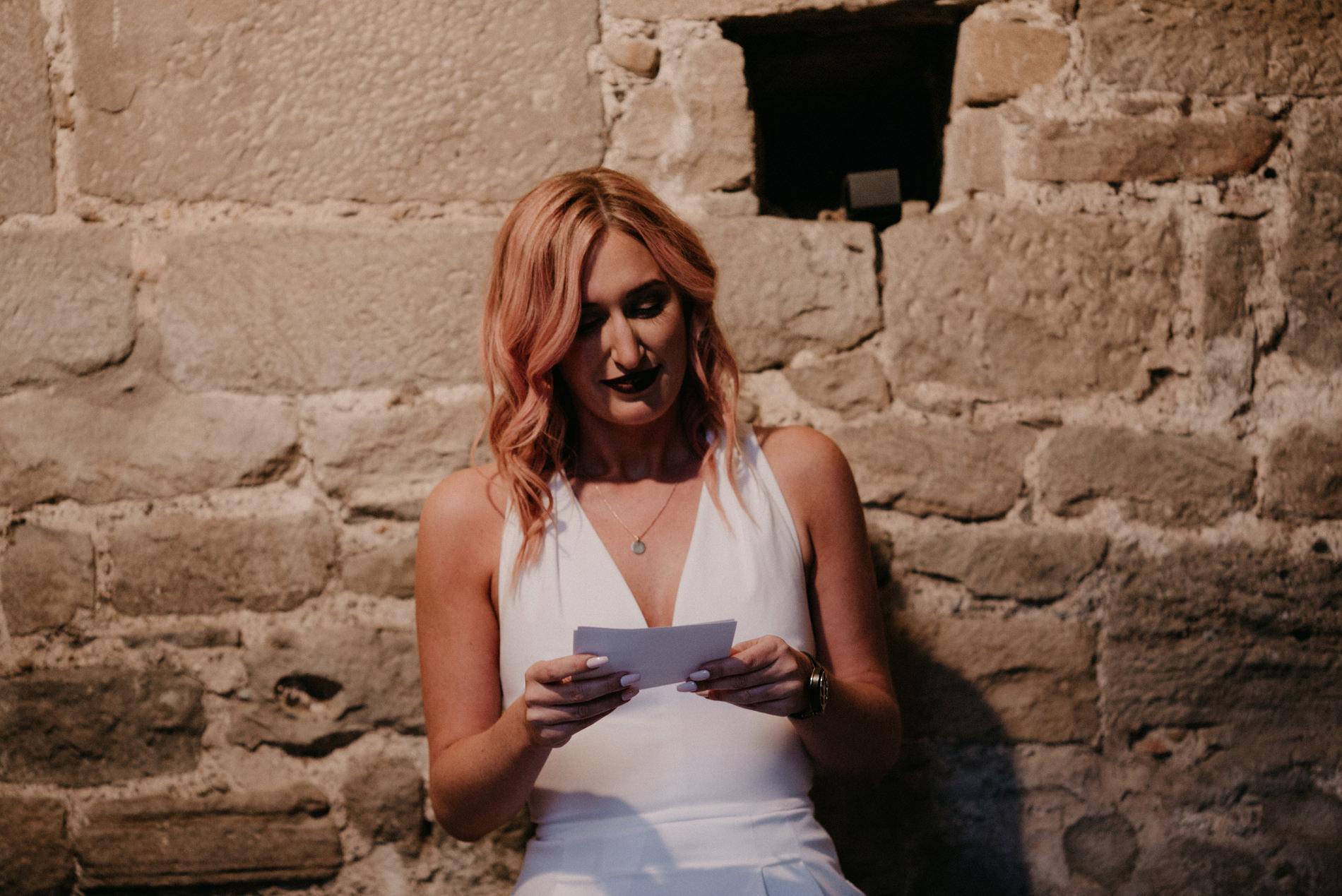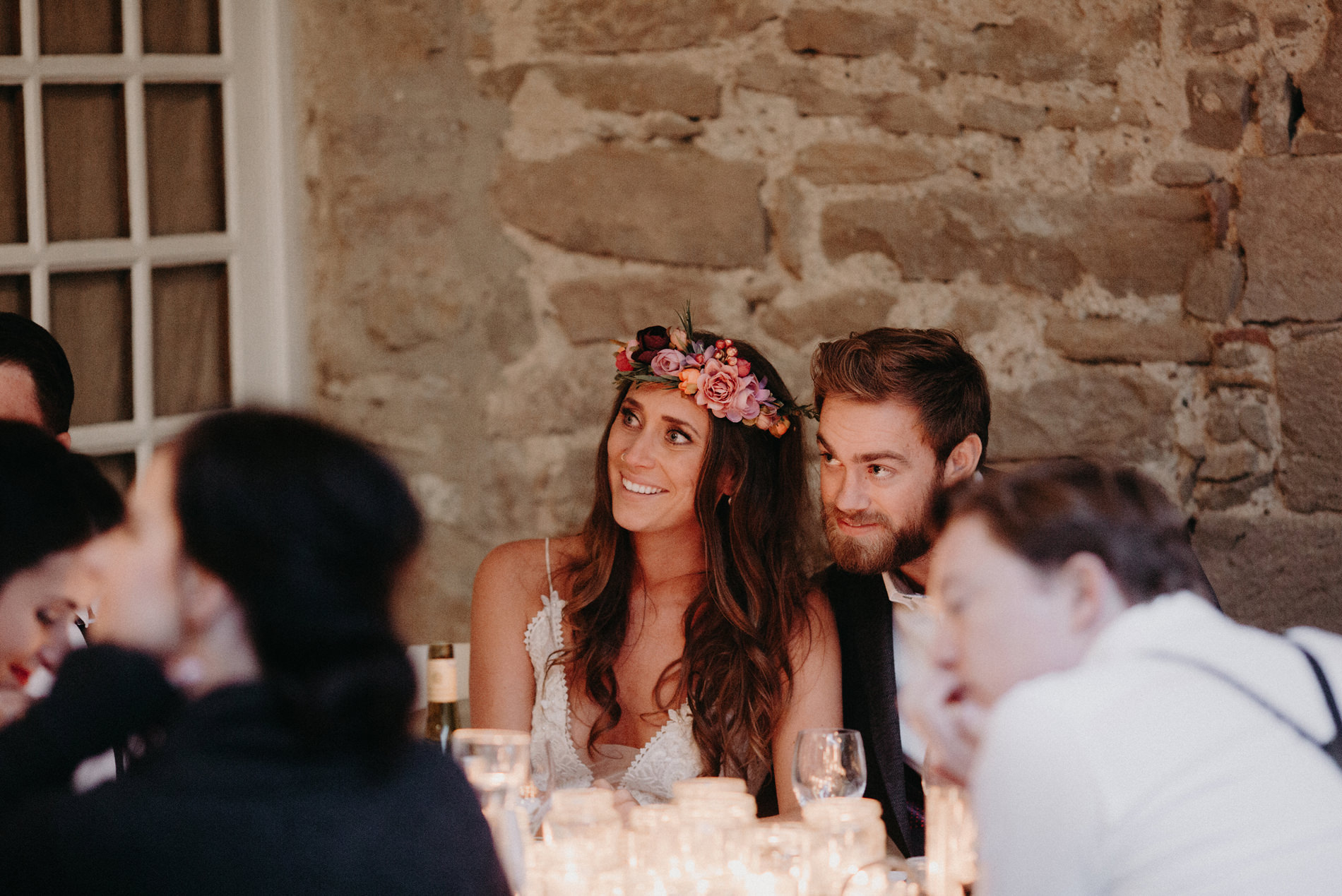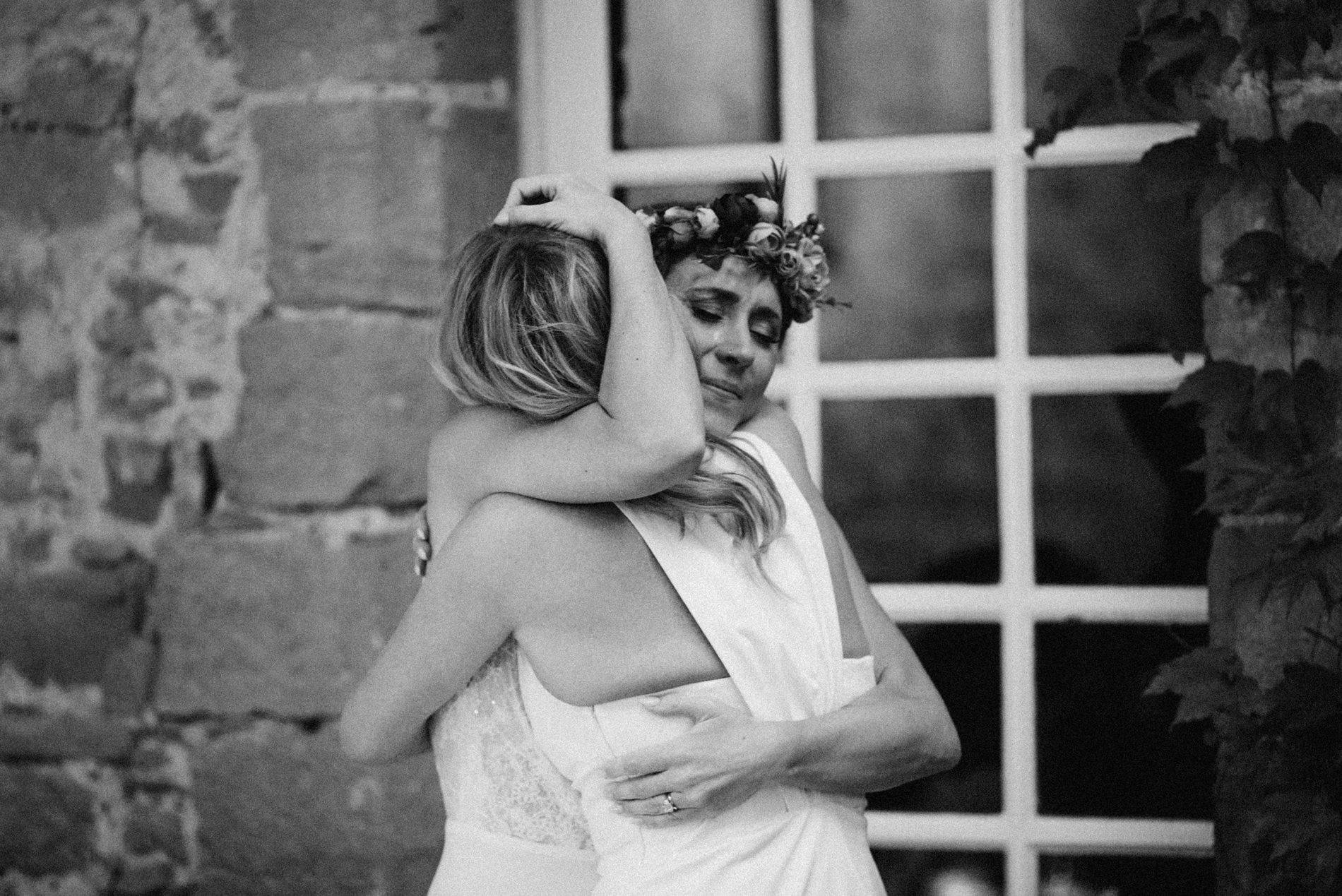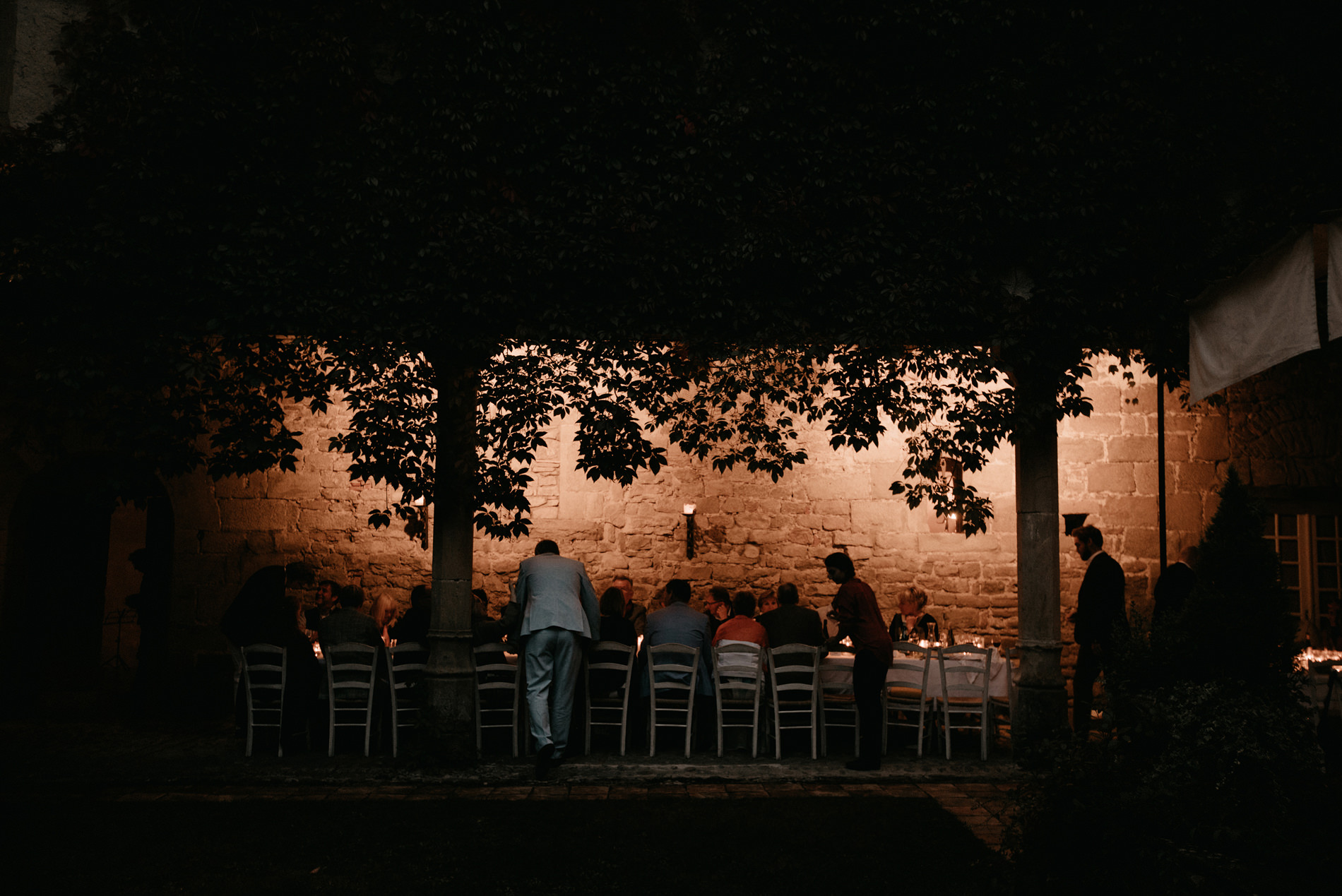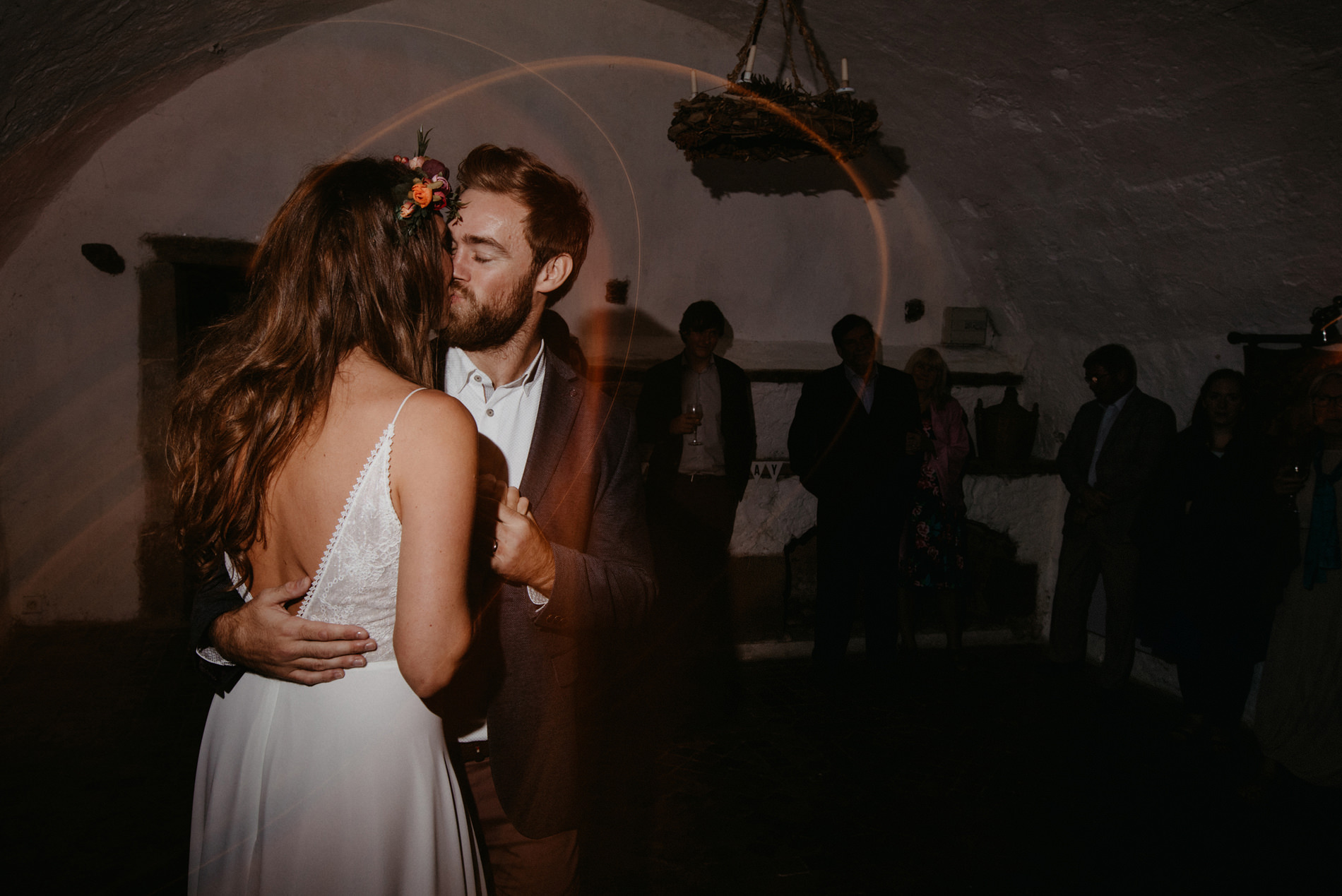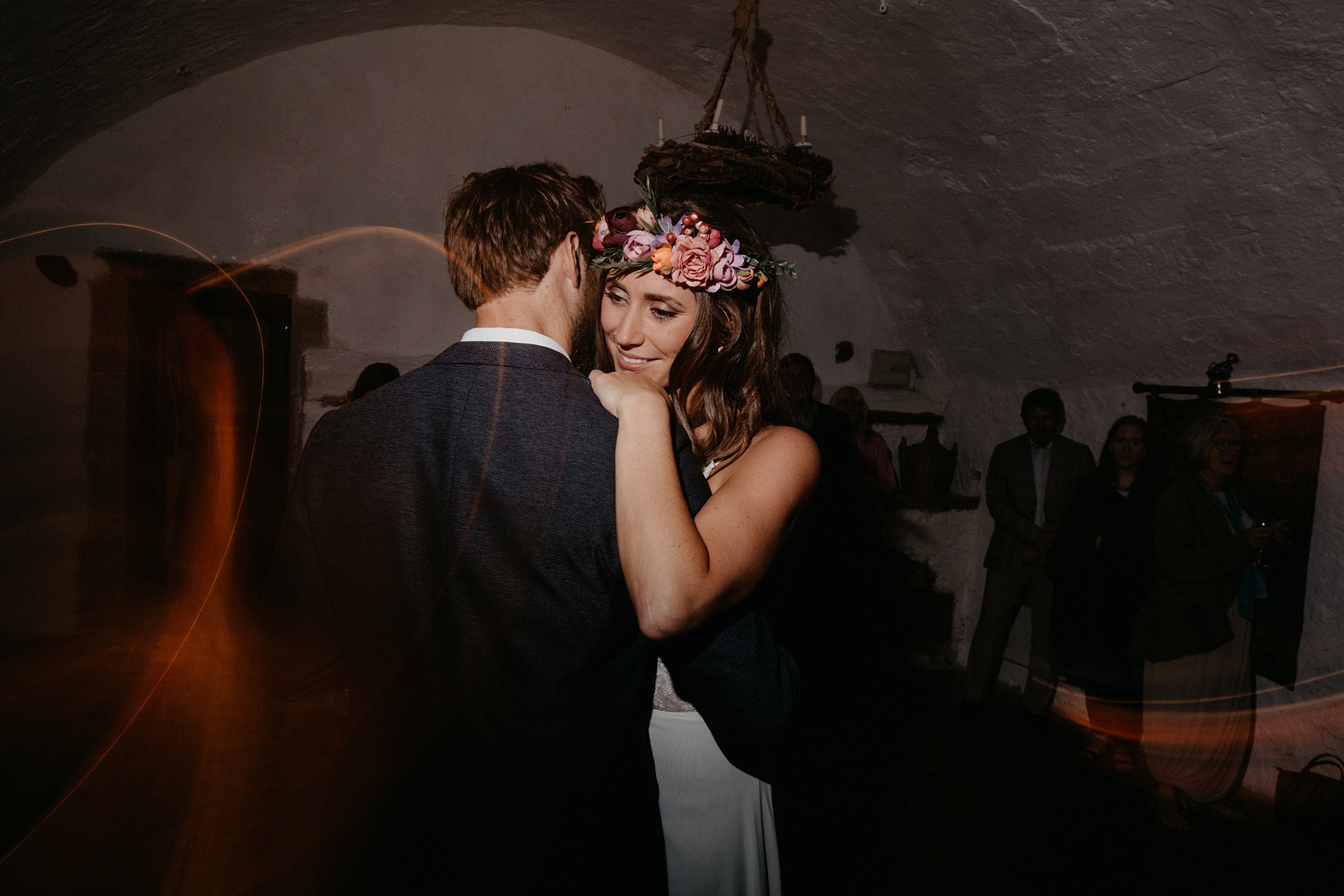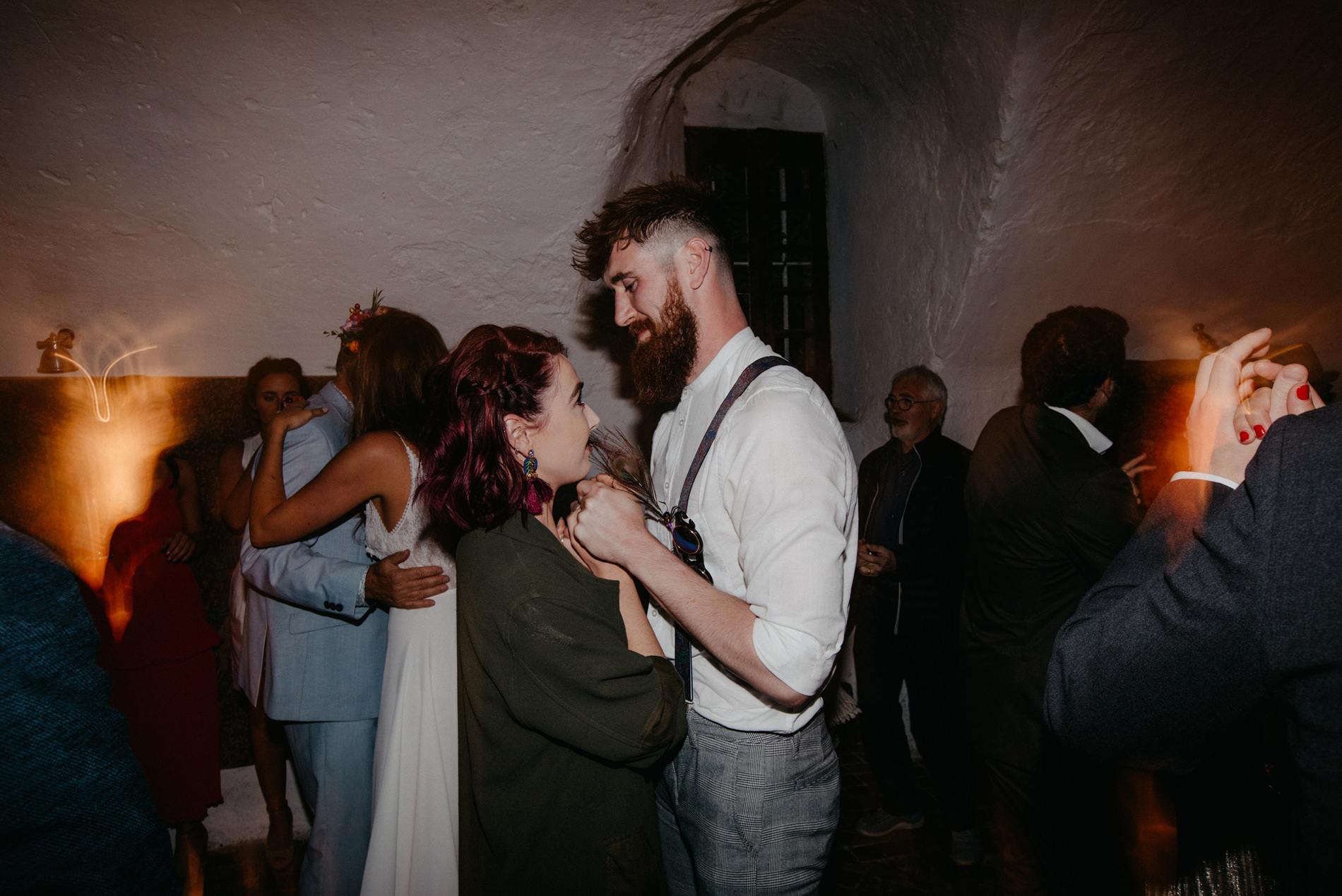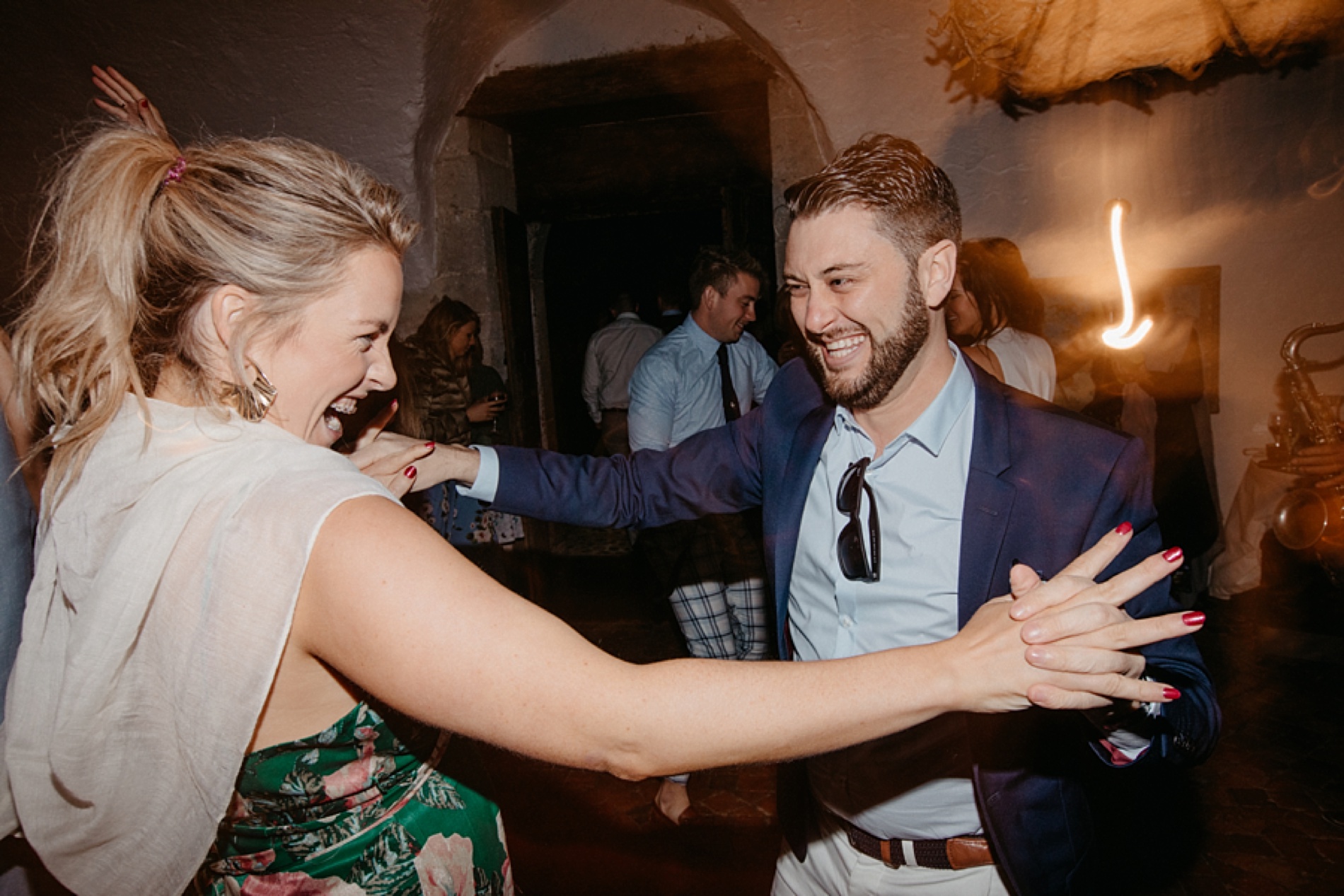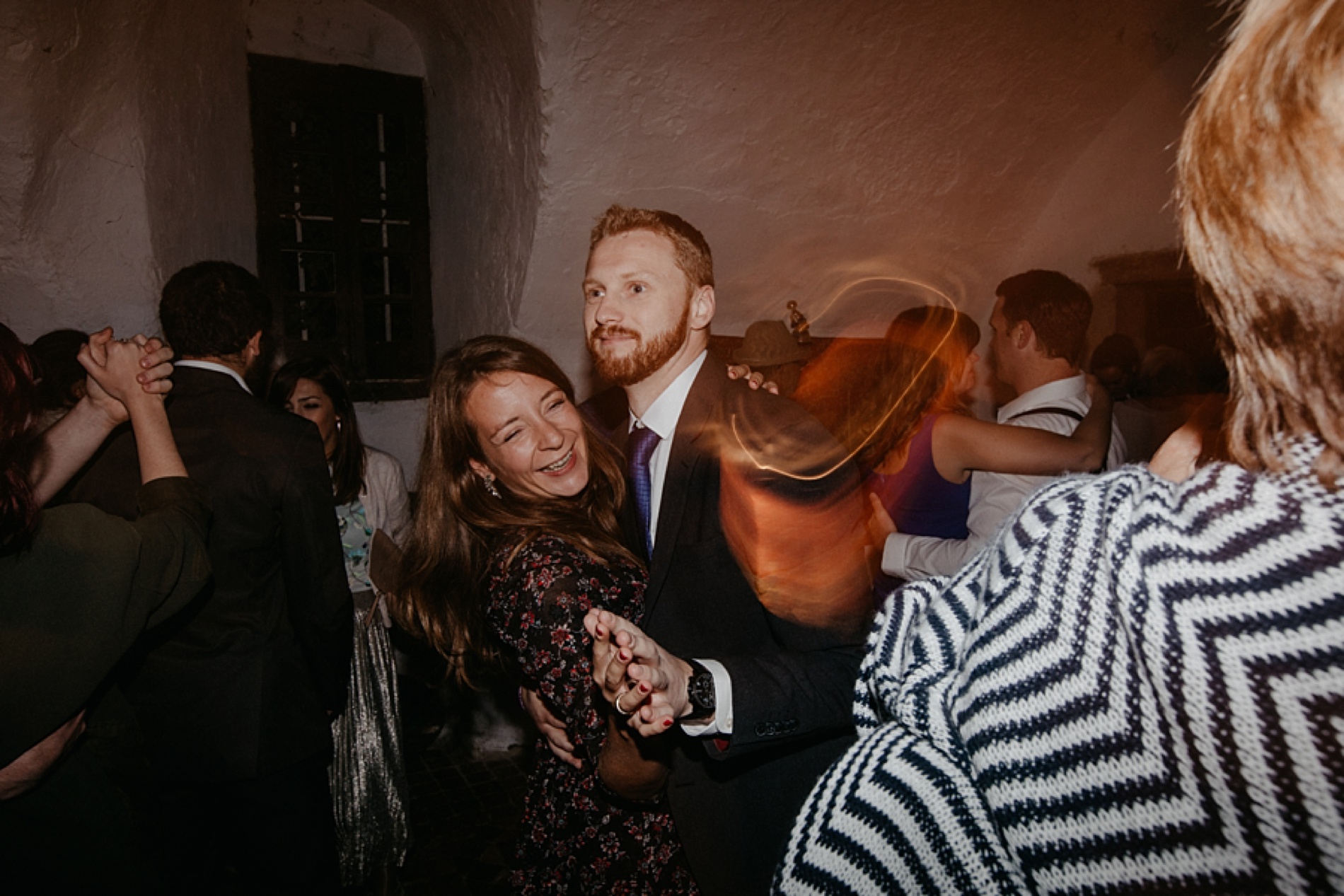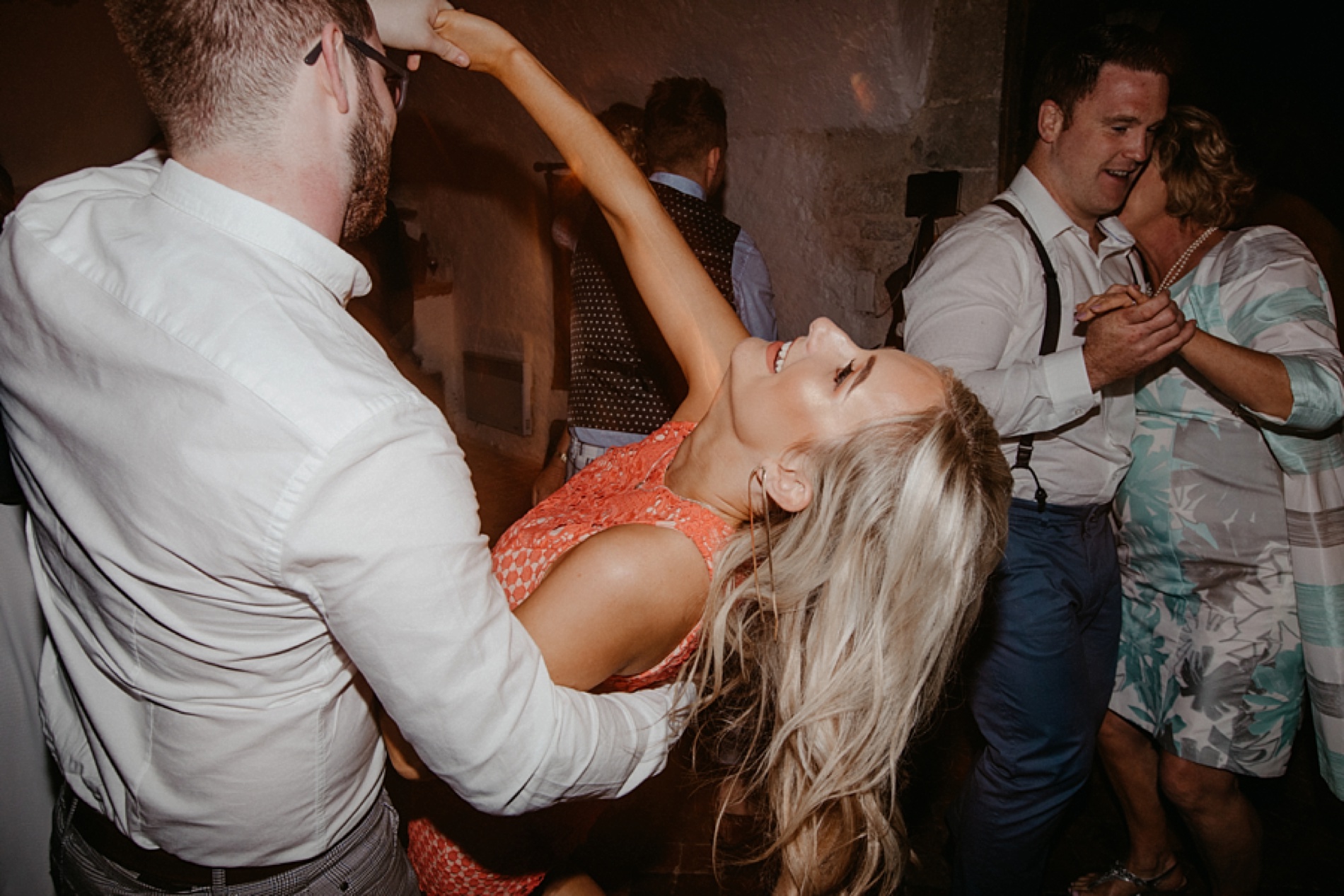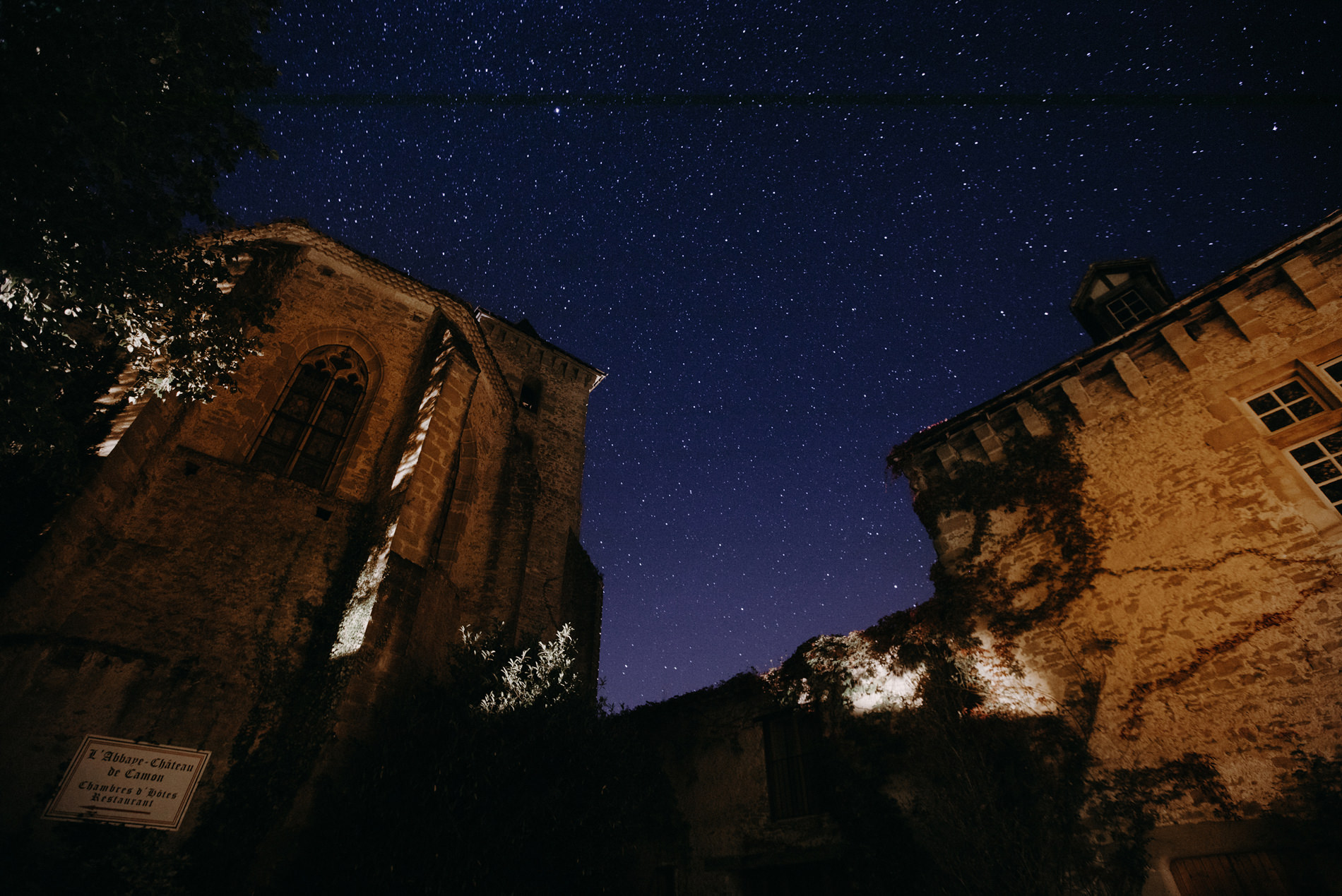 With thanks to a seriously epic team:
Photographer:  Sean and Kate,  Reception Venue: L'Abbaye Château de Camon,  Ceremony Venue:  The Garden of L'Abbaye Château de Camon,  Dress: Anna Georgina, The Attic,  Shoes: LK Bennett,  Veil: Orlaith Carroll, The Attic,  Bridesmaids: Reiss,  Groomswear: Ted Baker,  Groomsmen: Ted Baker,  Rings: Handmade by Topaz, Limerick,  Cake: No cake. We made a tower of local cheeses,  Stationery: Cool & Co. Cork,  Hair: Becky Donovan (Hair Artisans, Toronto),  Makeup: Sarah Rees,  Ceremony Music: Aisling Ni Dhonnchu (friend of the couple),  Band:                                                Caroline Jazz Band,  Caterers:  Head Chef Tom Sleigh, L'Abbaye Château de Camon
Other: All candles/table settings done by us using fresh greenery and creeper from the venue. Fireworks display by Les Magiciens Du Feu. Fresh lavender from the garden used as confetti