Trump International Doonbeg: A Black Tie Affair.
The beauty of county Clare along Irelands west coast is somewhat underrated. Just outside the quaint village of Doonbeg, Trump International Doonbeg, sits majestically overlooking the Atlantic Ocean.  Having been there for many a moody stormy we day we were blown away by how stunning it was on a summers day. Beautifully transformed with what seemed like a thousand white roses and lush Irish green foliage for Cassie and Stevens day.
With rolling dunes of sea grass and waves crashing off the beach for as far as the eye could see in each direction, we were in awe. Cassie and Steven had flown from New York with their friends and family for a proper Irish knees up. Sean and myself were hopelessly in love from the off. Cassie would describe Steven as  Caring, Adventurous, Handsome: Irreplaceable. Steven said of Cassie that she calls him on his bullsh*t and keeps things interesting.
We would describe them both as fun loving, very adventurous, a whirlwind, delightfully bonkers,  a couple that do it for themselves and forge their own path in this one big life. Cassie and Steven are inspirational to work with. Both pretty easy going. When they care about something, no matter what that something is, they pour their whole hearts and souls are poured into that venture.
Trump International Doonbeg
They live for the now and for love.
On the morning, Doonbeg with alive with Glitz and Glamour. Dickie bows and satin flew around rooms, champagne and pints were served. If you watched closely though through it all, the ever stunning and sweet Cassie was mindful of how Seven was. In the other wing, through boyish laughter and messing Steven would loose himself and become quiet for a moment. He too, thinking of his gorgeous bride and wishing all was well for their day ahead. I have never witnessed a groom want a day to be so perfect for his love. By the time it came to the ceremony no body wanted to keep these two apart for a minute longer. I think we all were a little emotional when Cassie and Steven were finally reunited in the sun soaked courtyard. Like, the balance had been put right in the stars again.
When we left these two and their awesome wedding guest parting late into the night our parting words with Steven were that we would come and visit. Steven said that we were always welcome, no matter where they were in their lives. We loved saying. It's hows the character of these two. No matter where they are in their lives, millionaires or not, they always have time for what is important. Friends, family and great times.
Cassie + Steven  chose Doonbeg for their wedding and they couldn't have made a better decision. Having first met in a place called they called the "dunes" it was only fitting for them to come to place surrounded by the most incredible Dunes in Clare.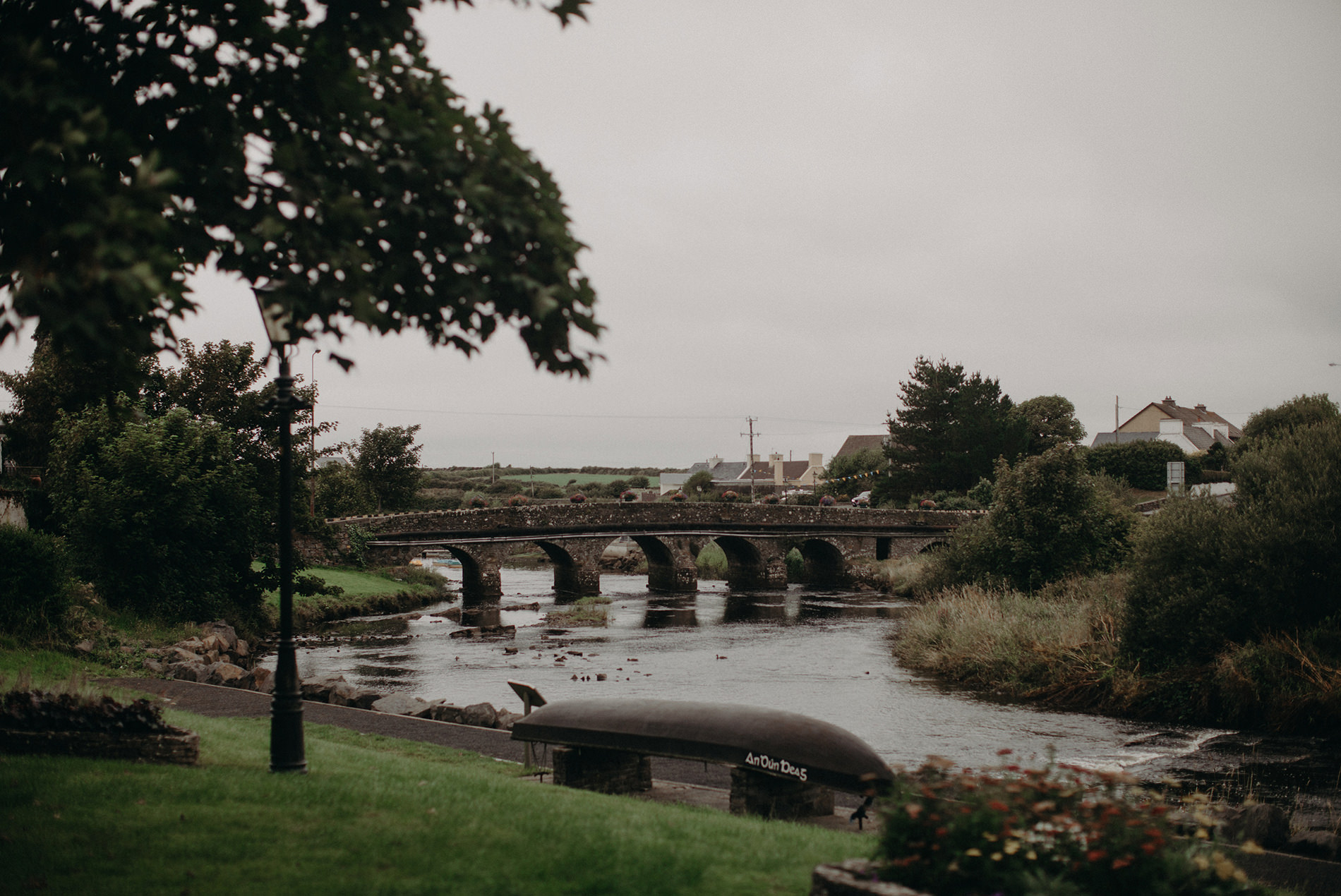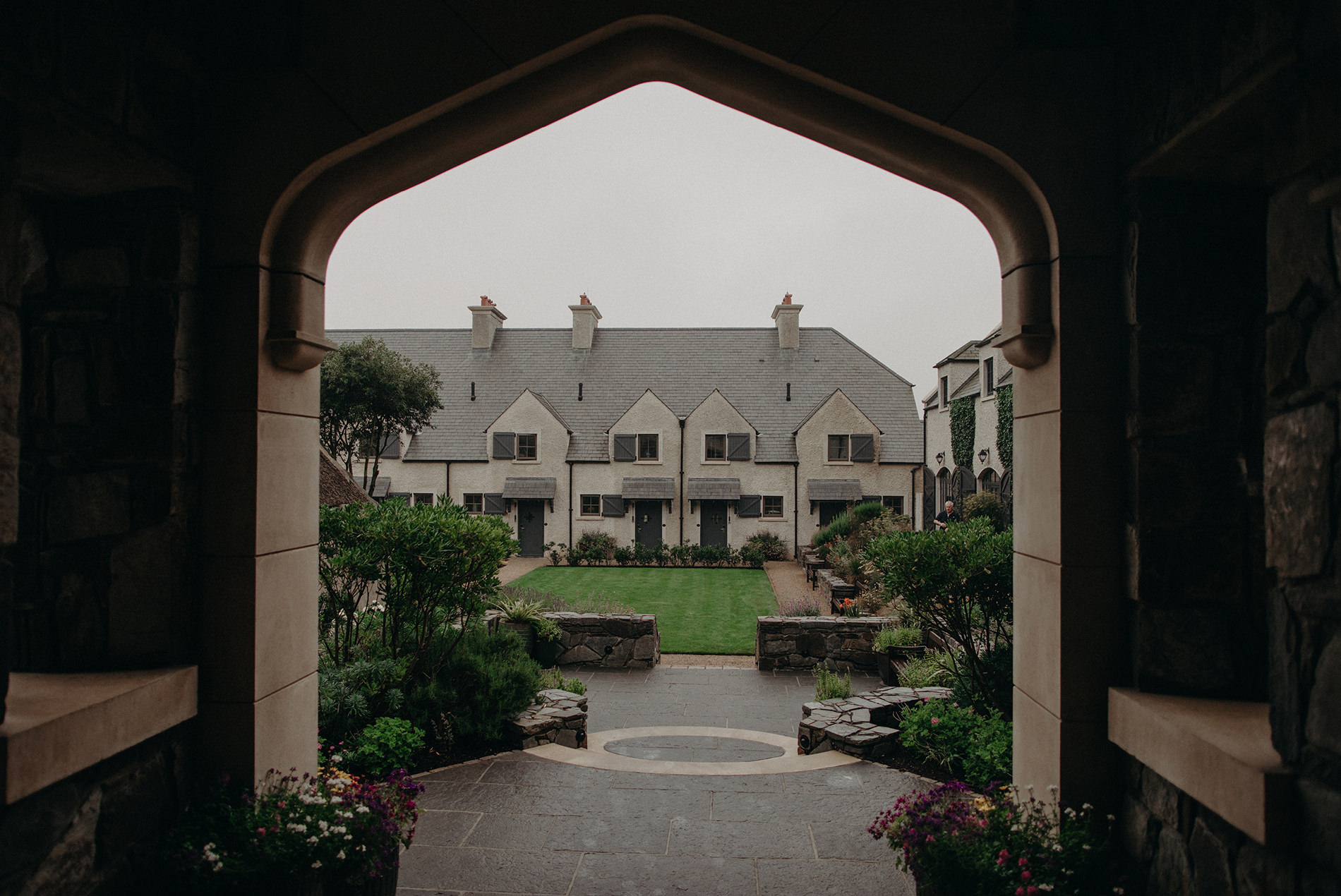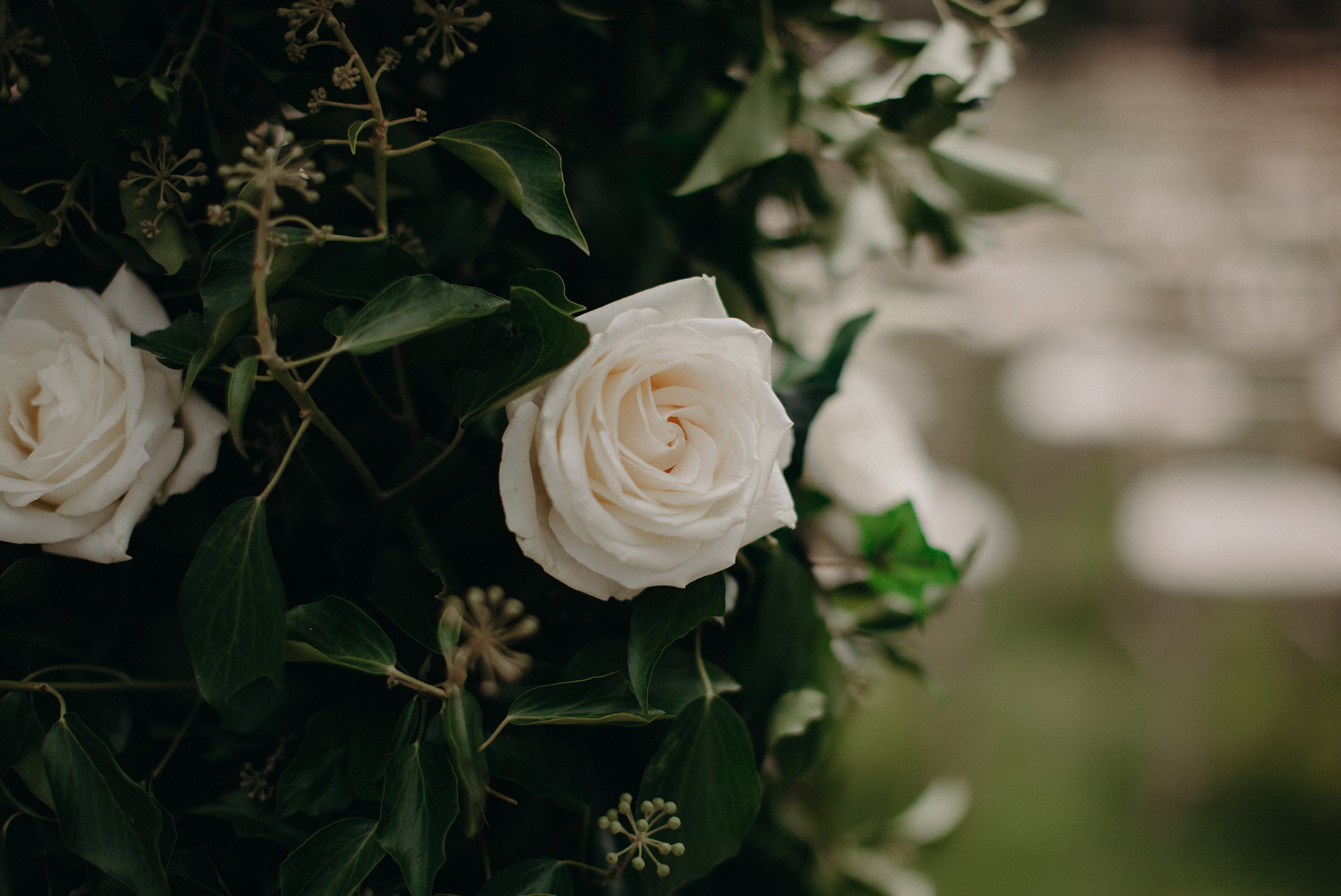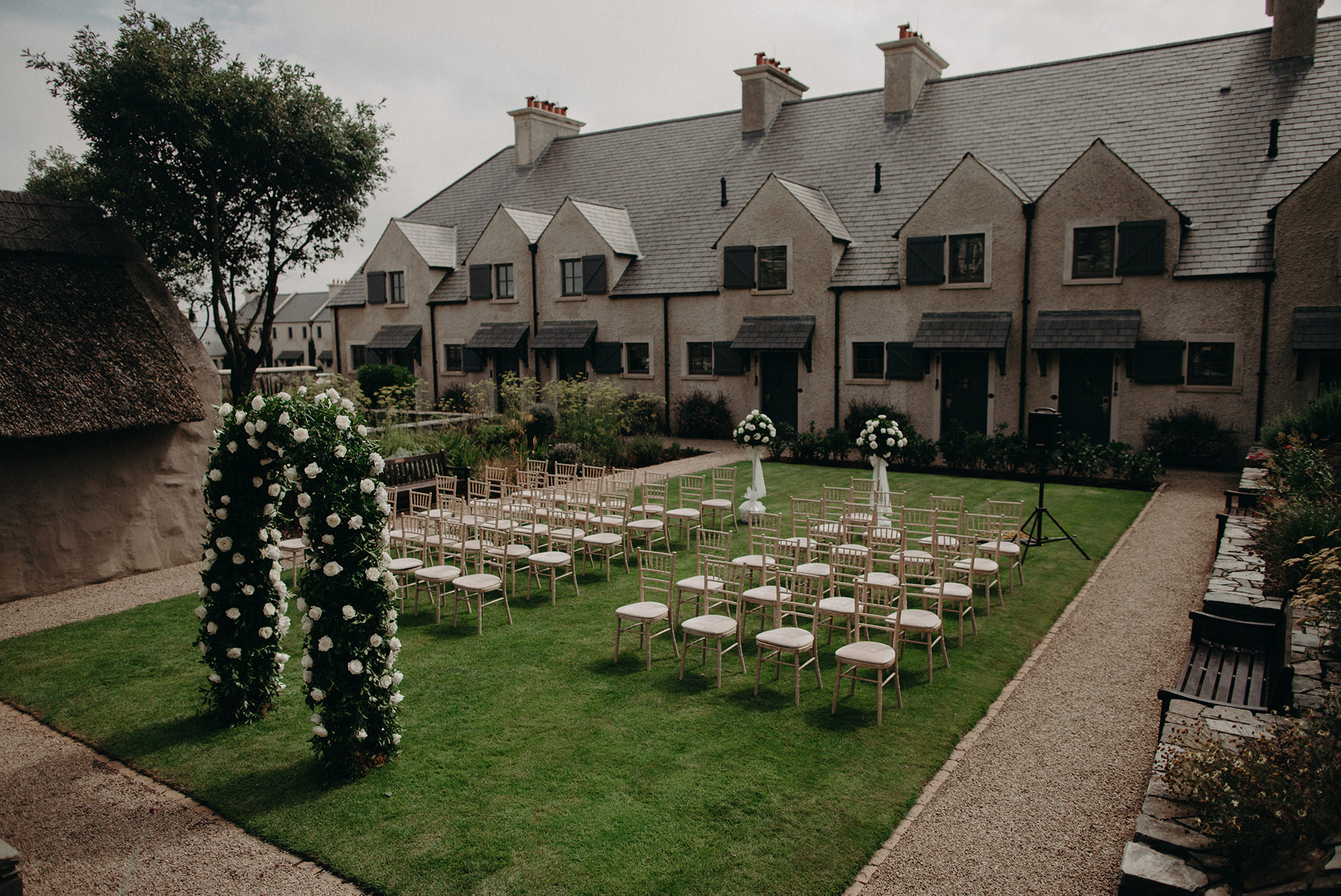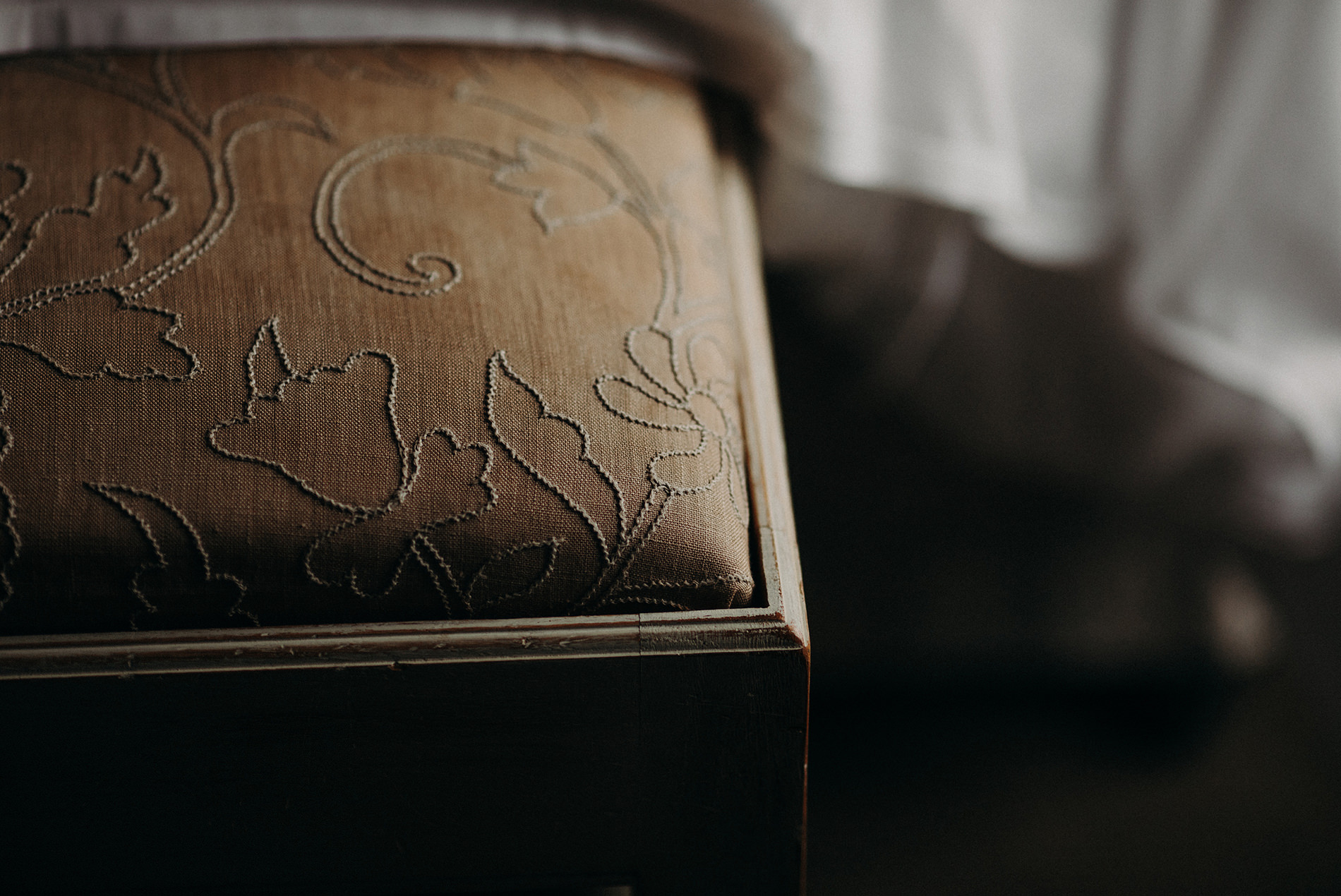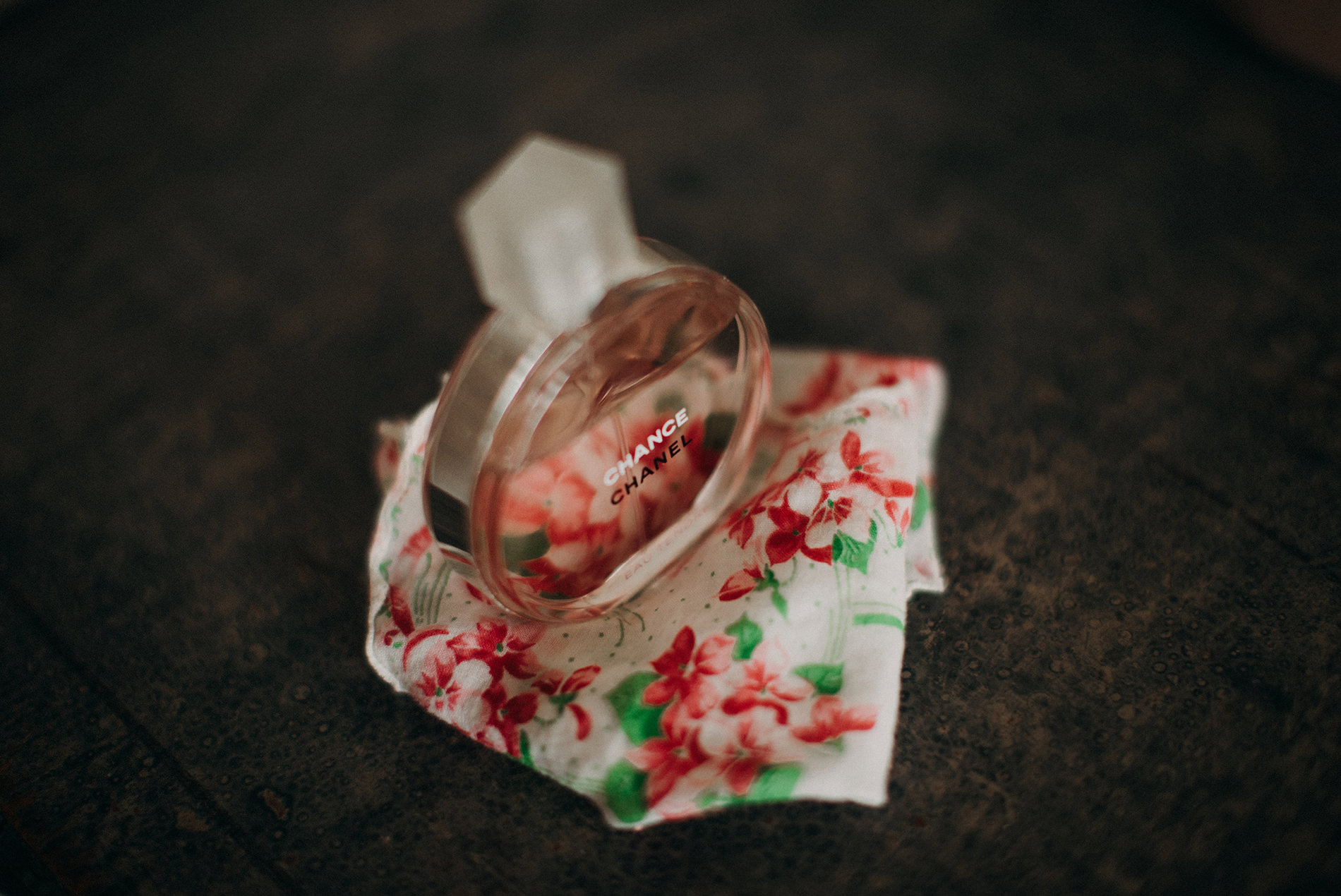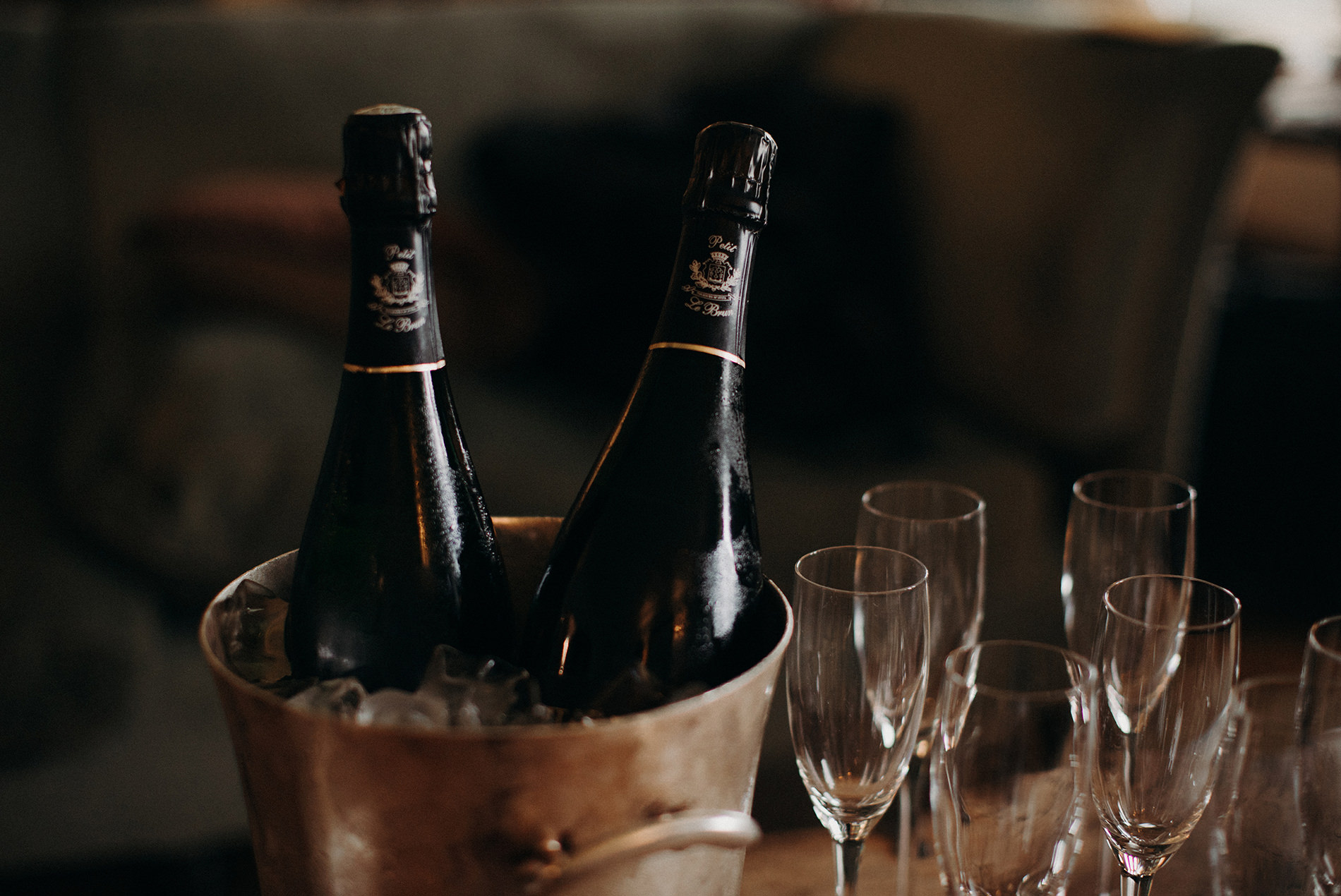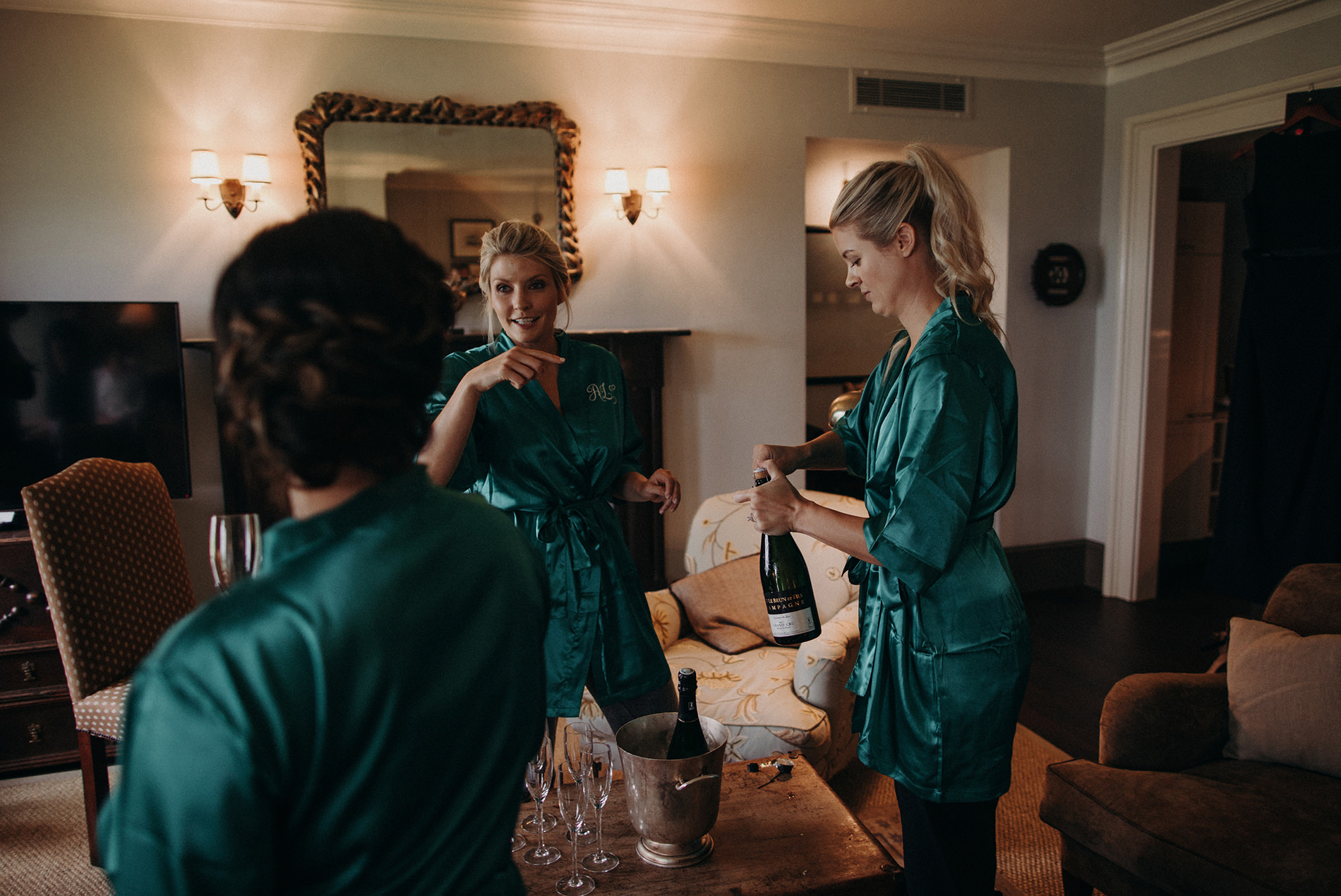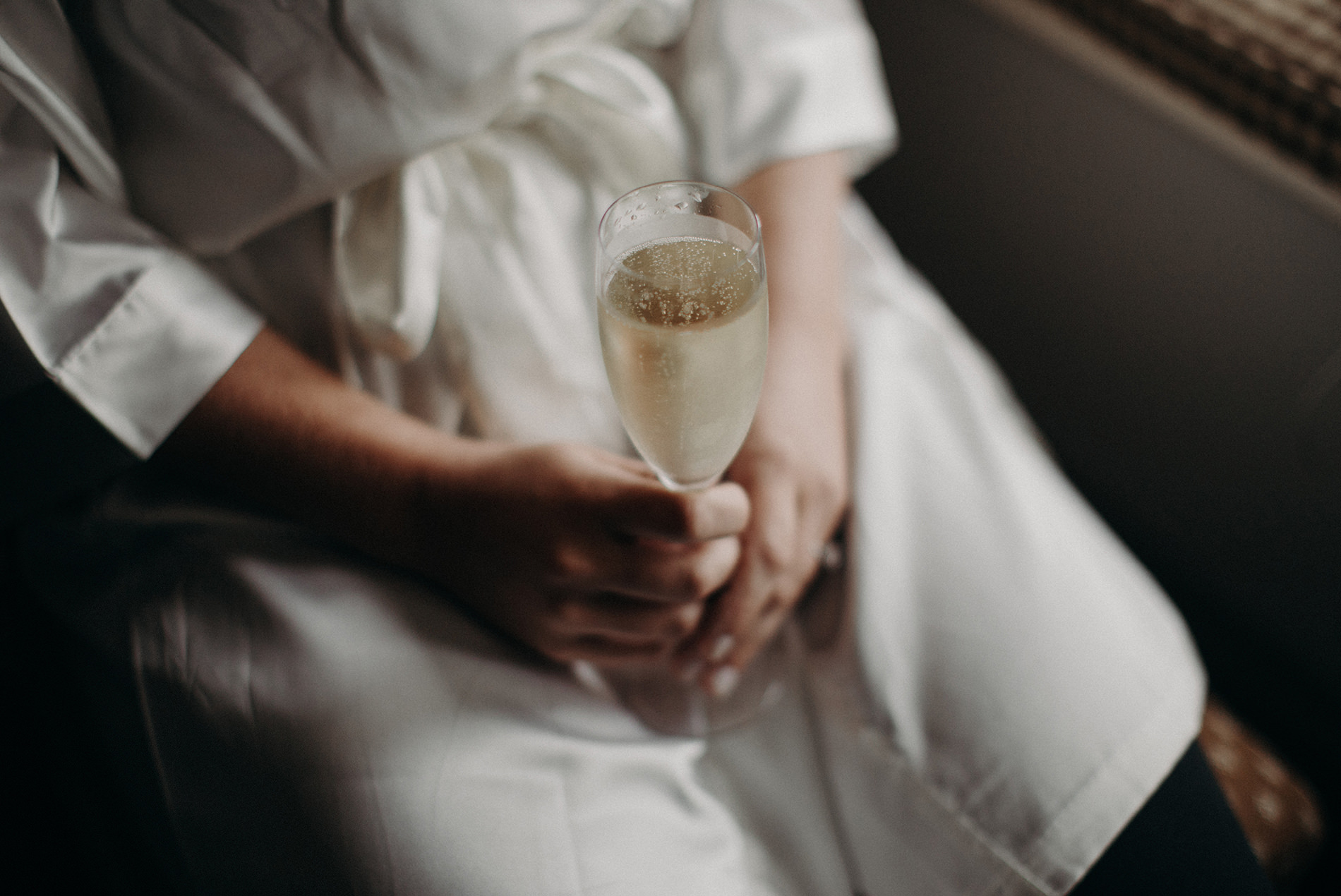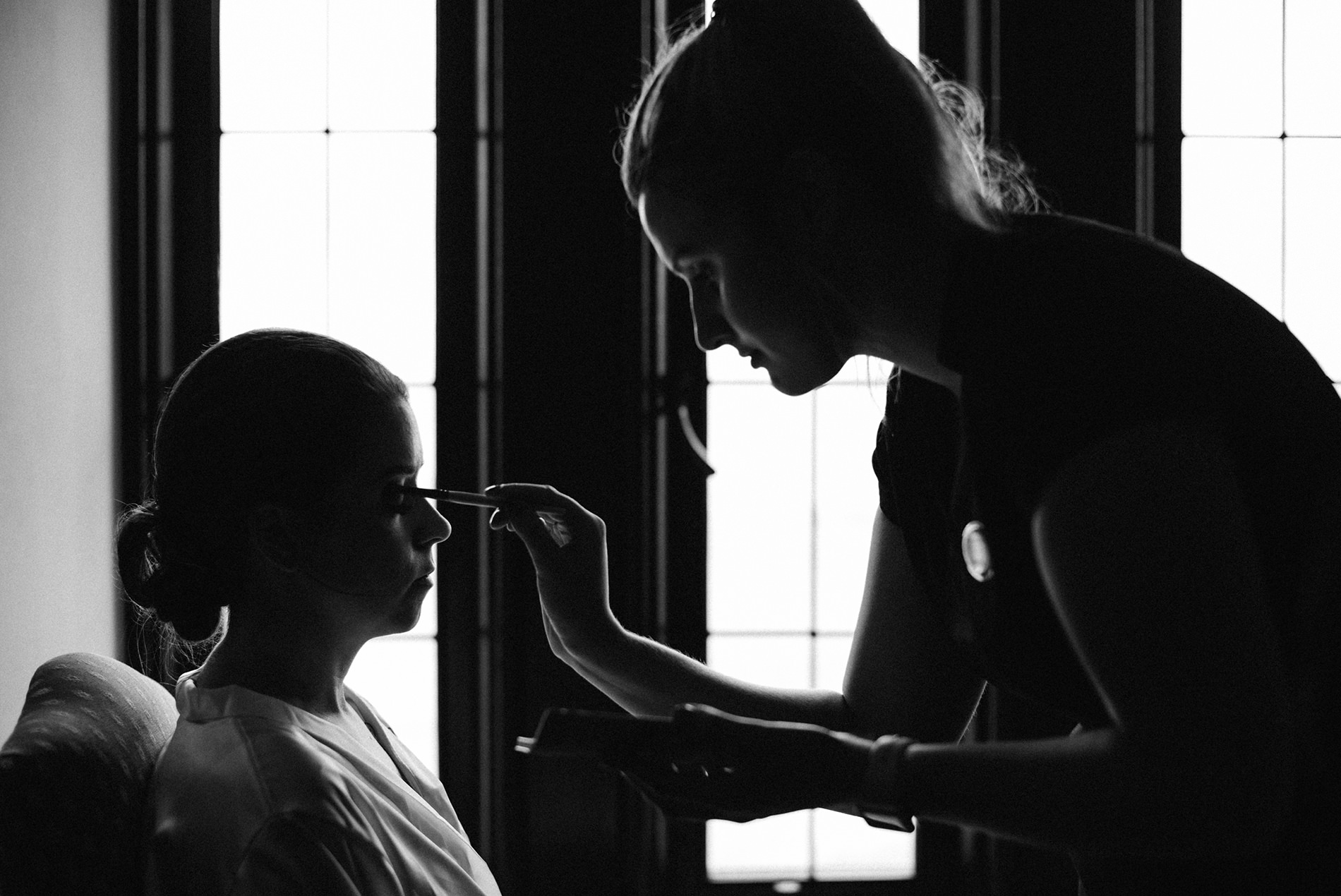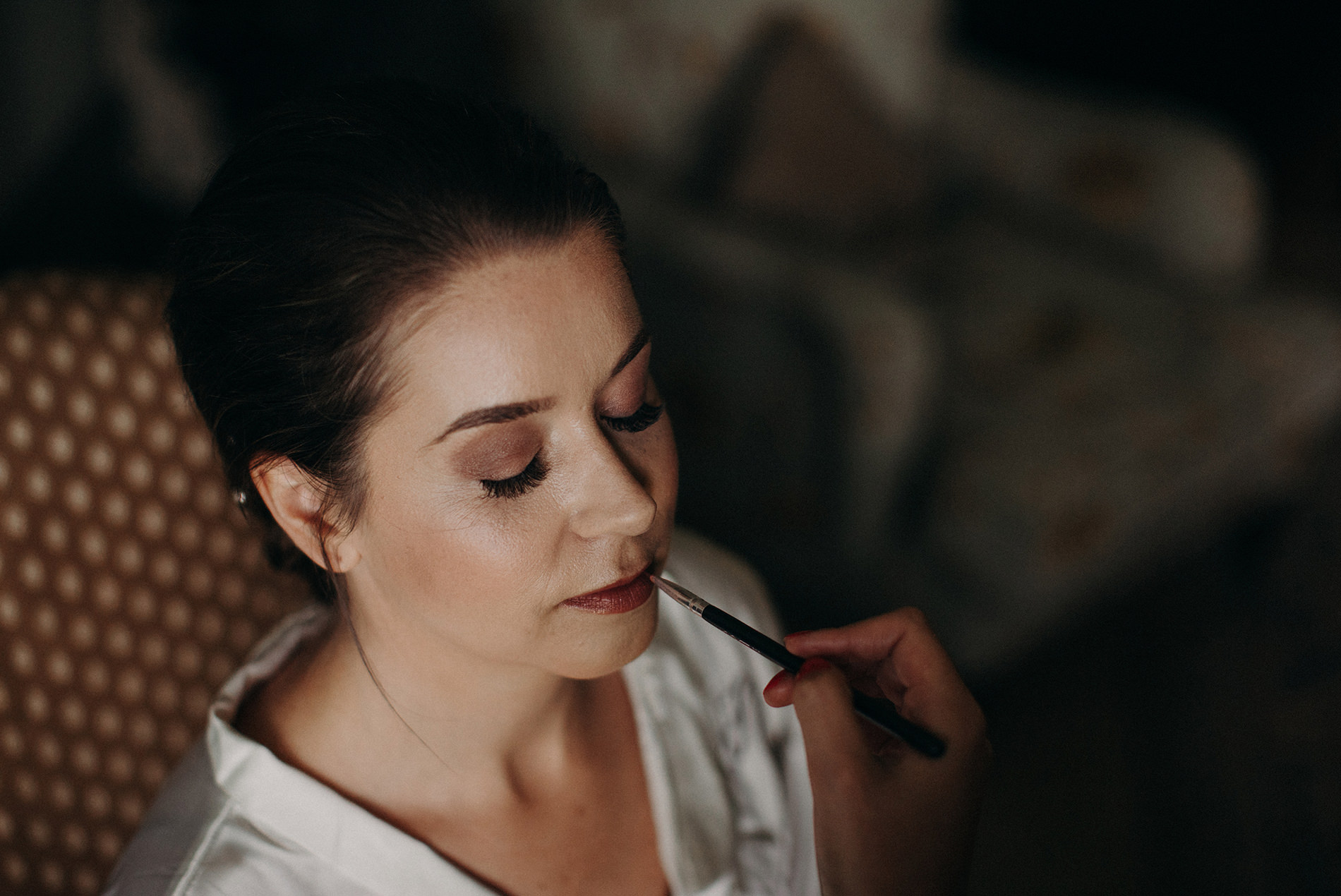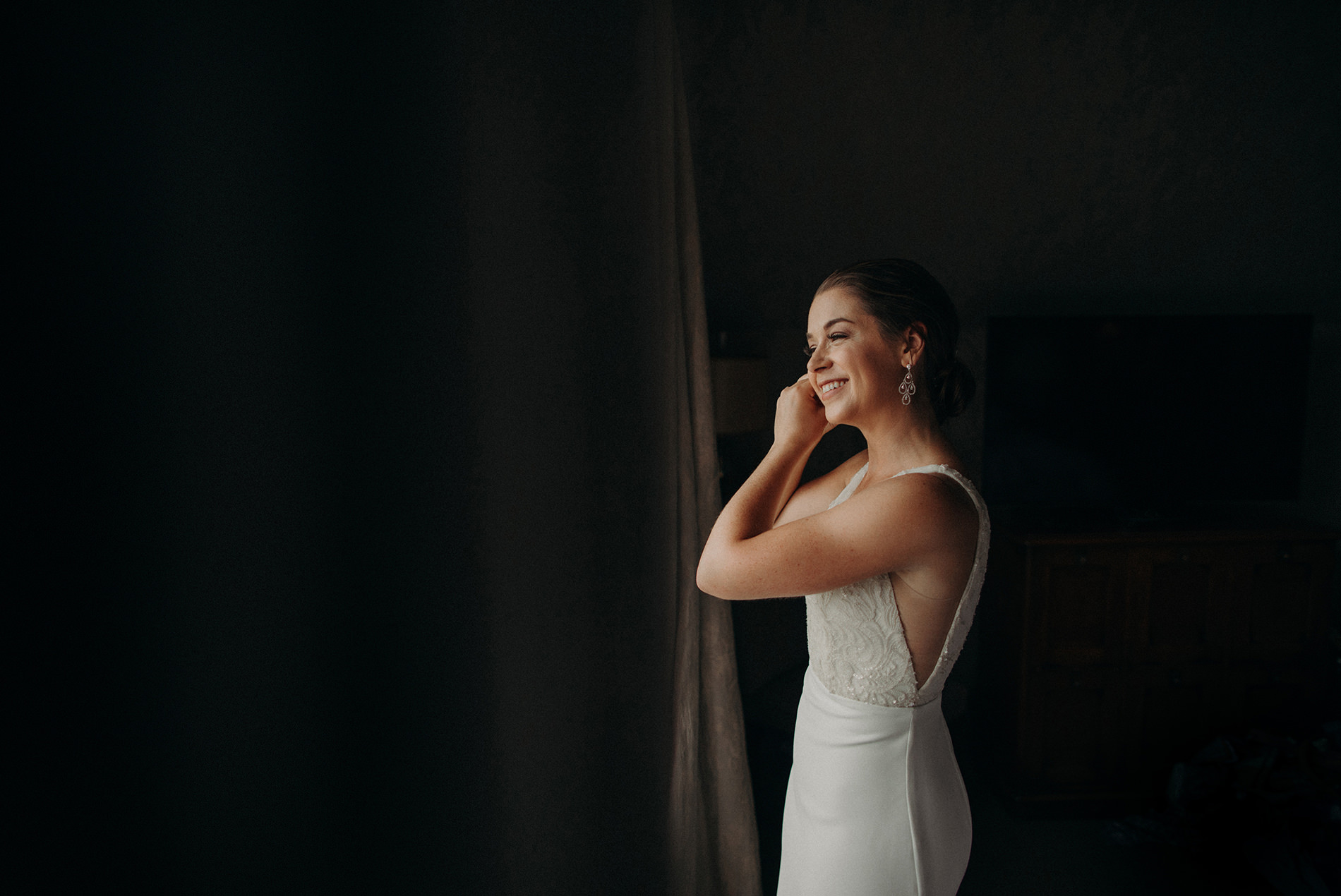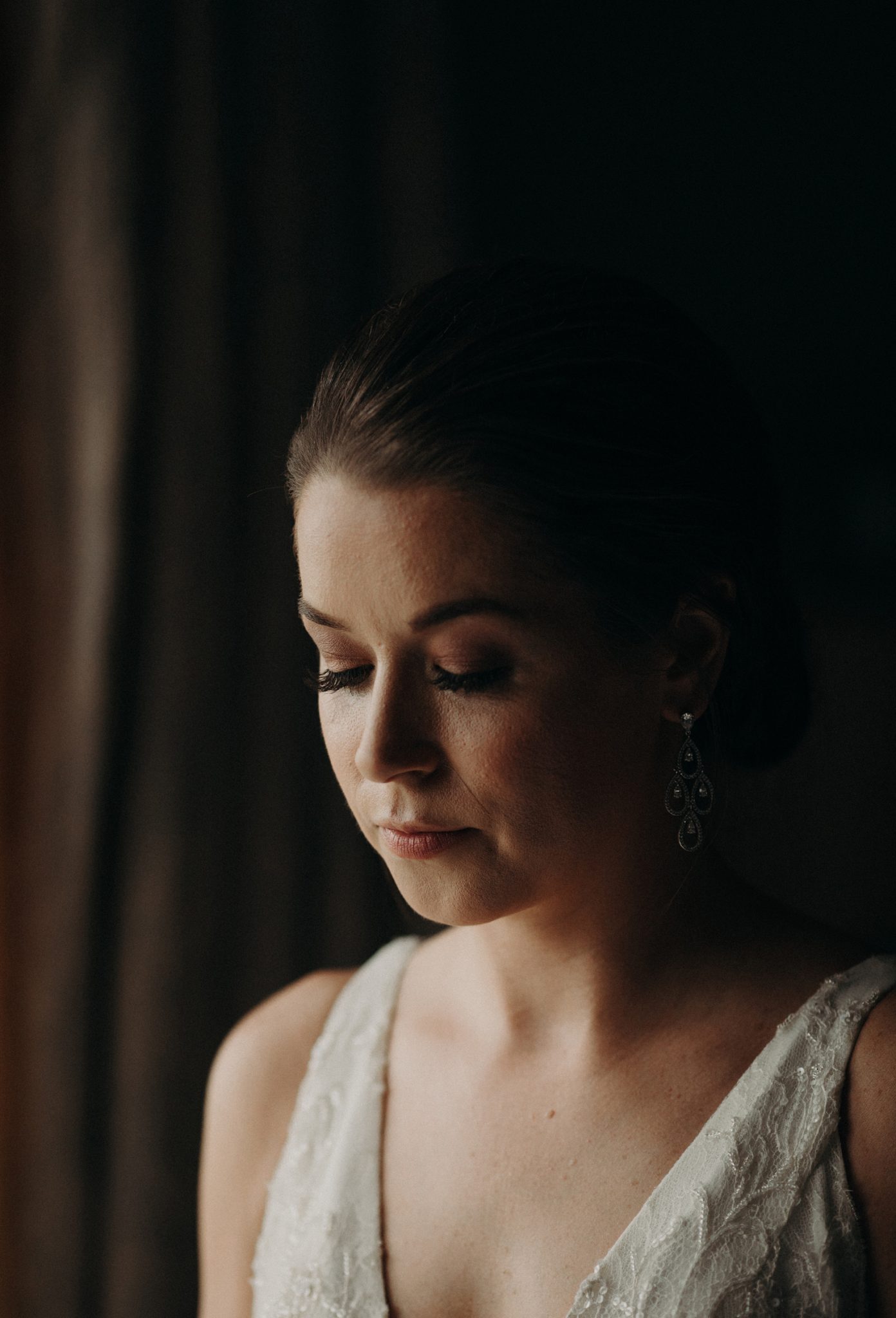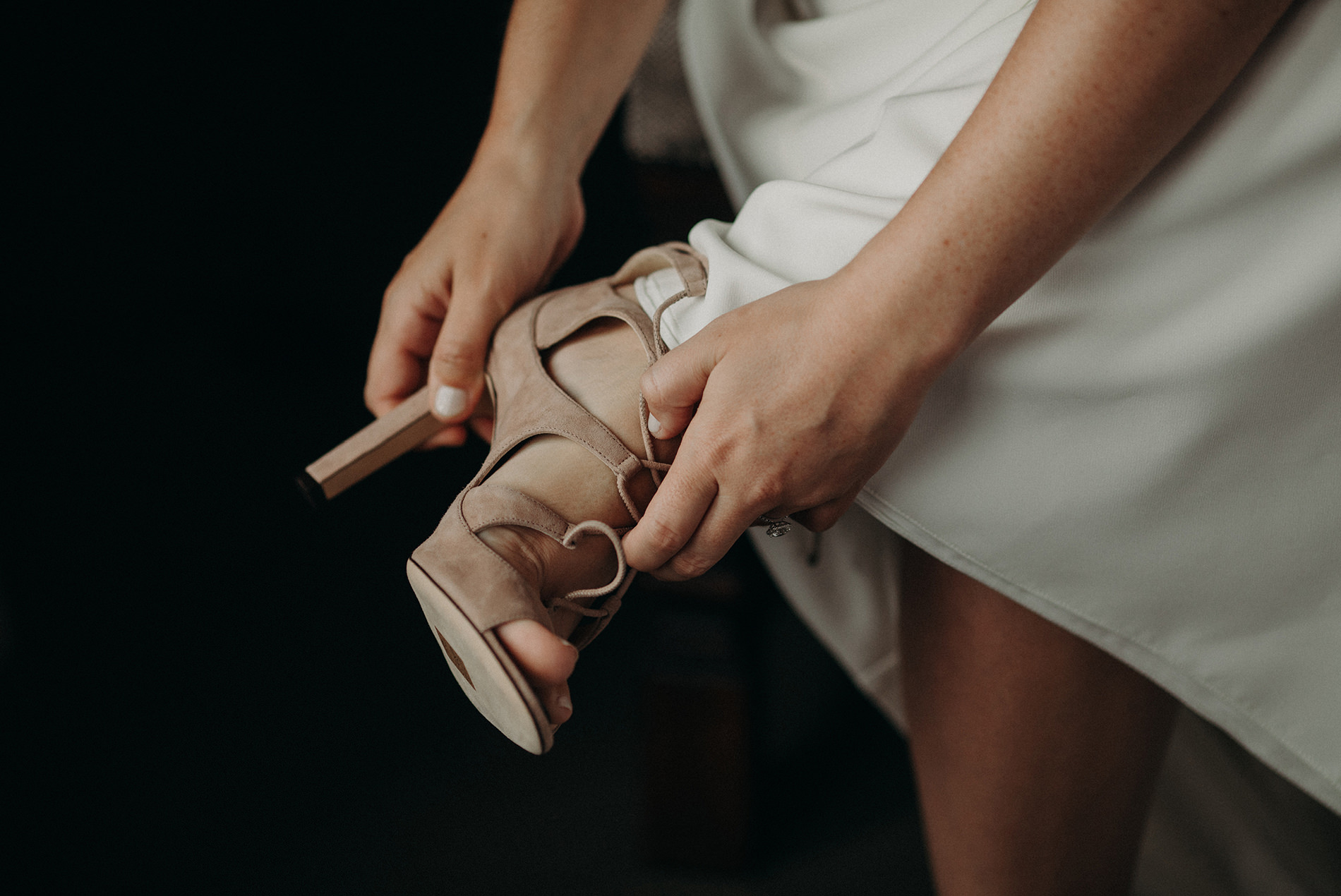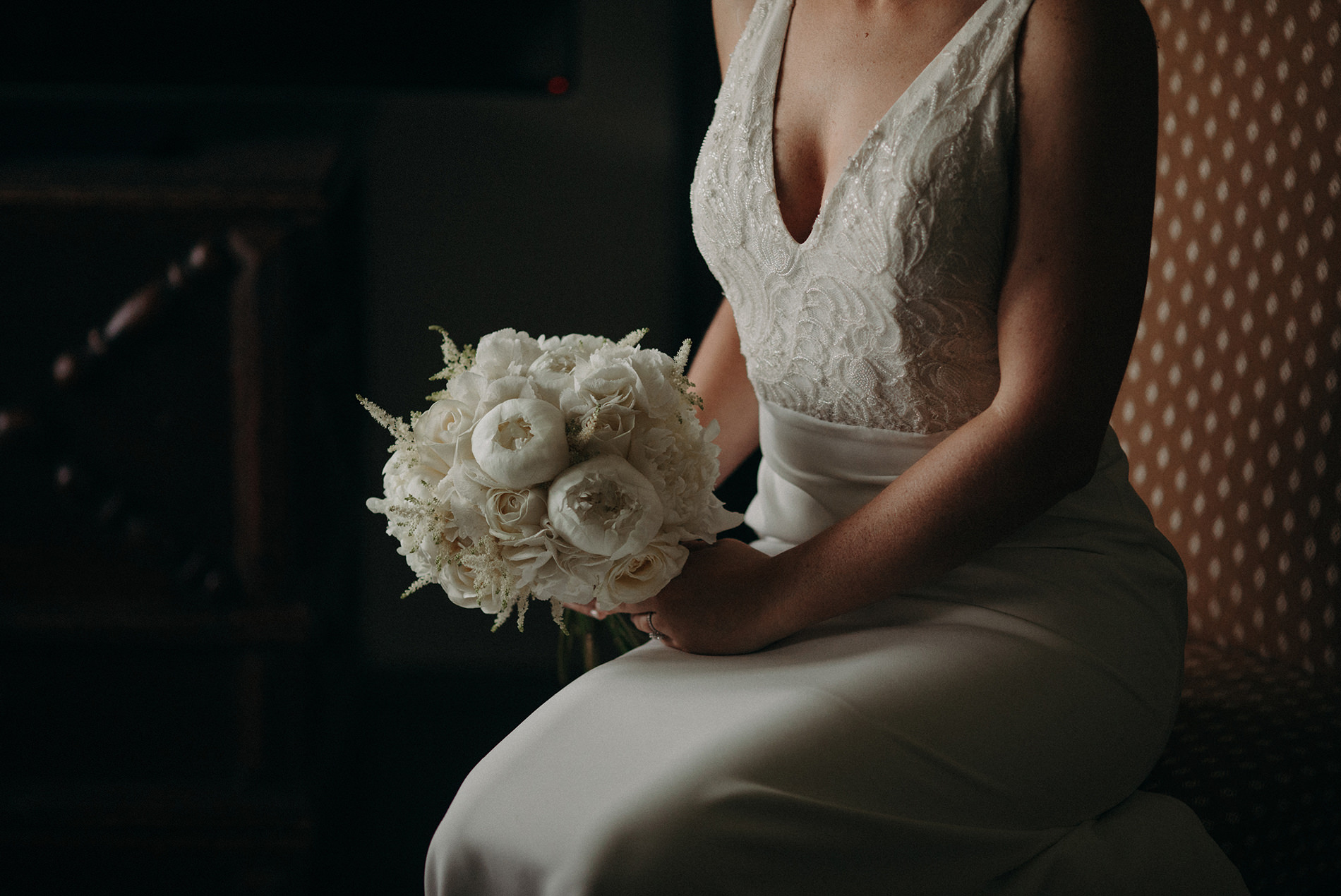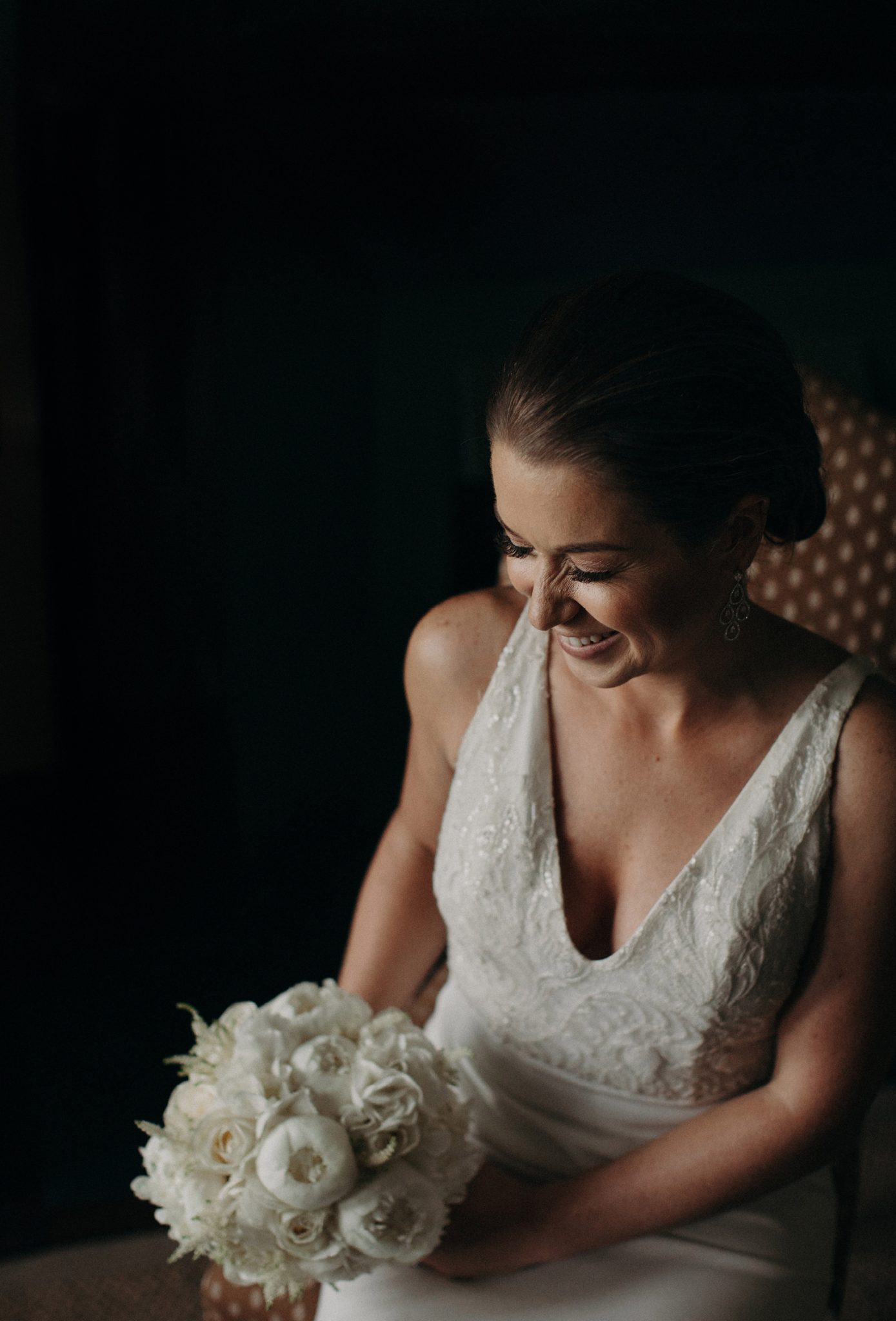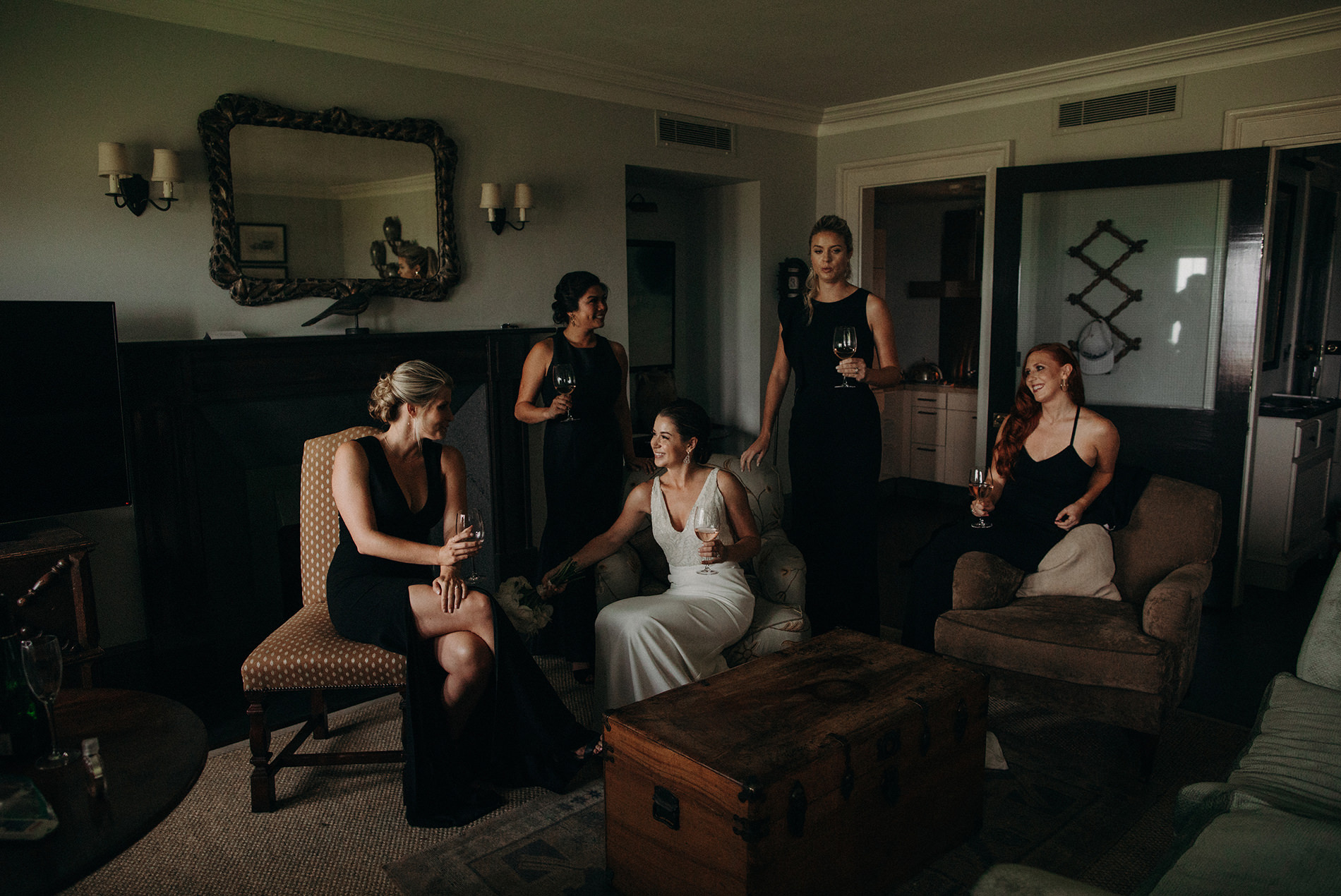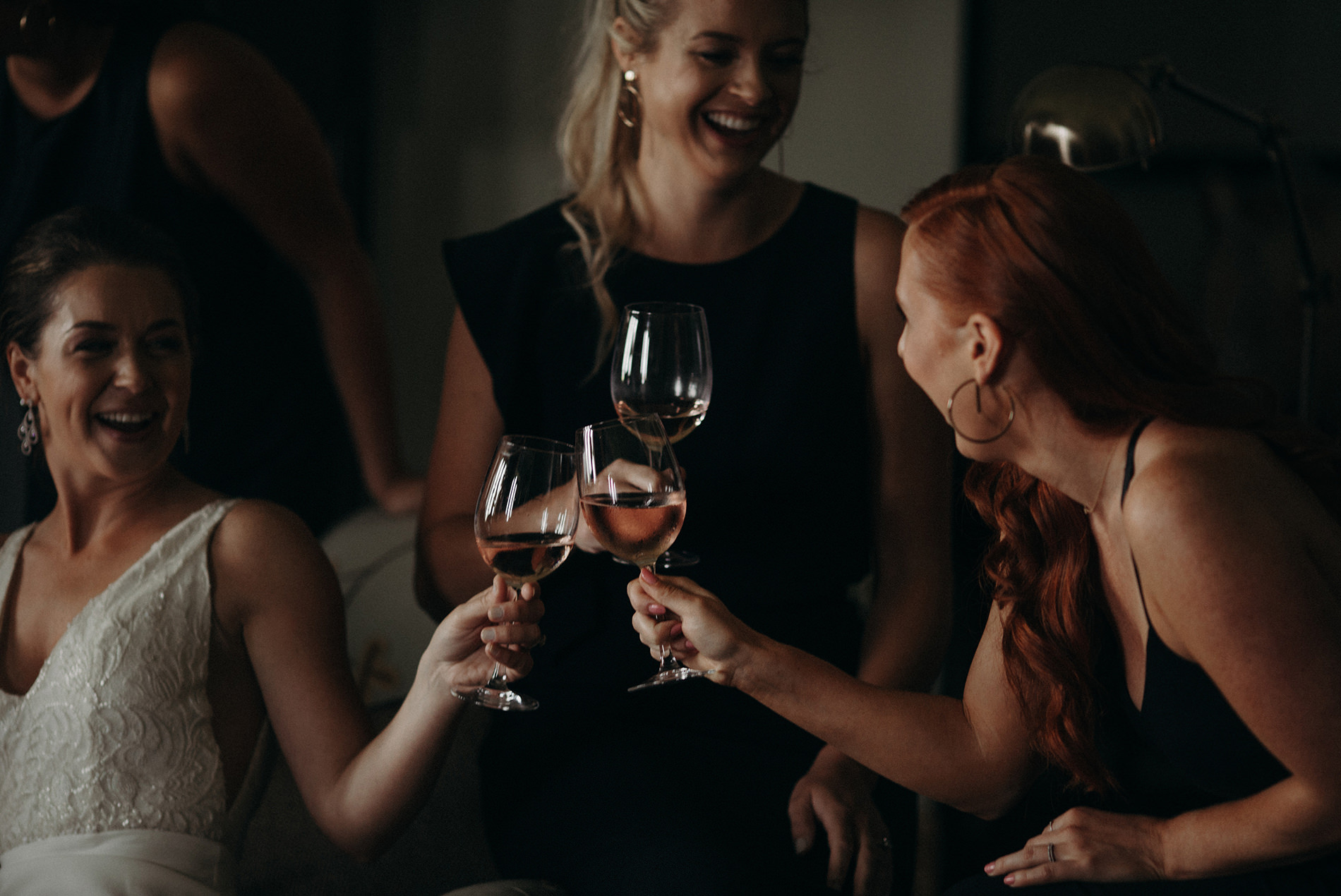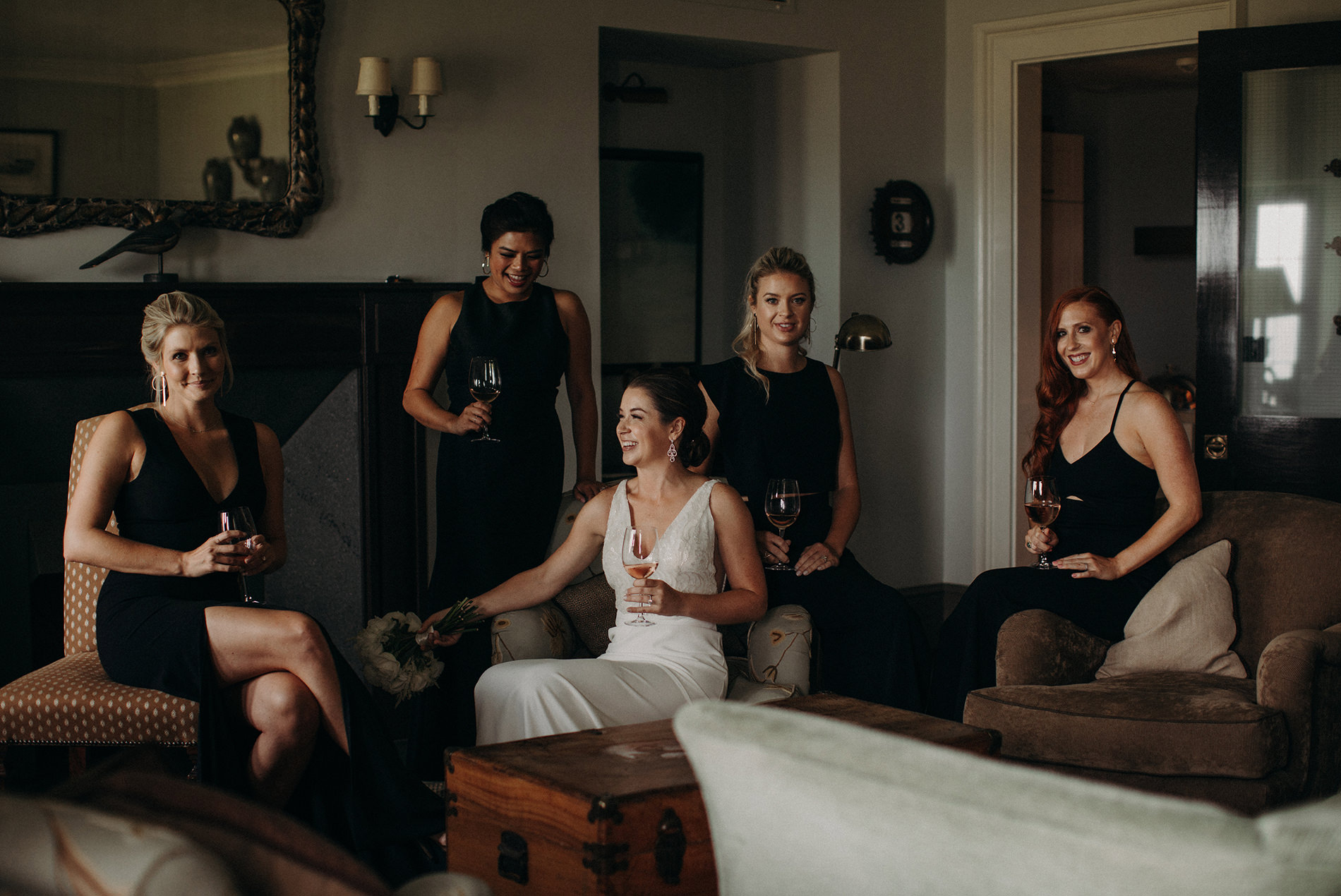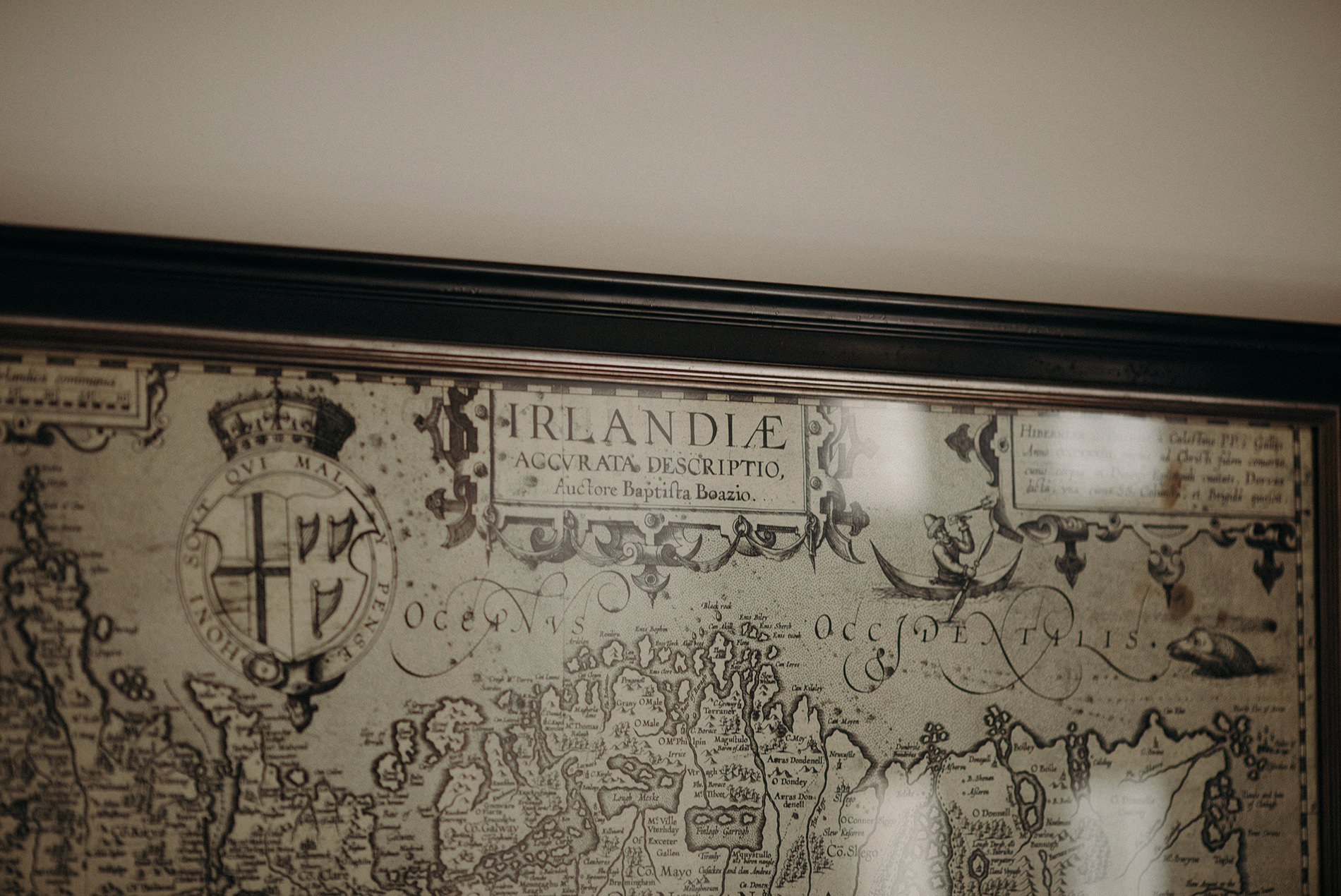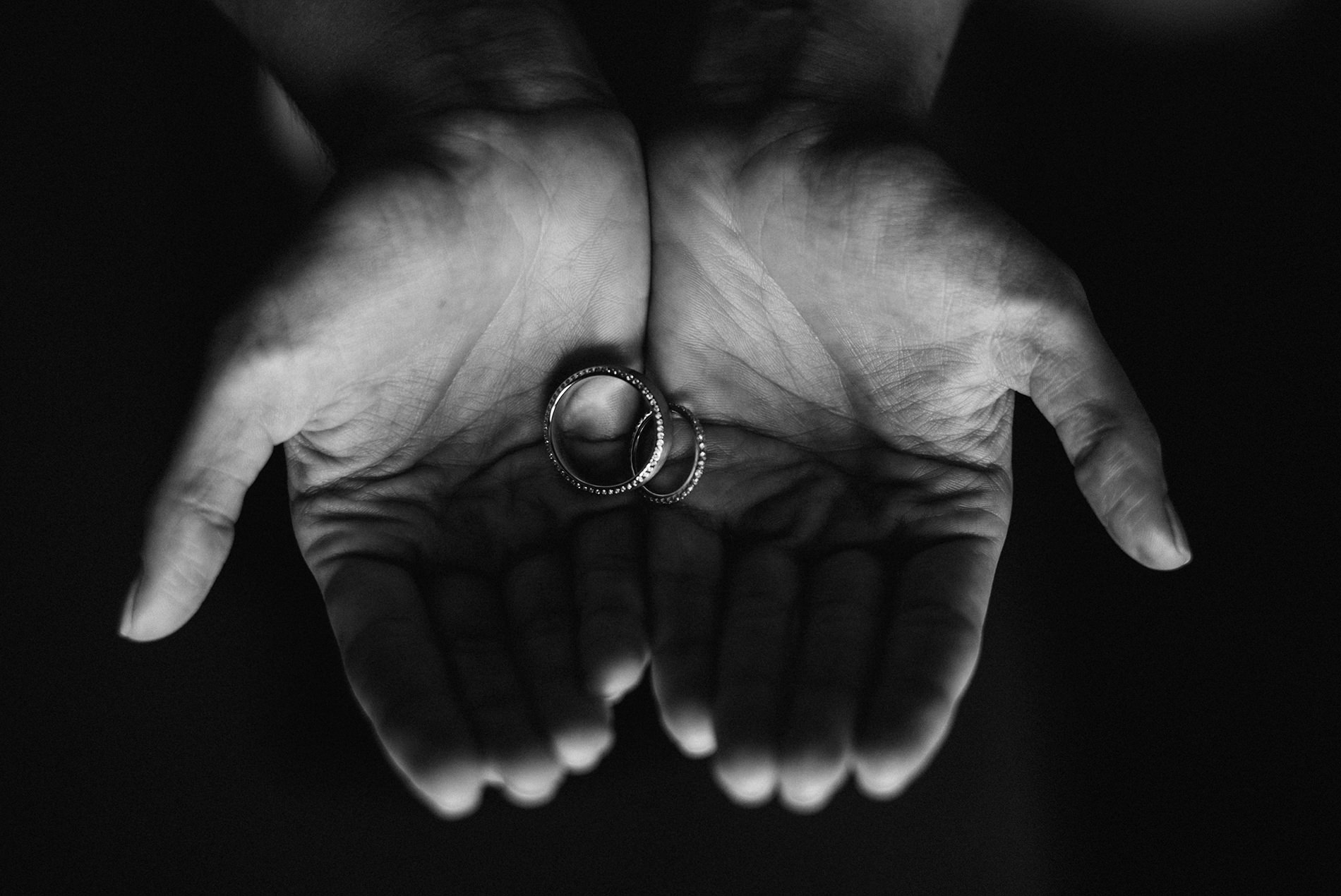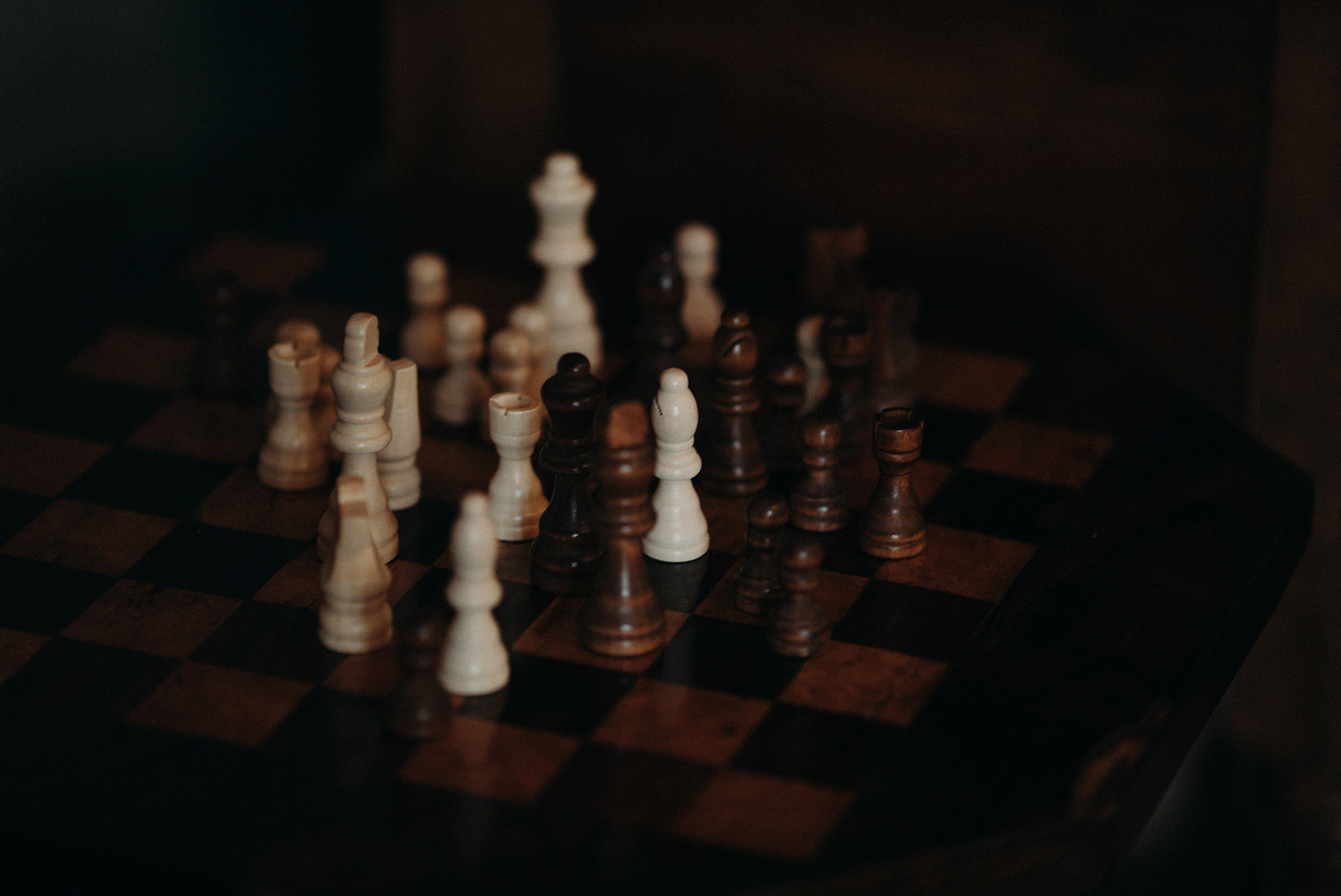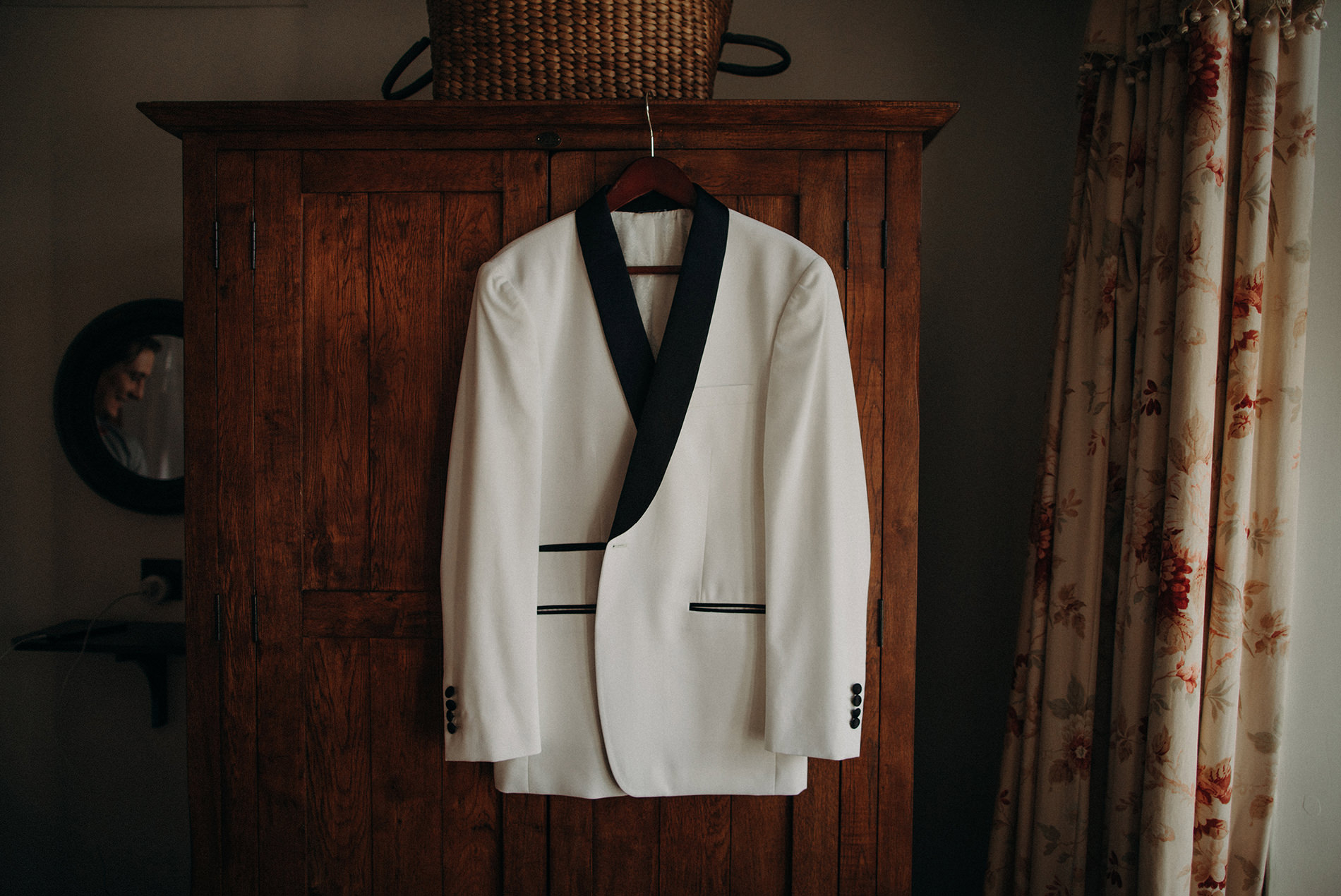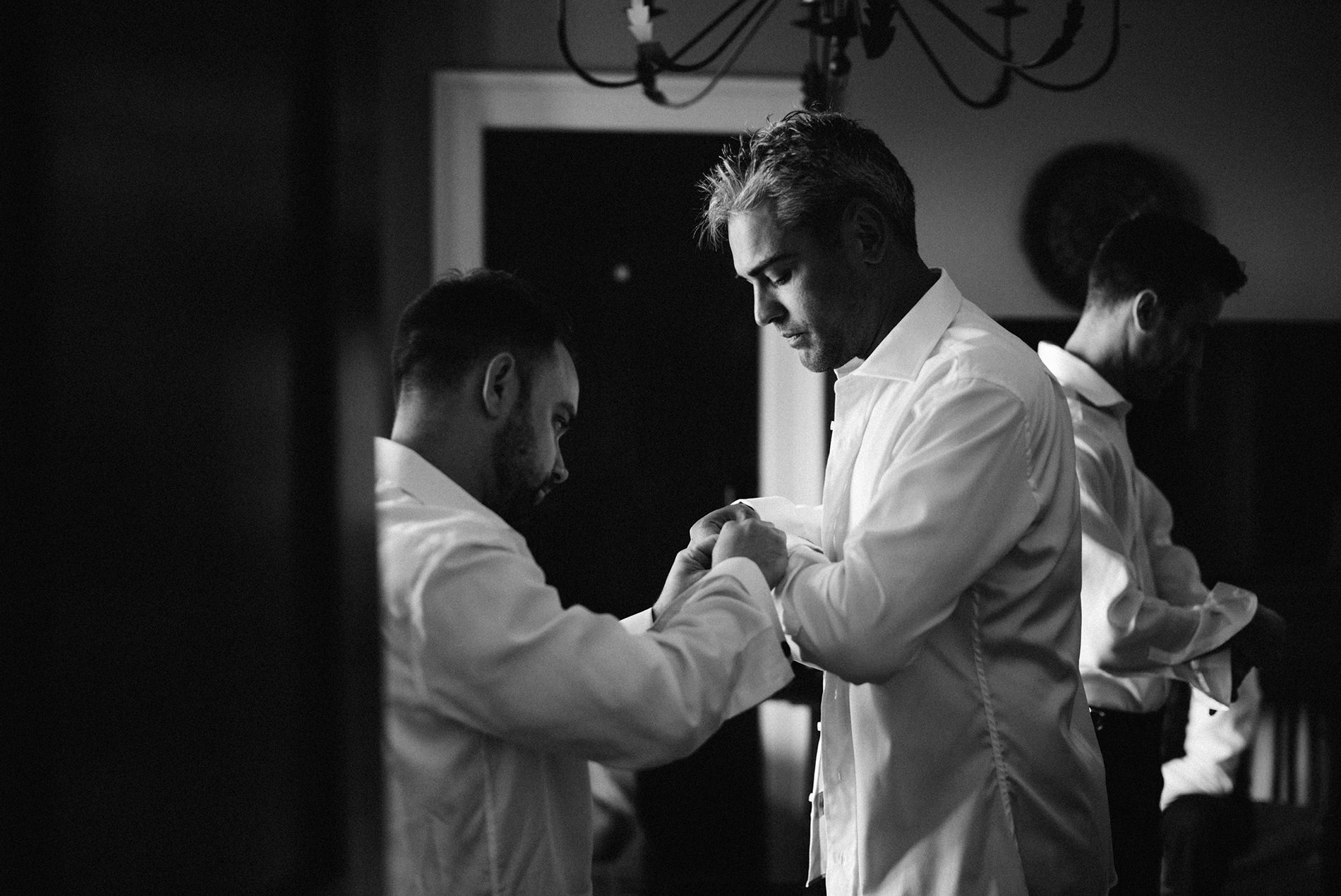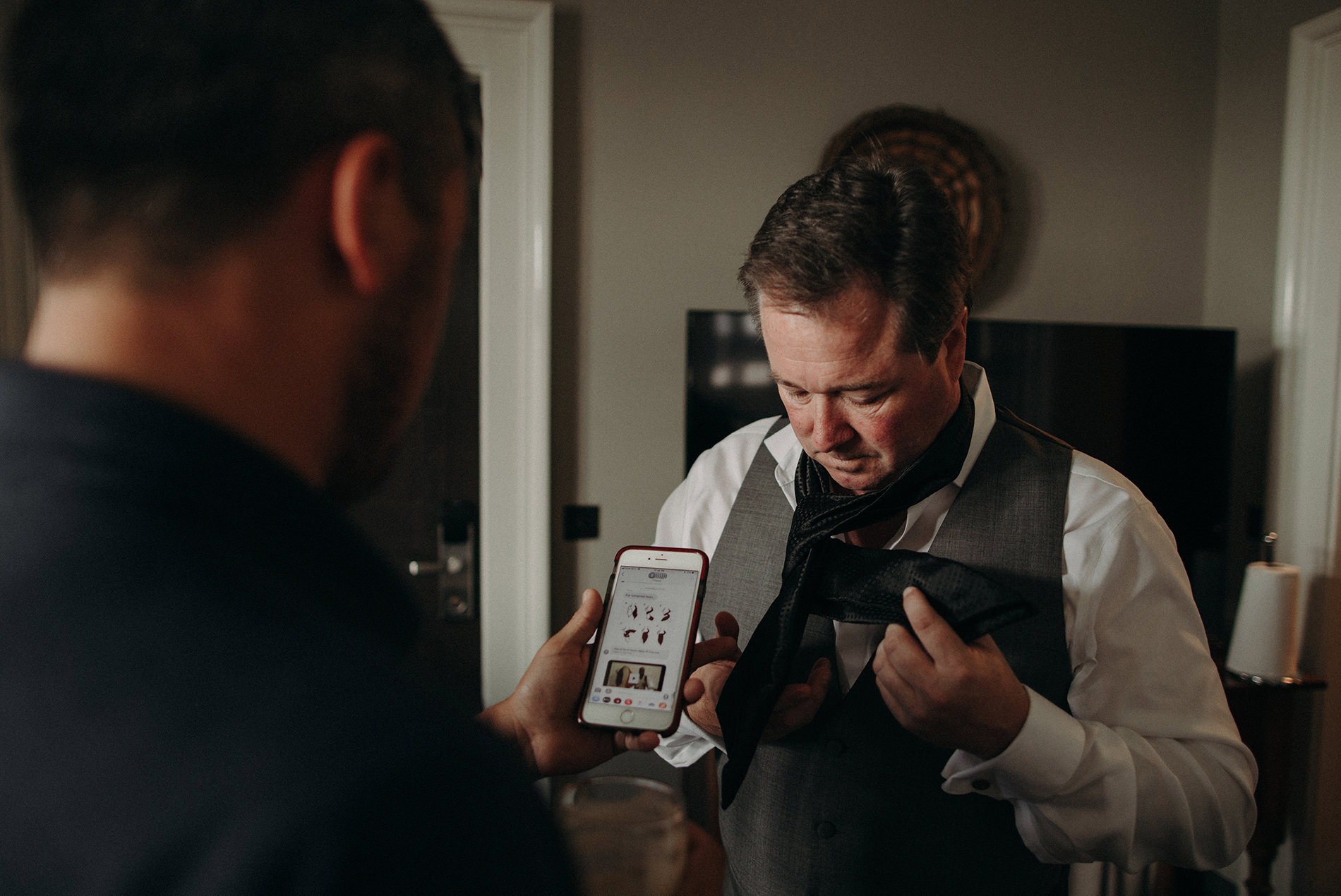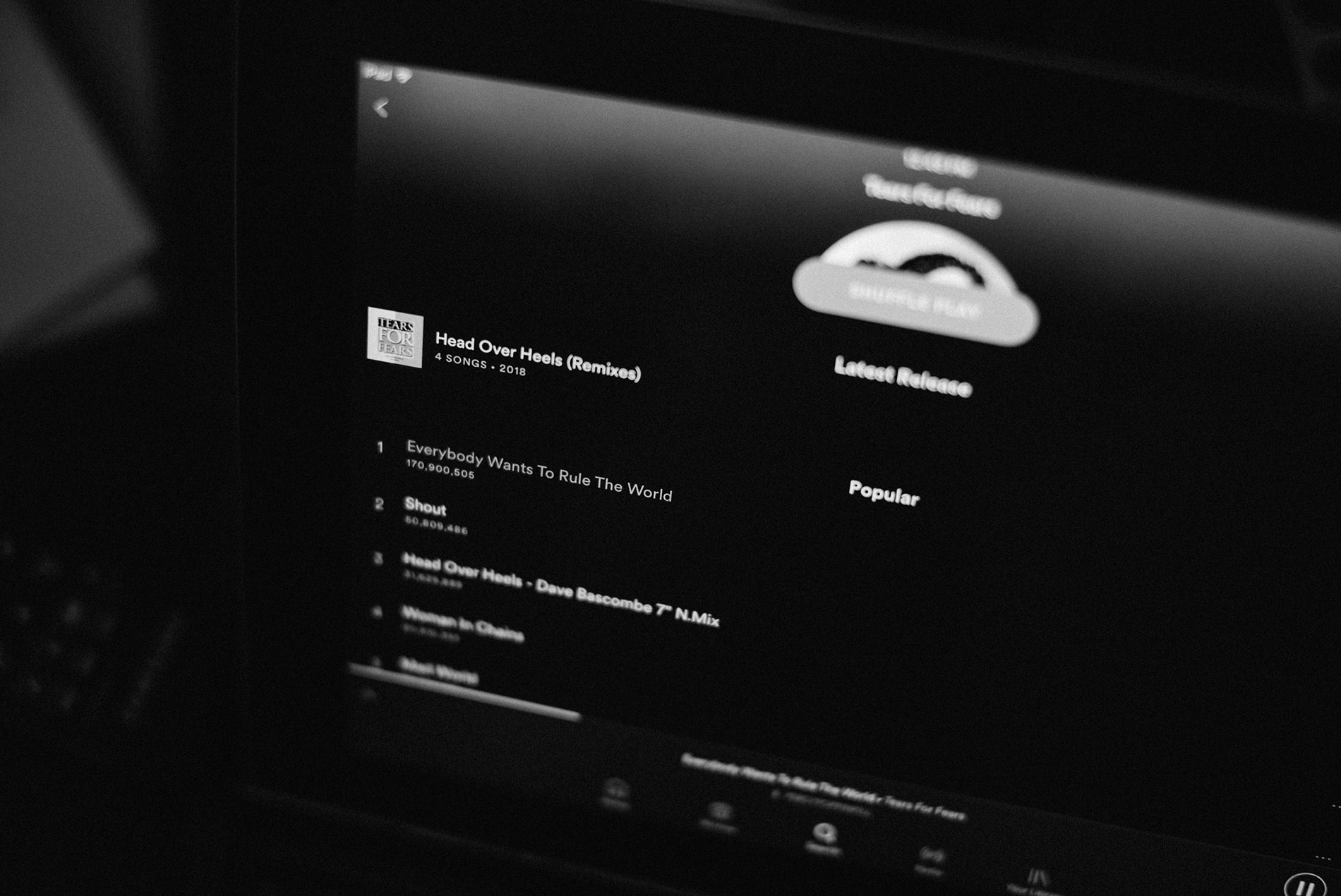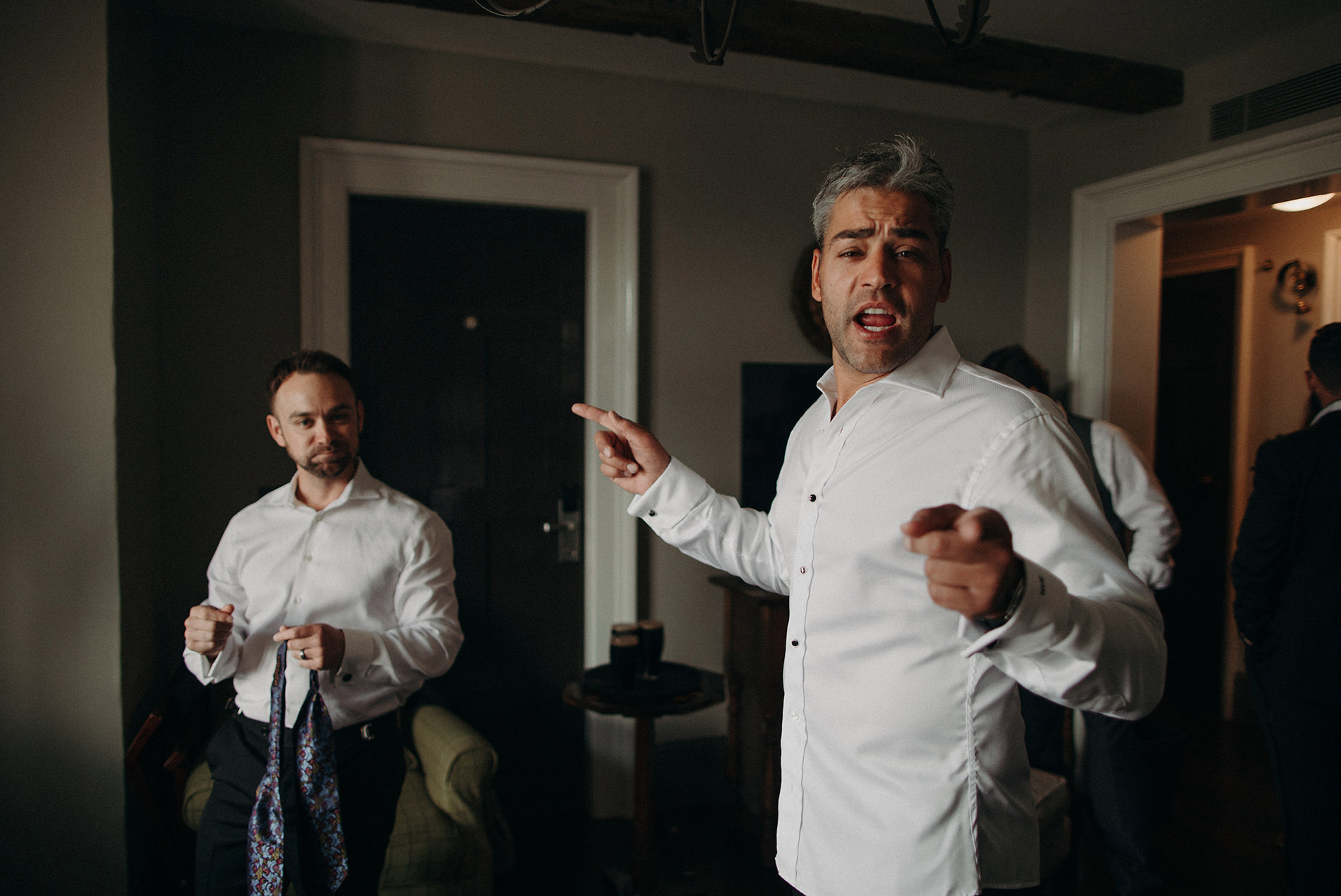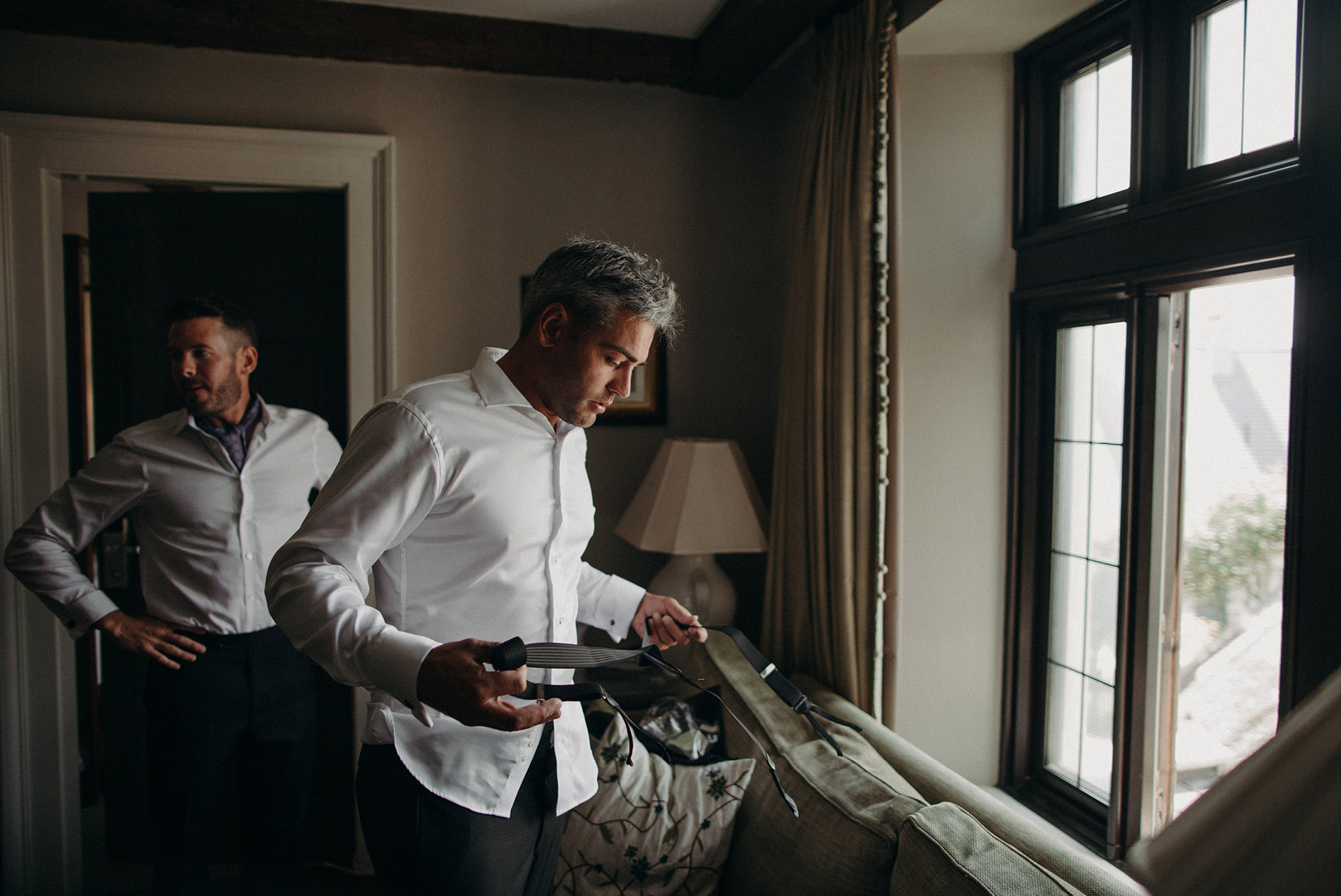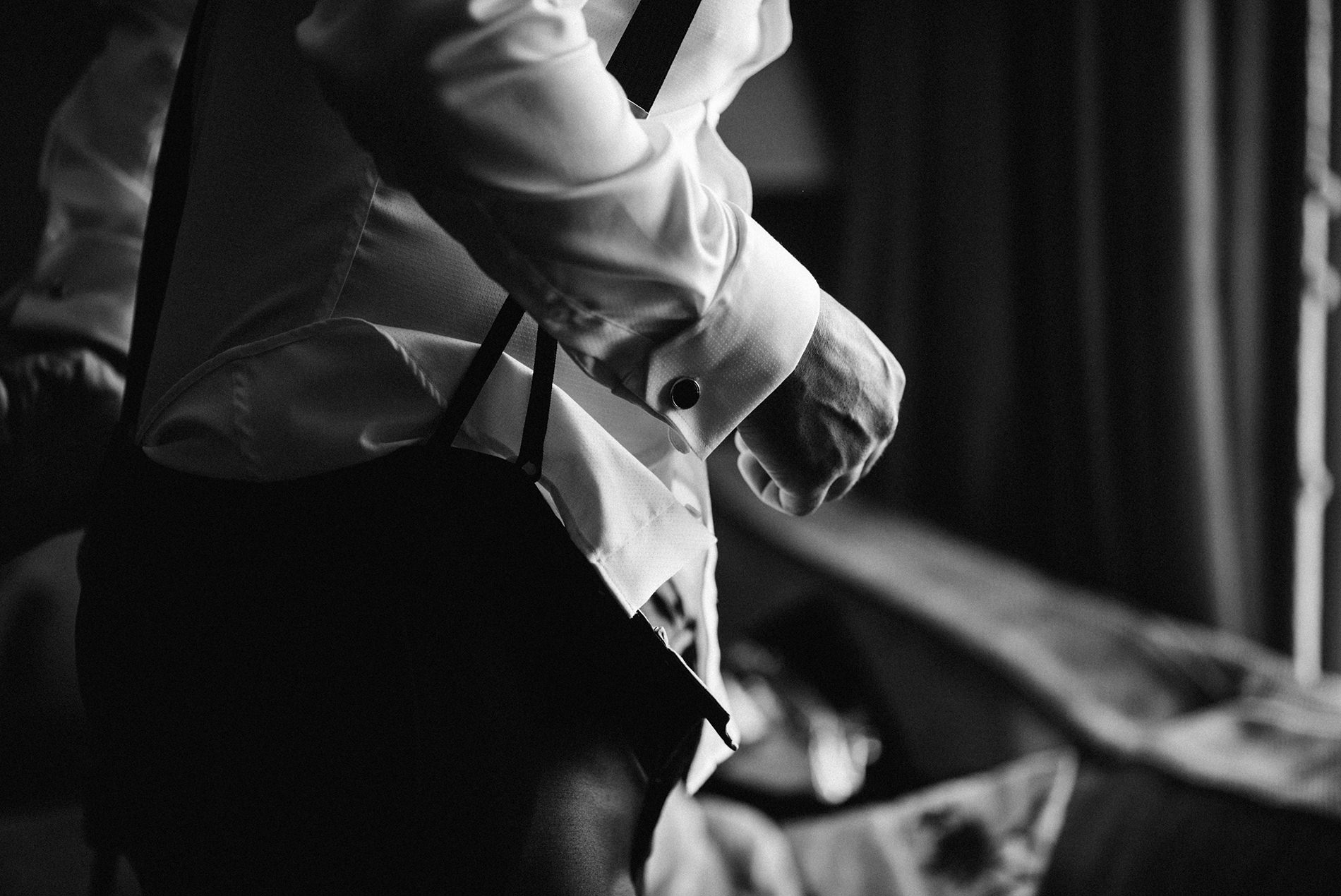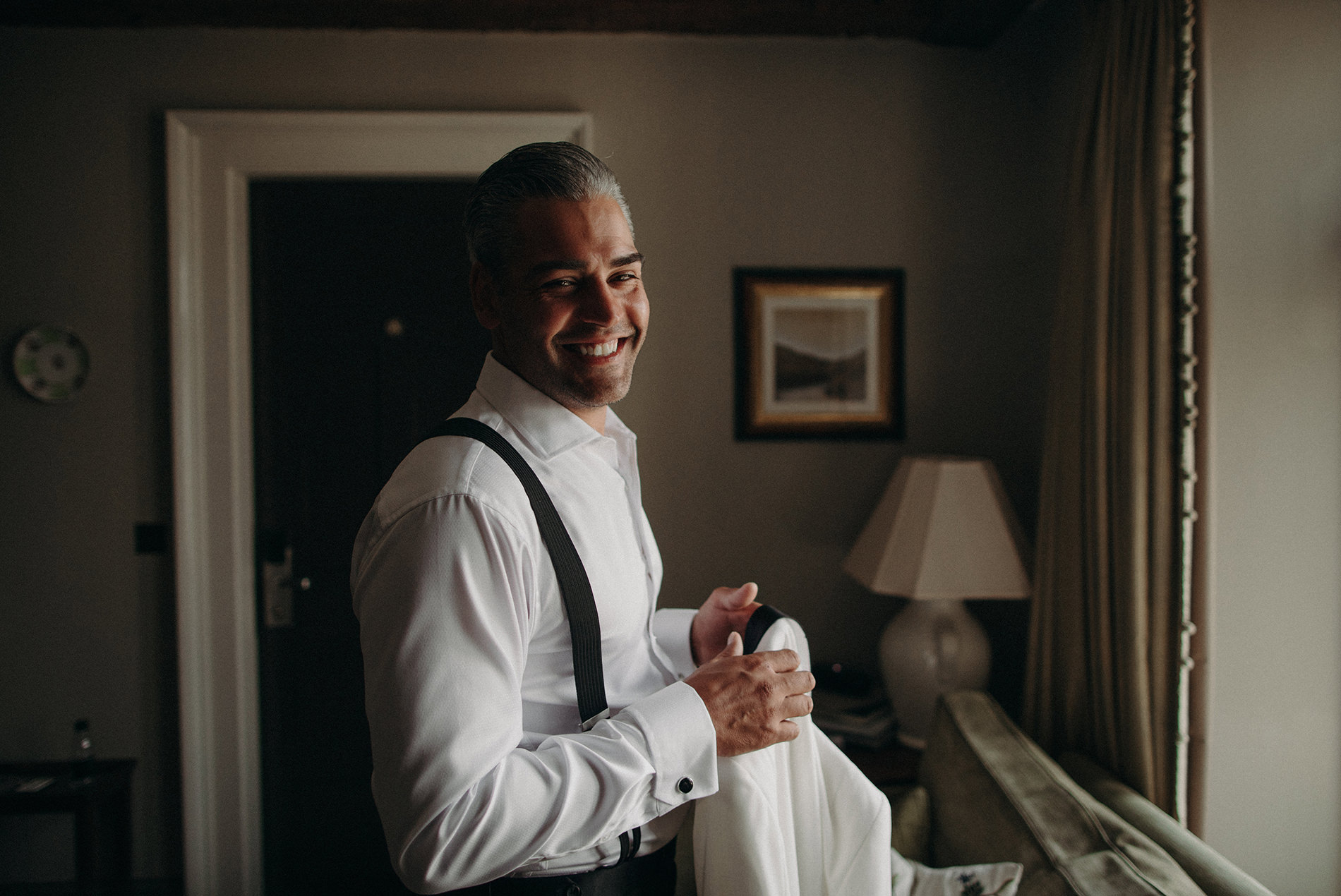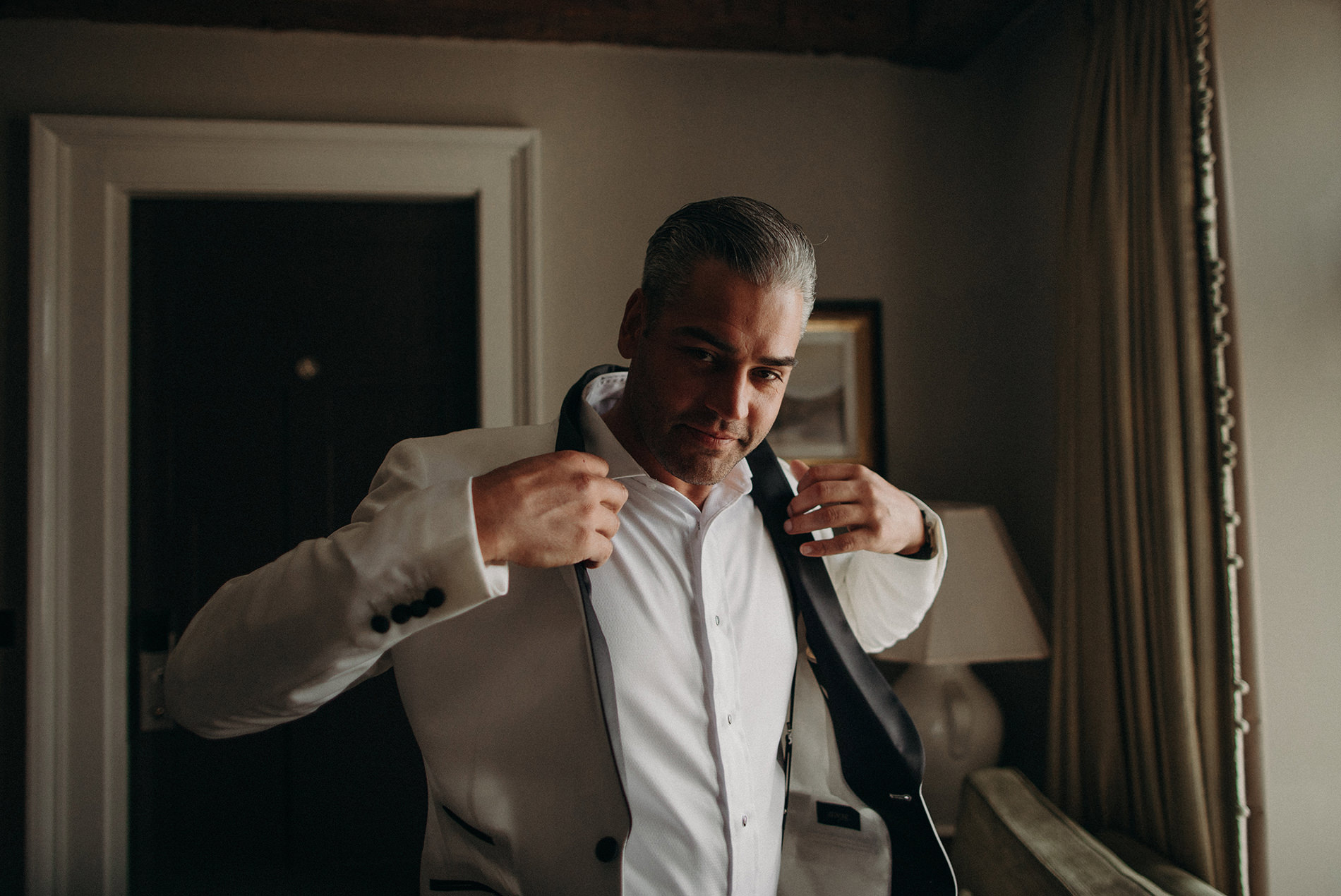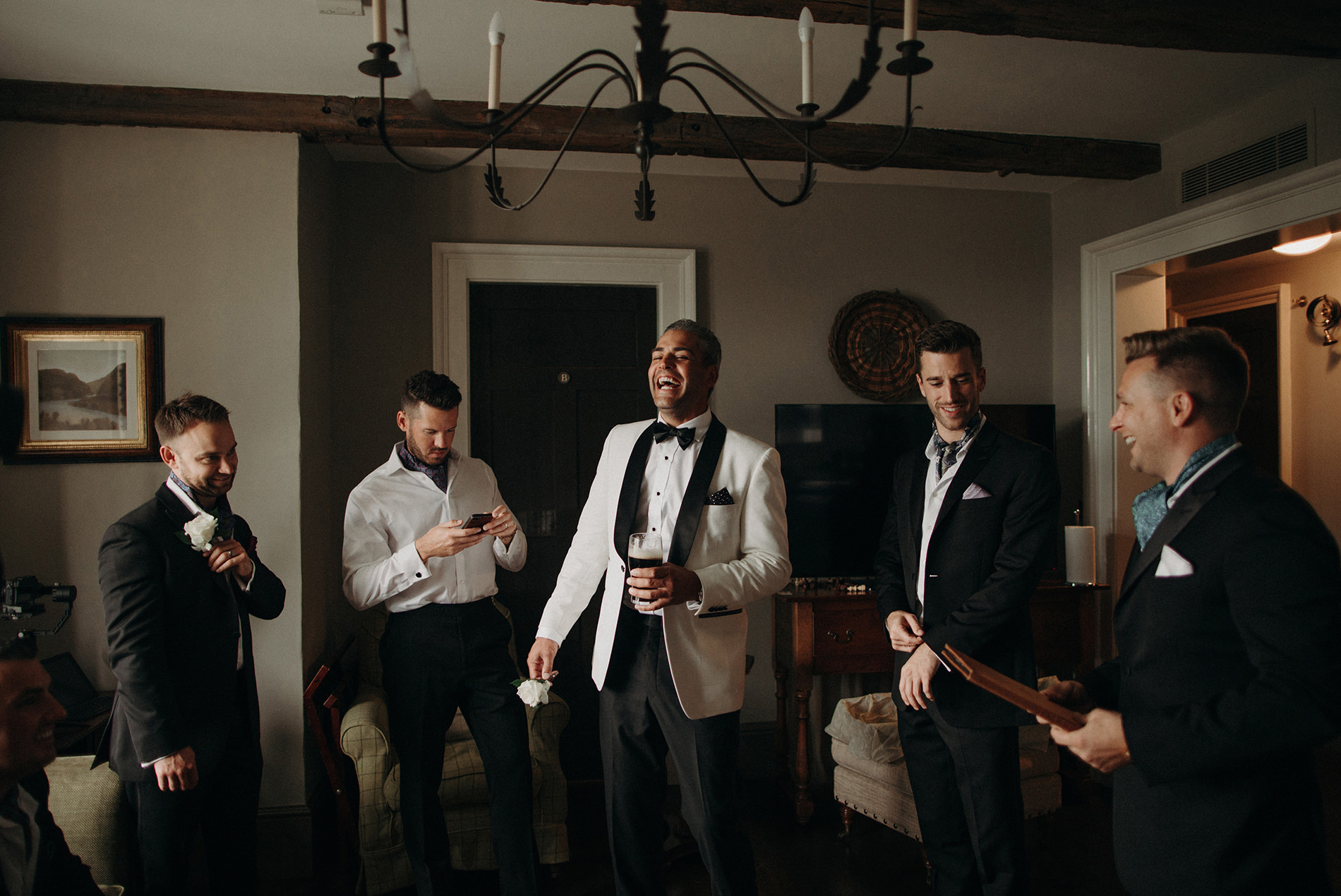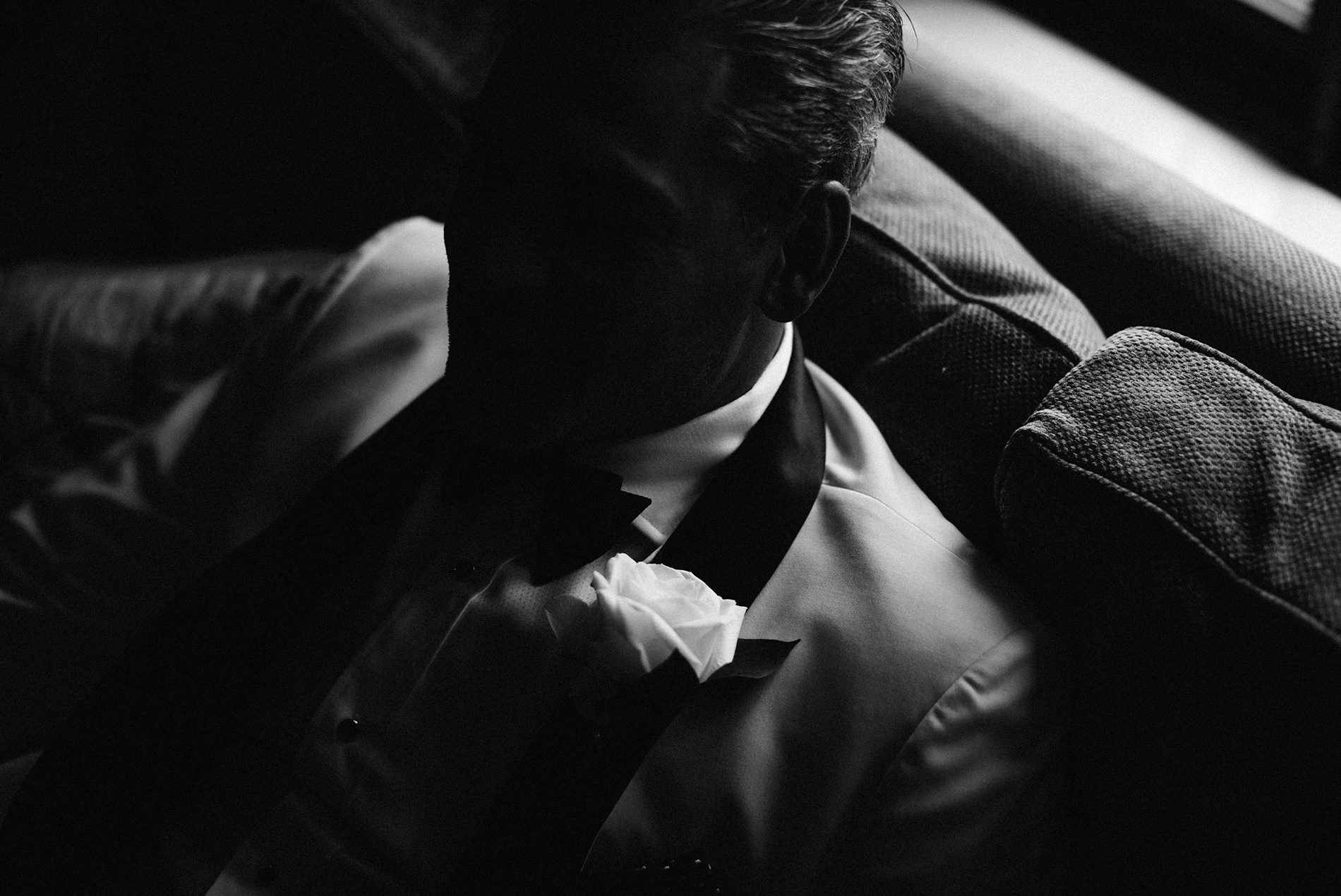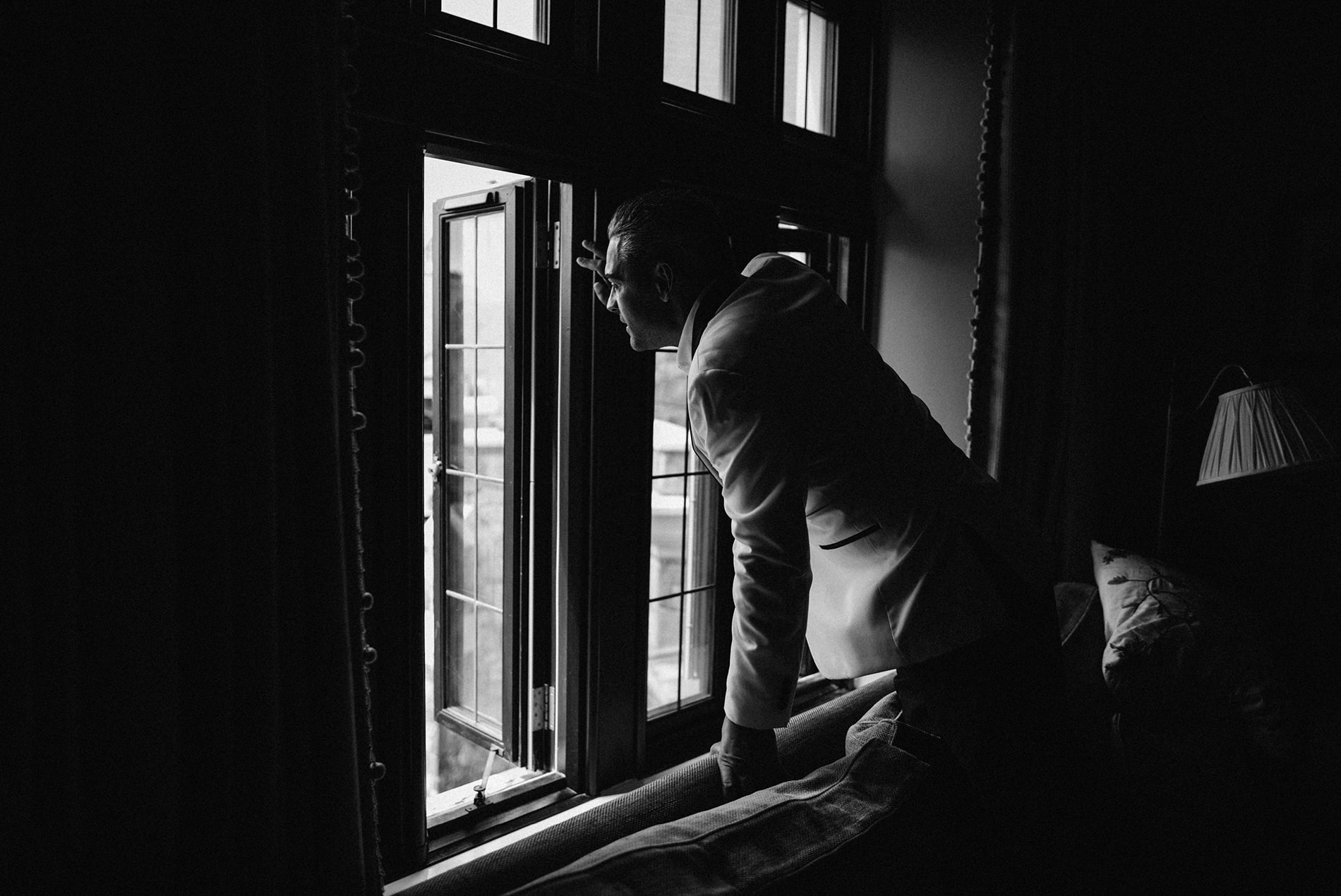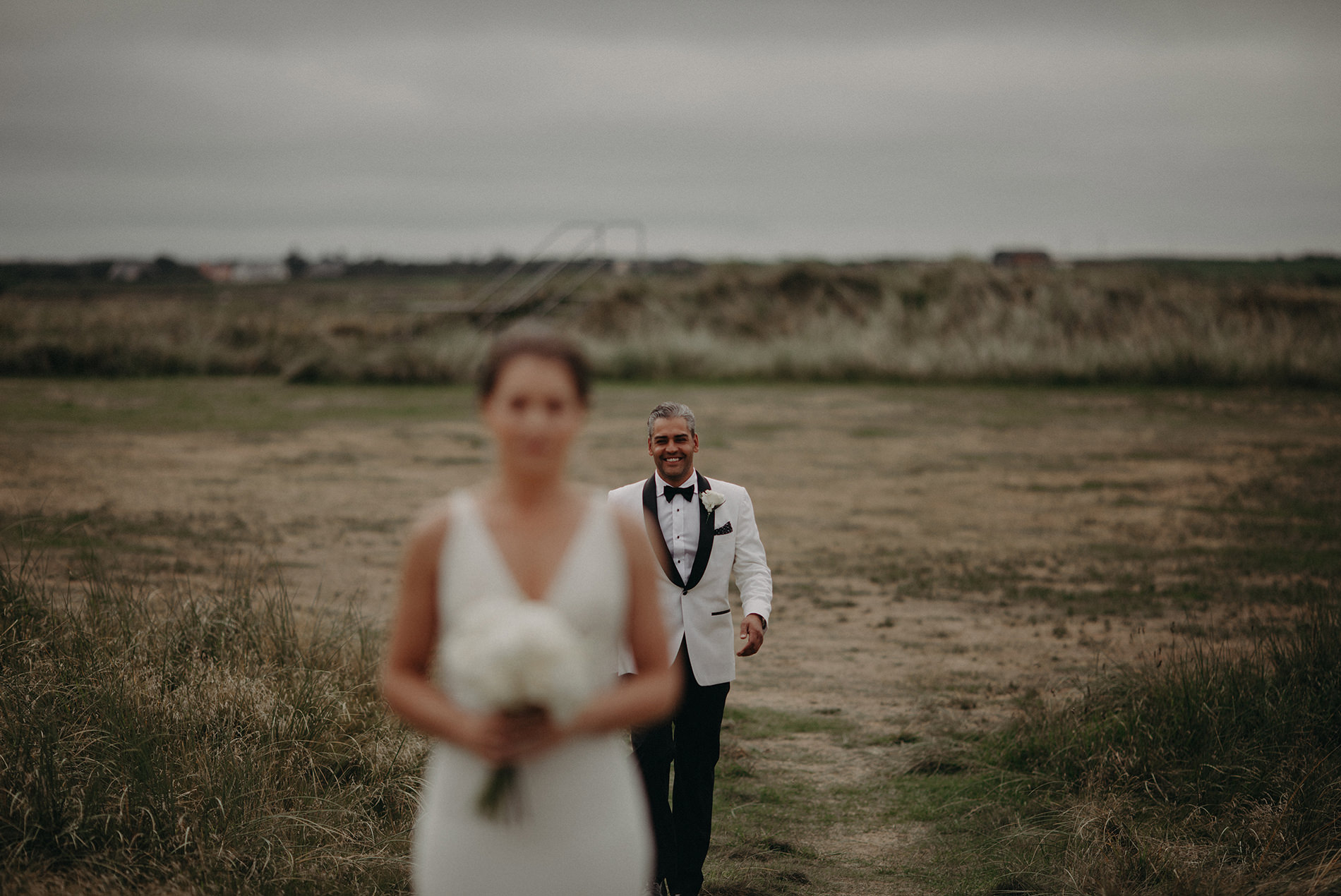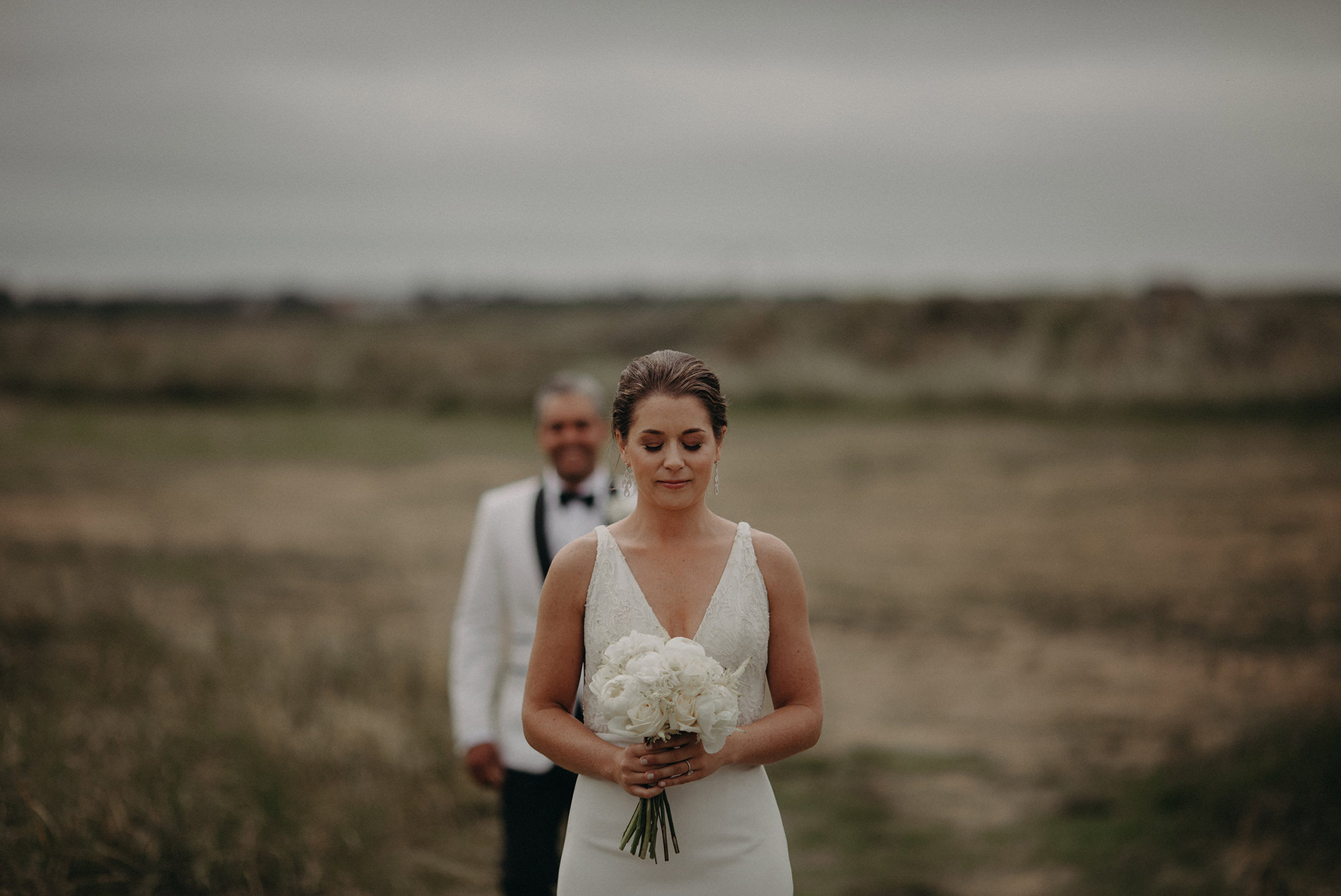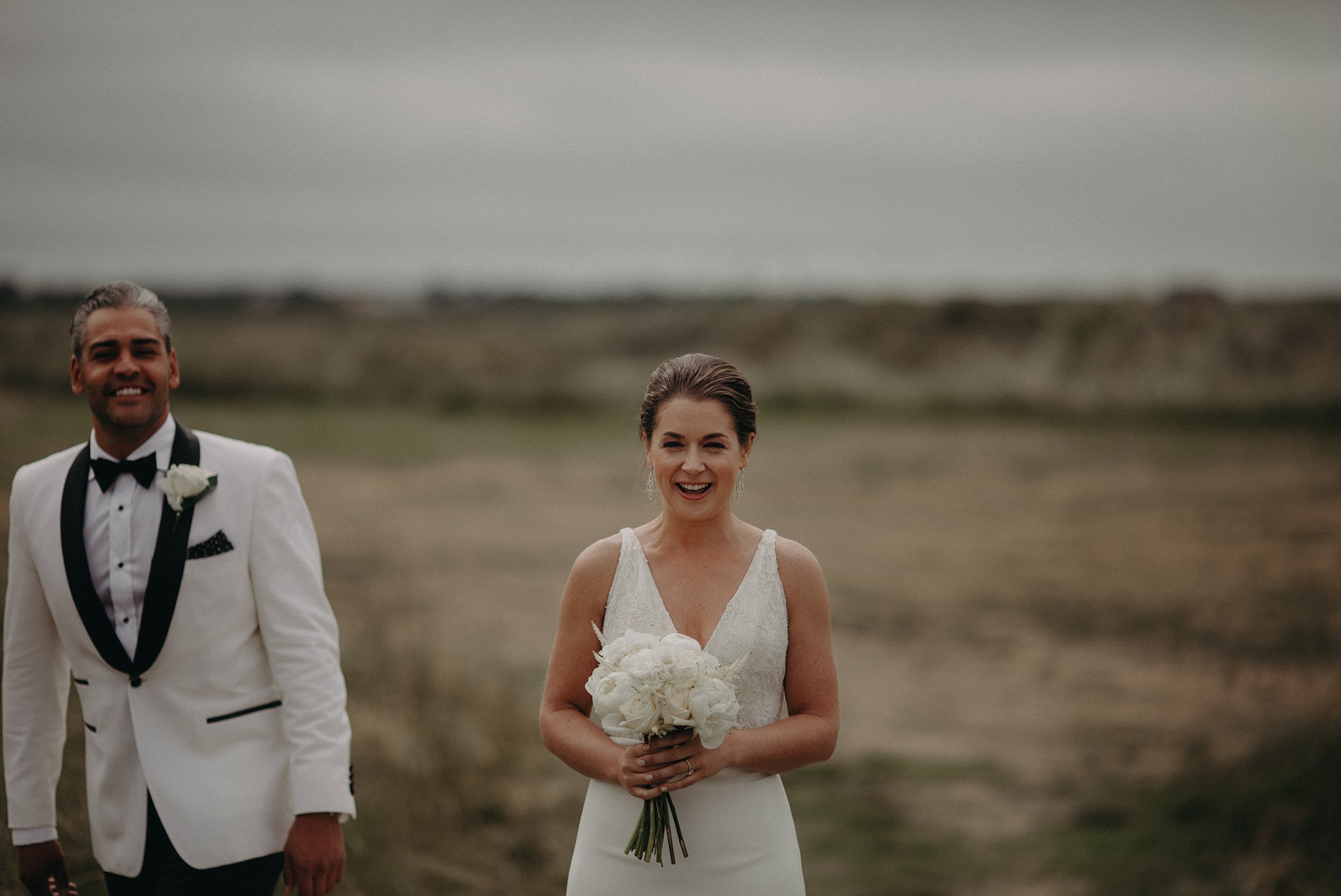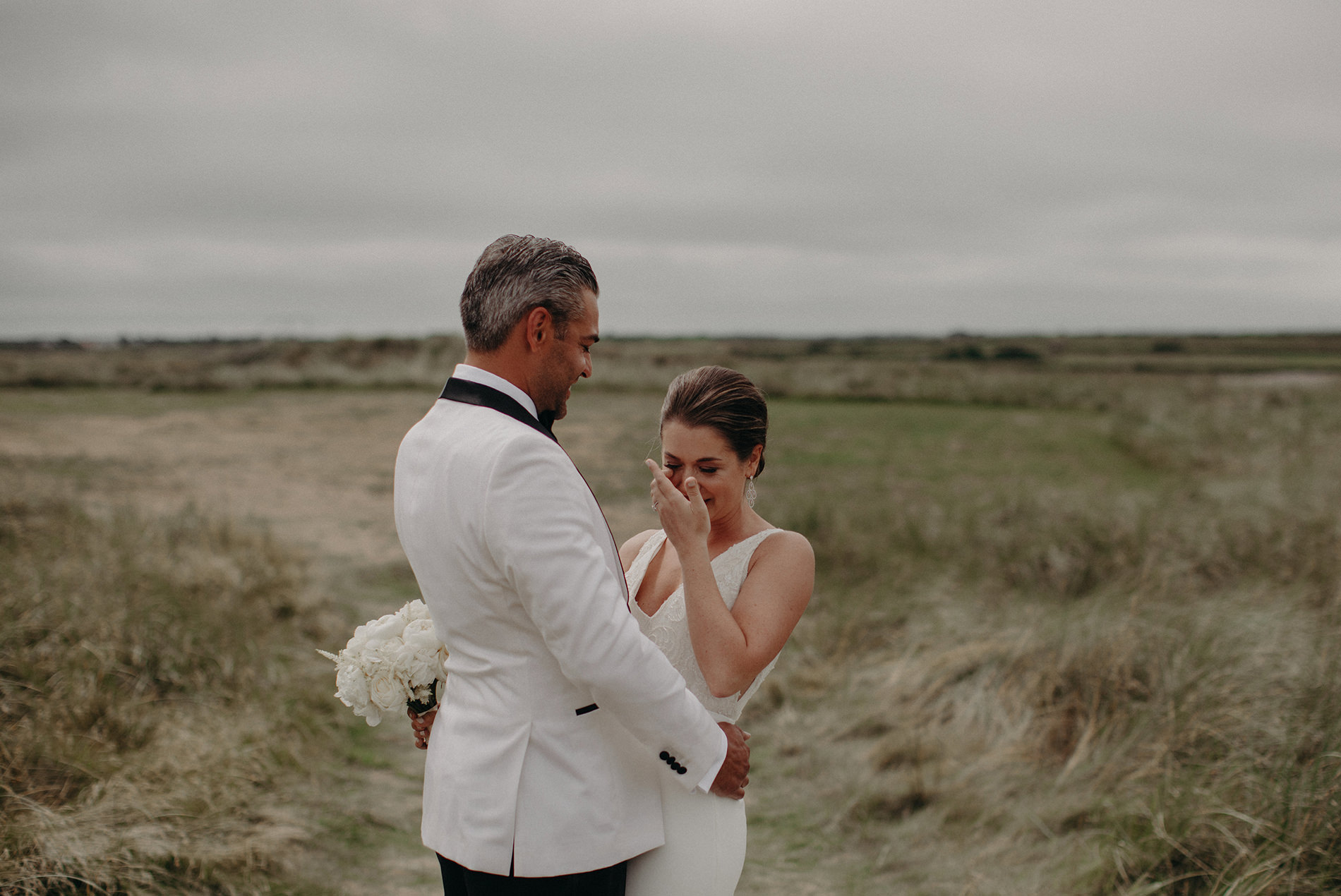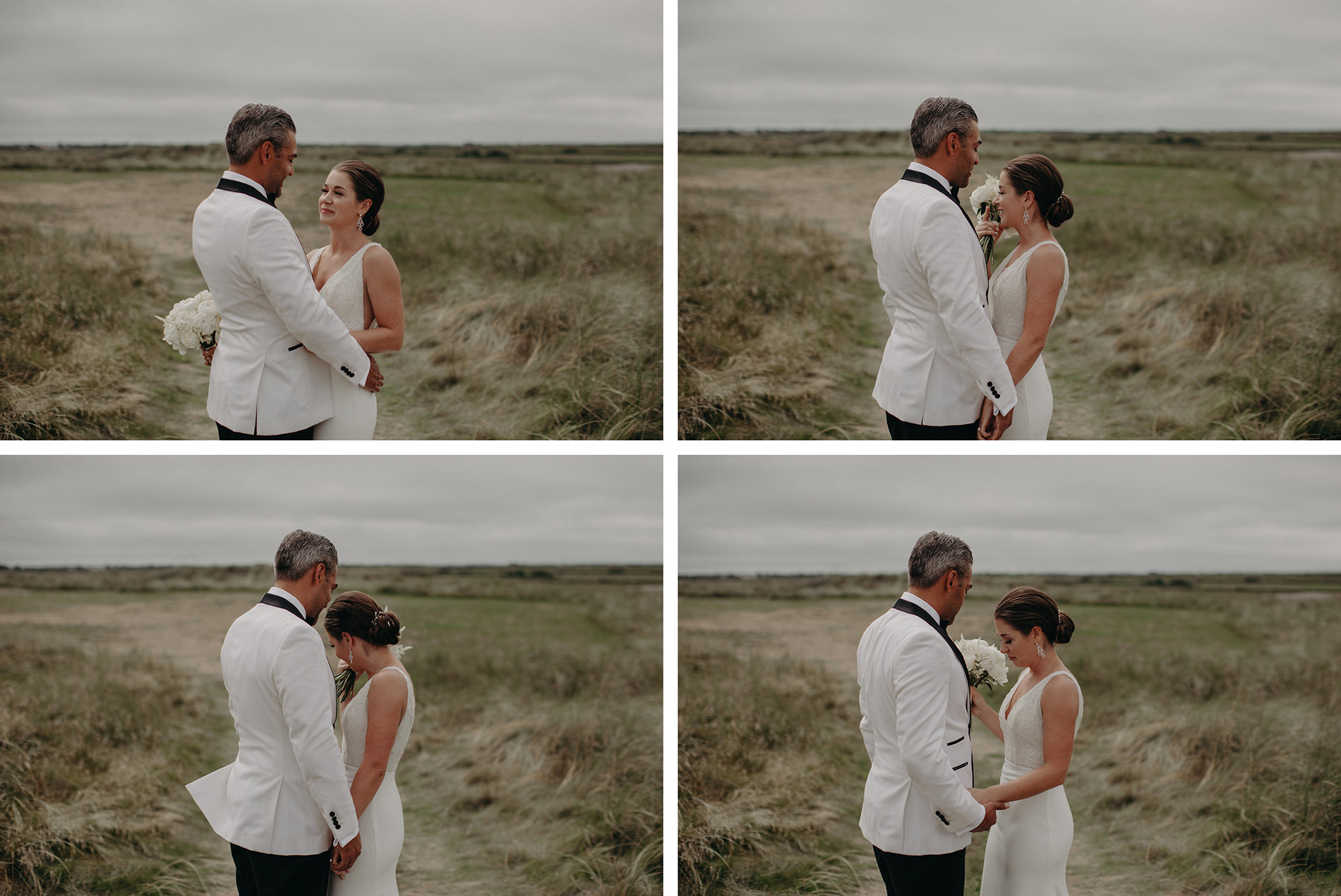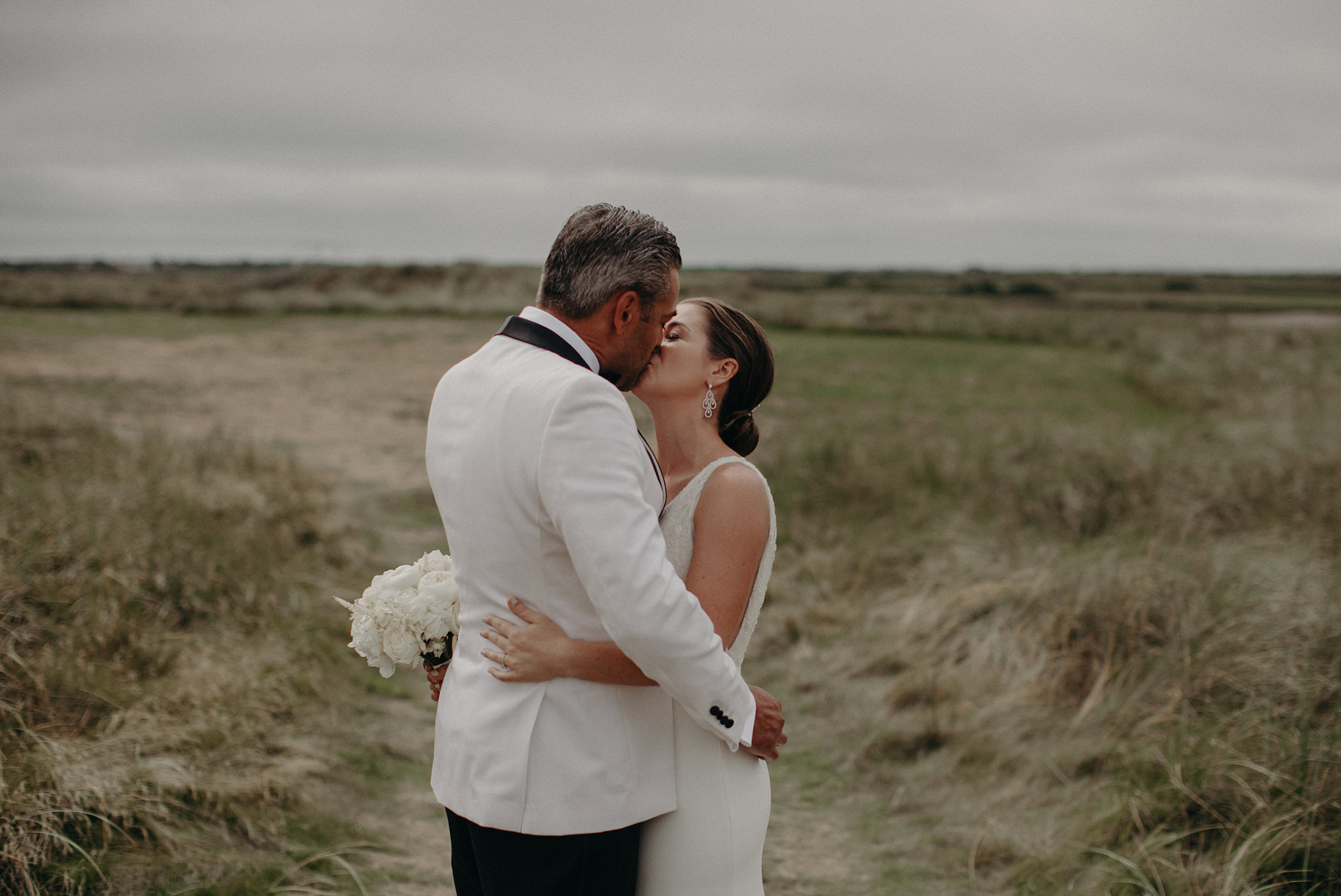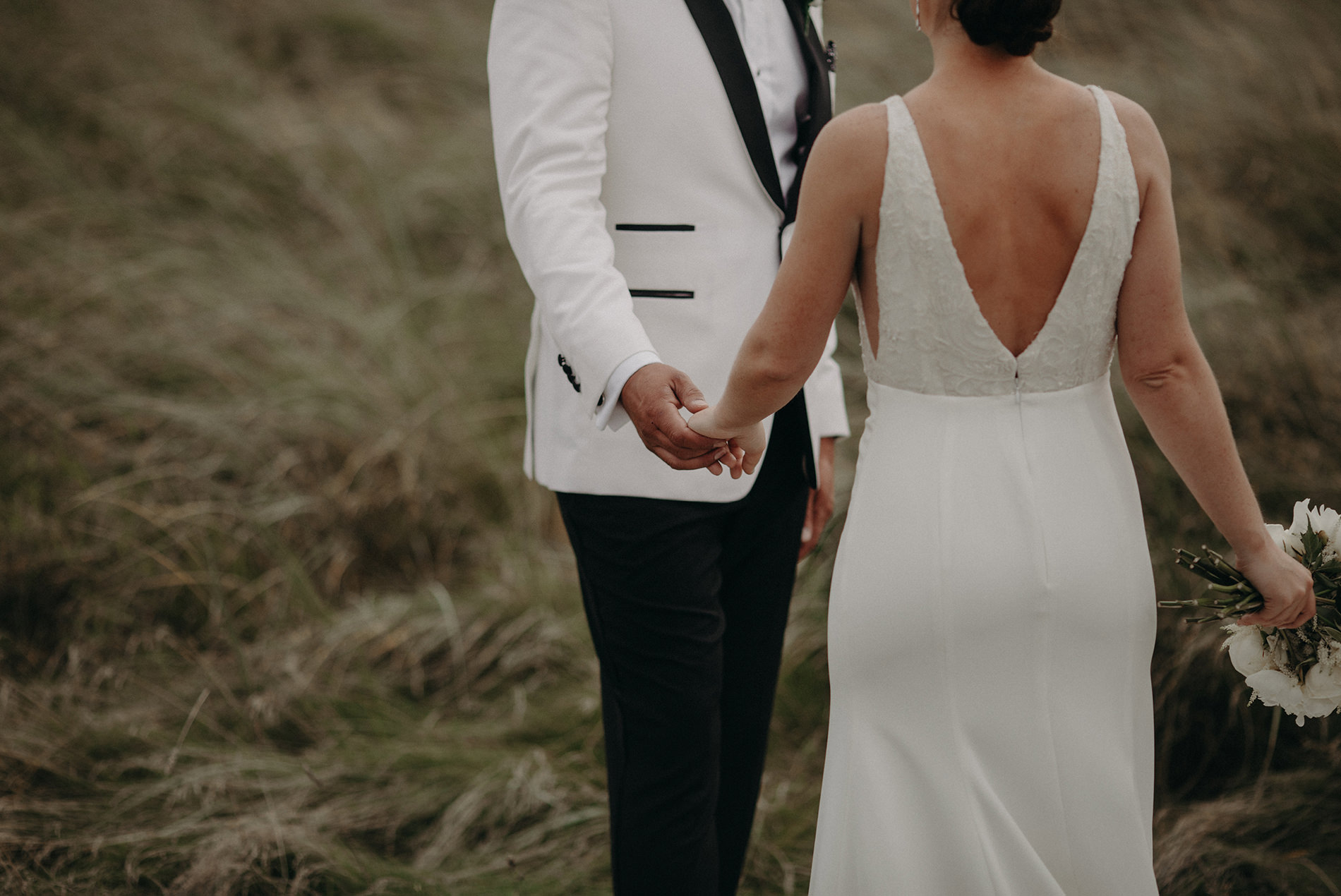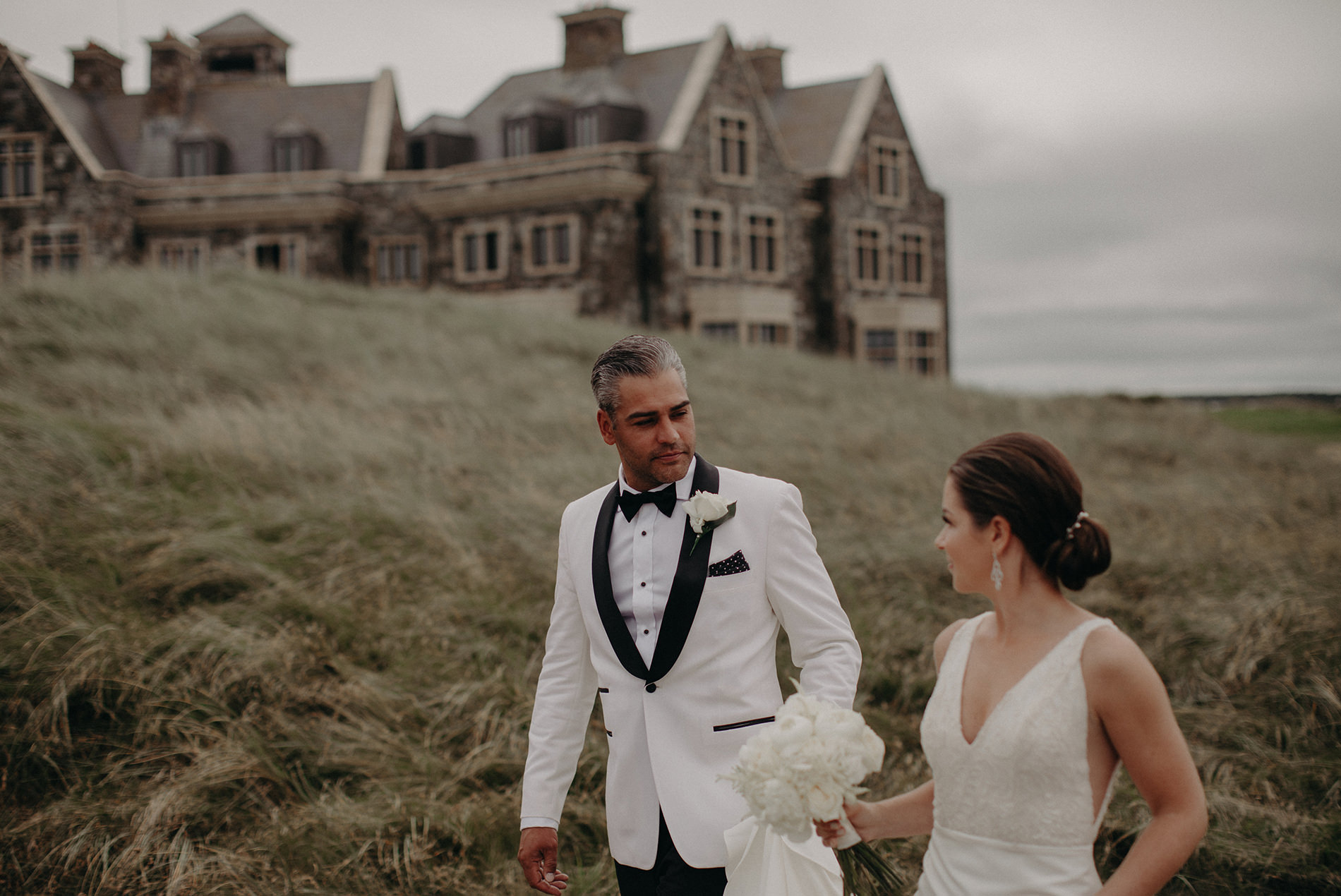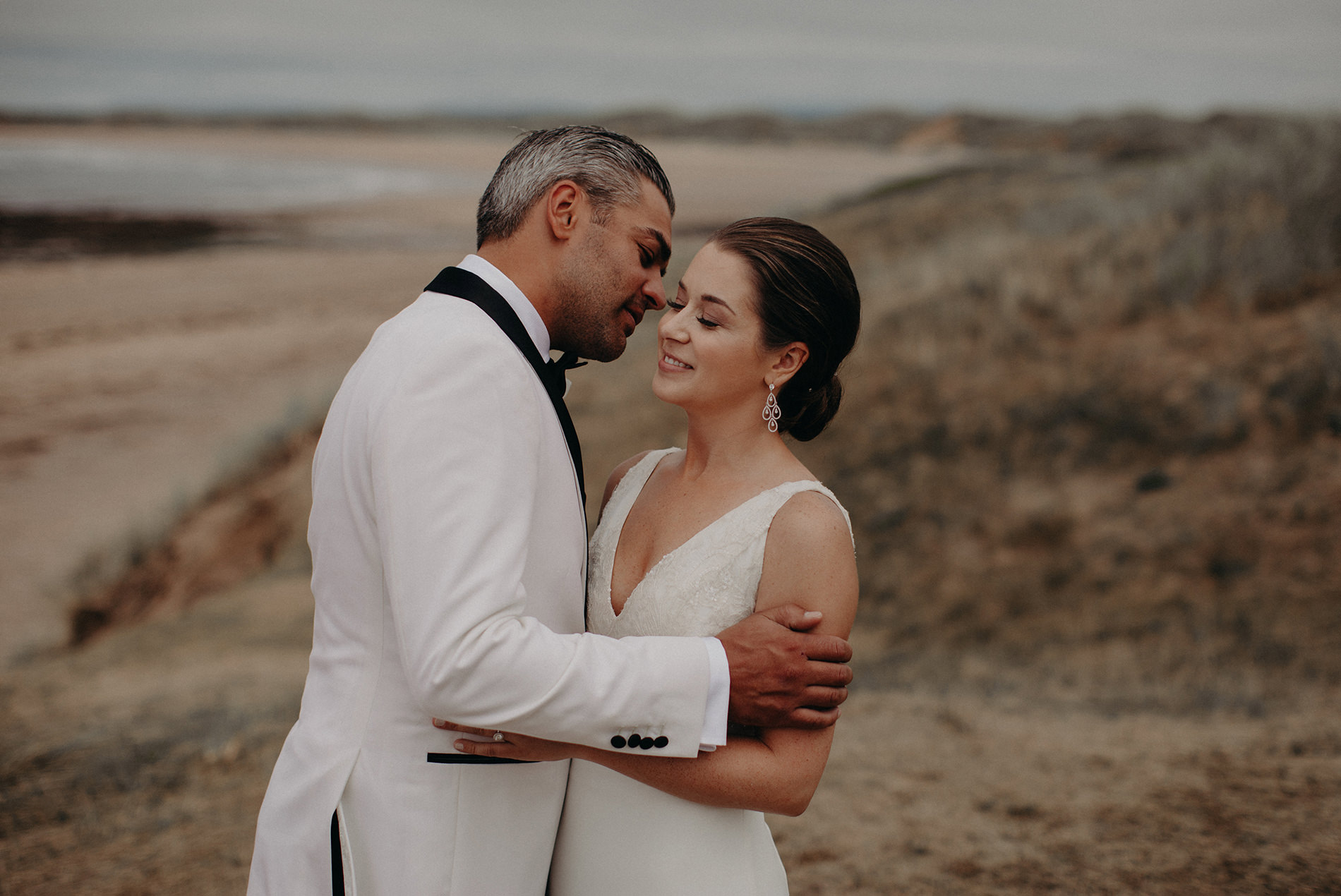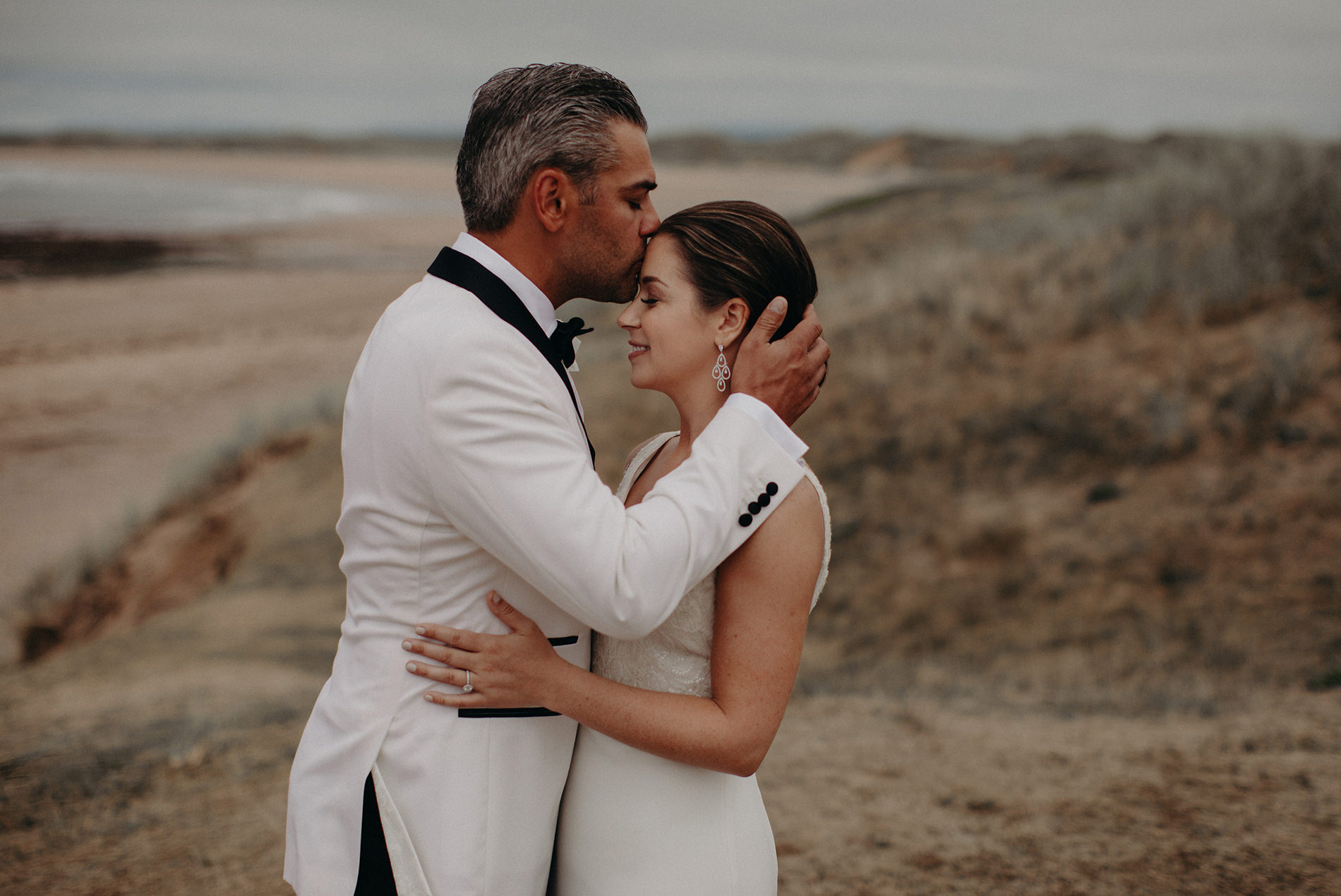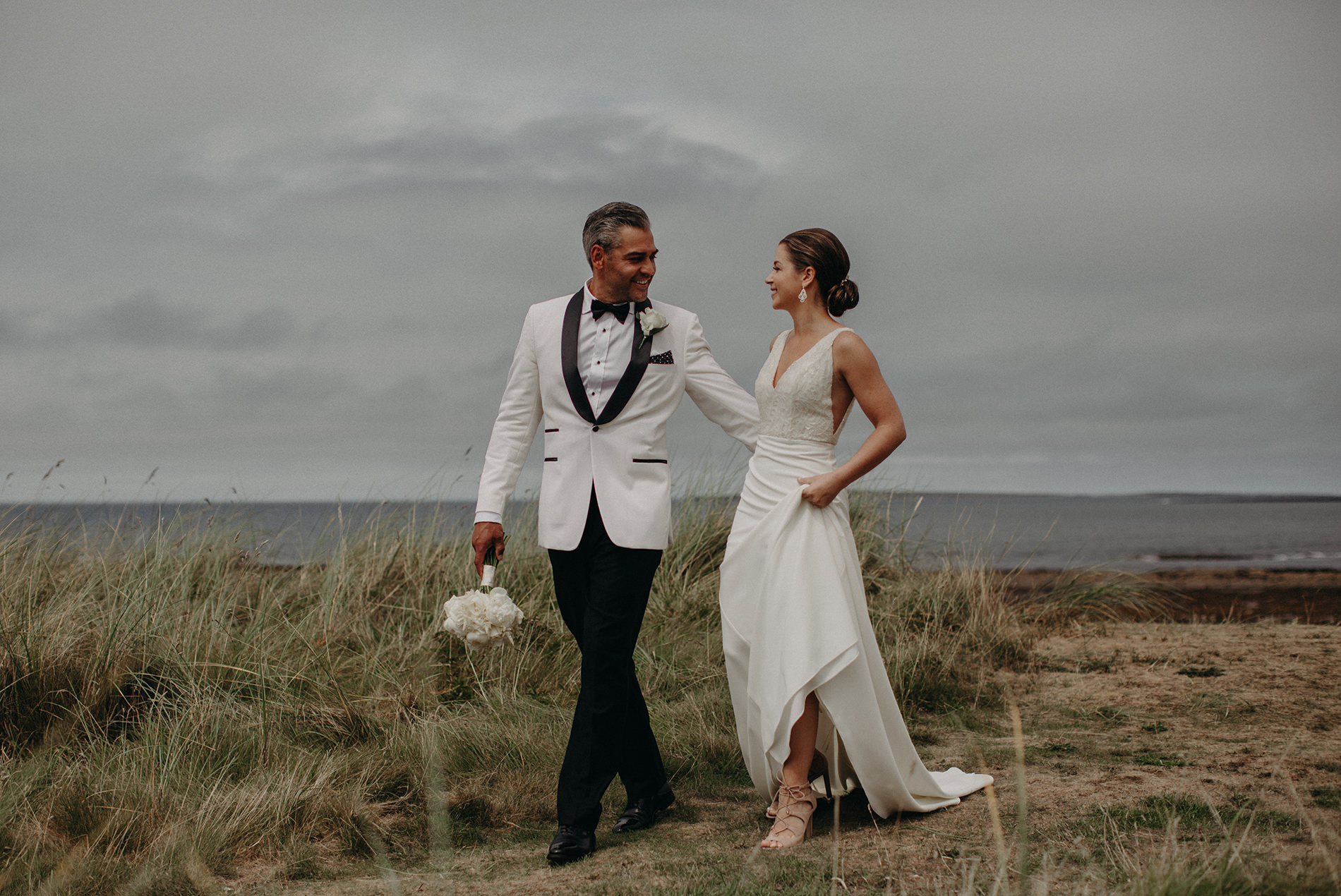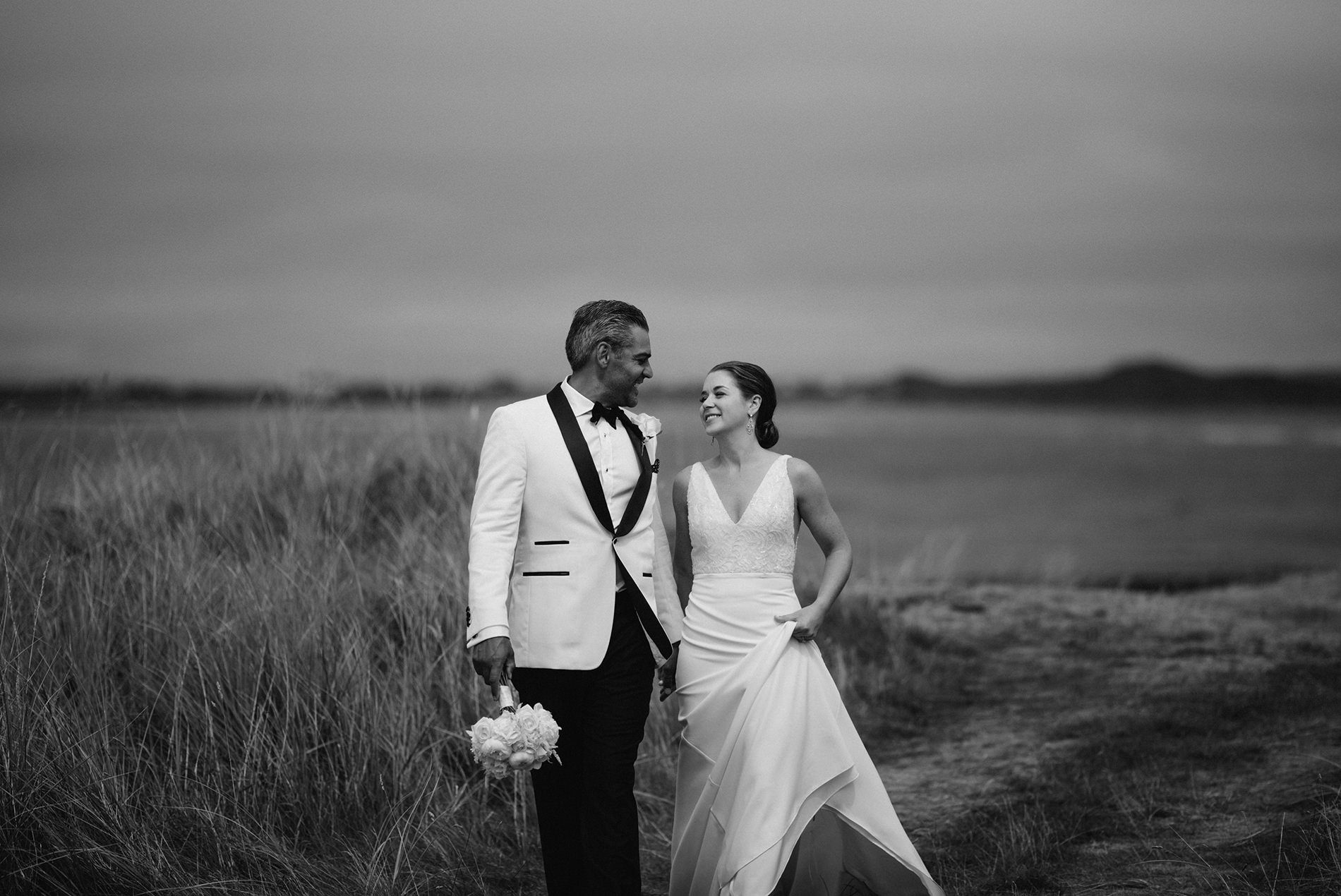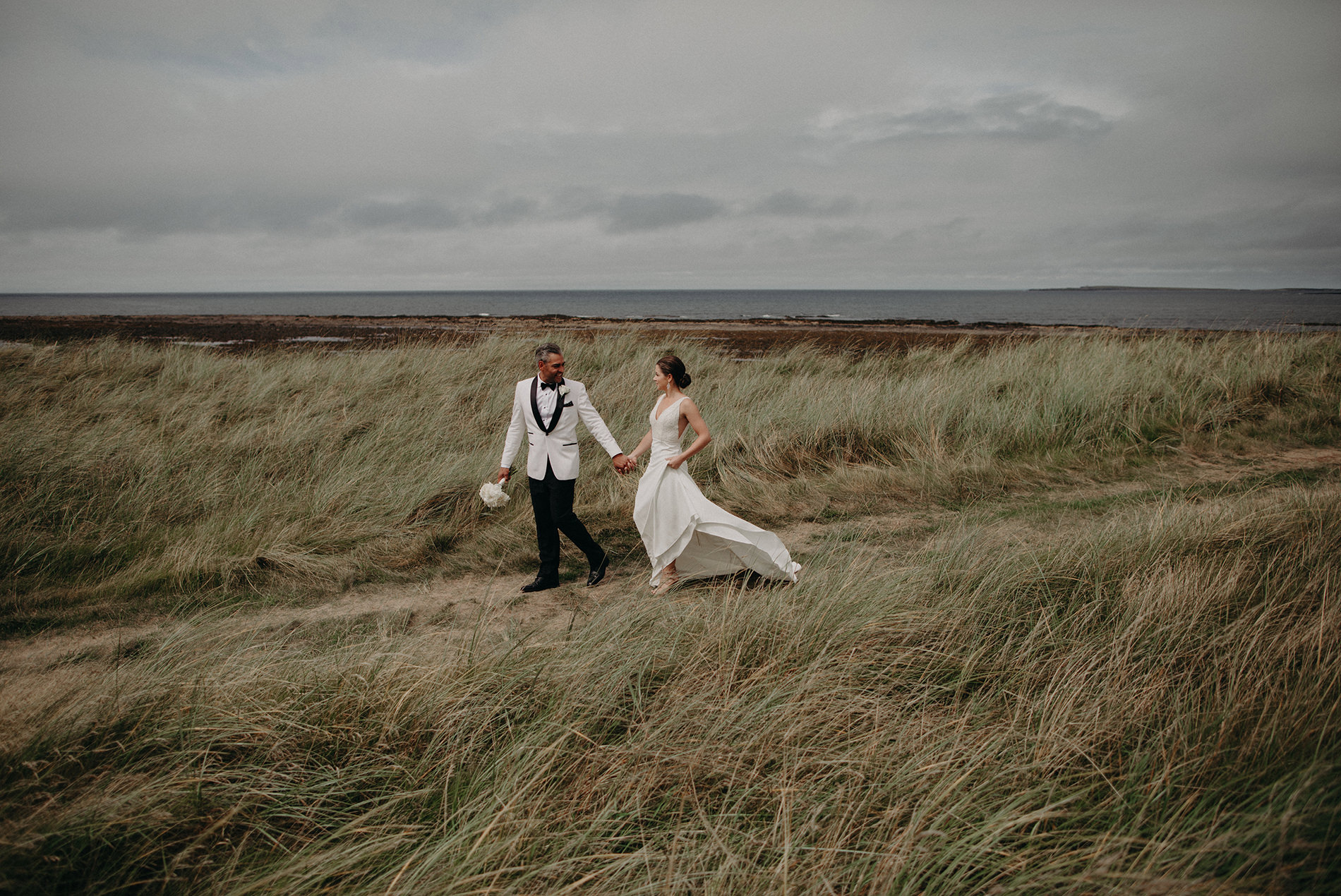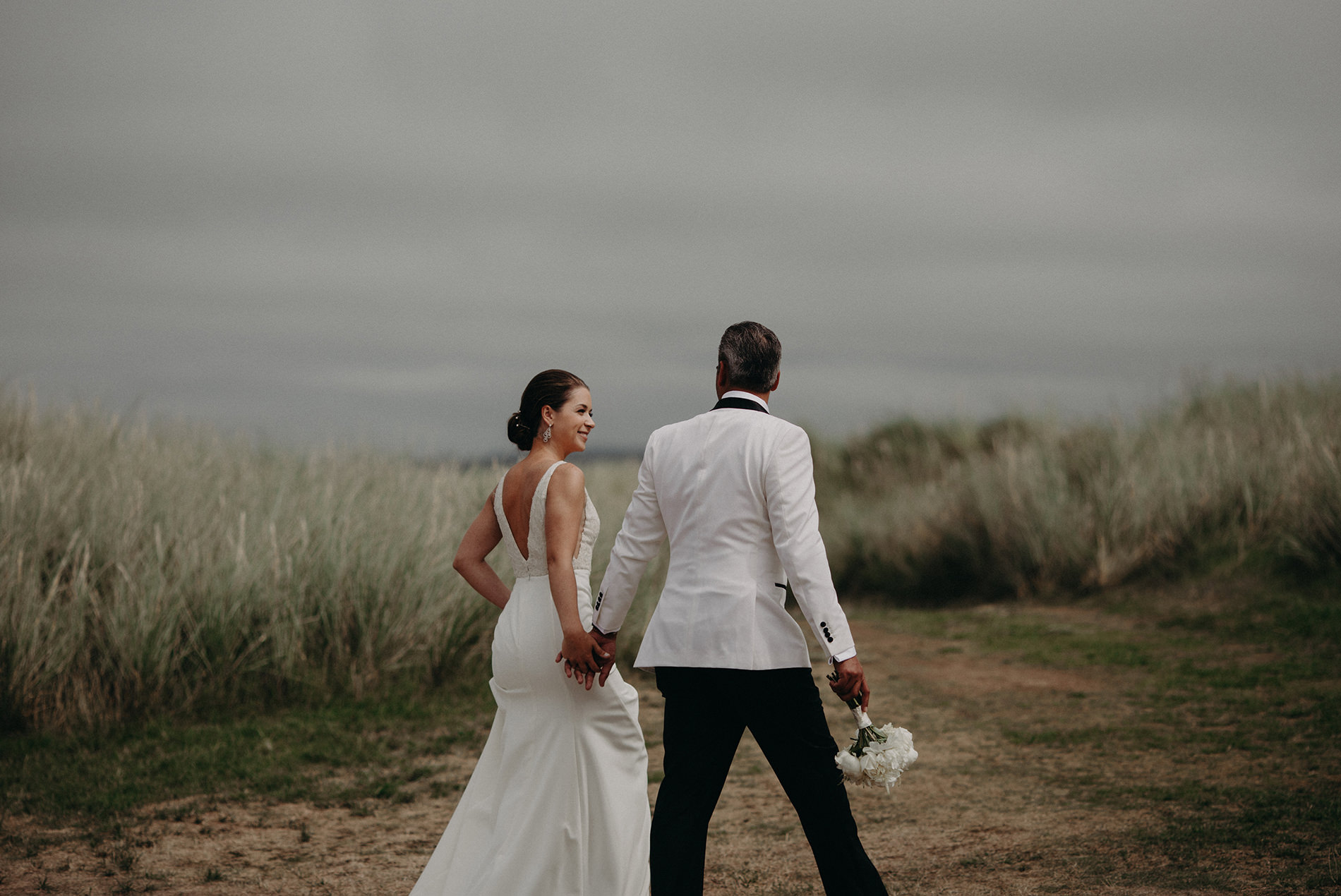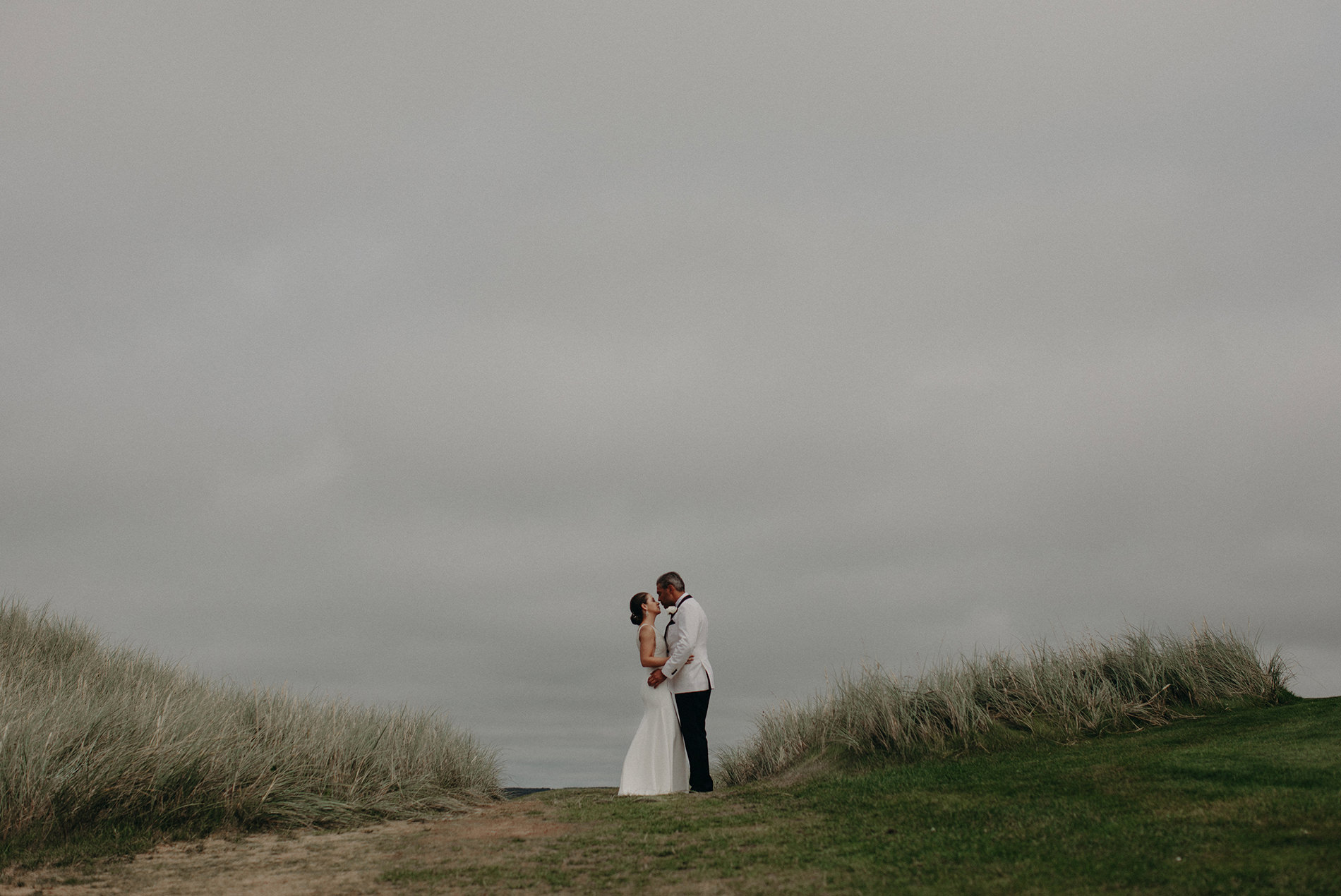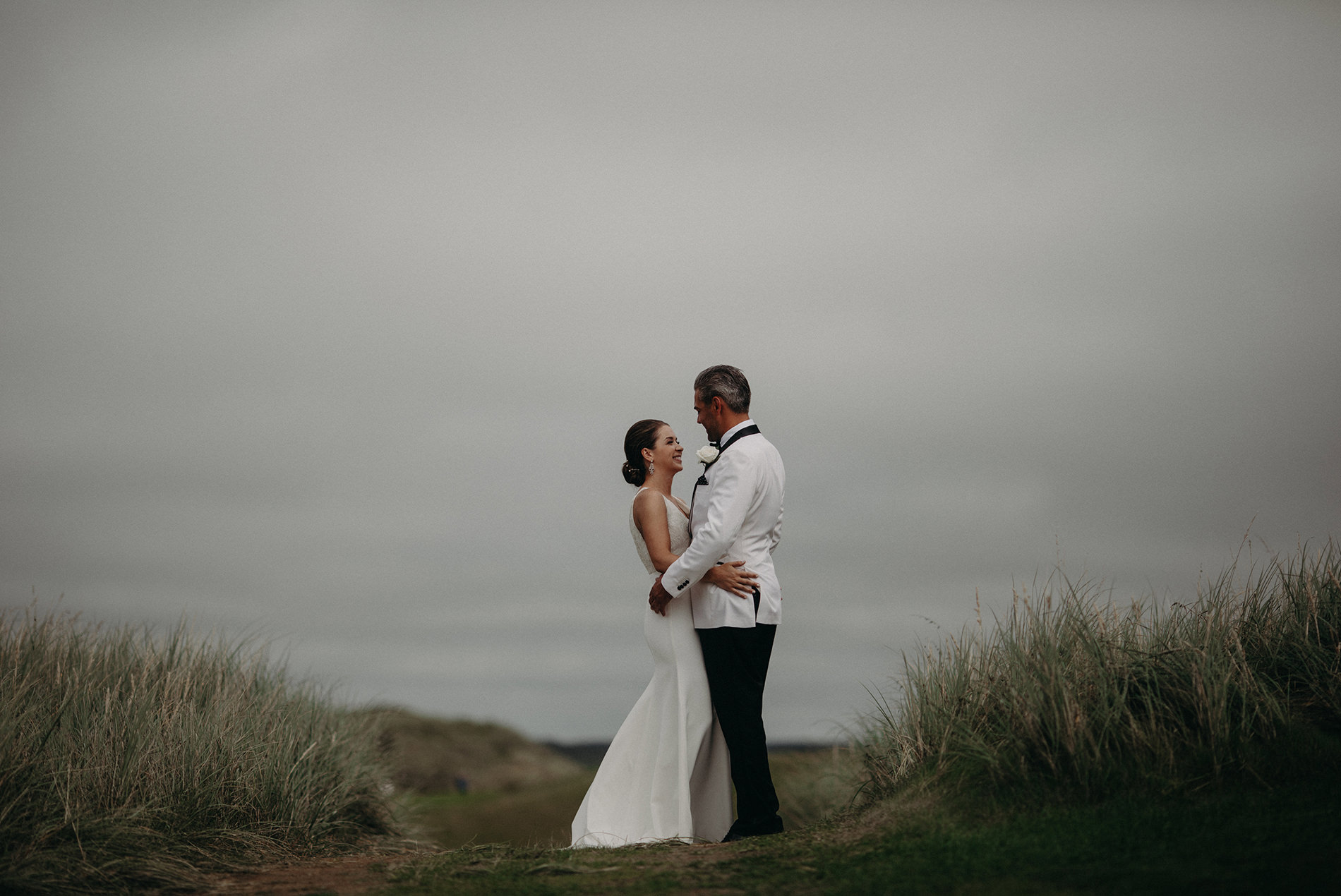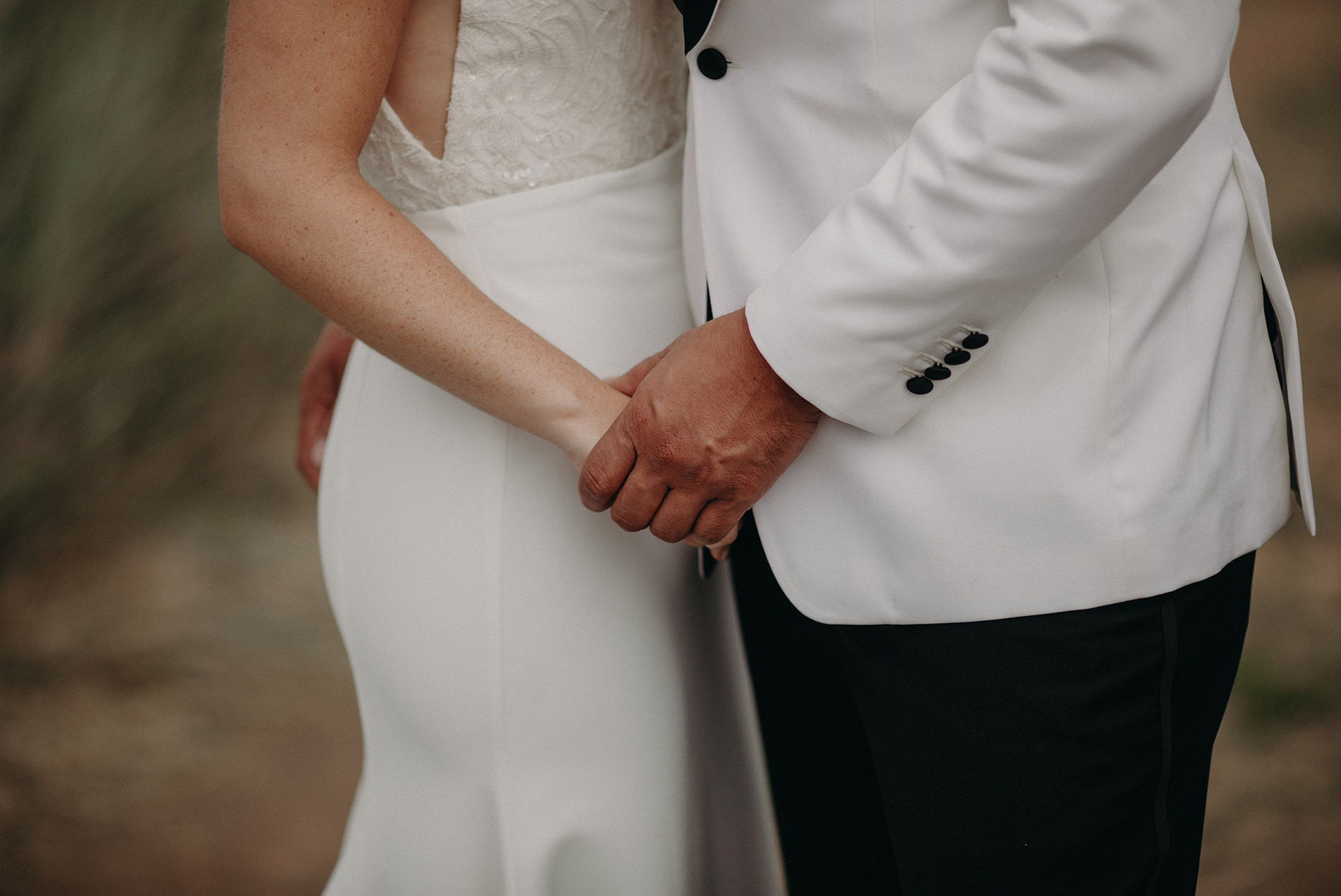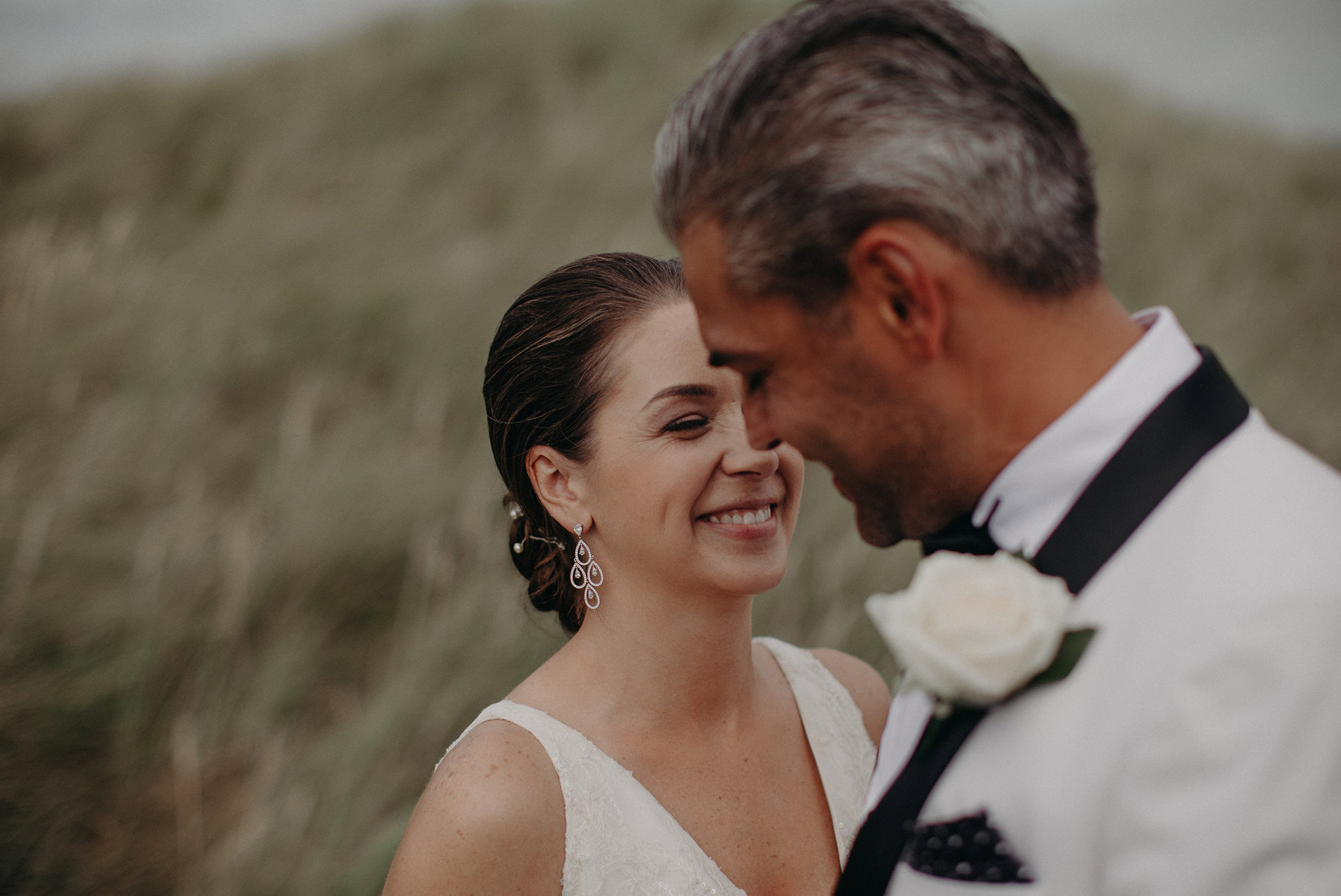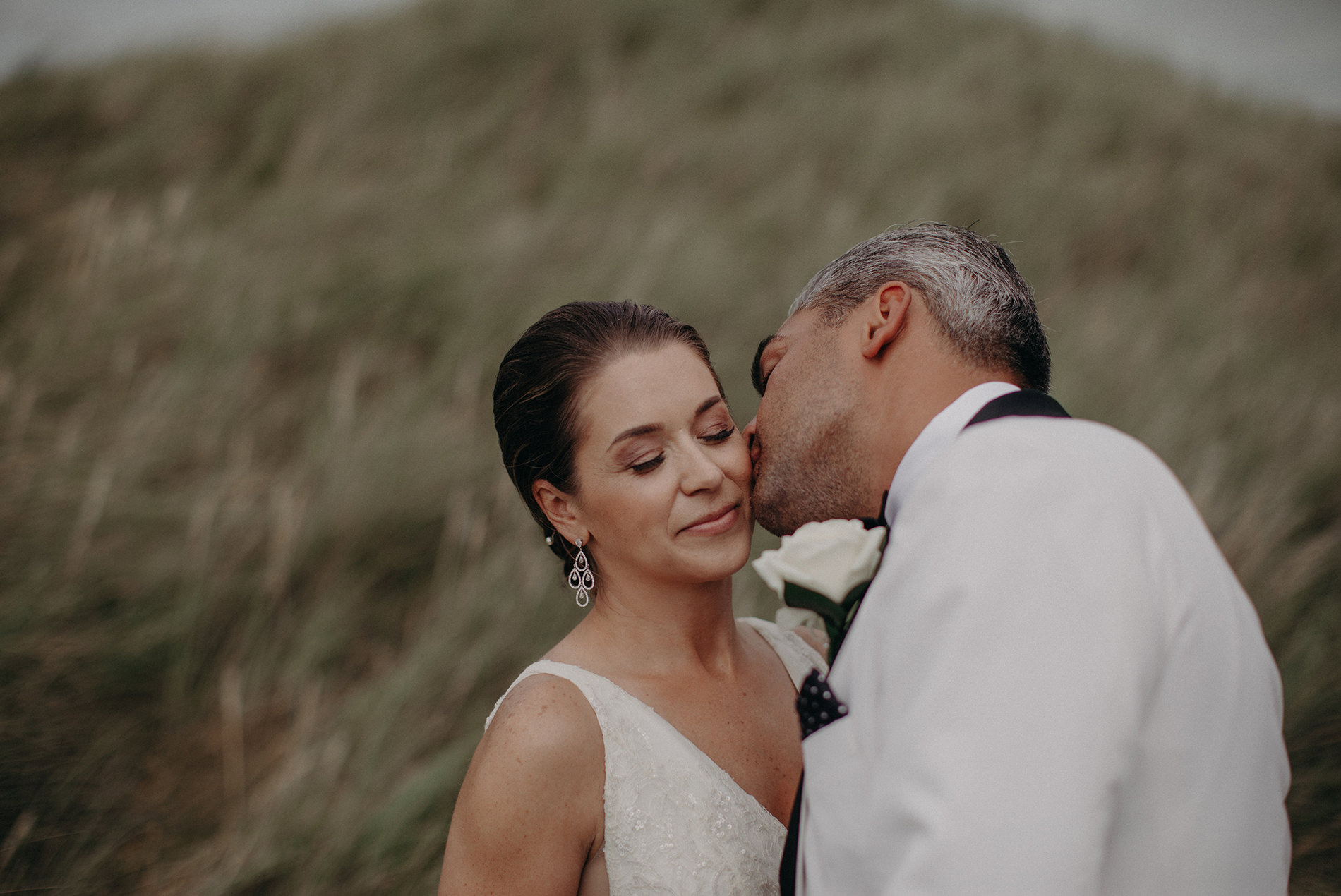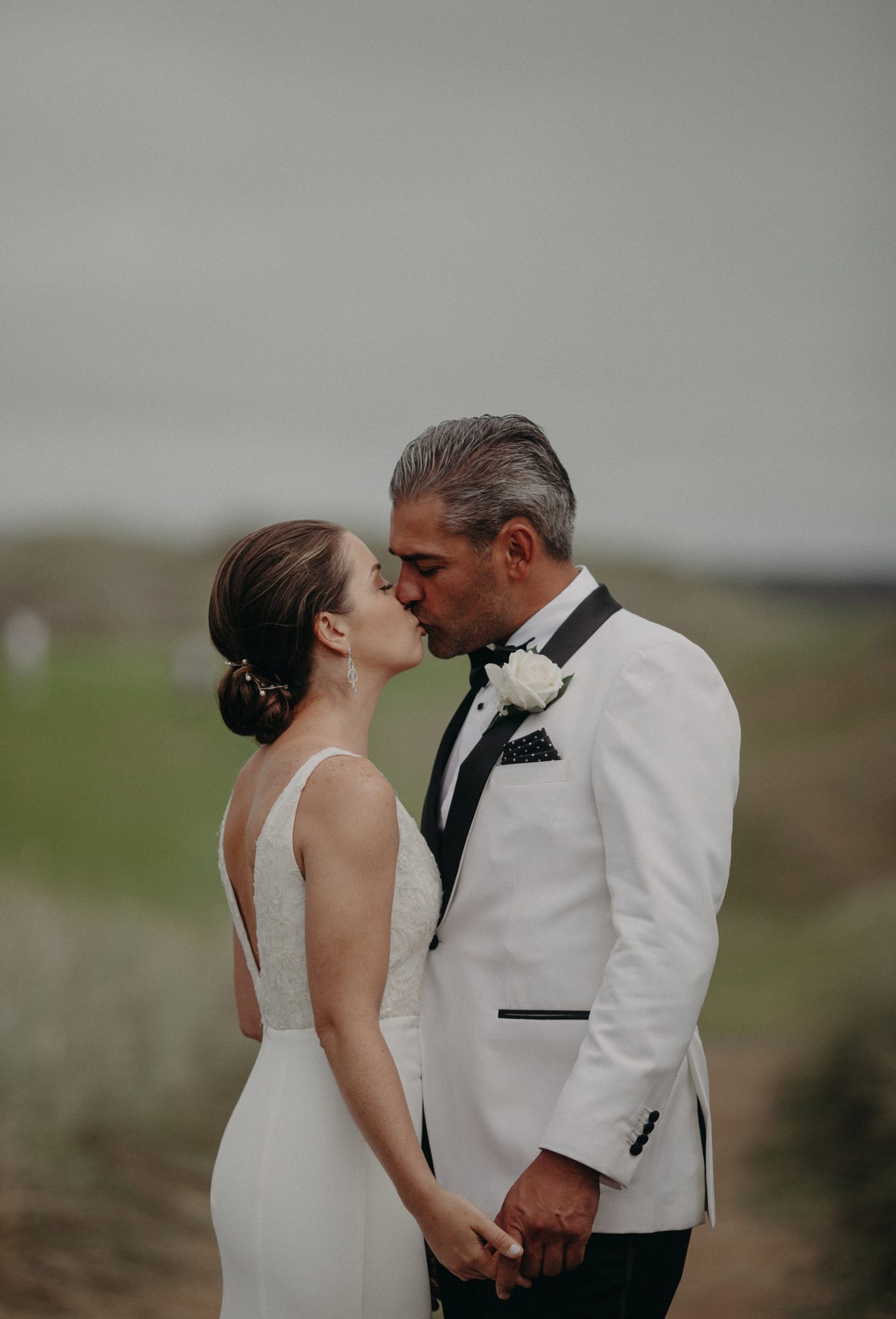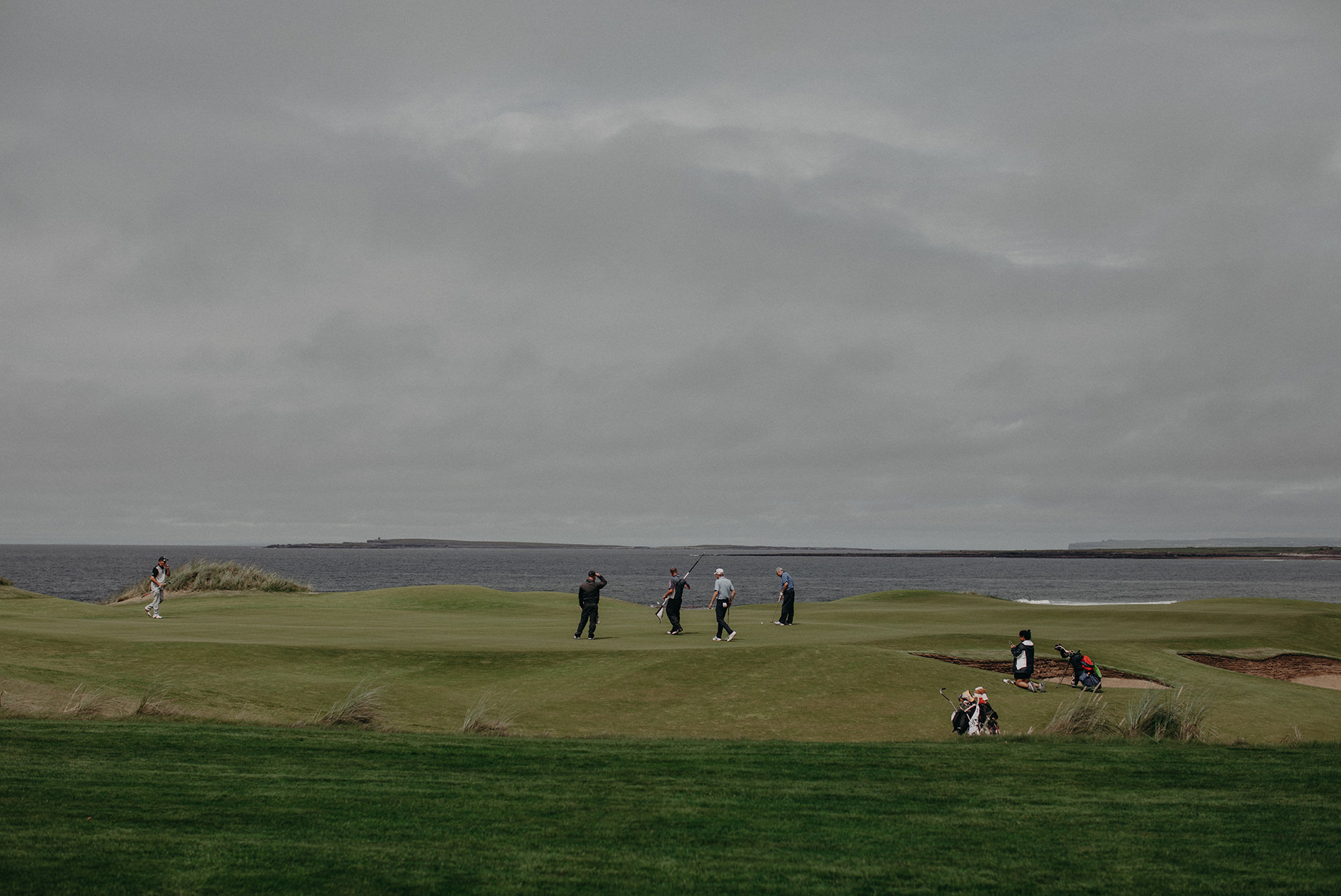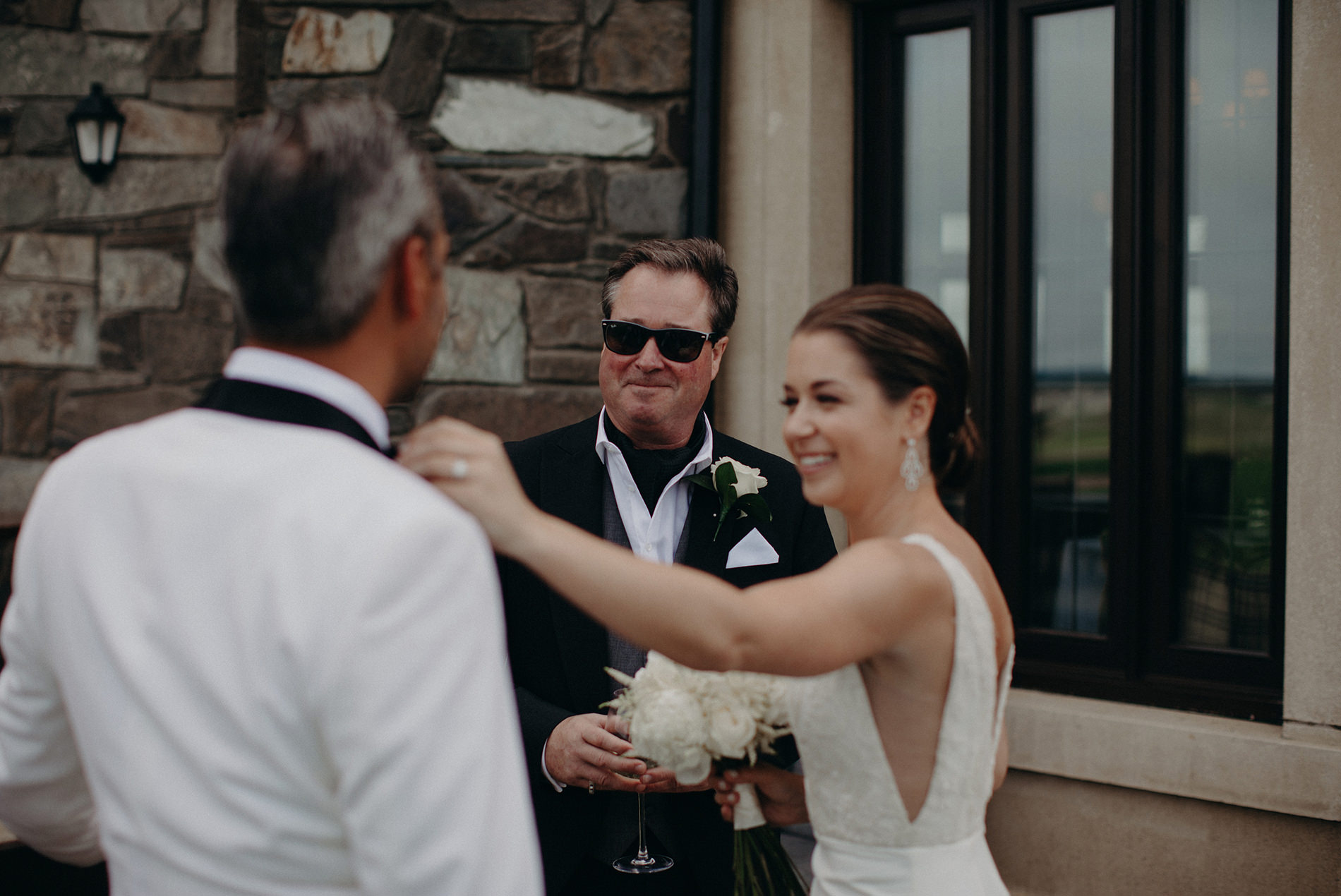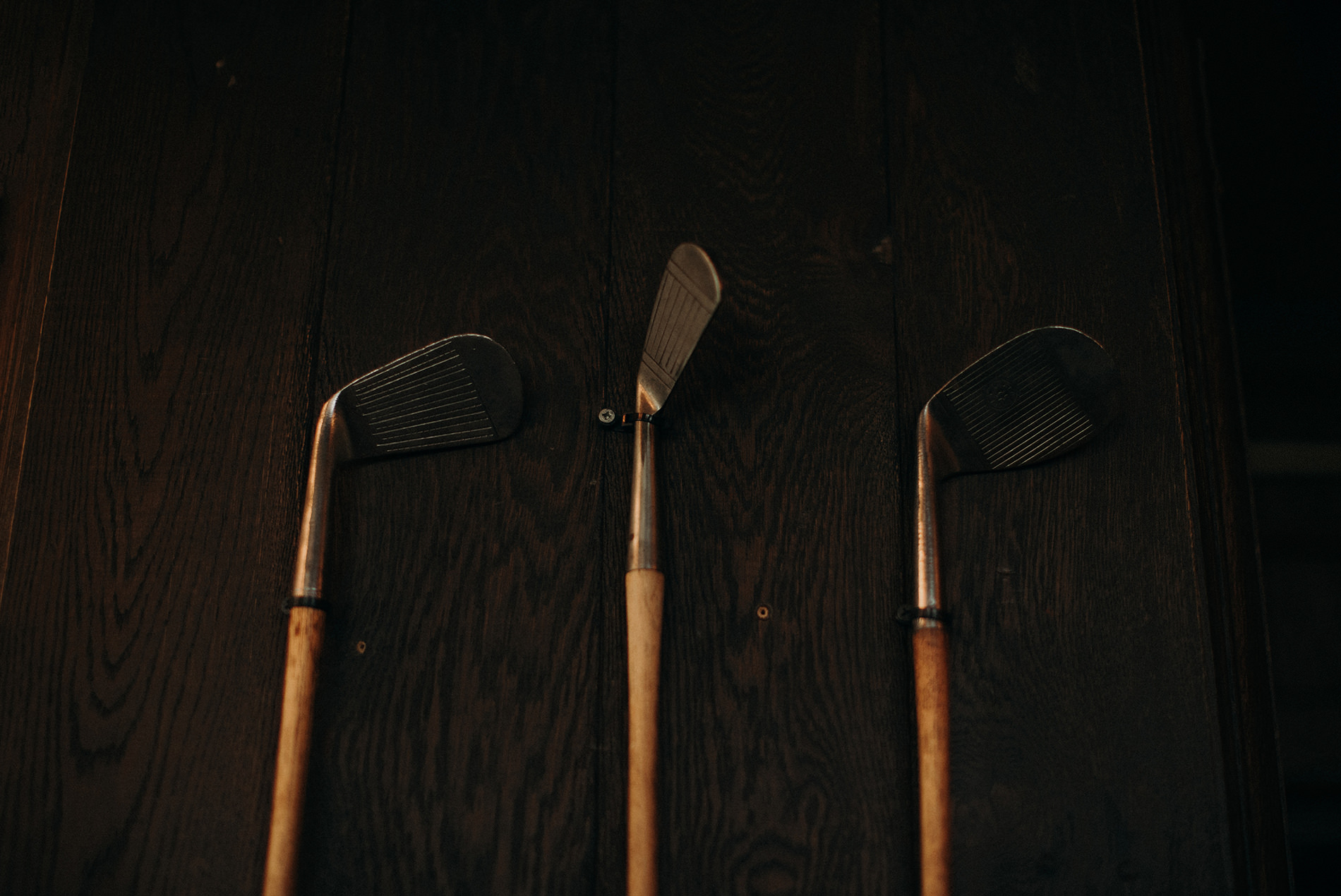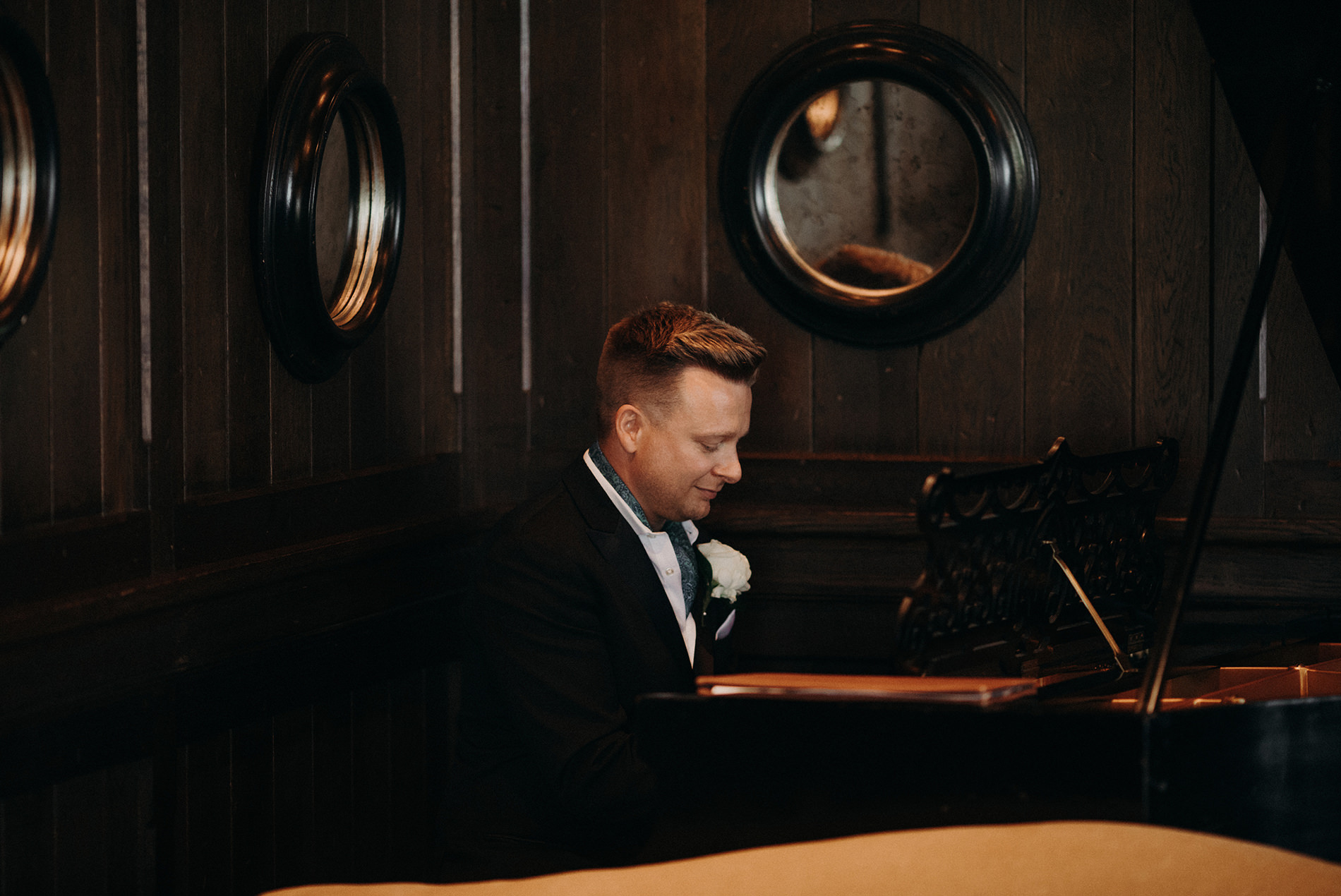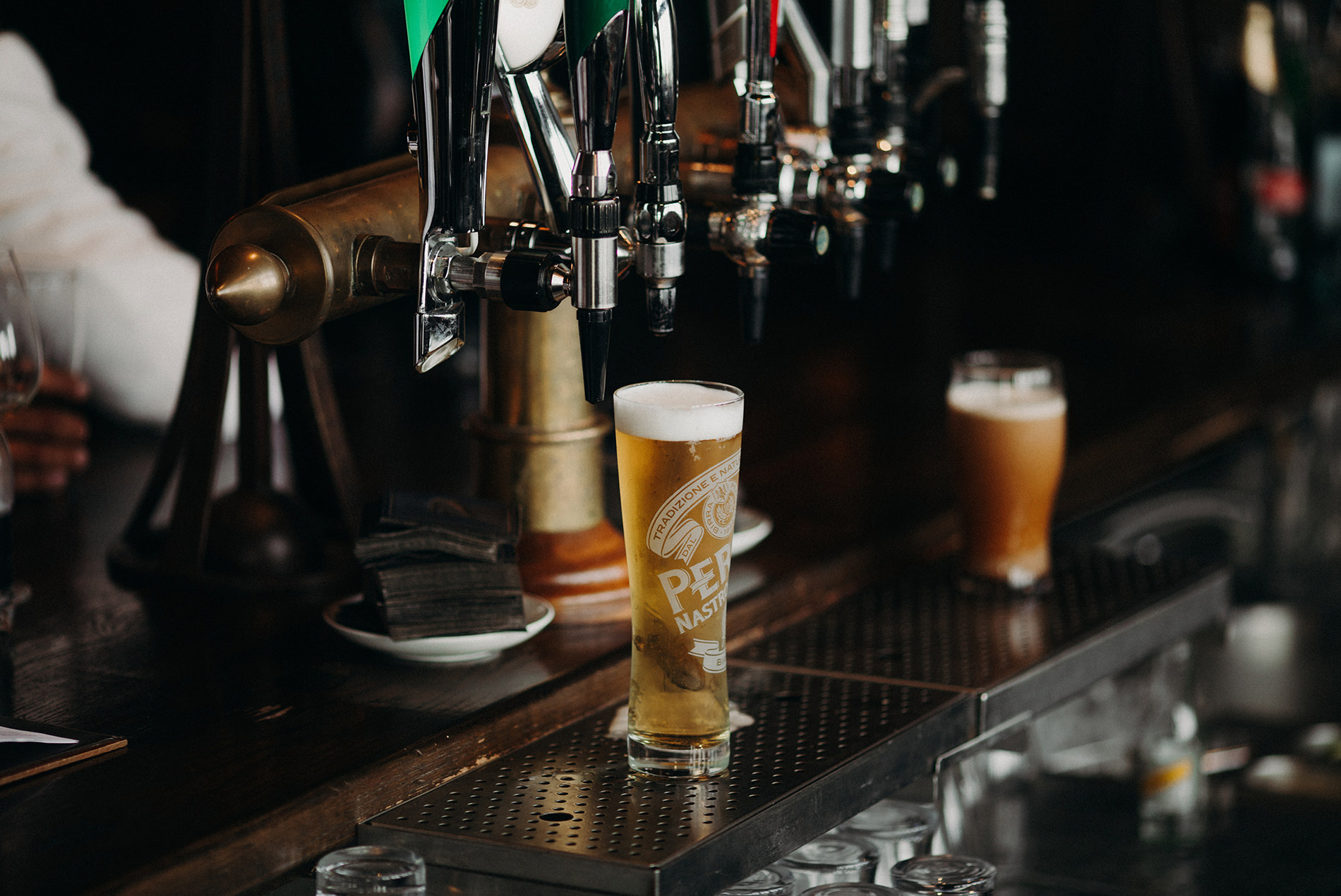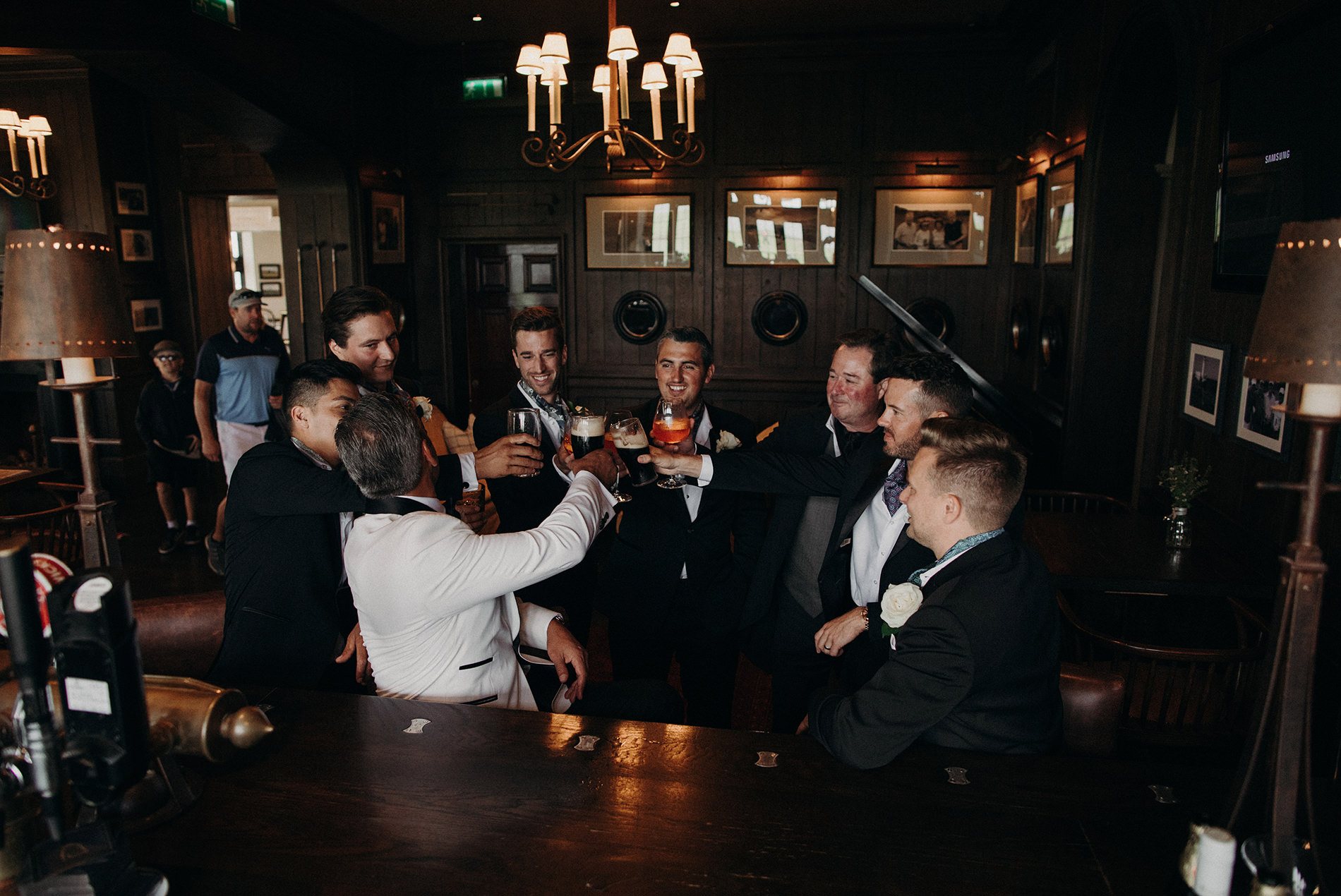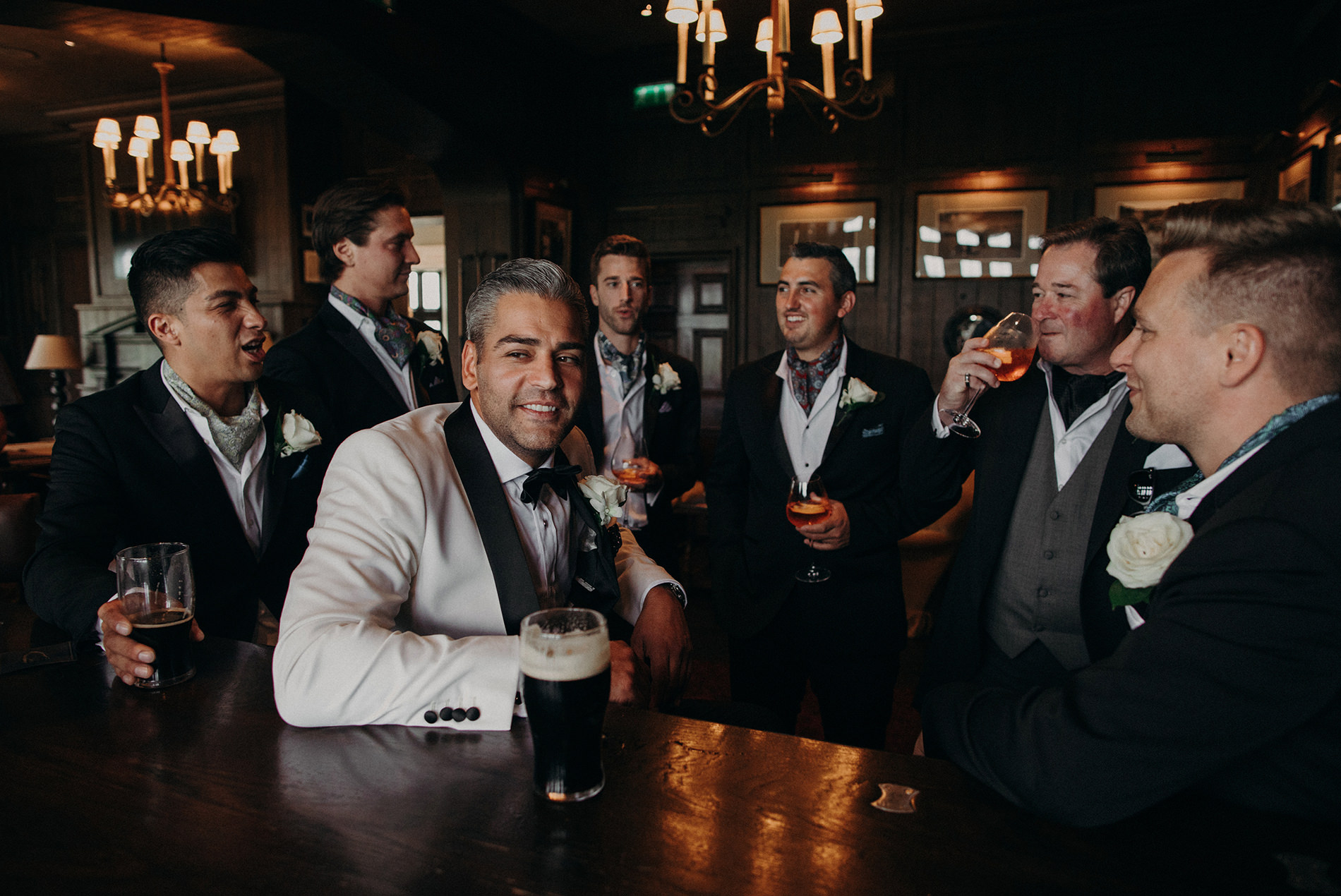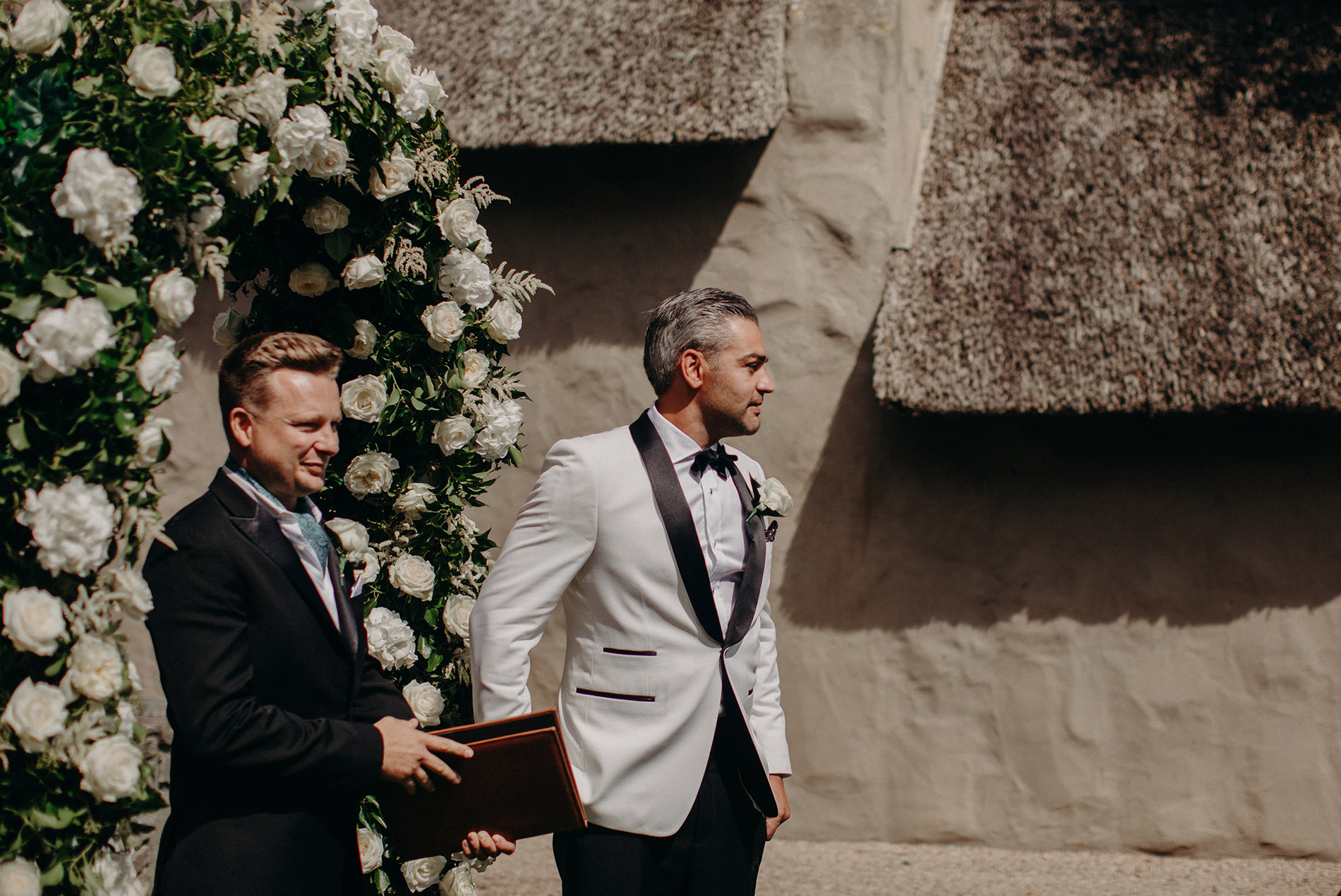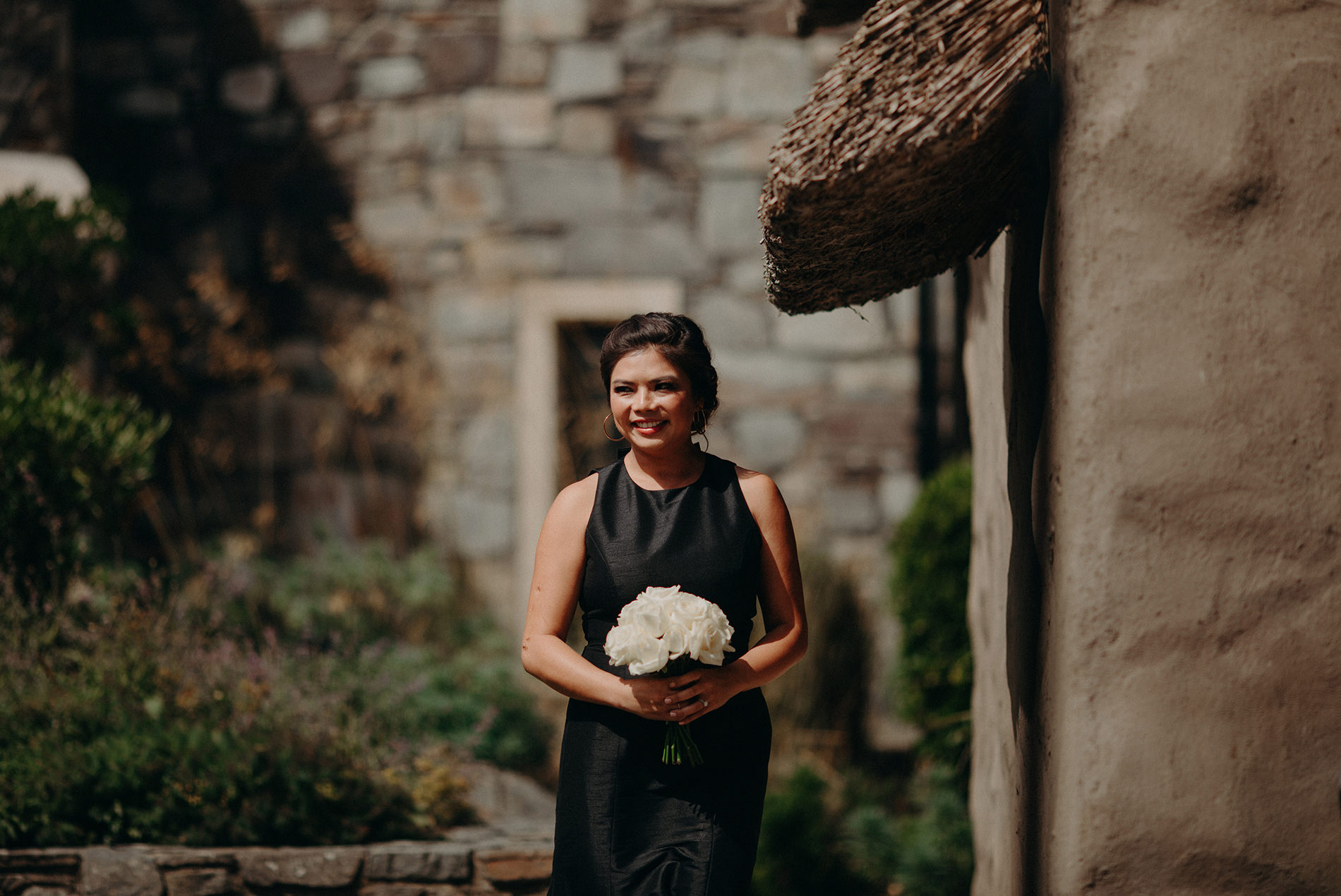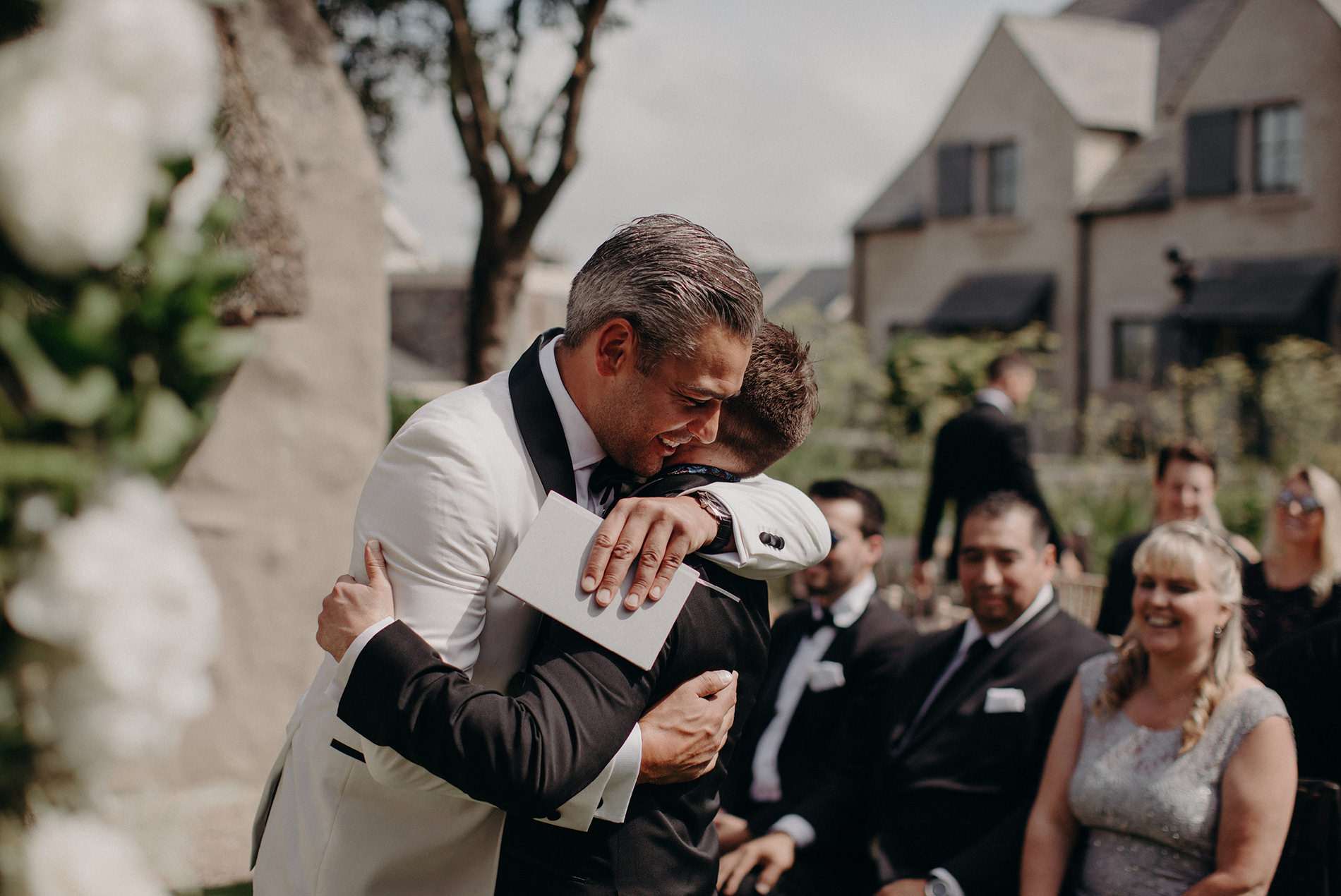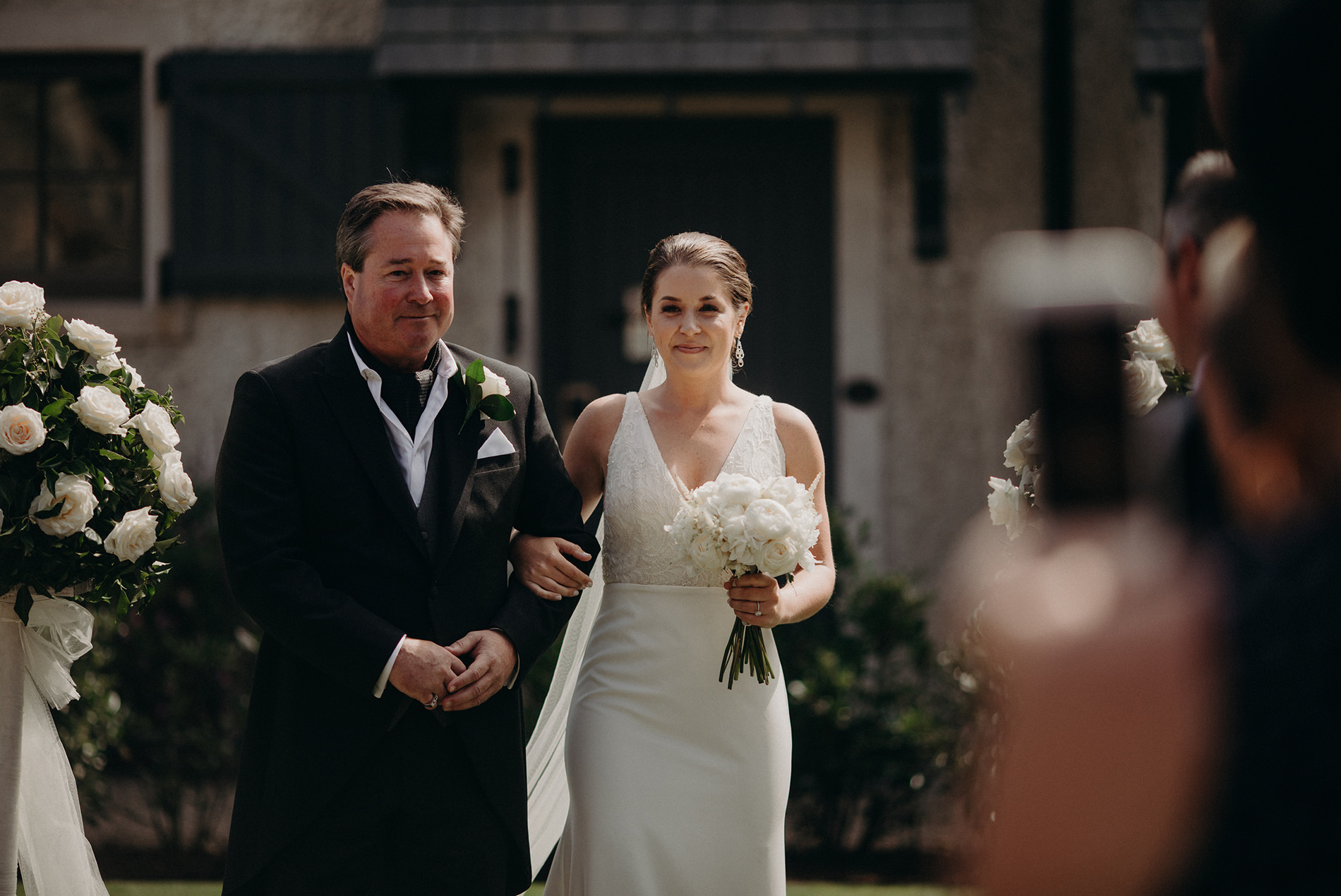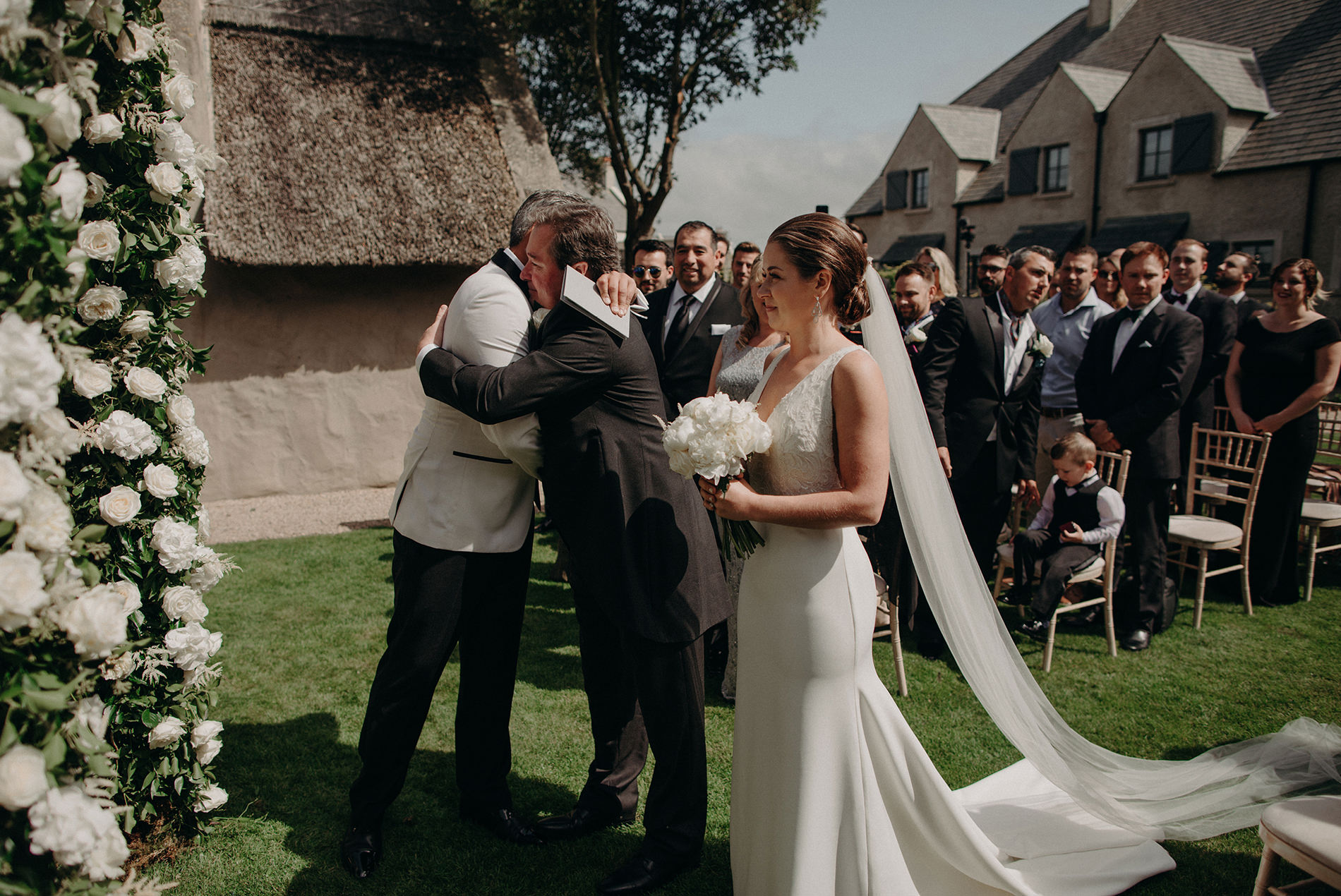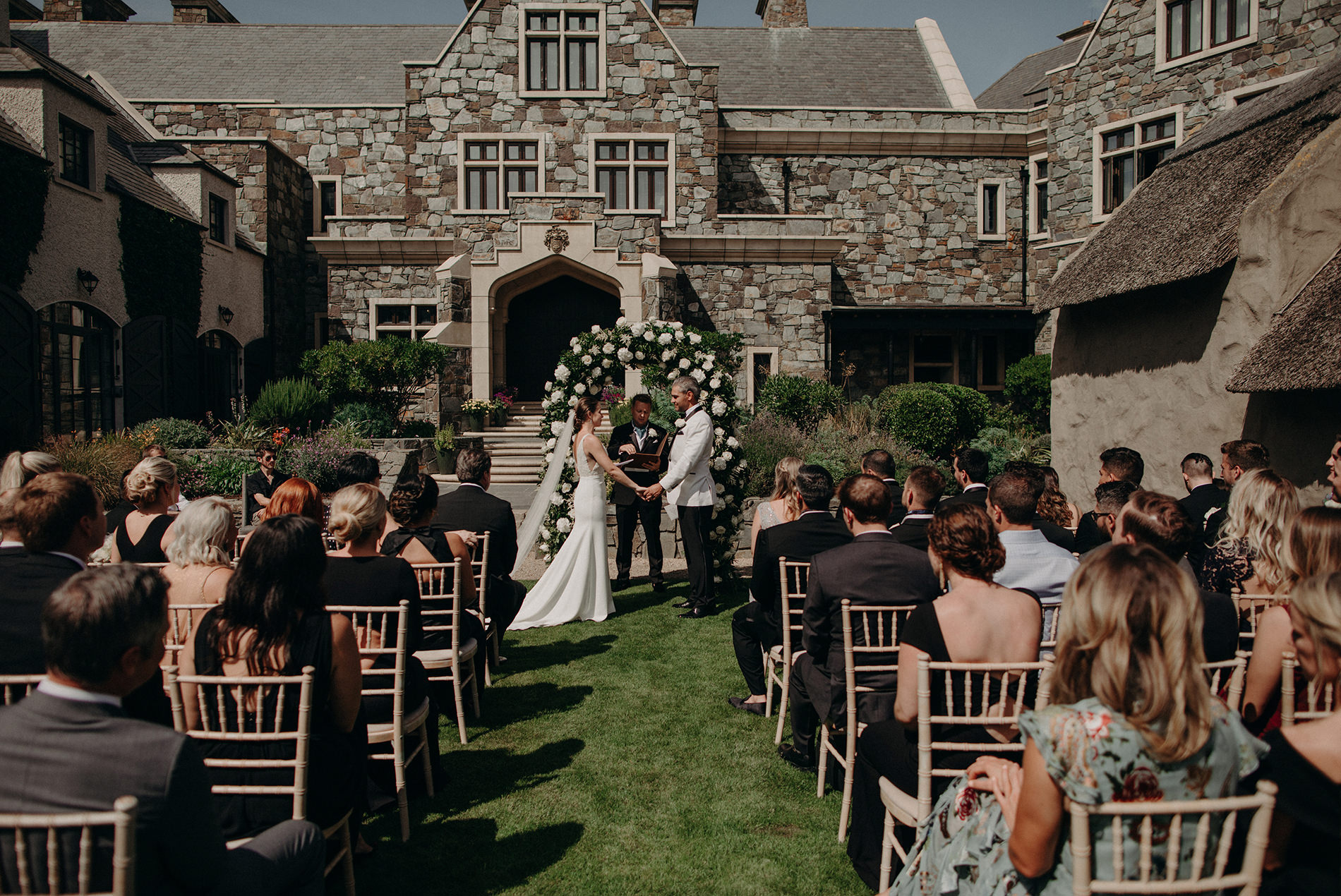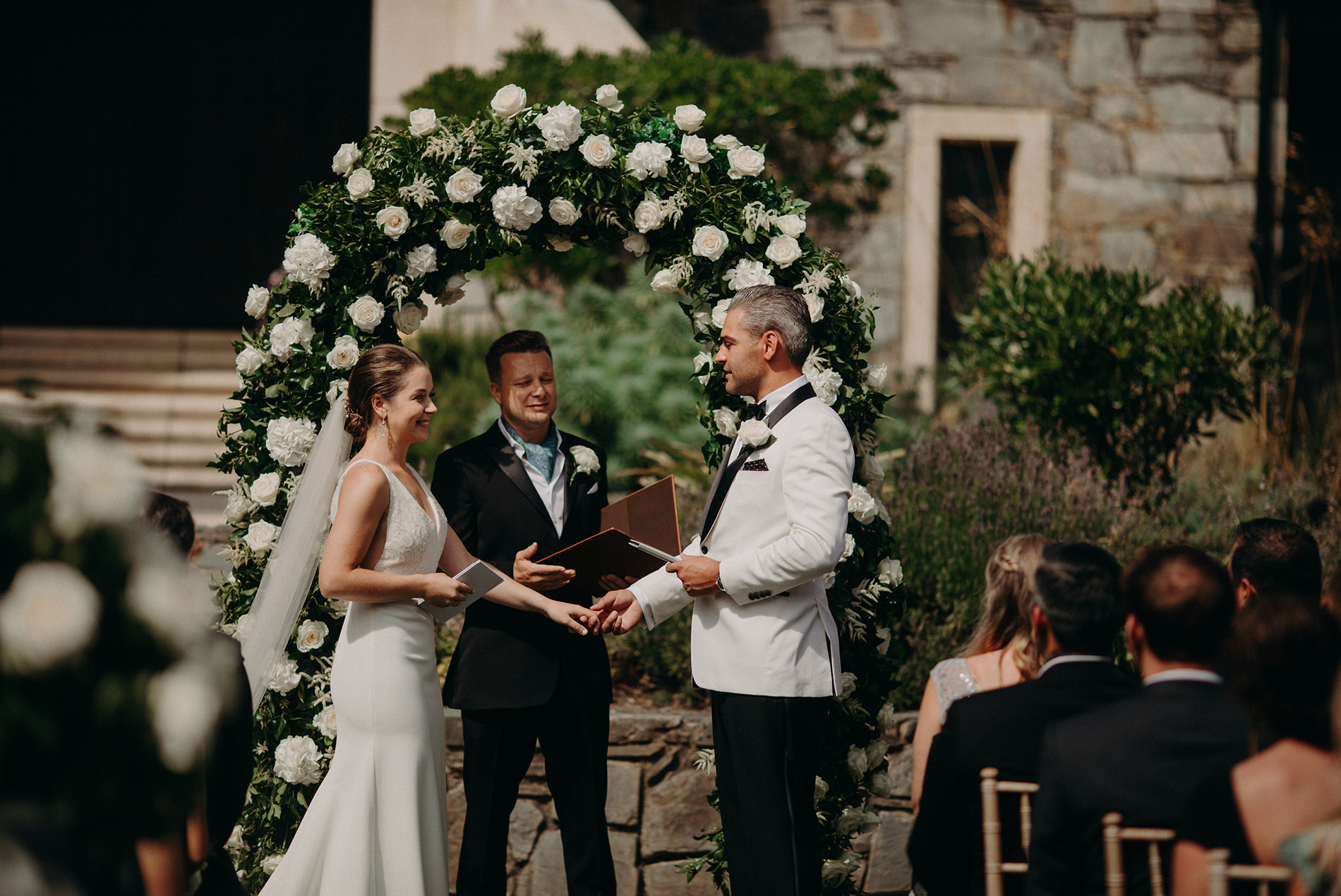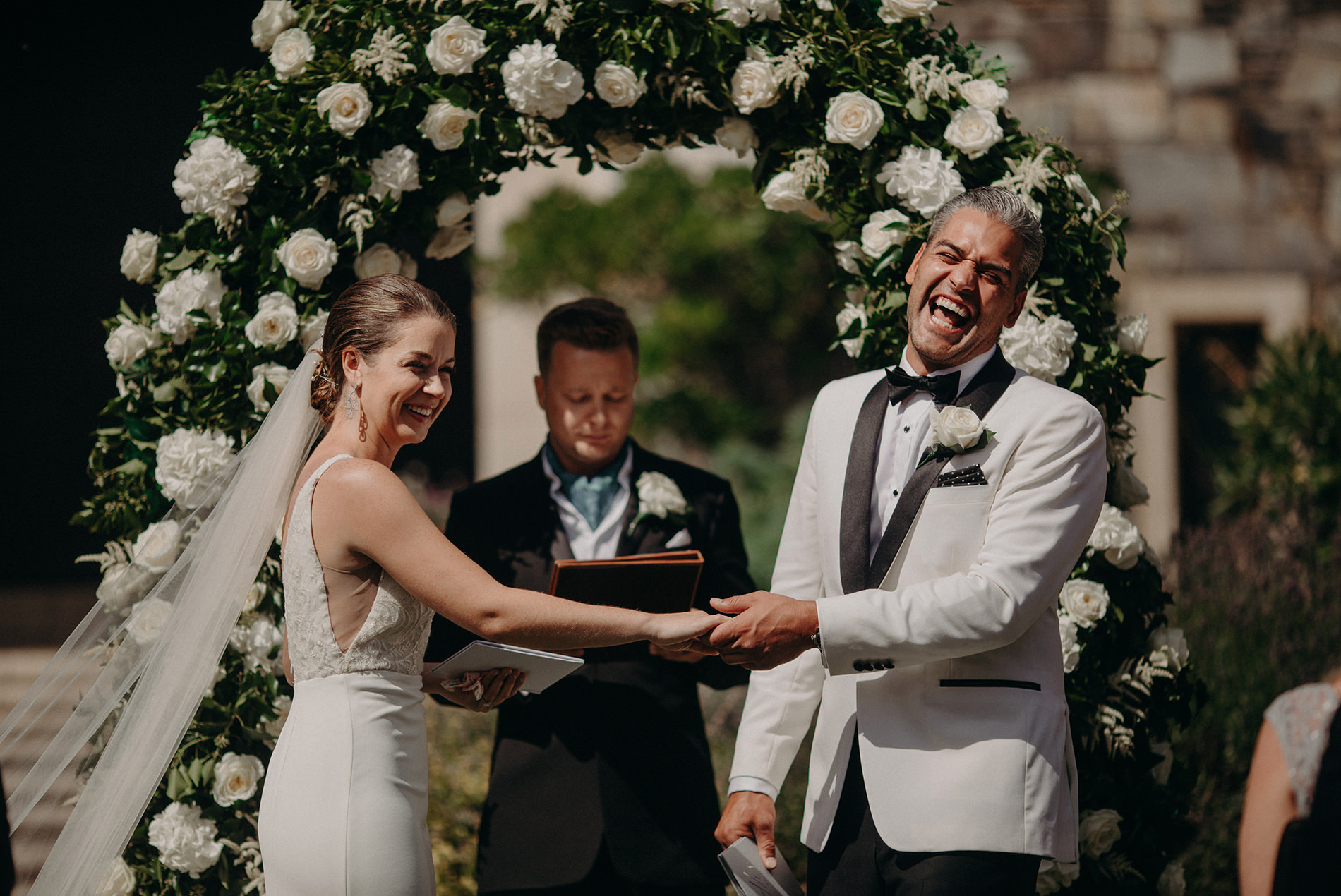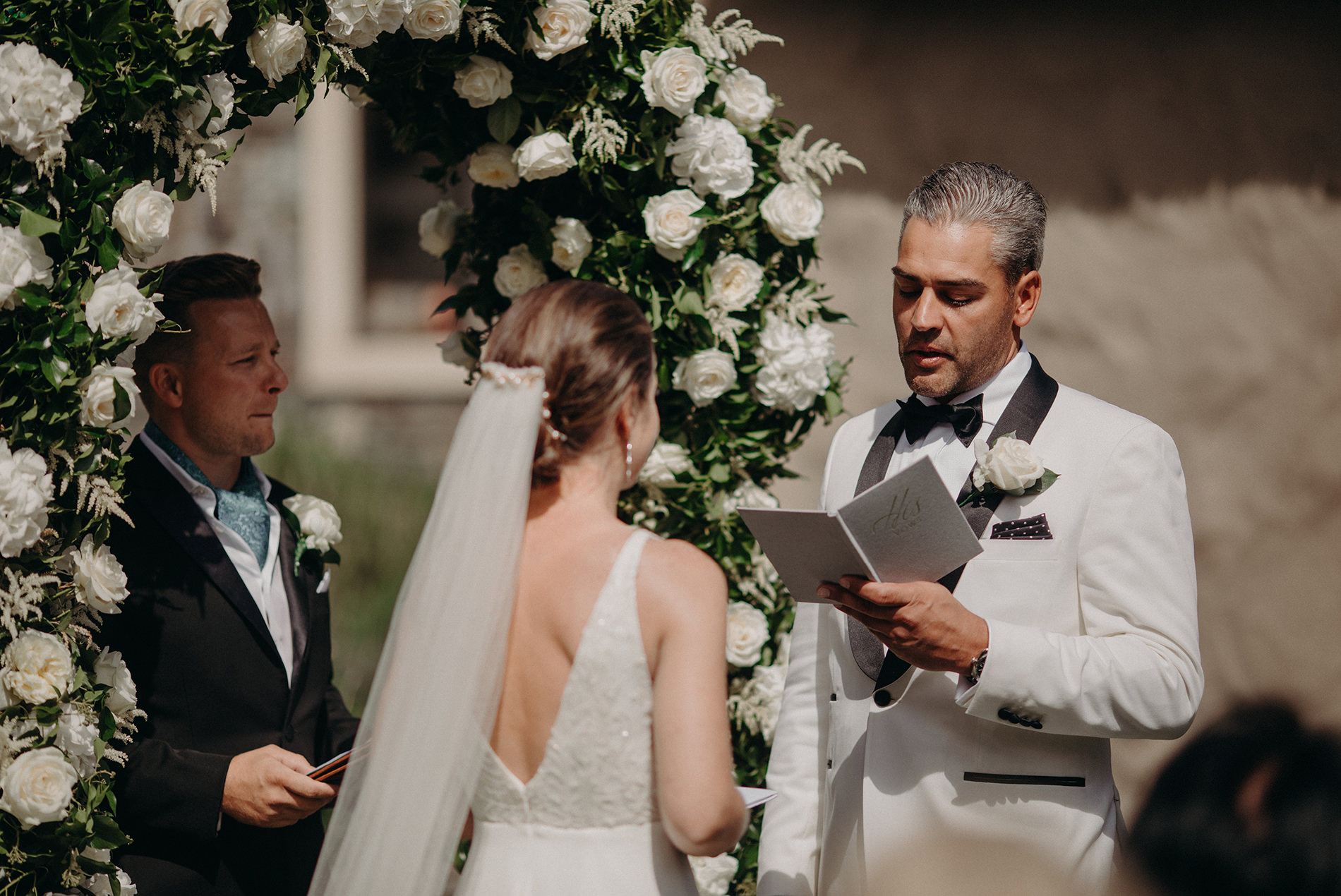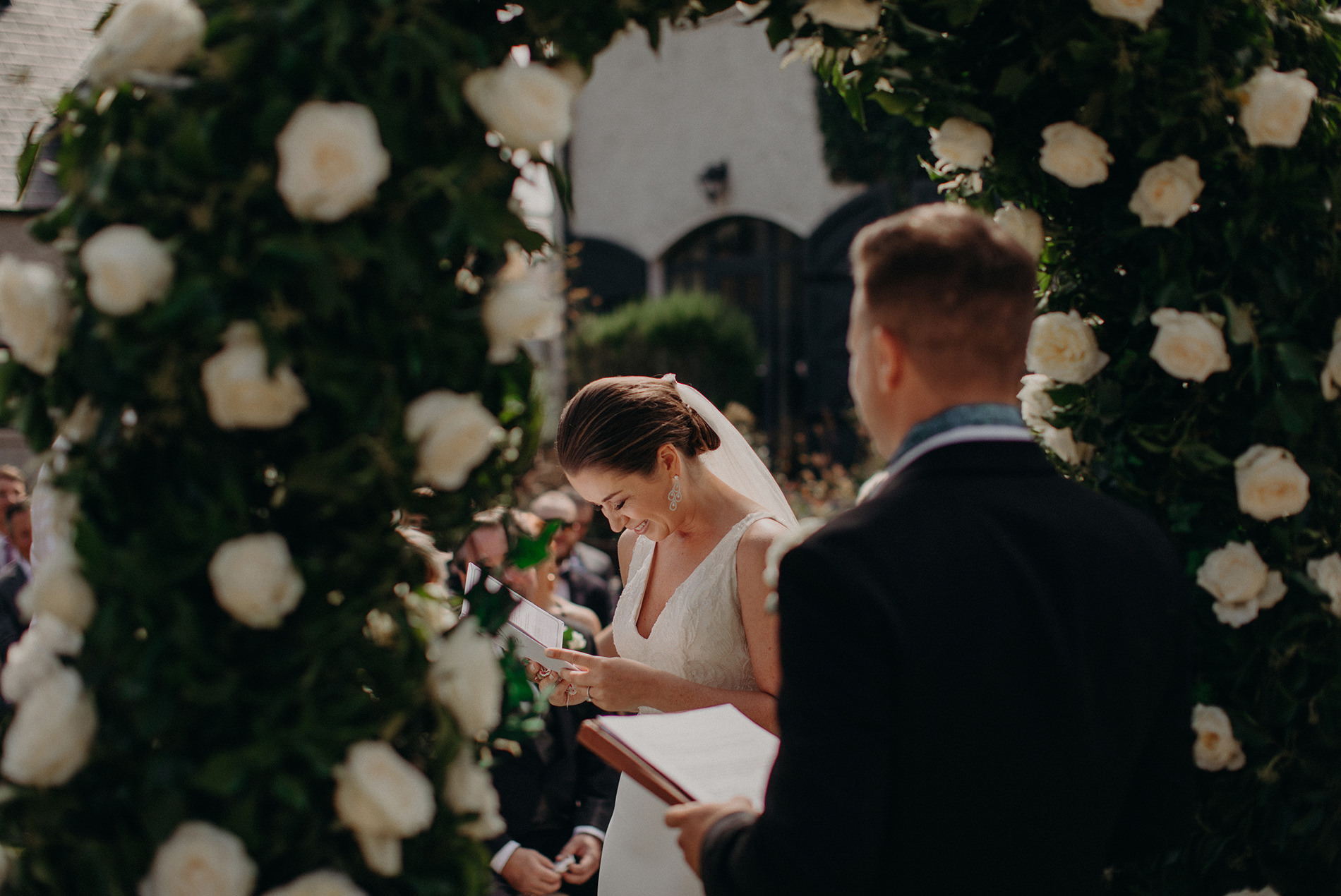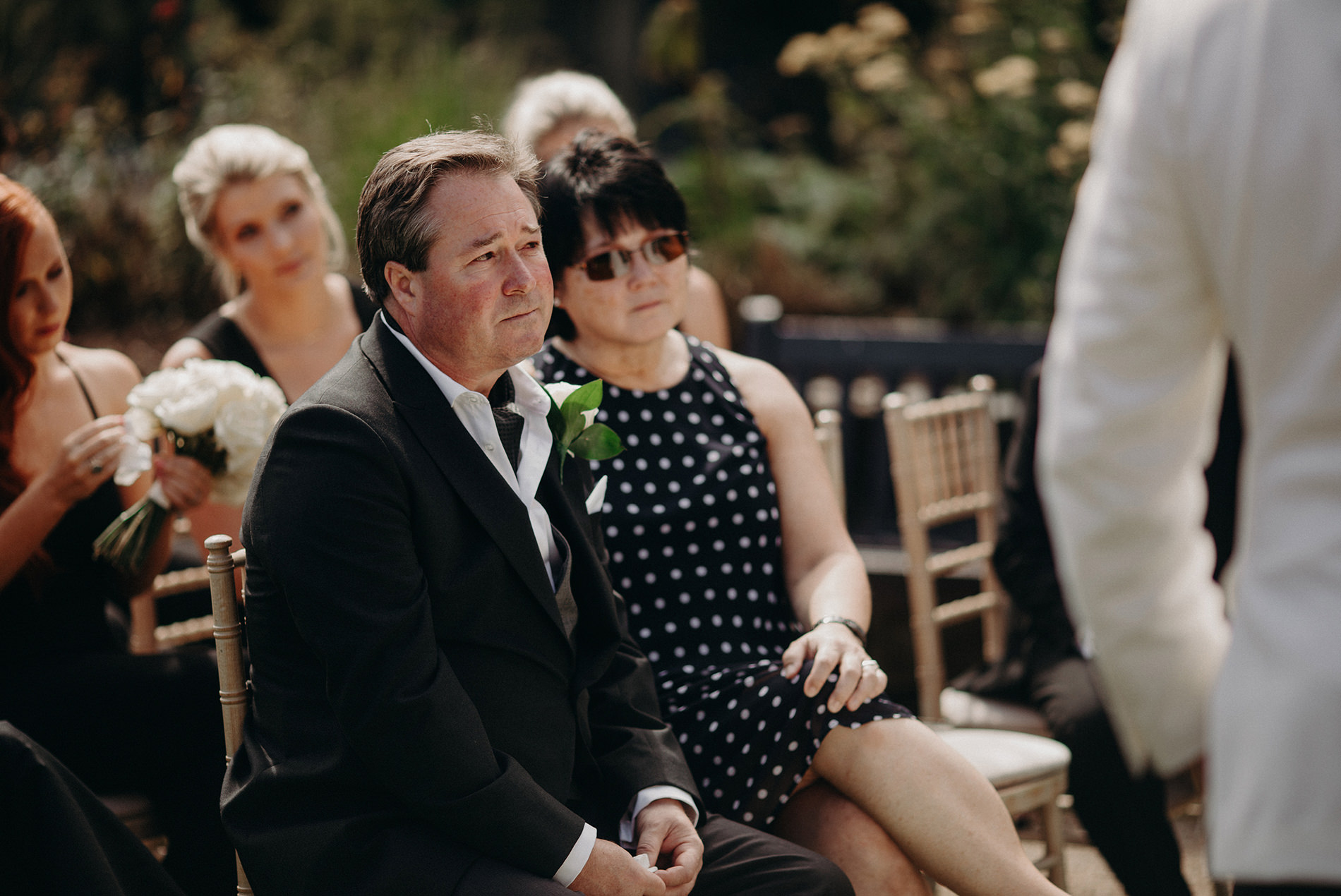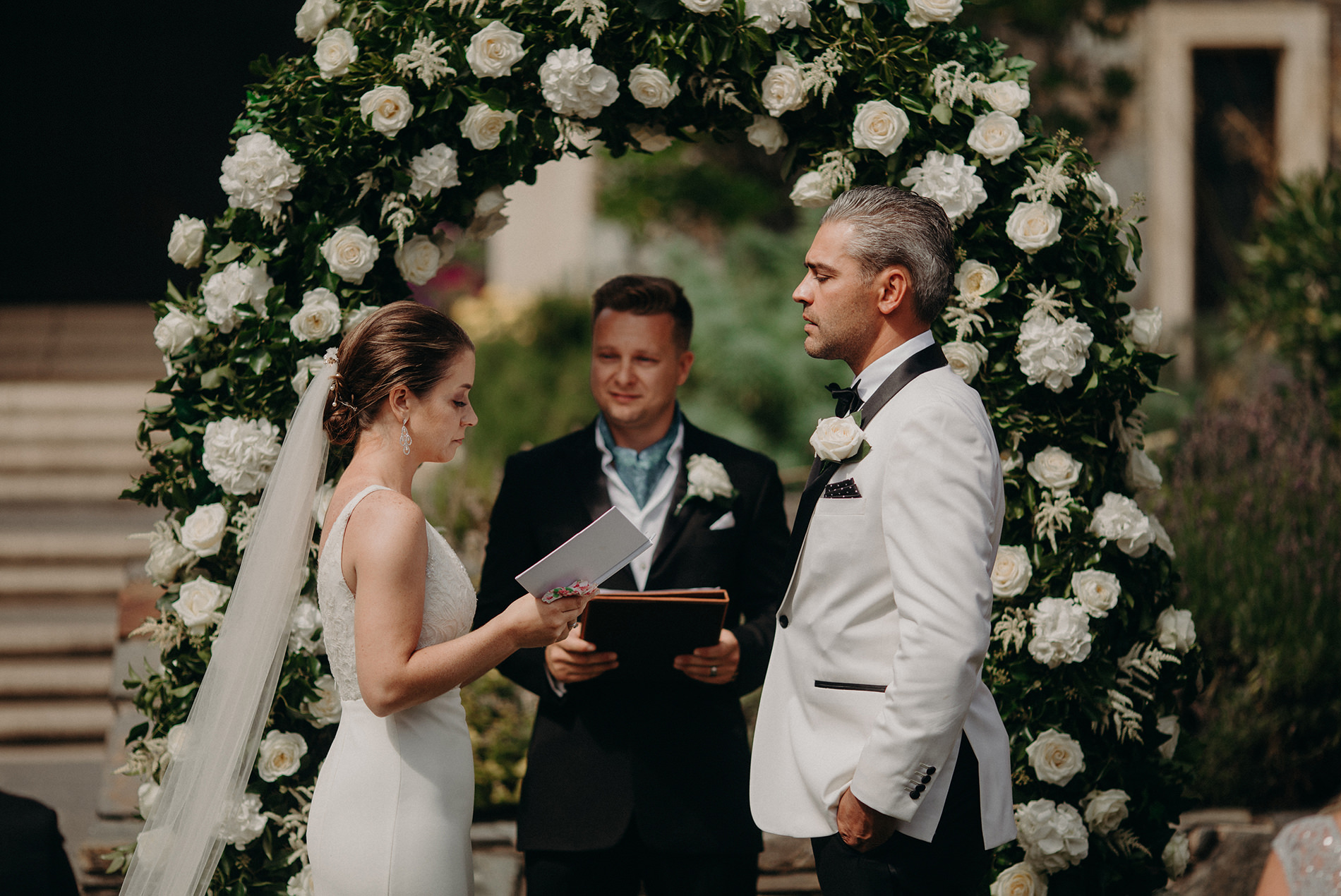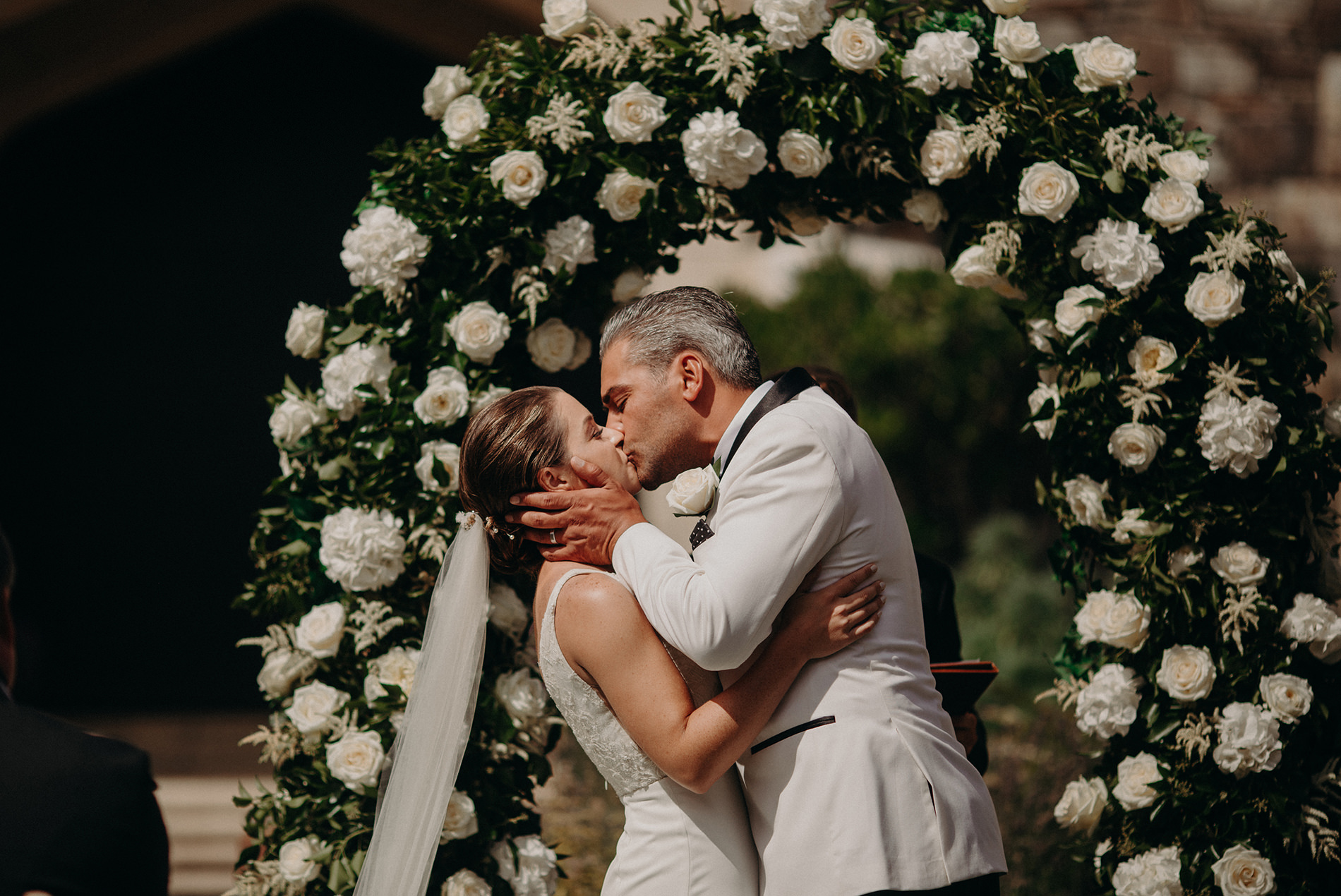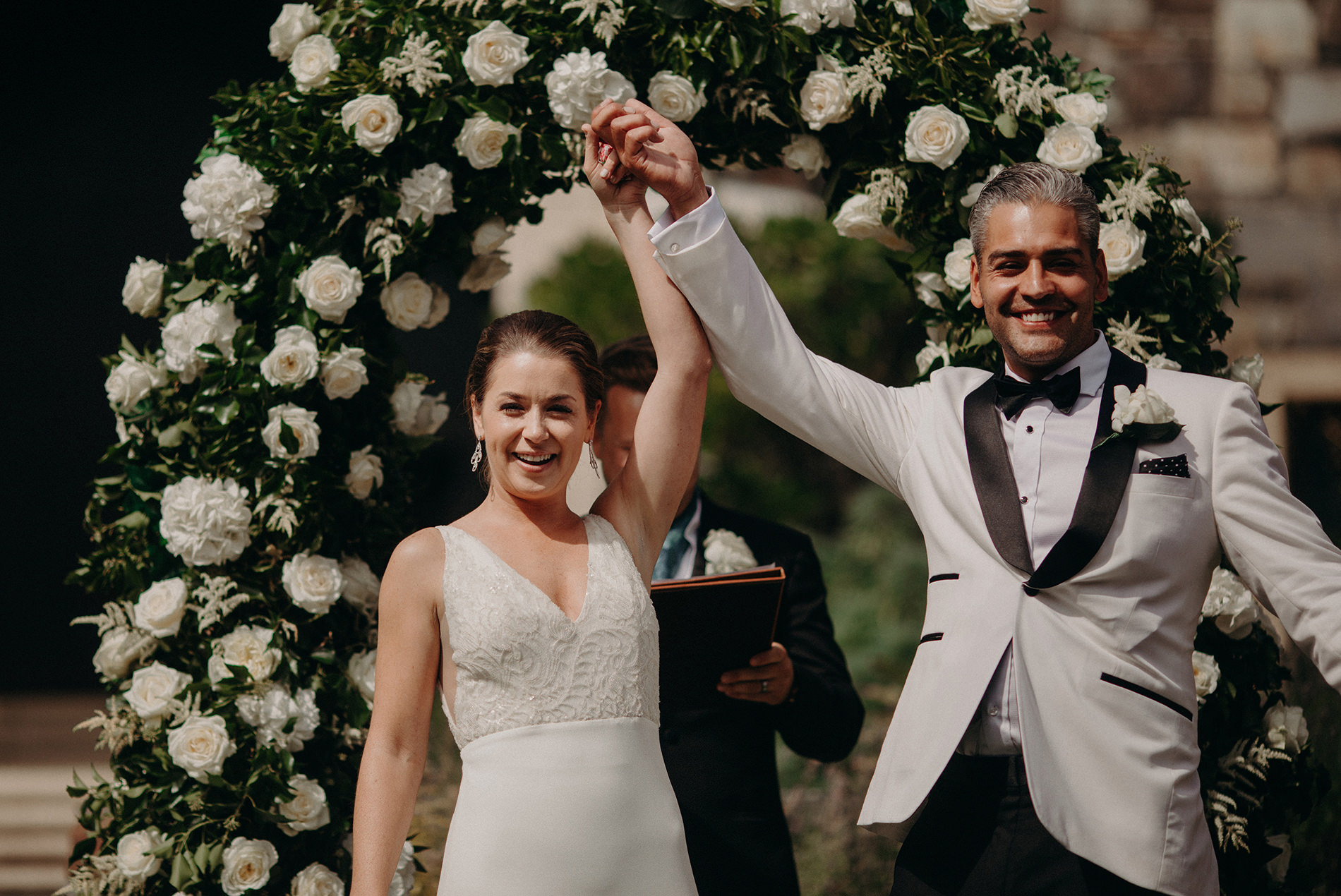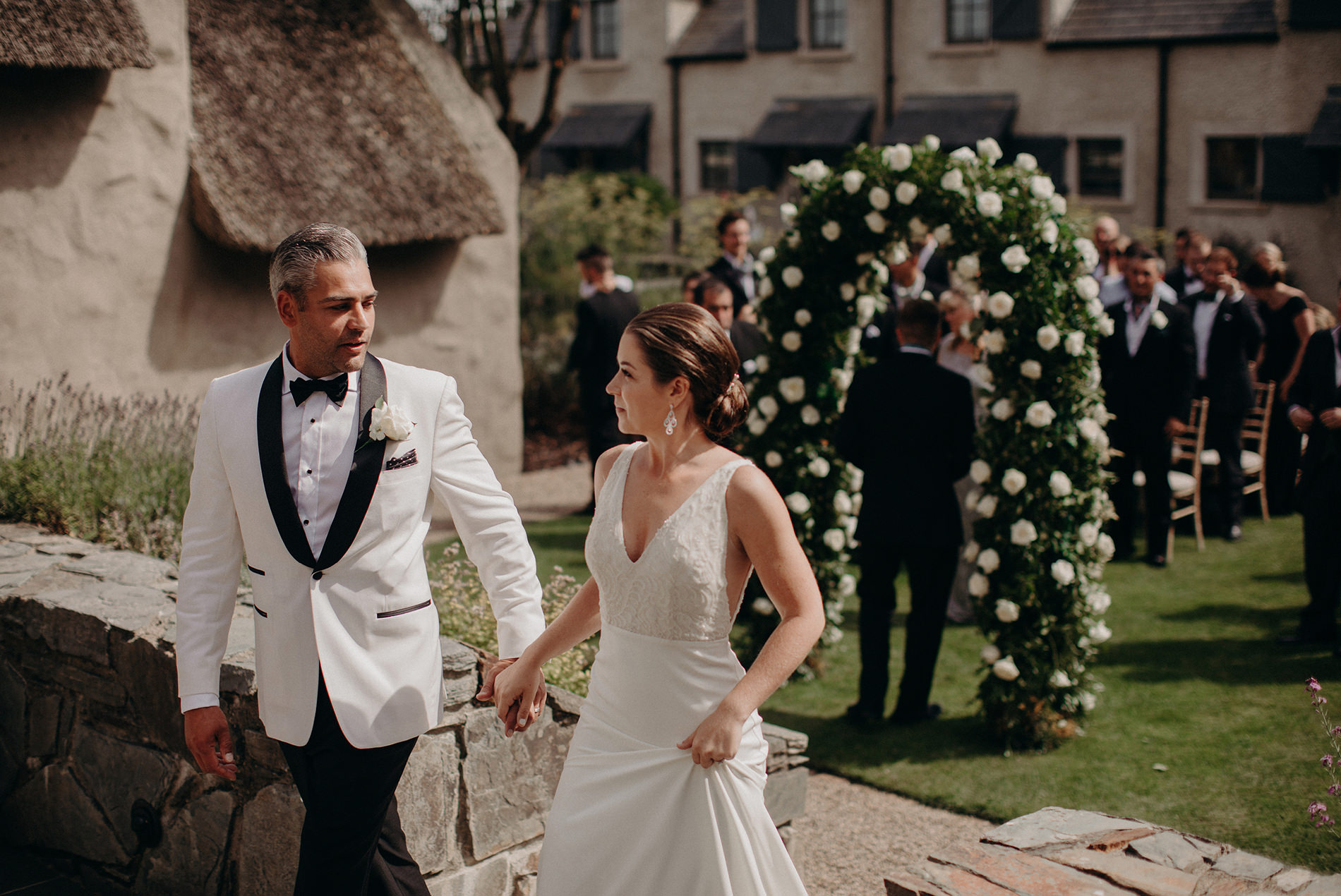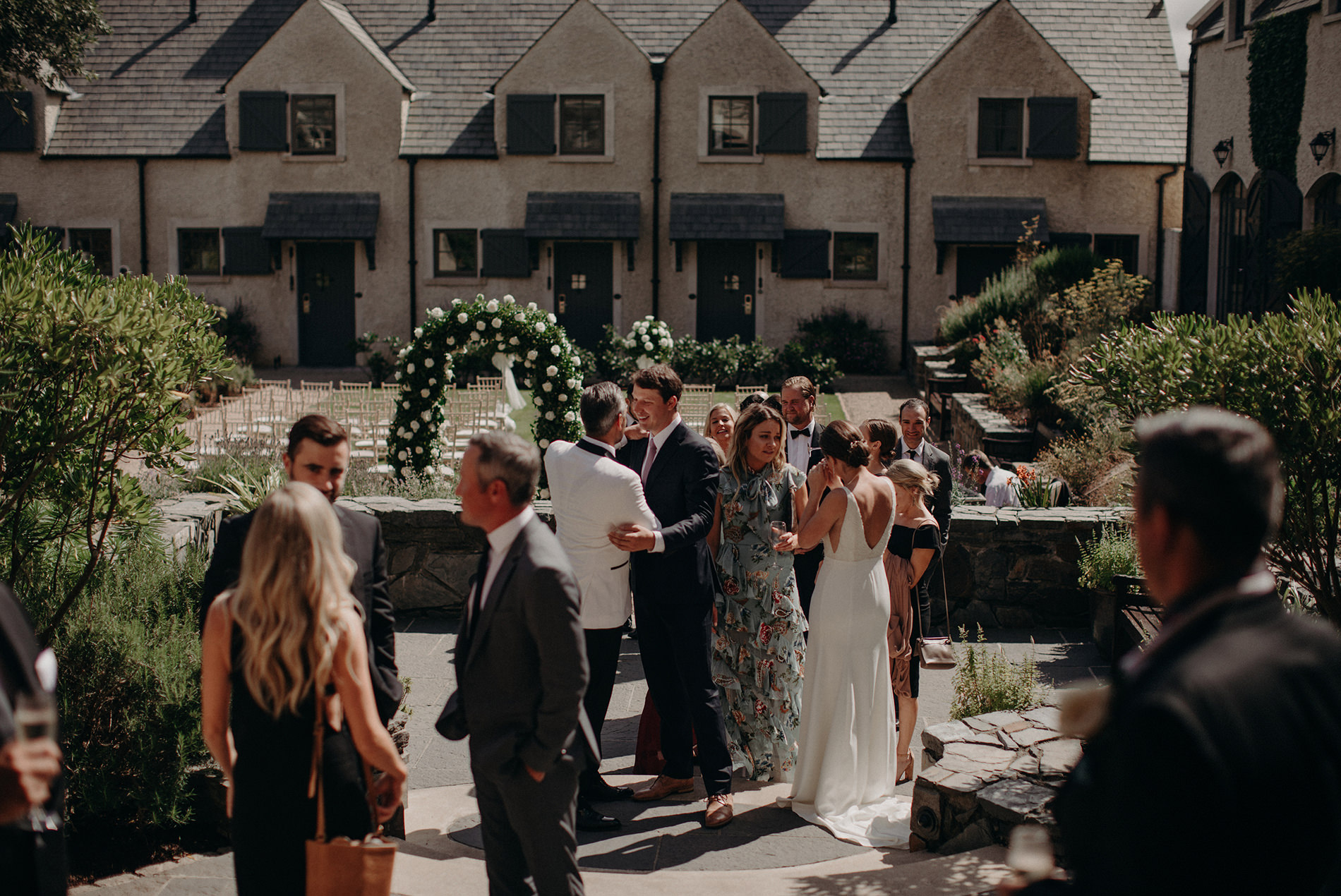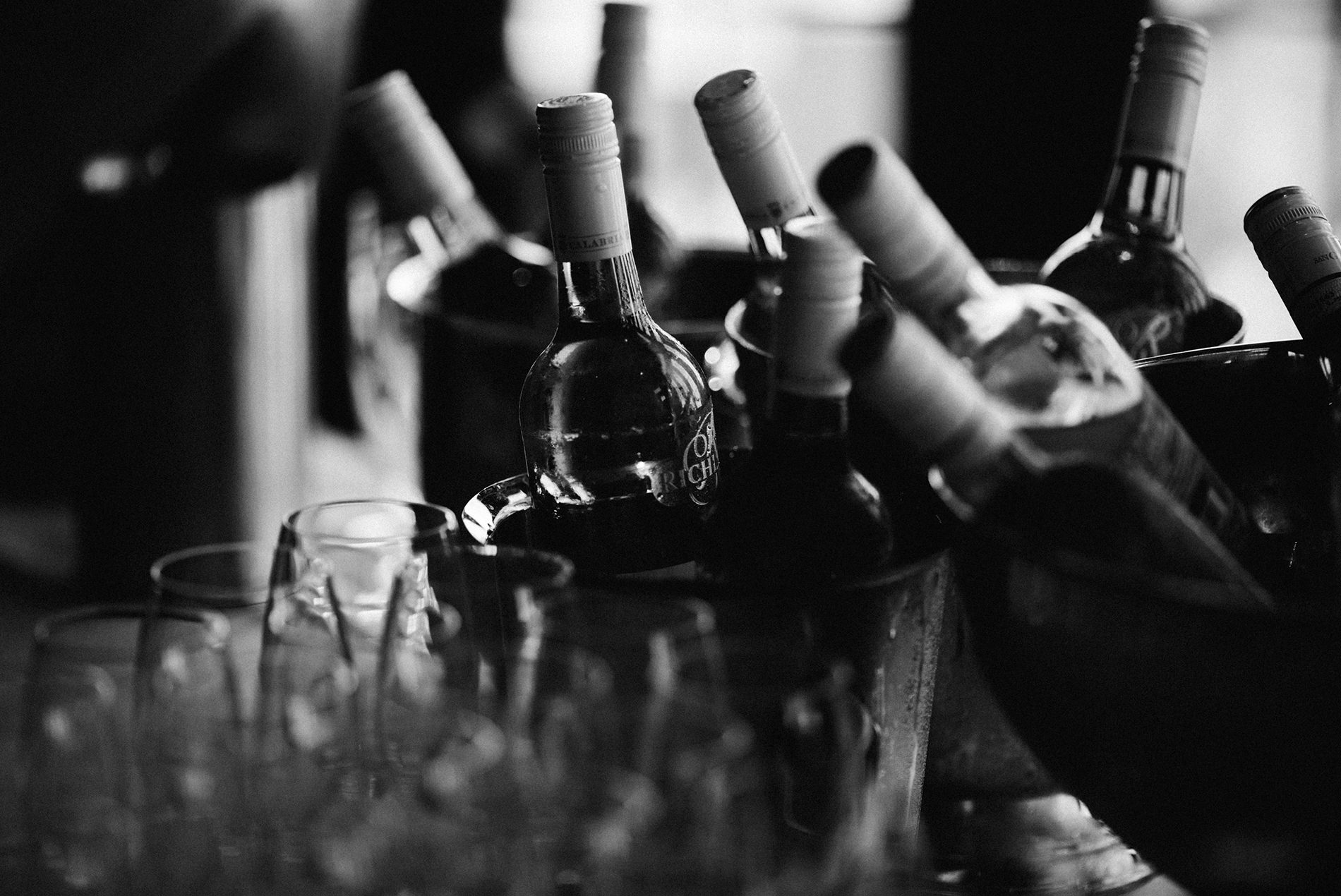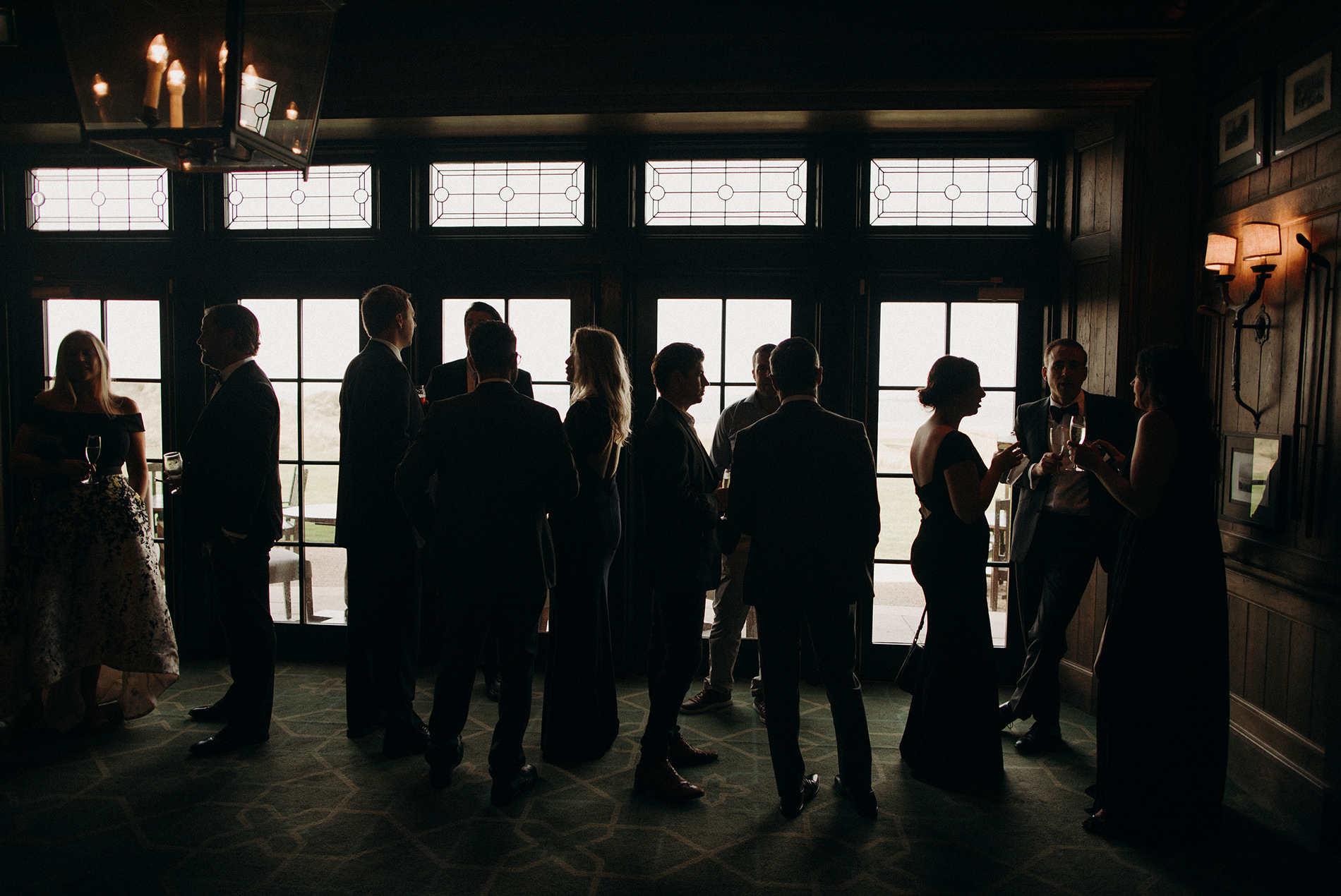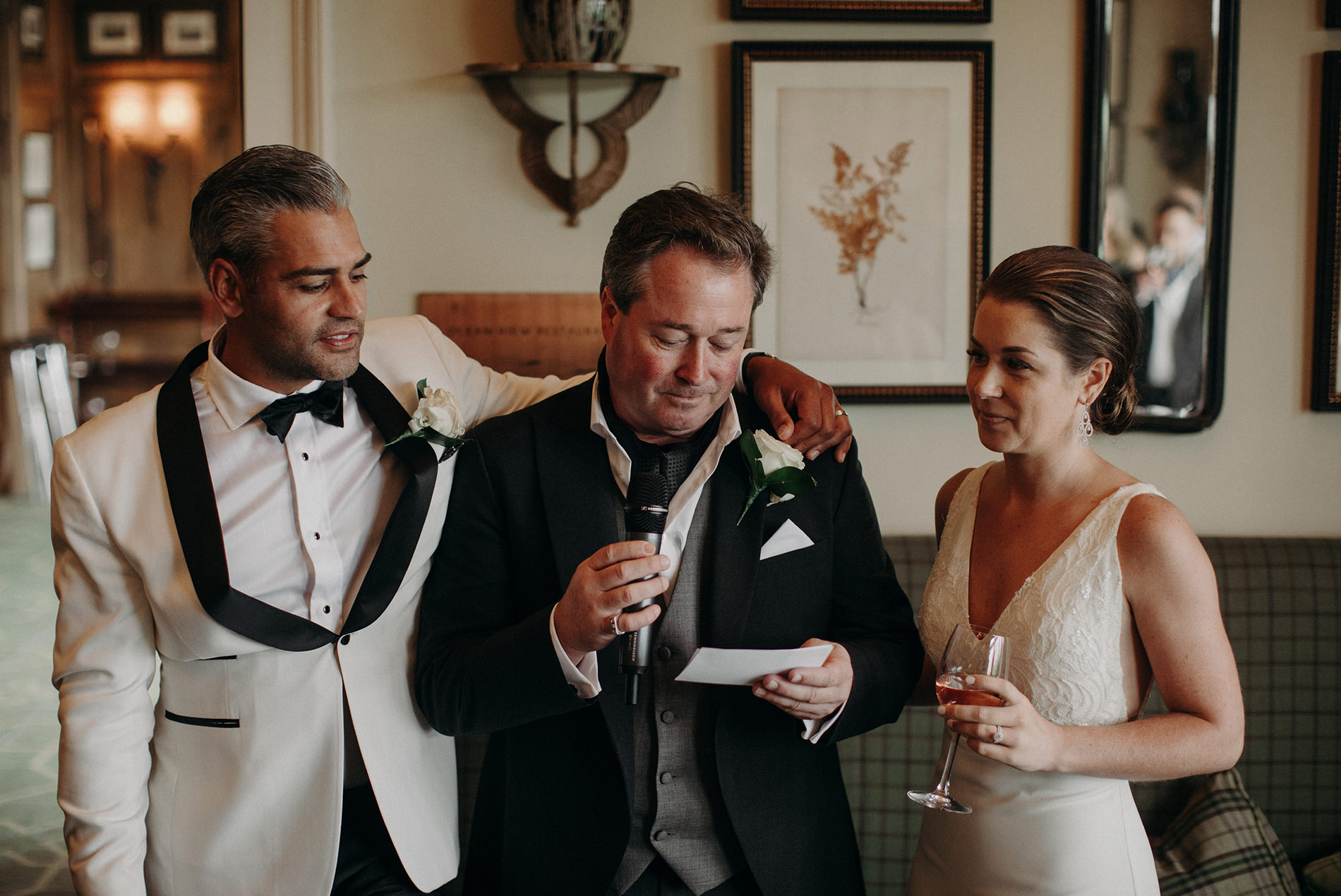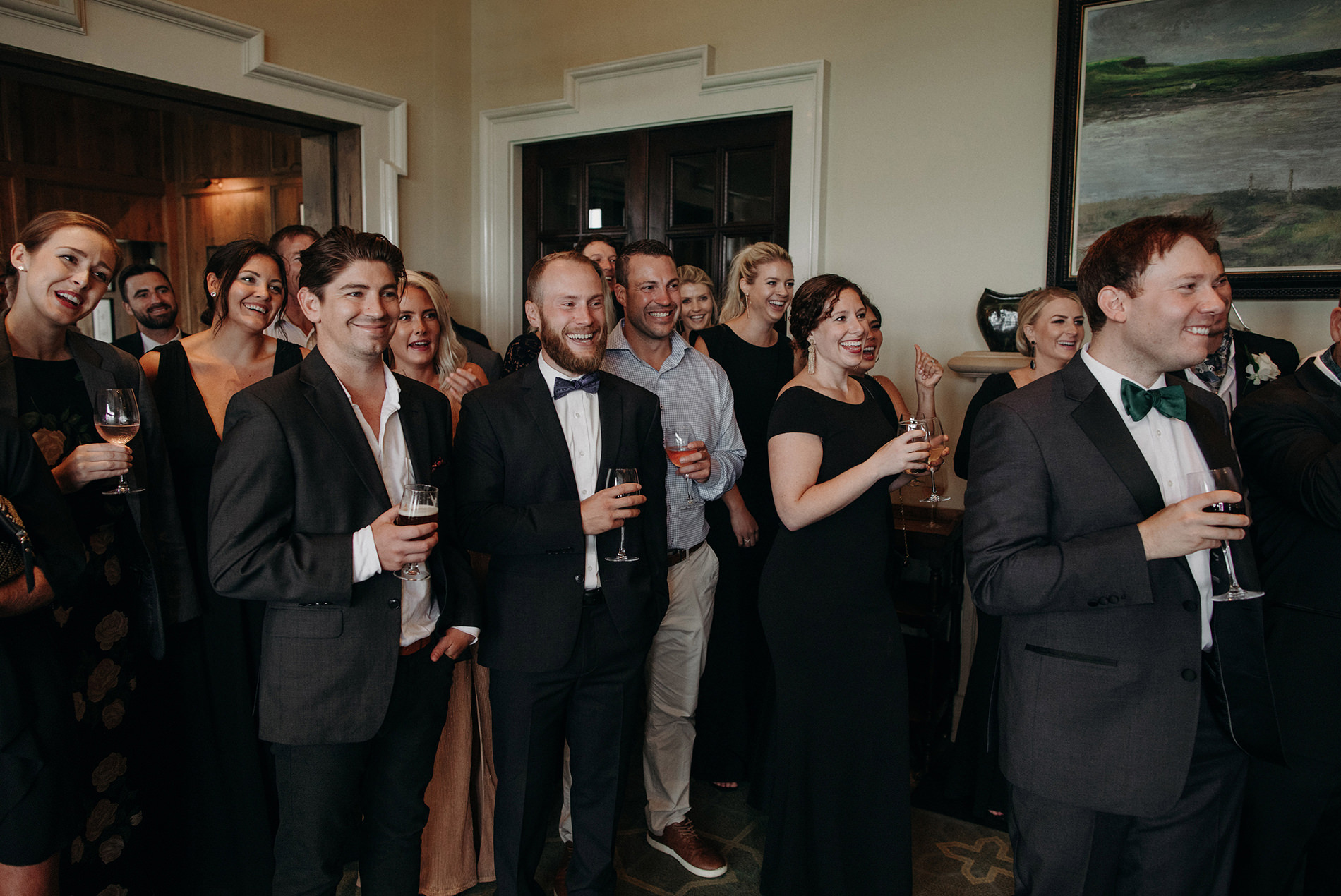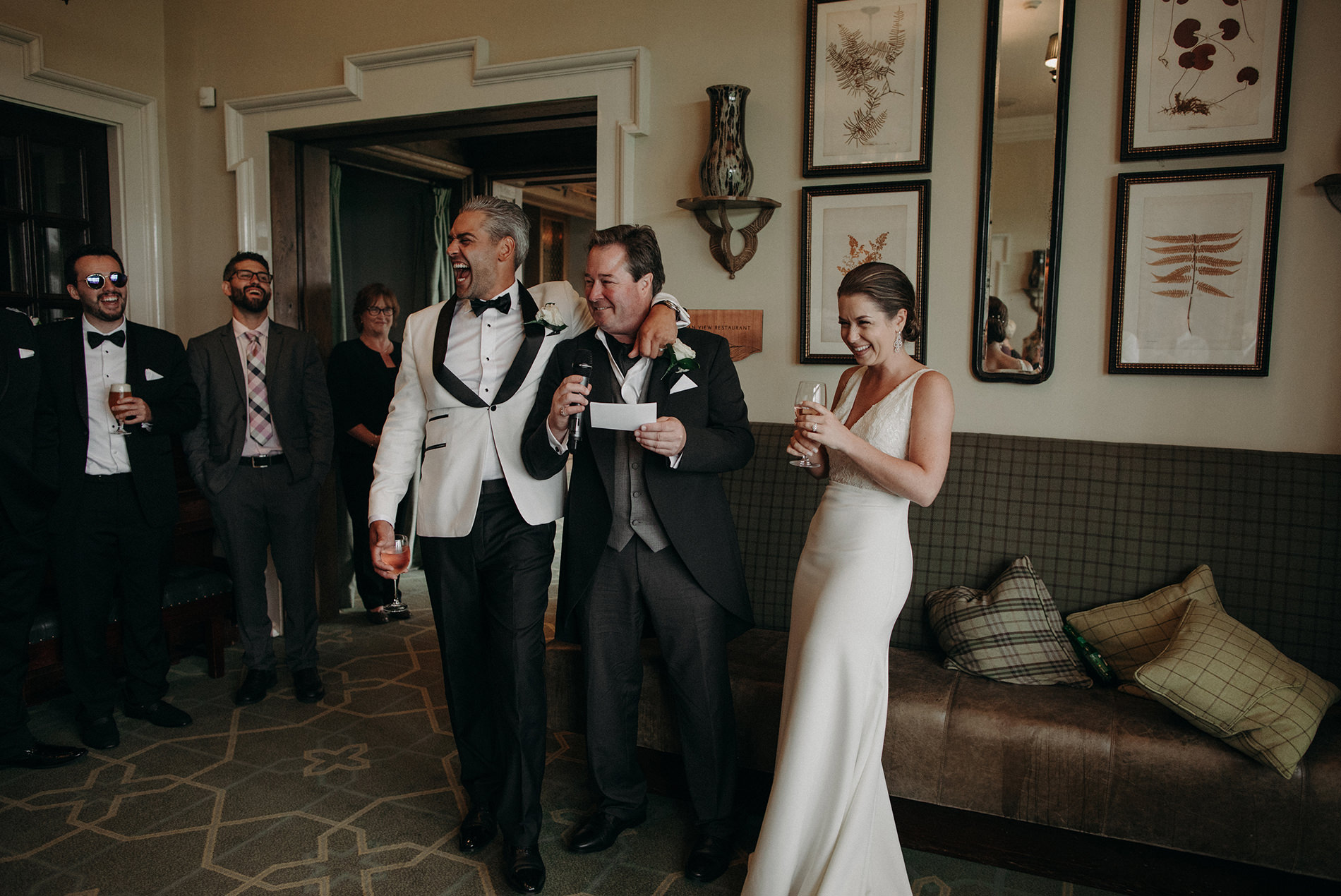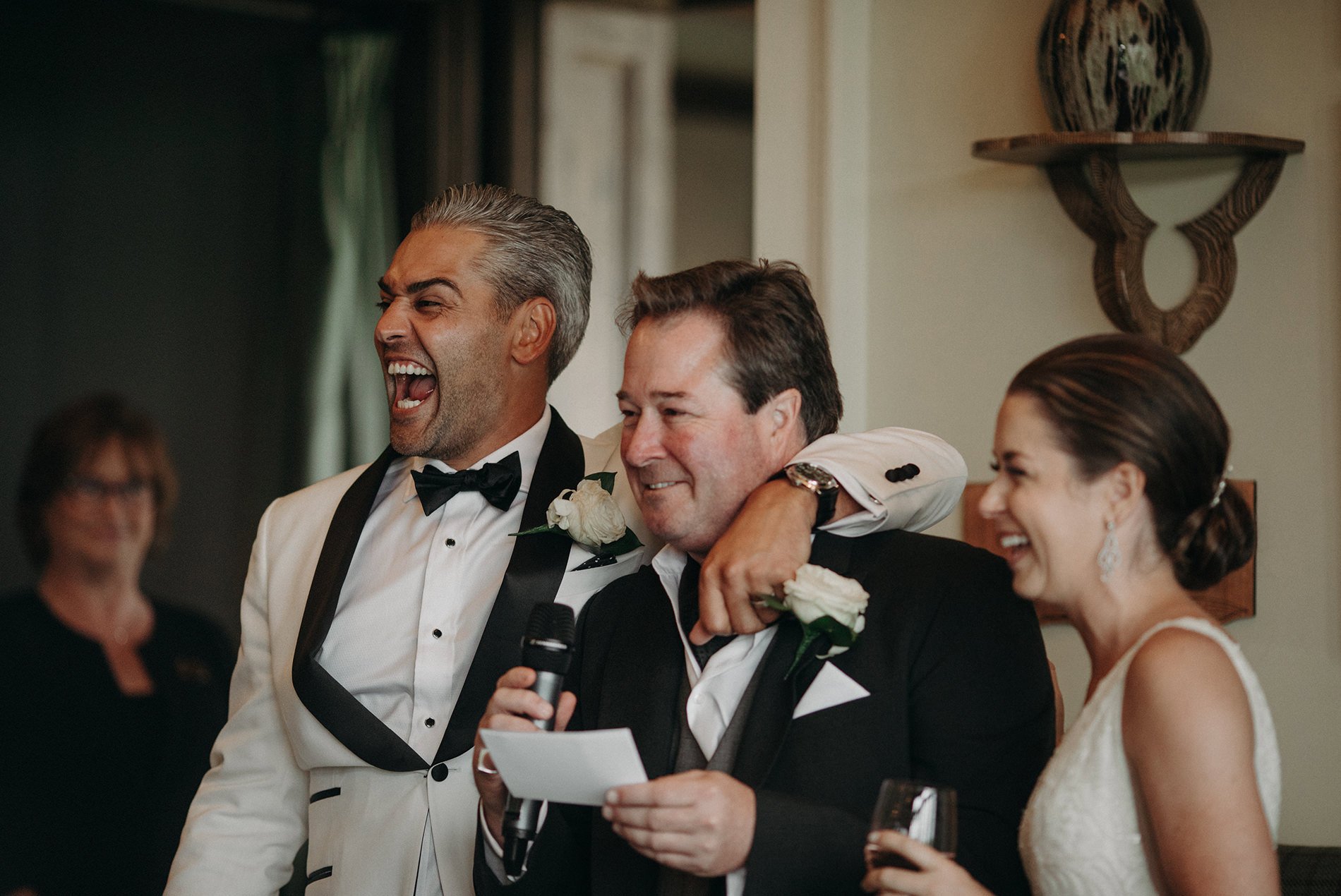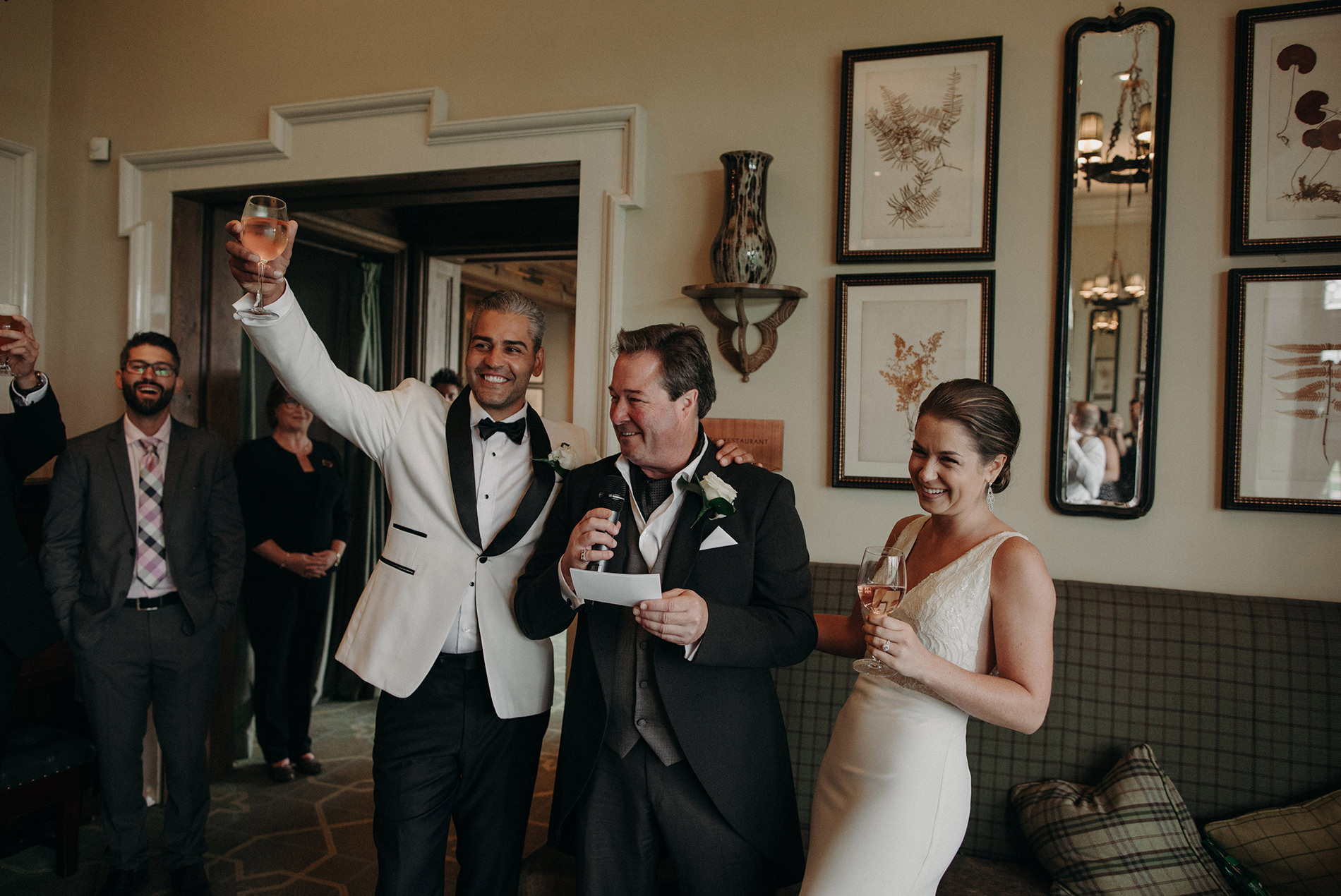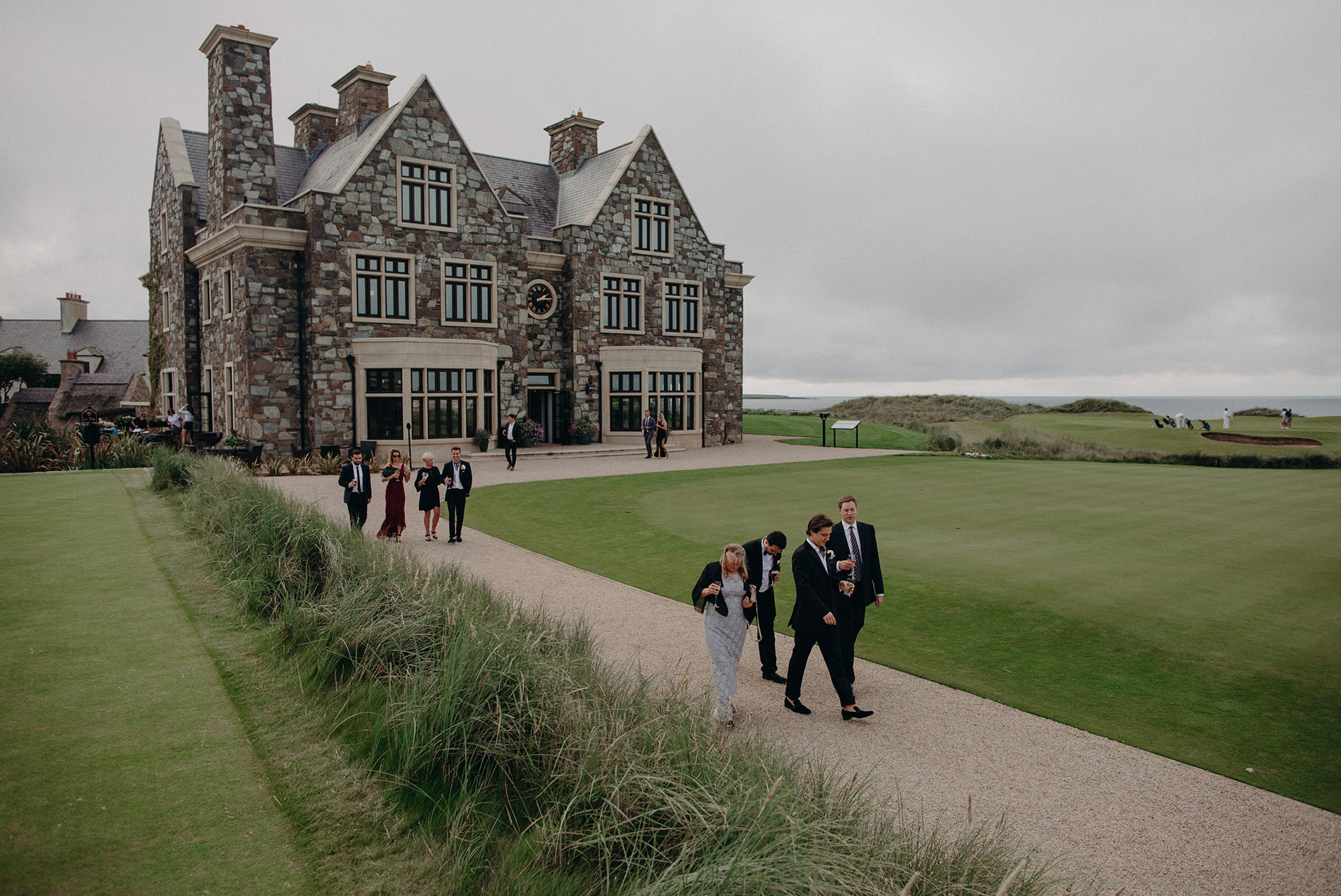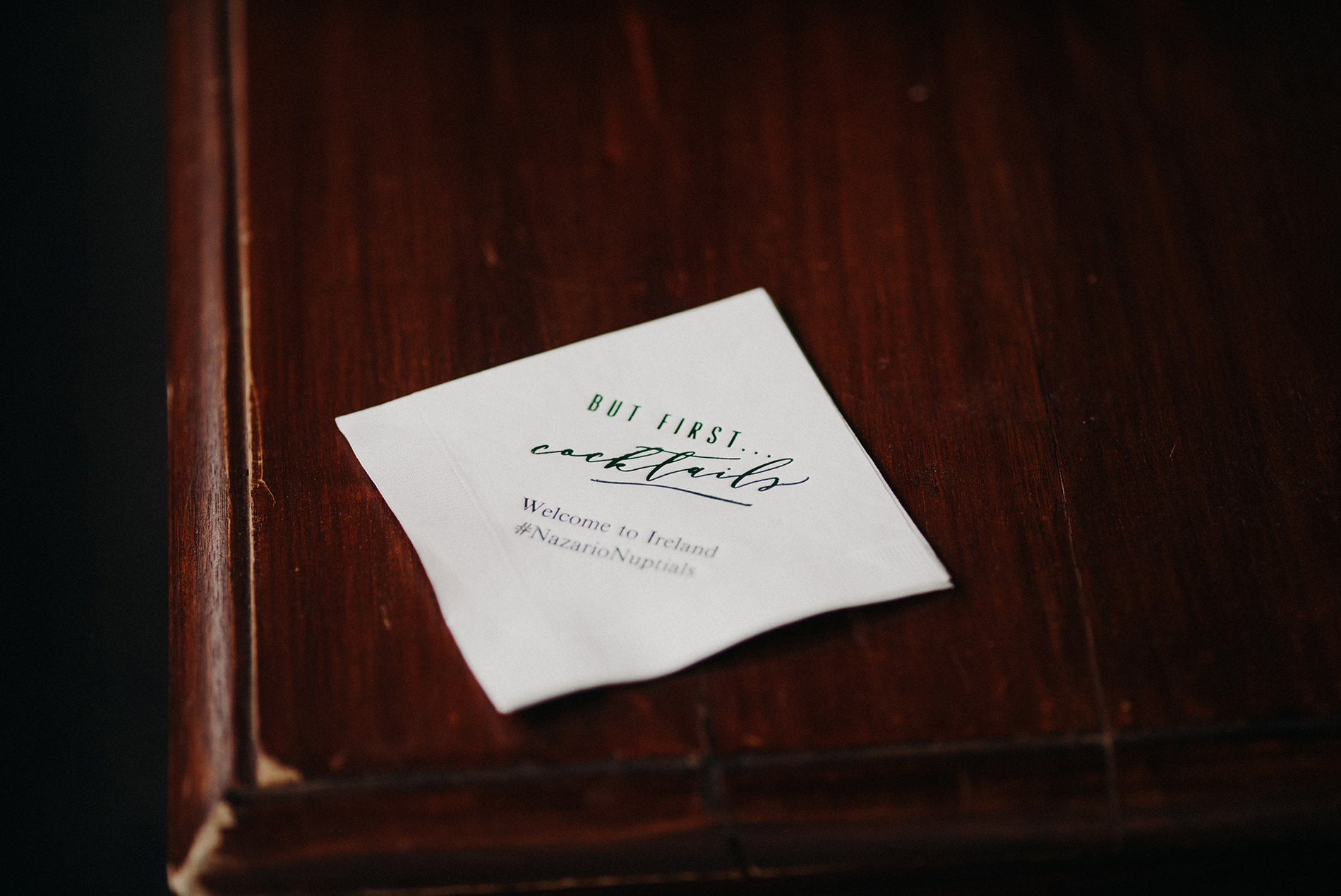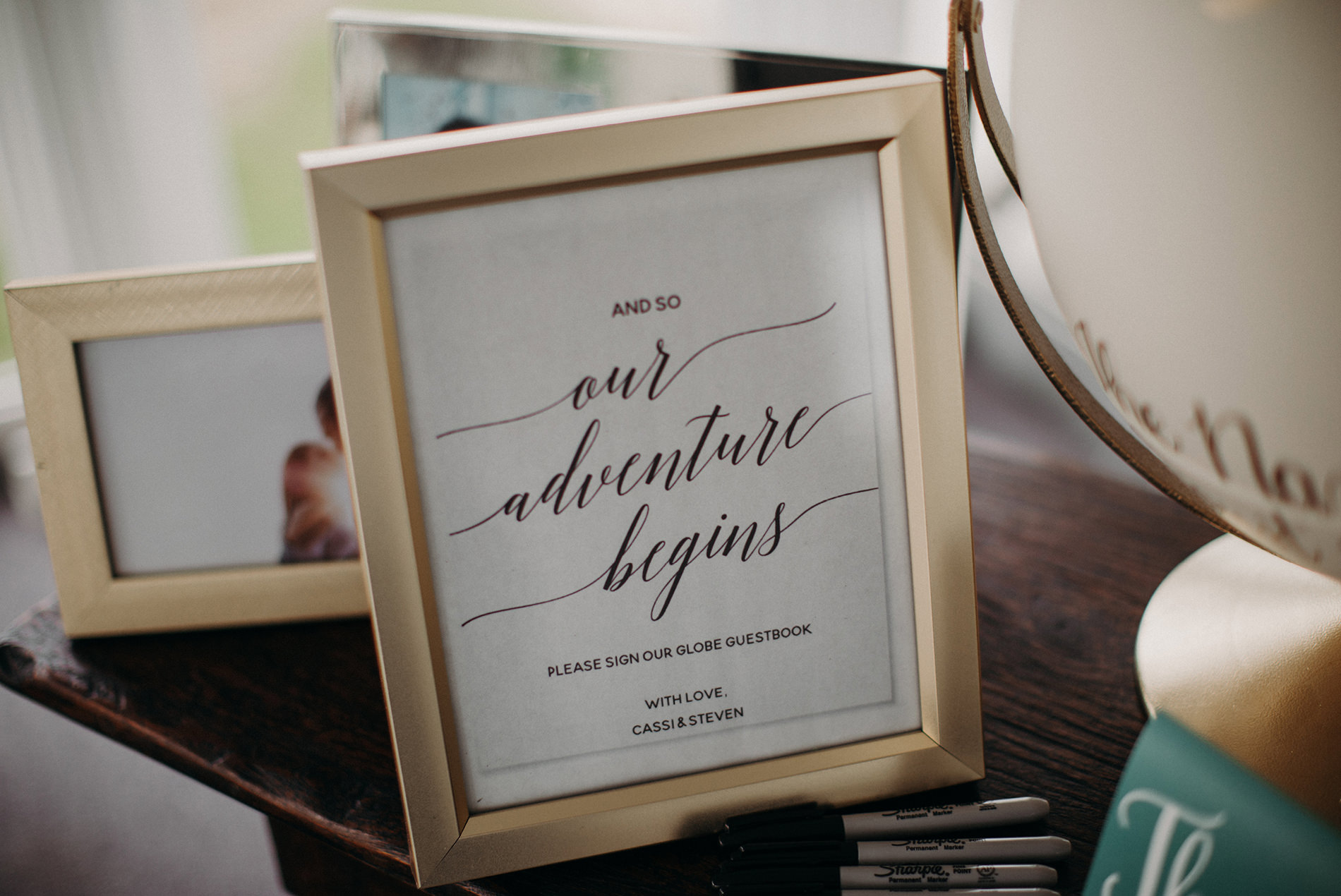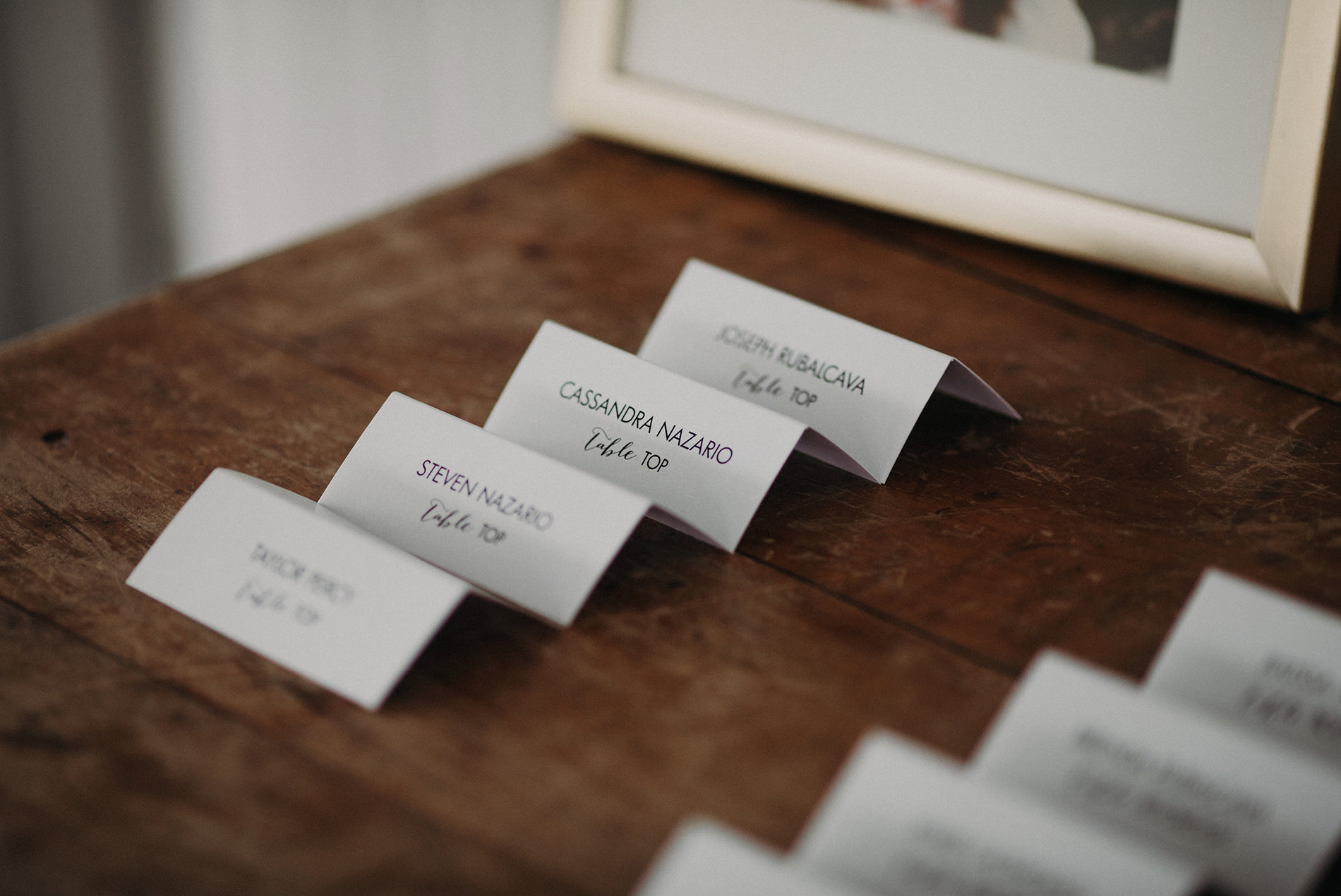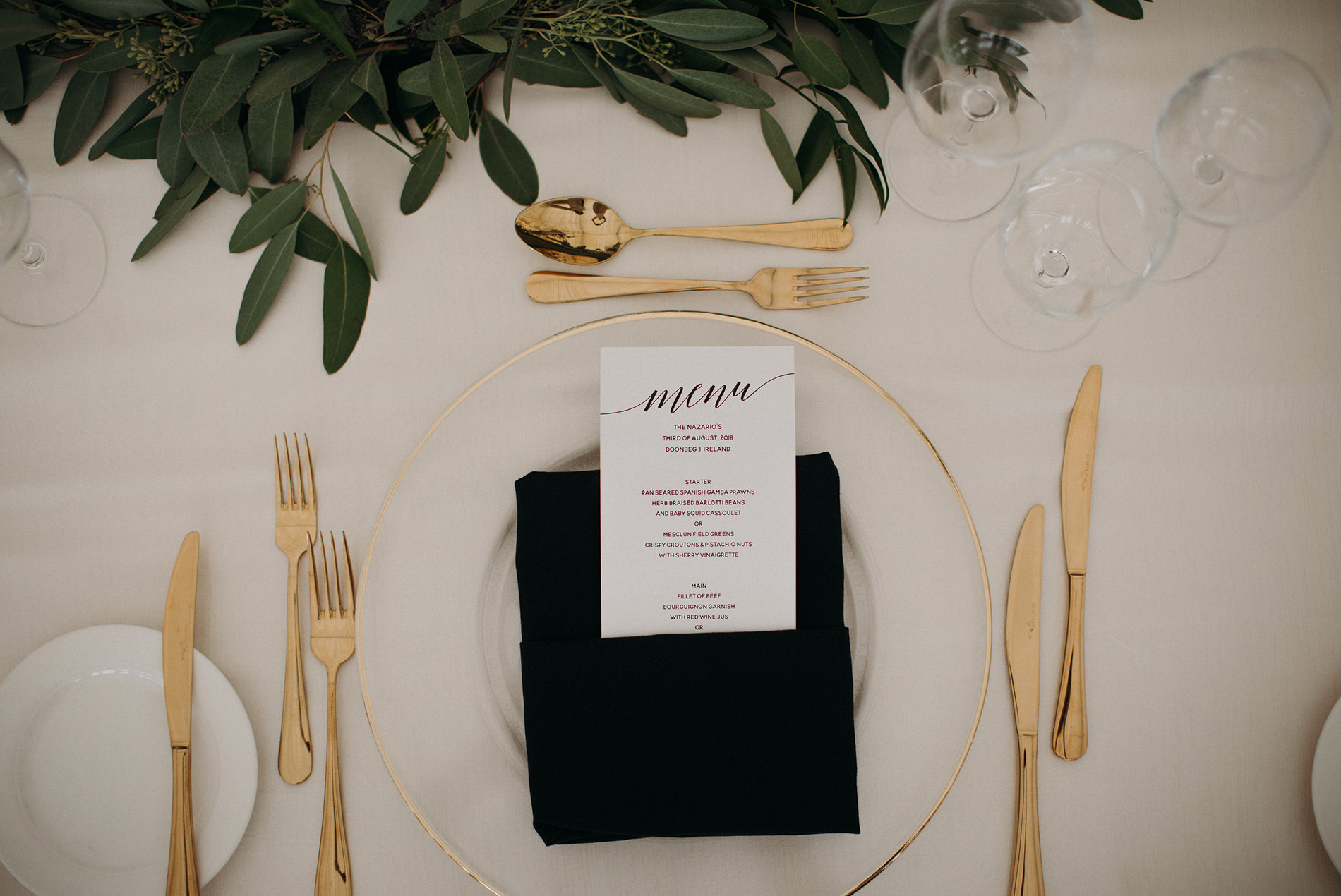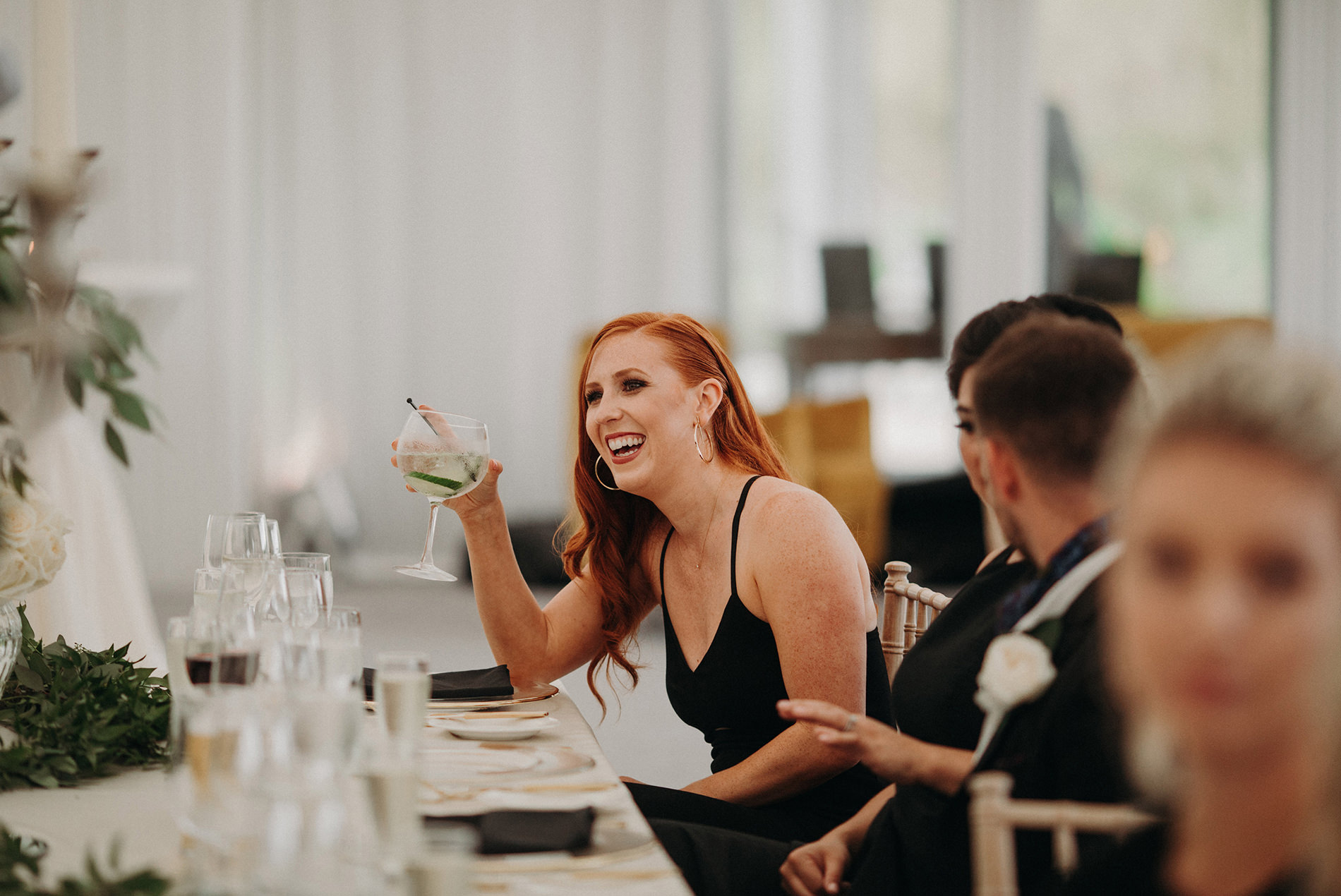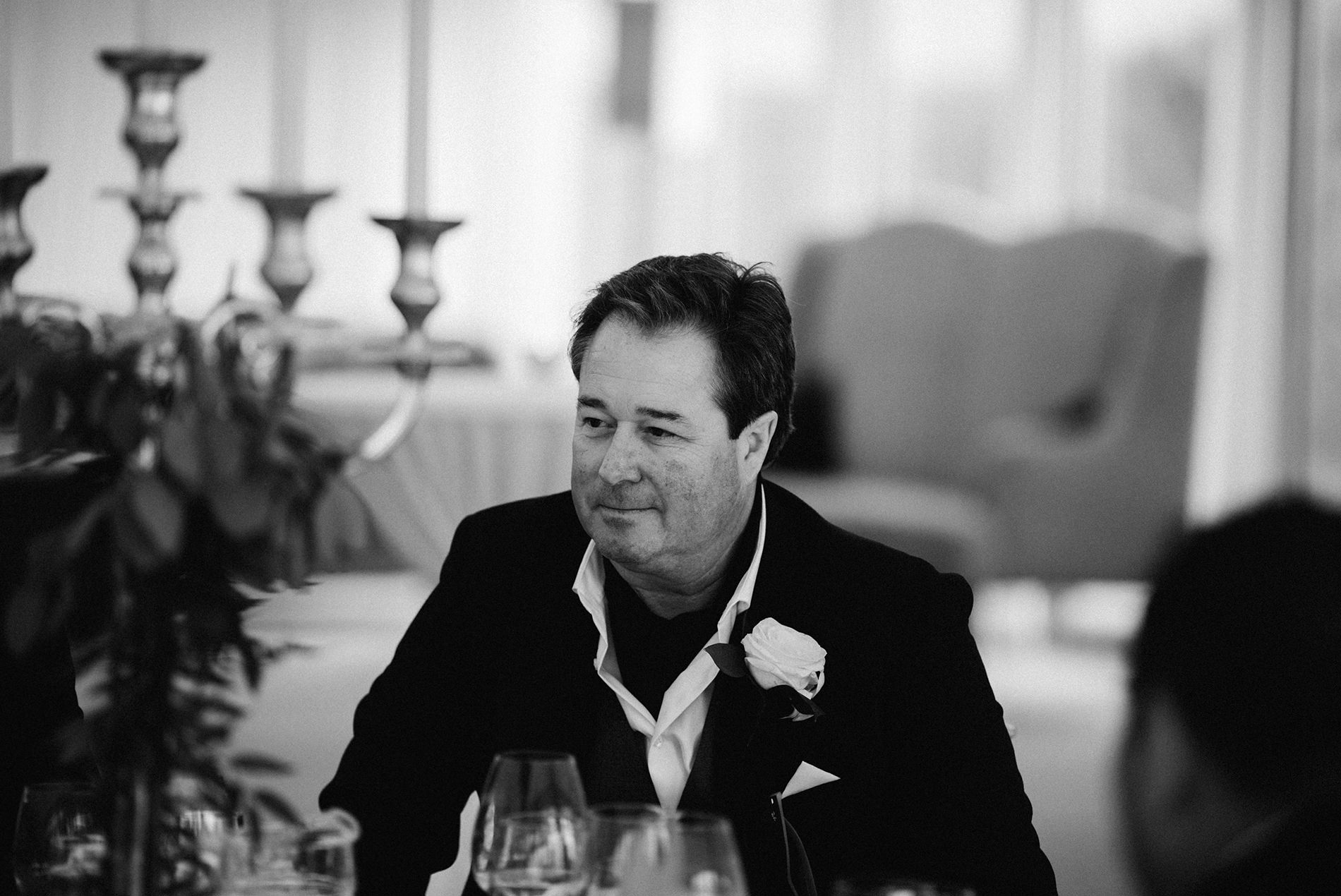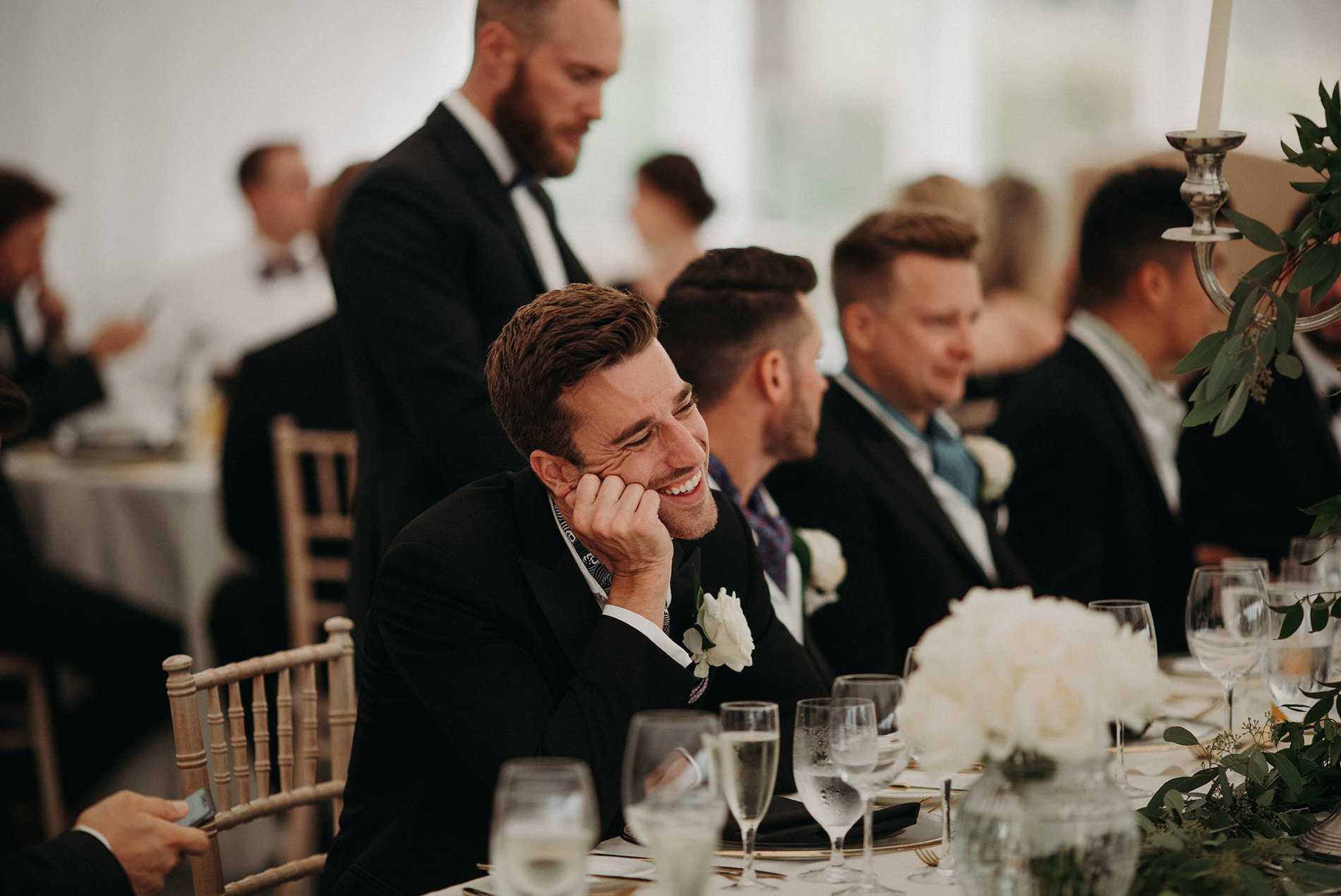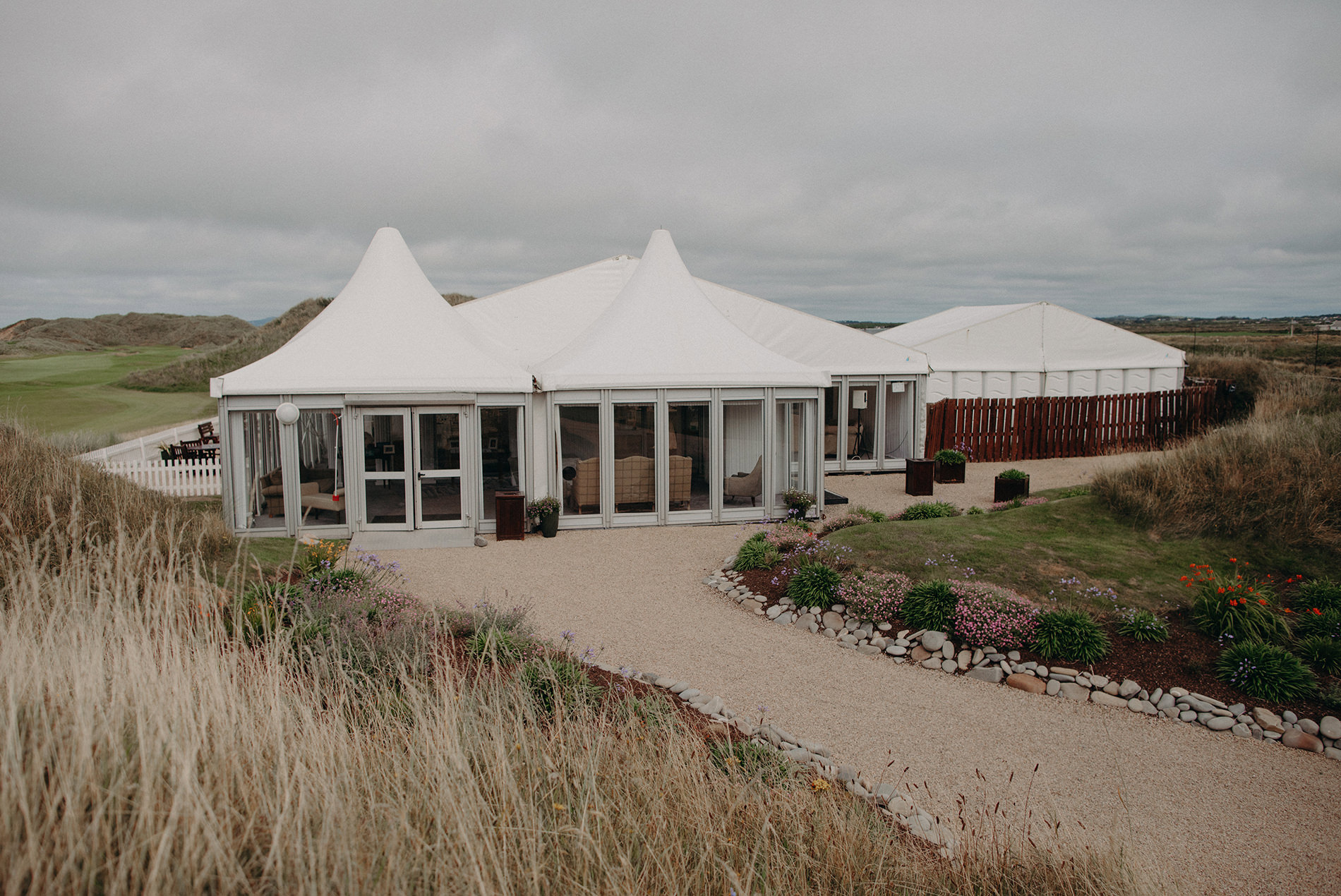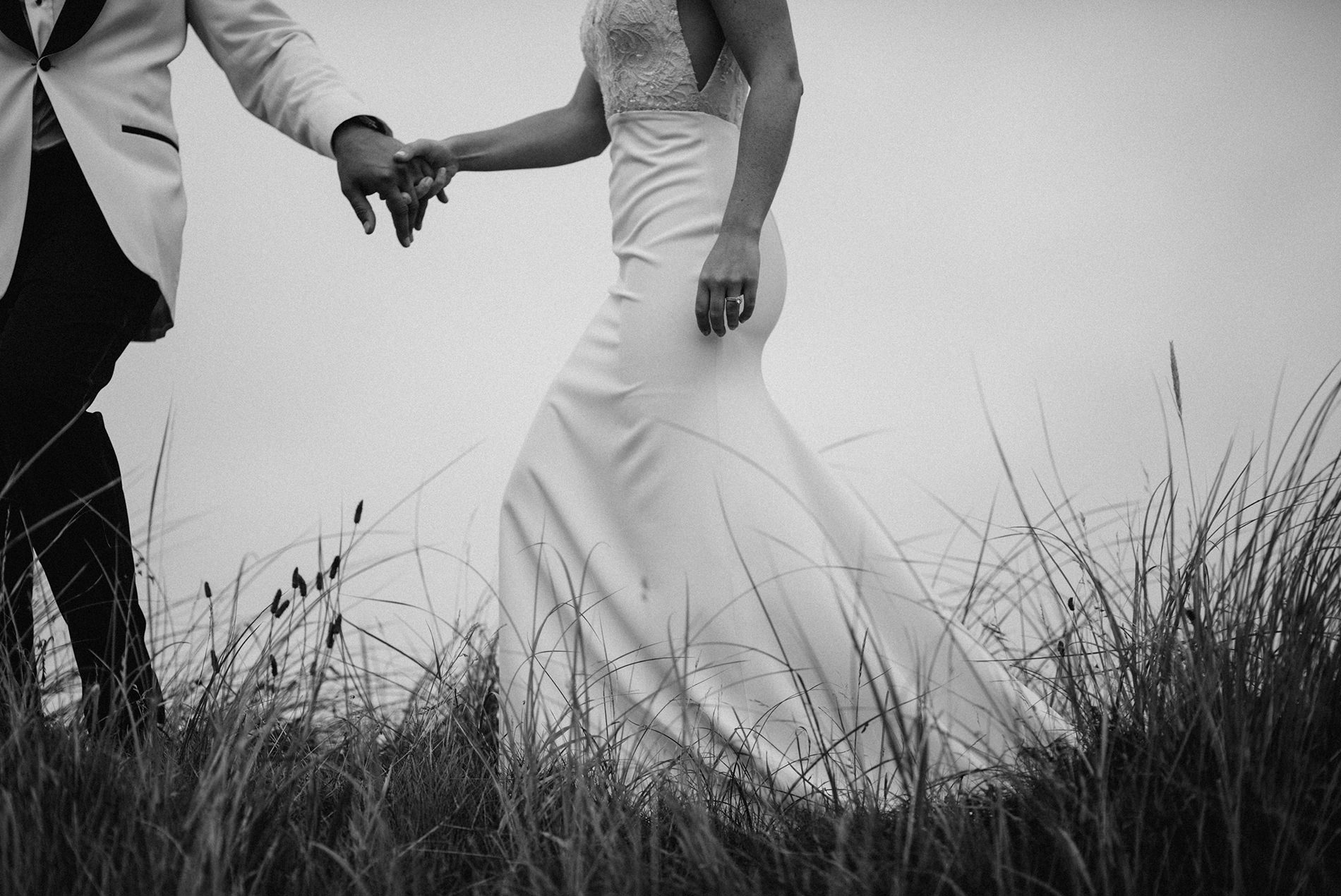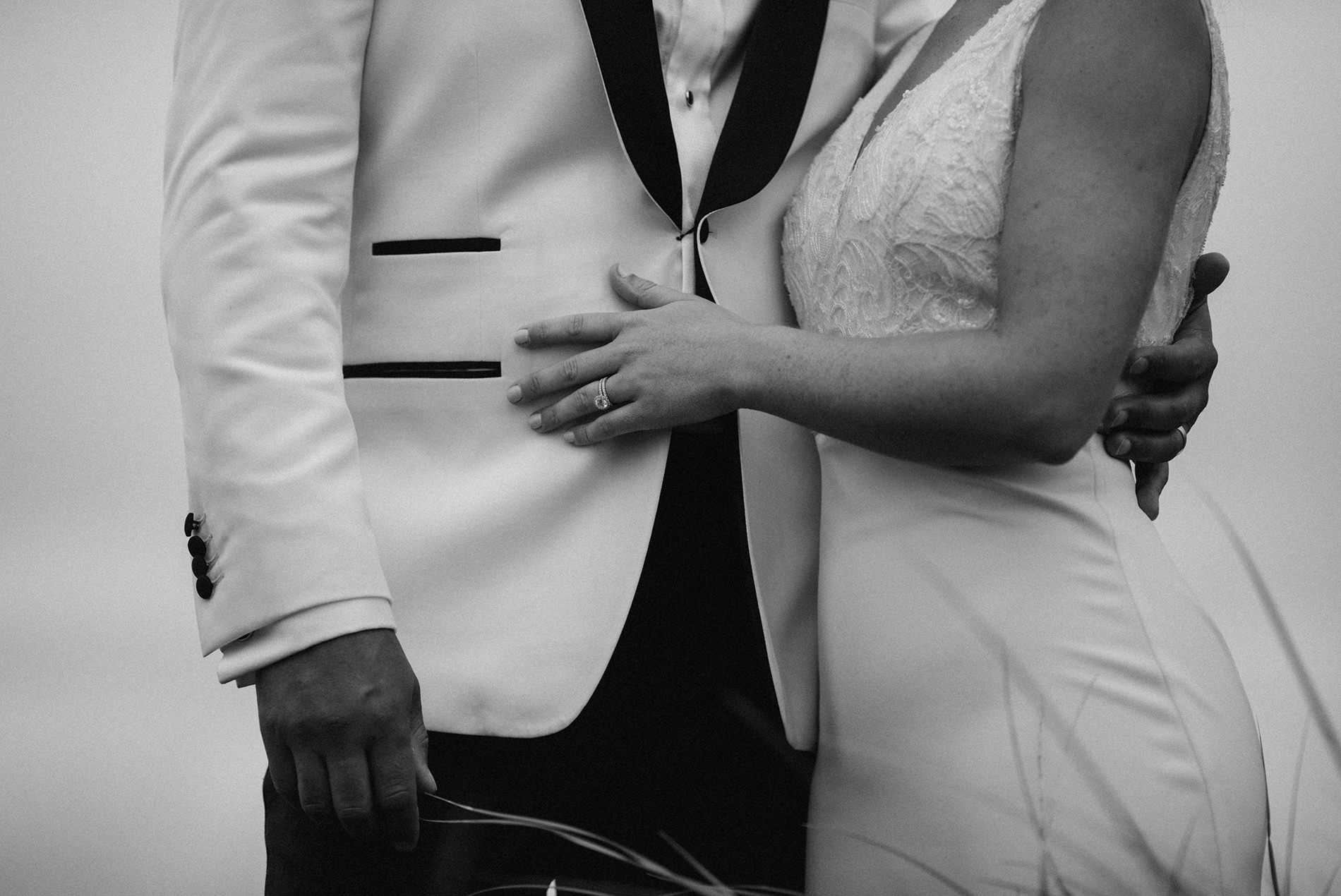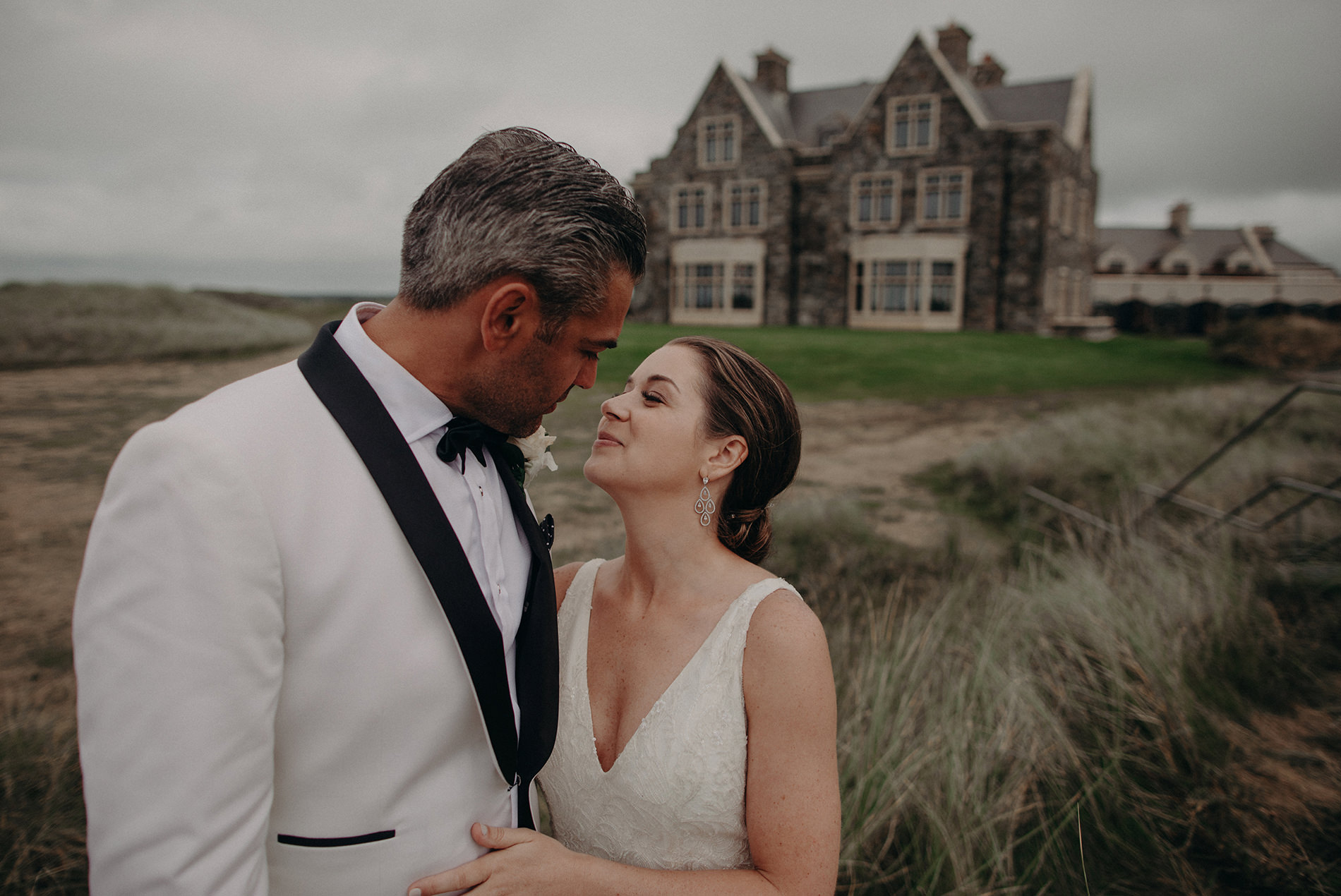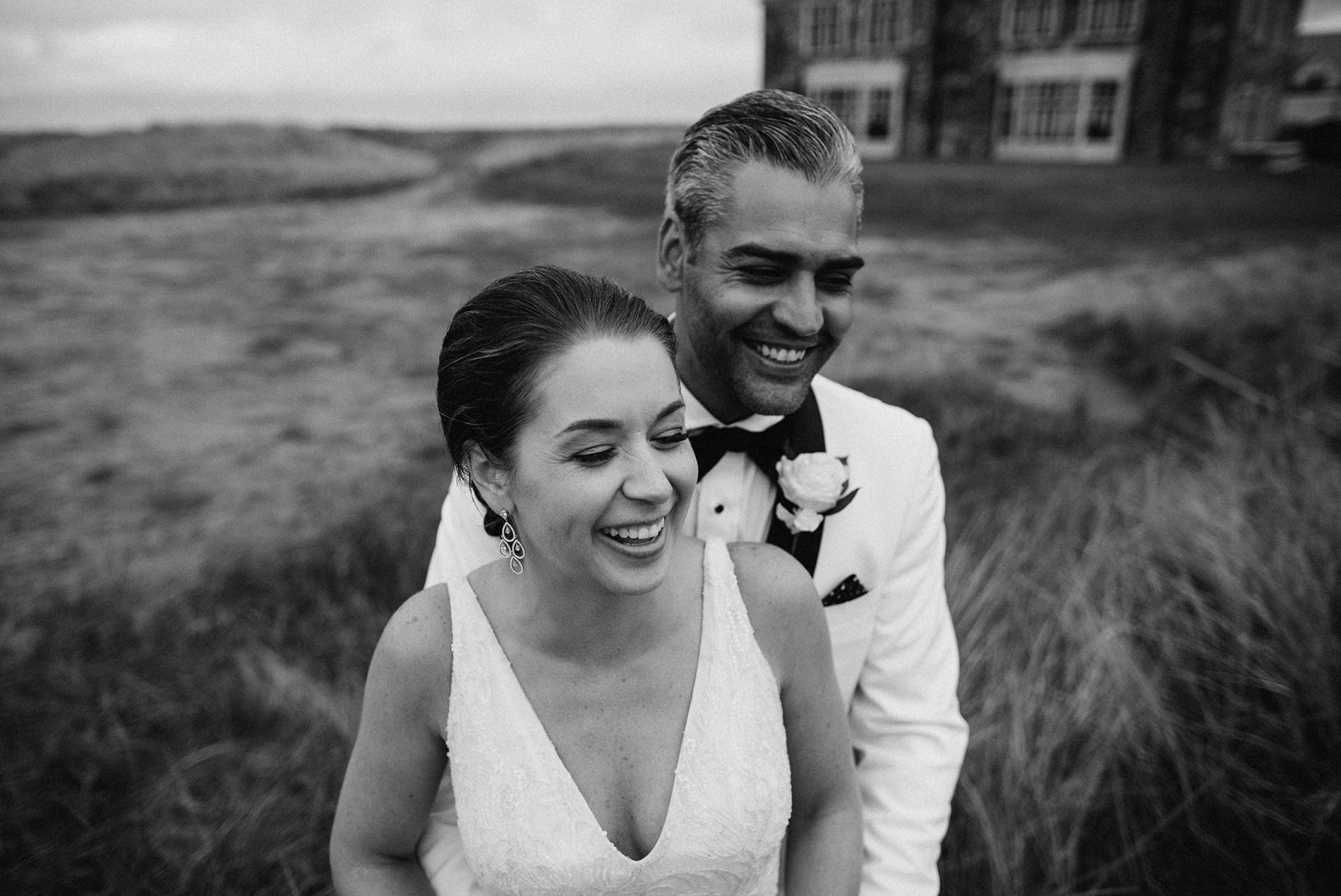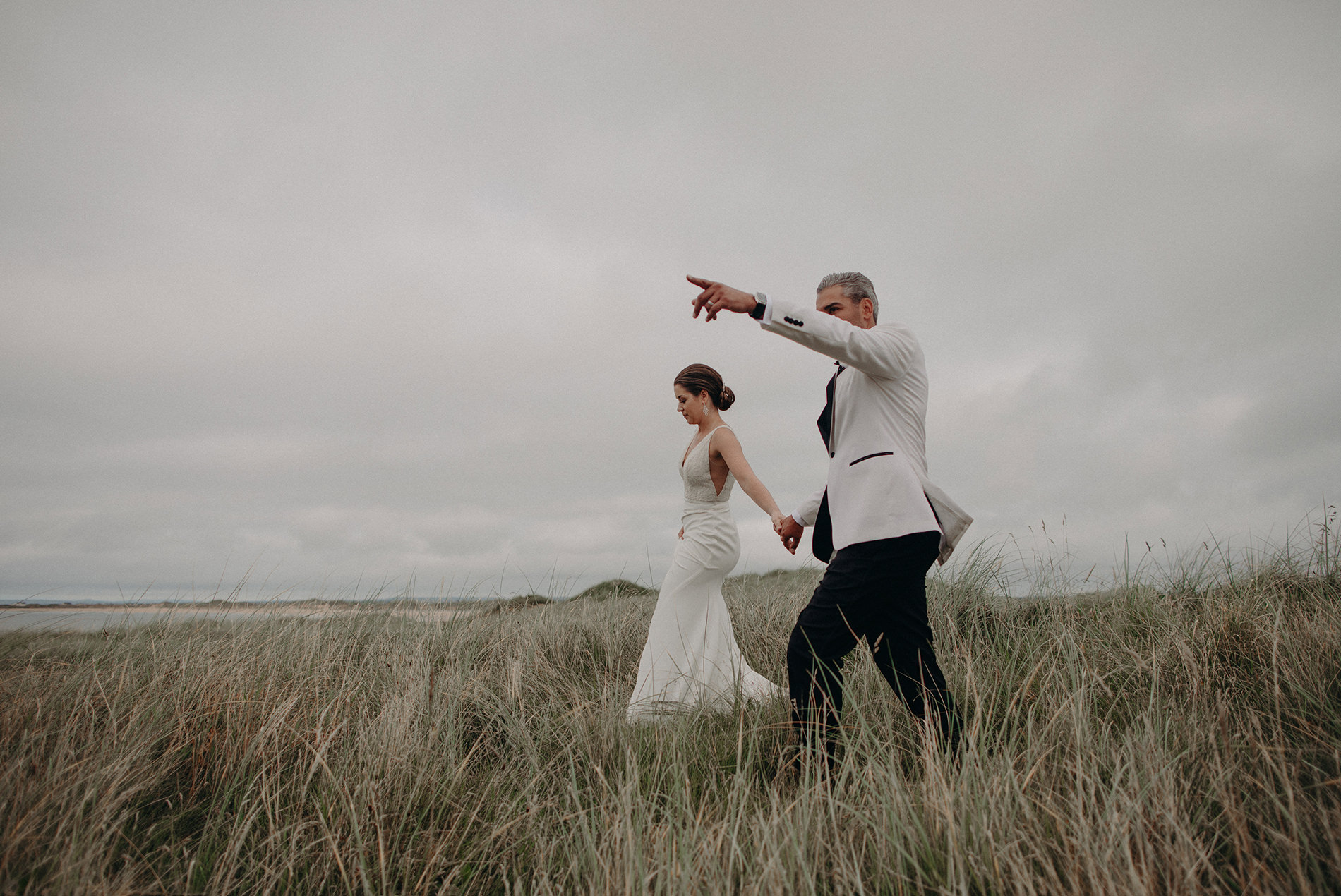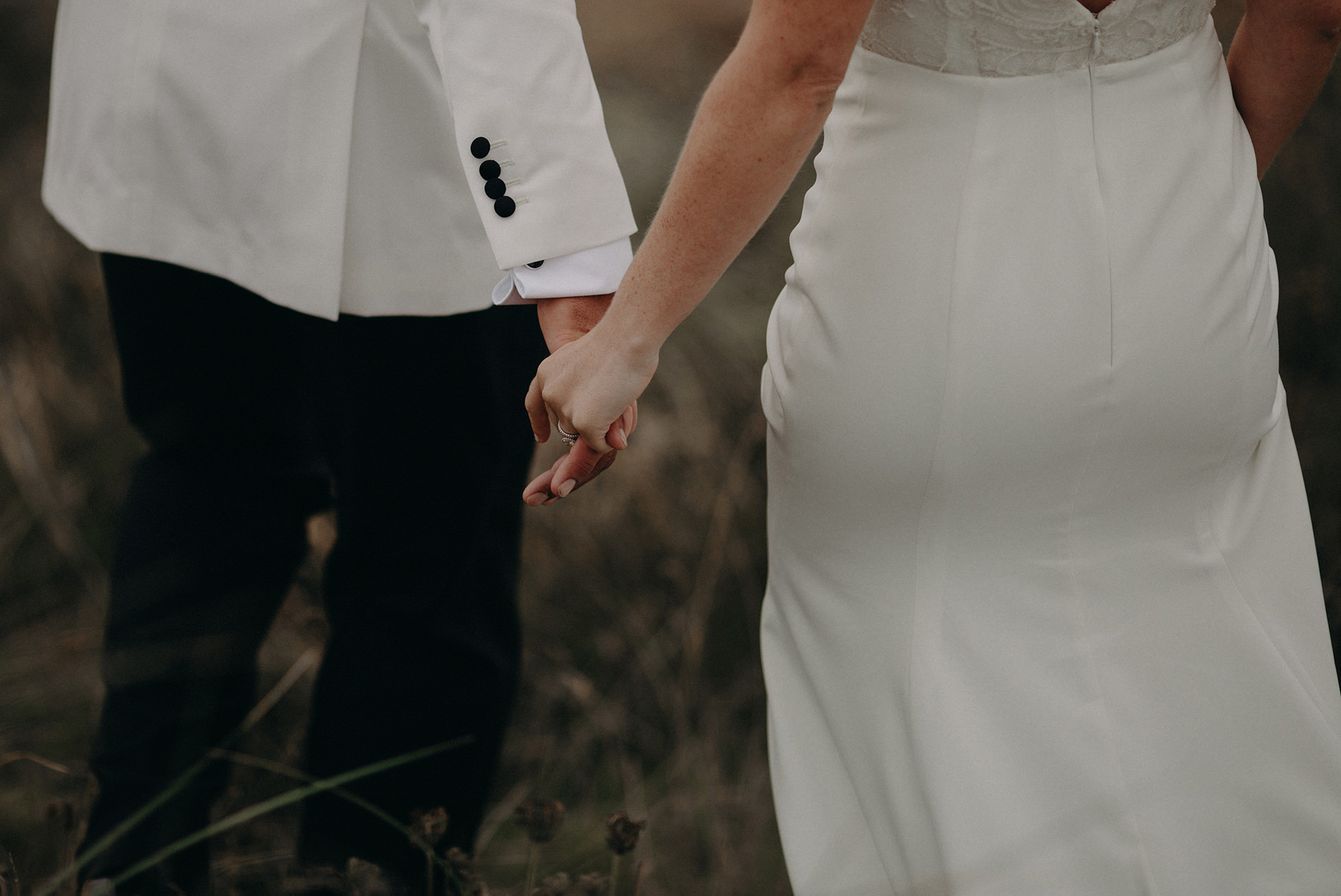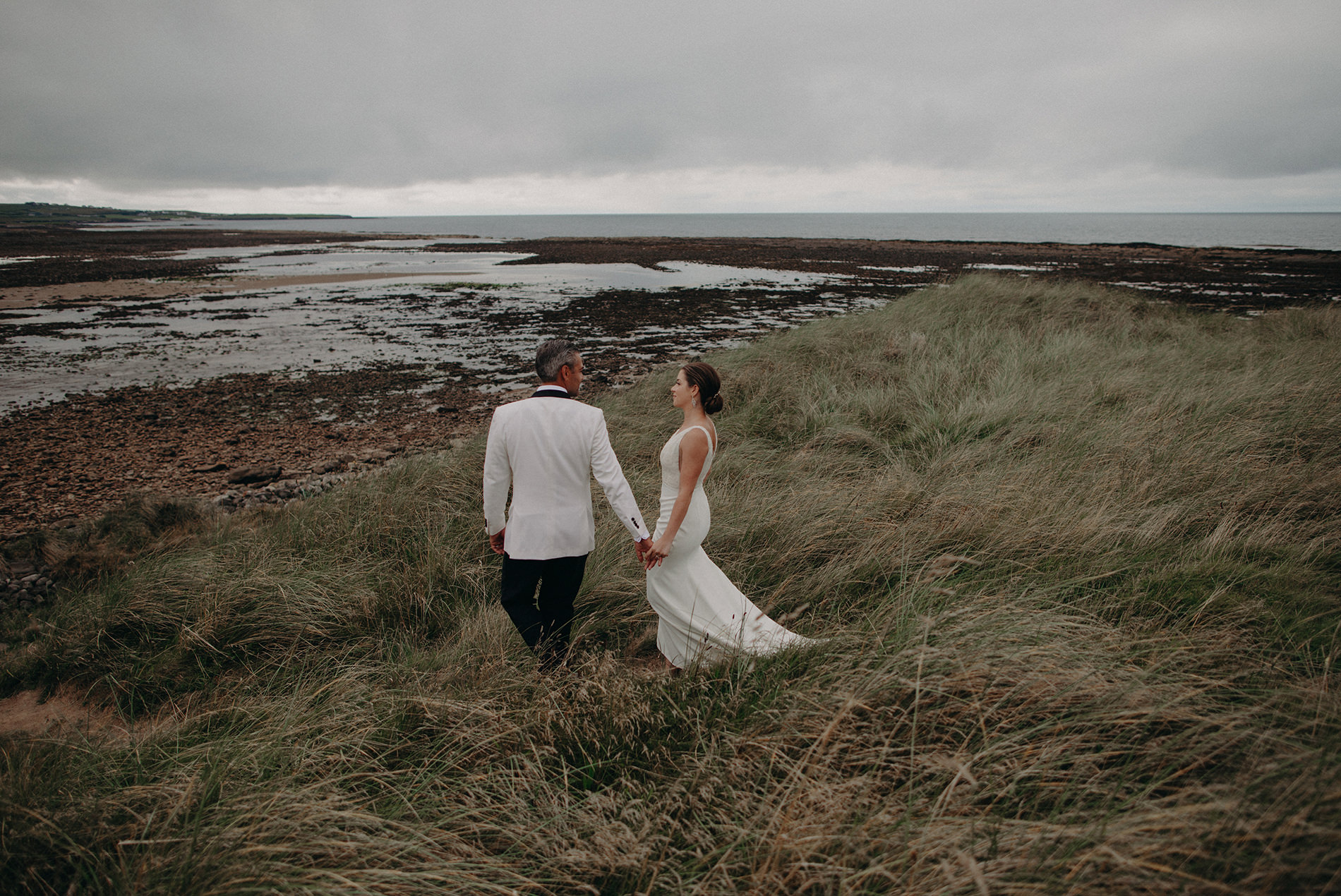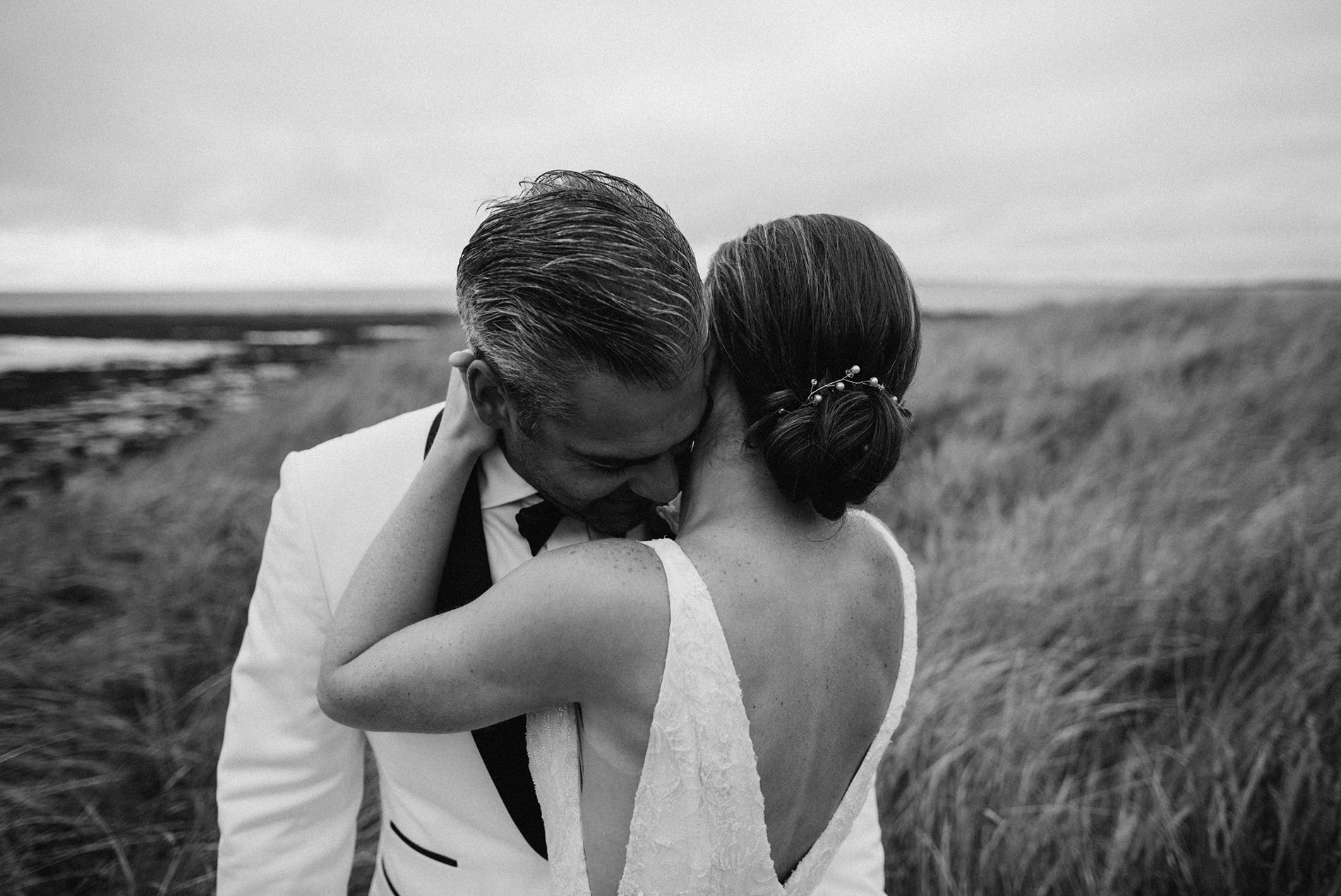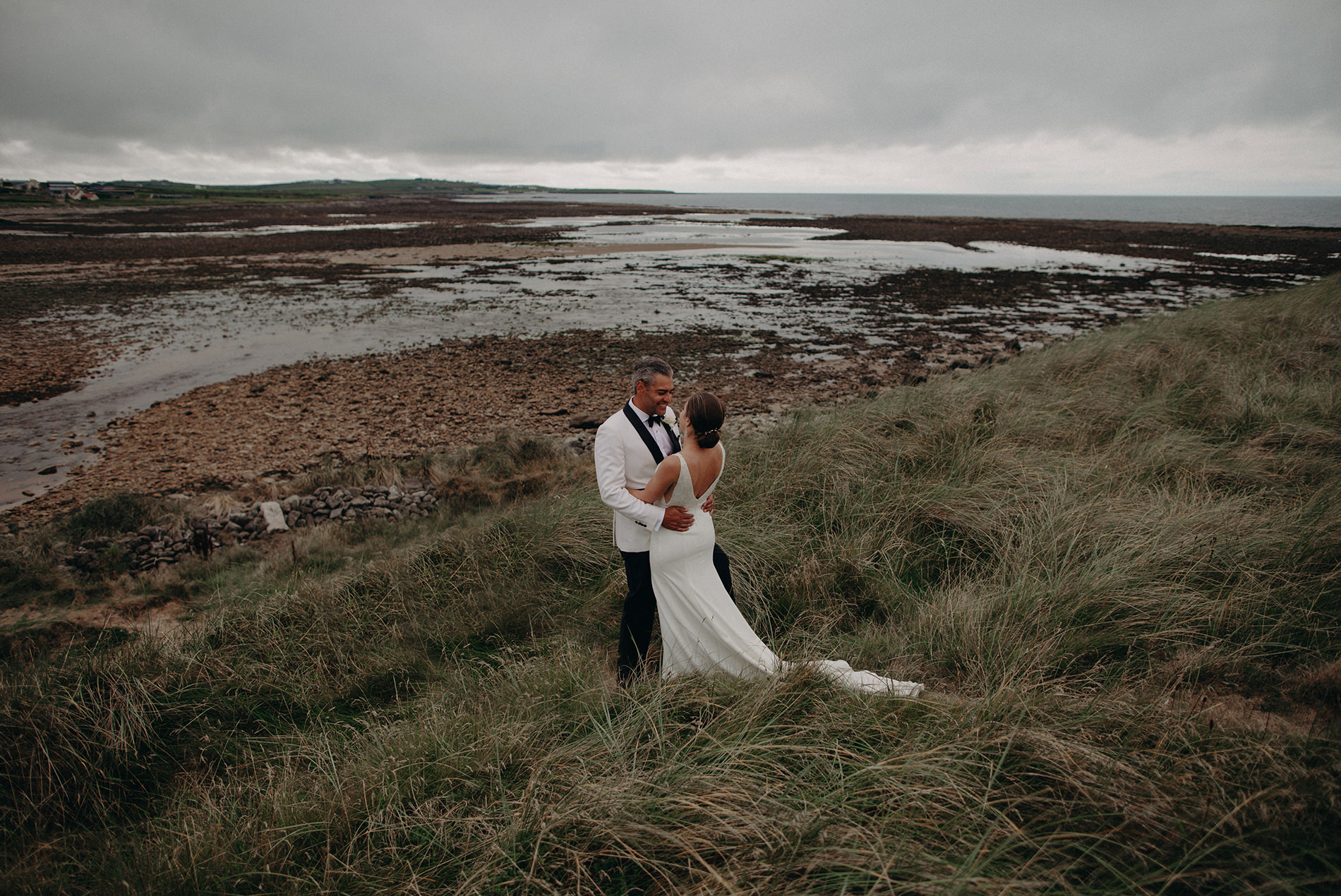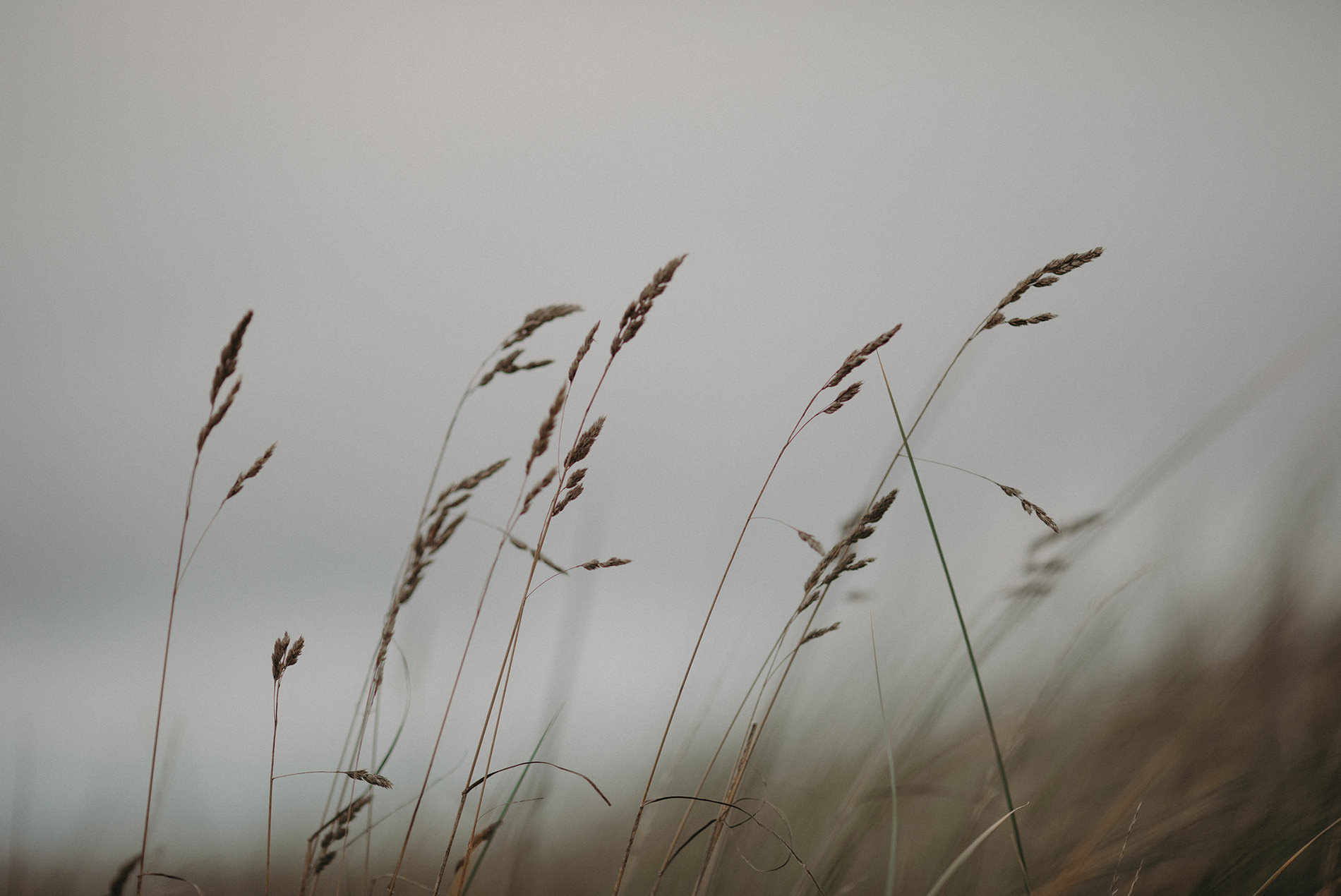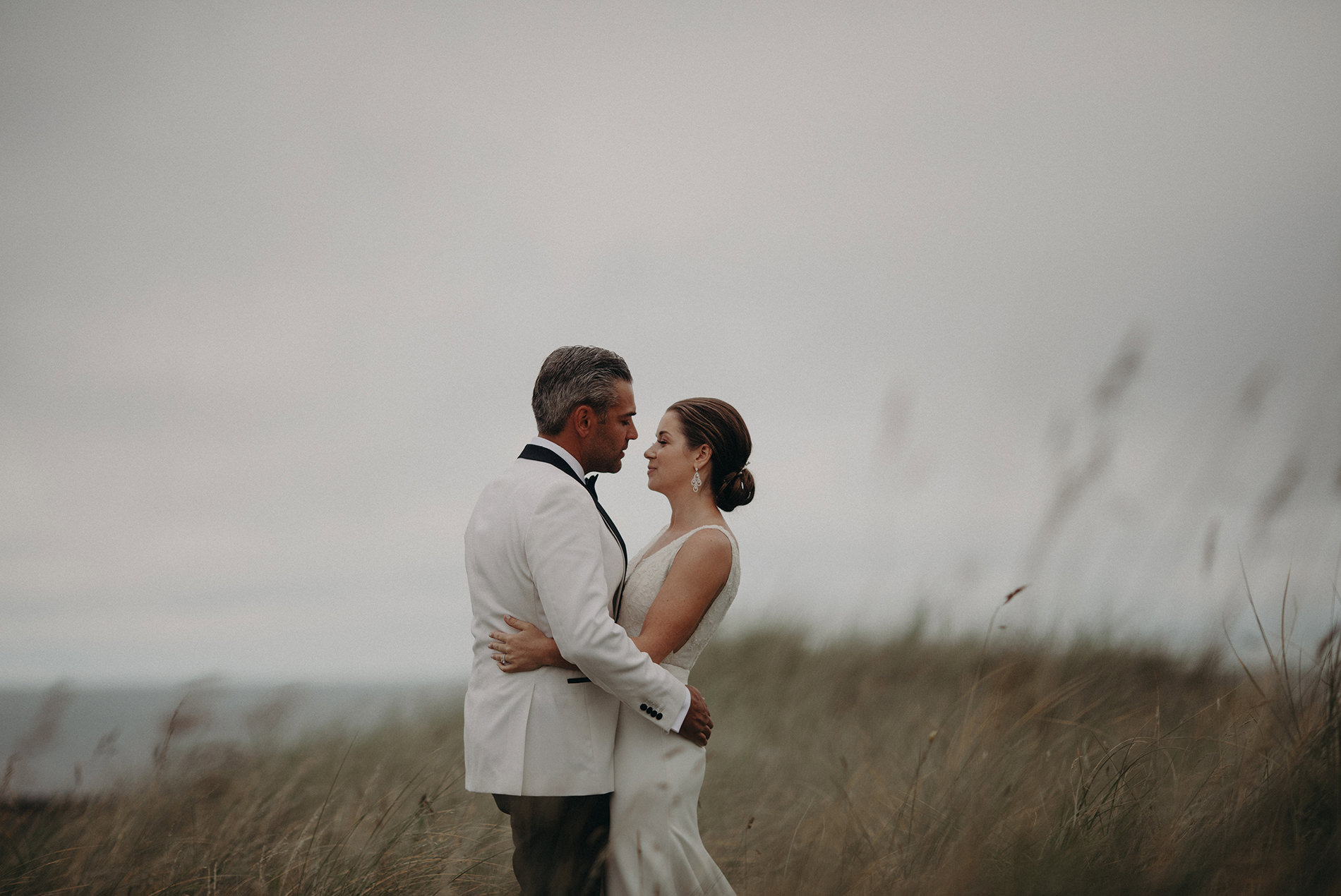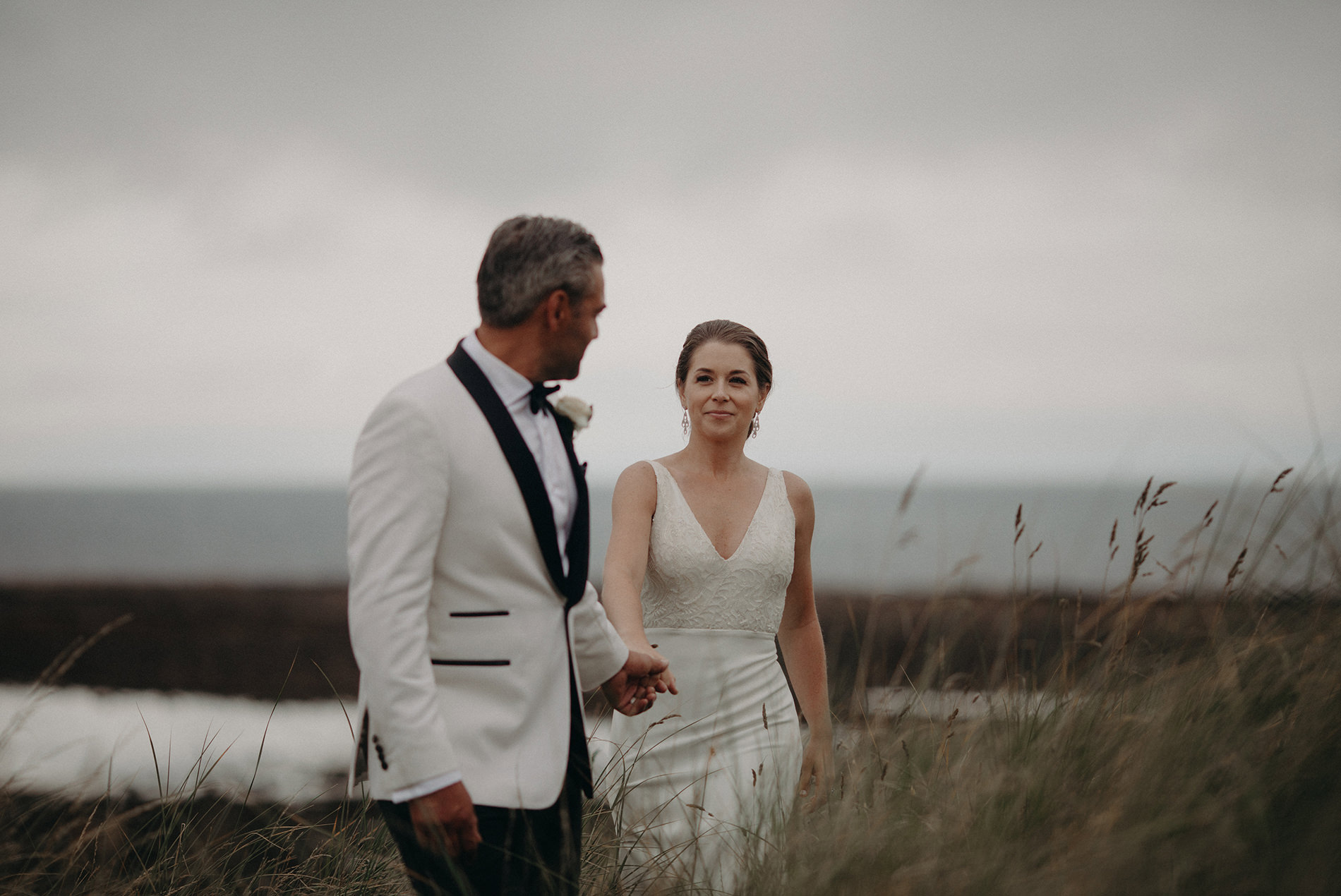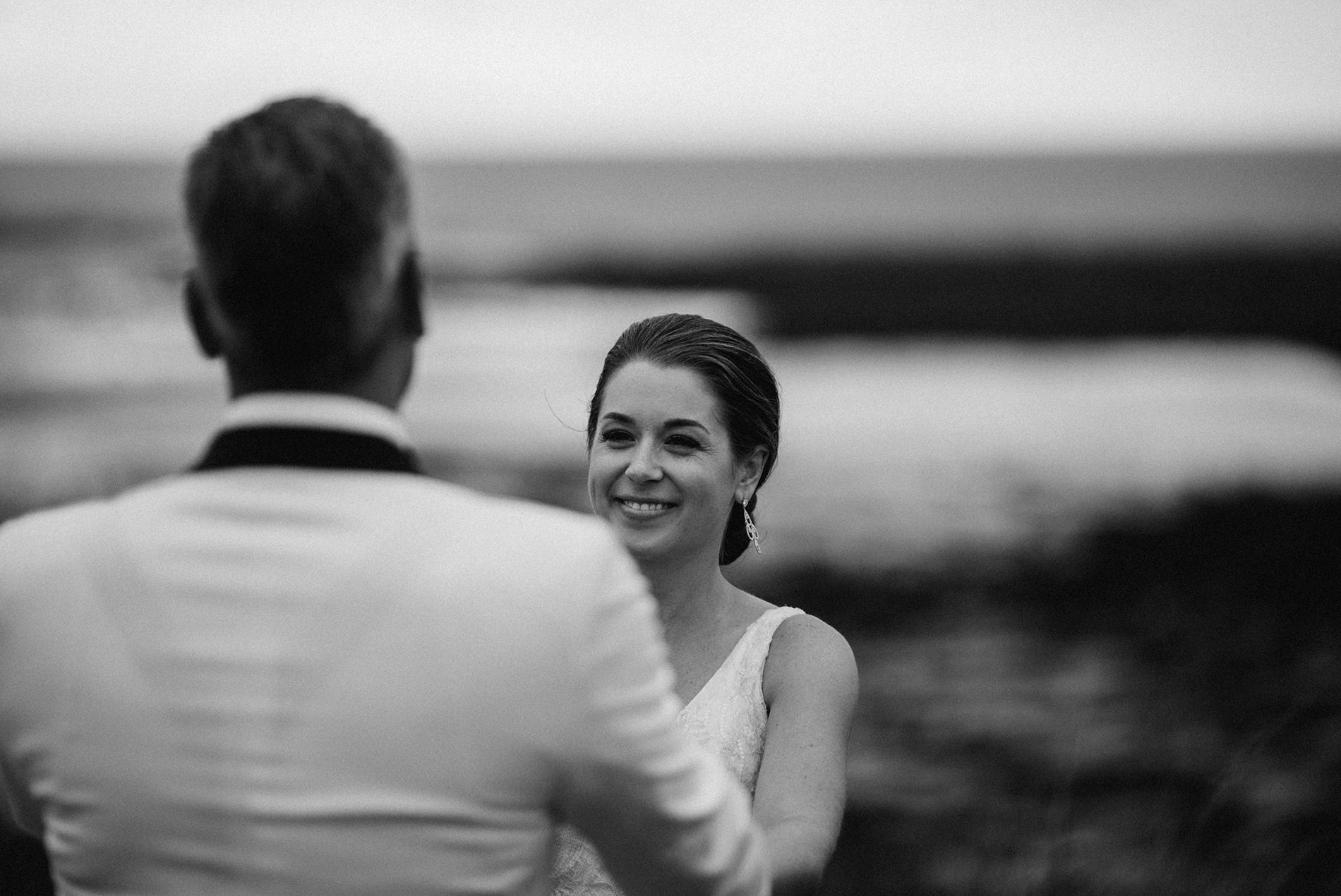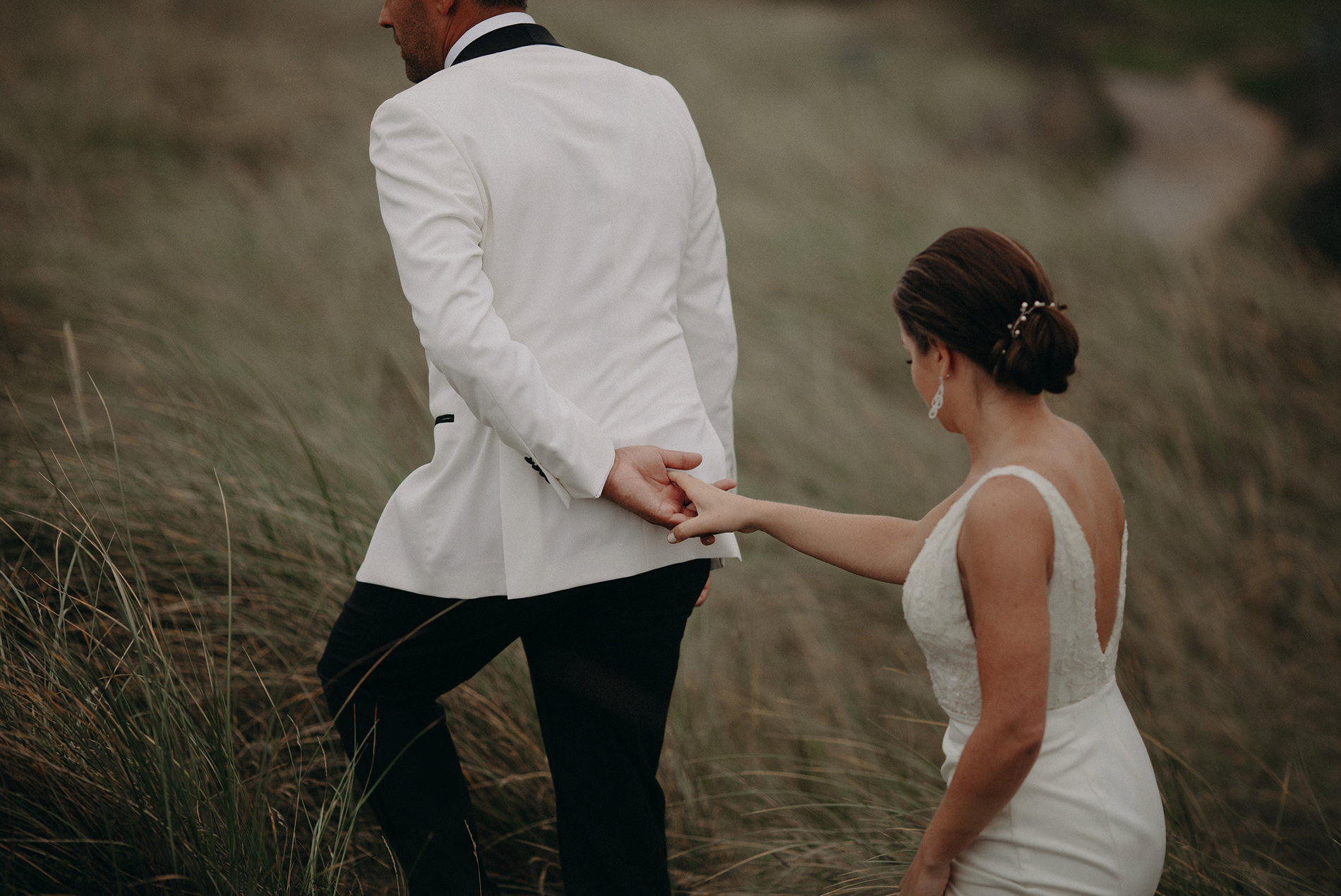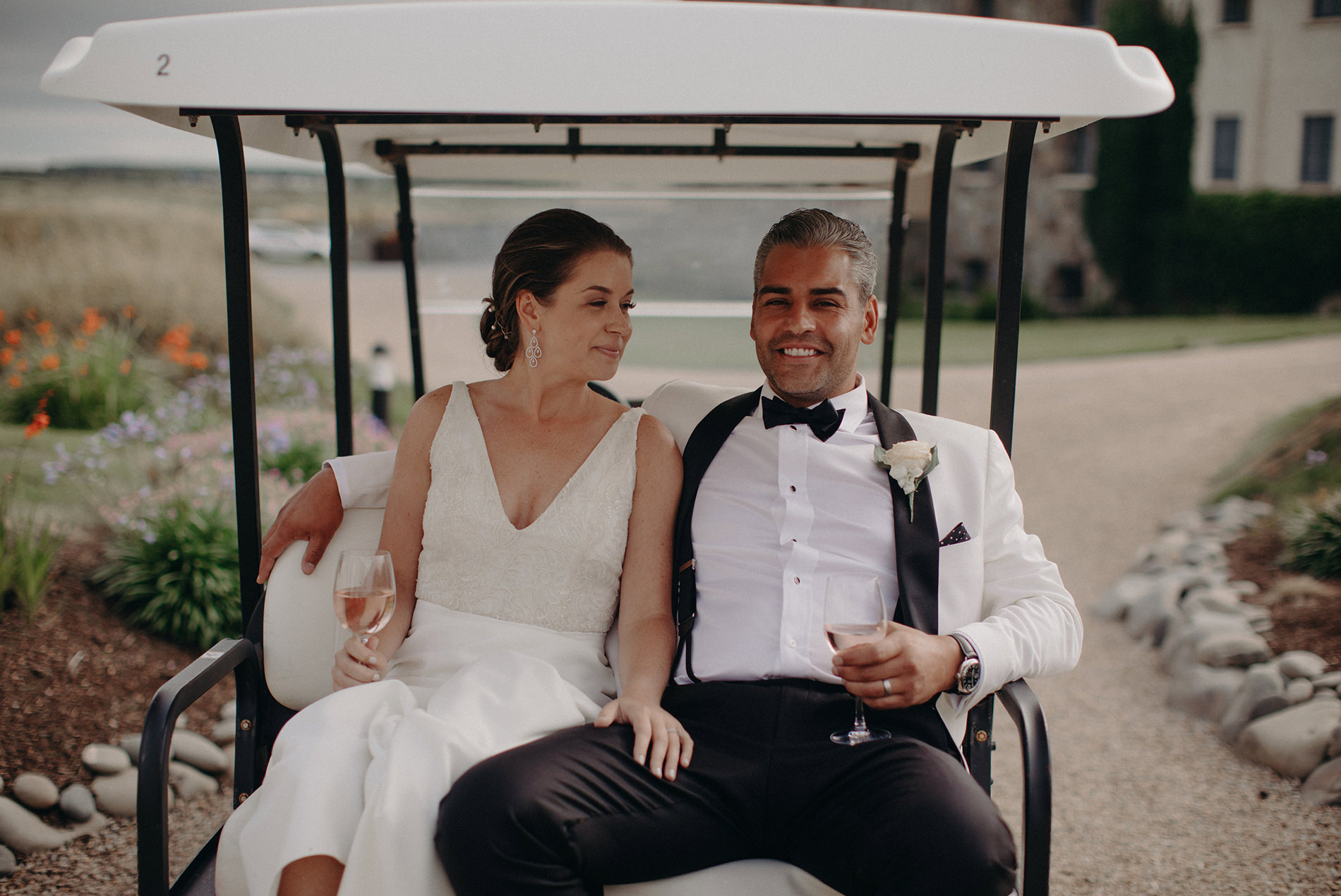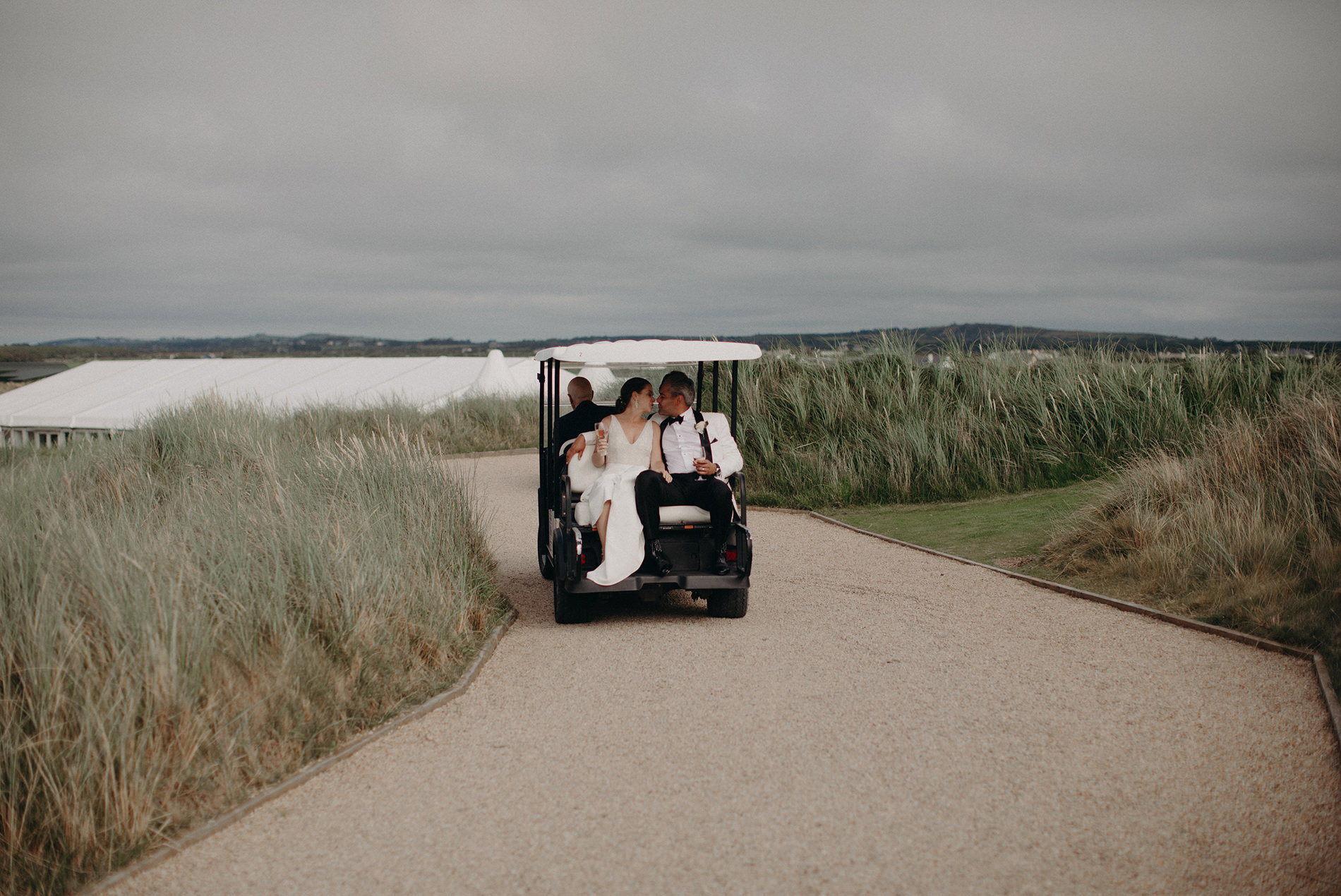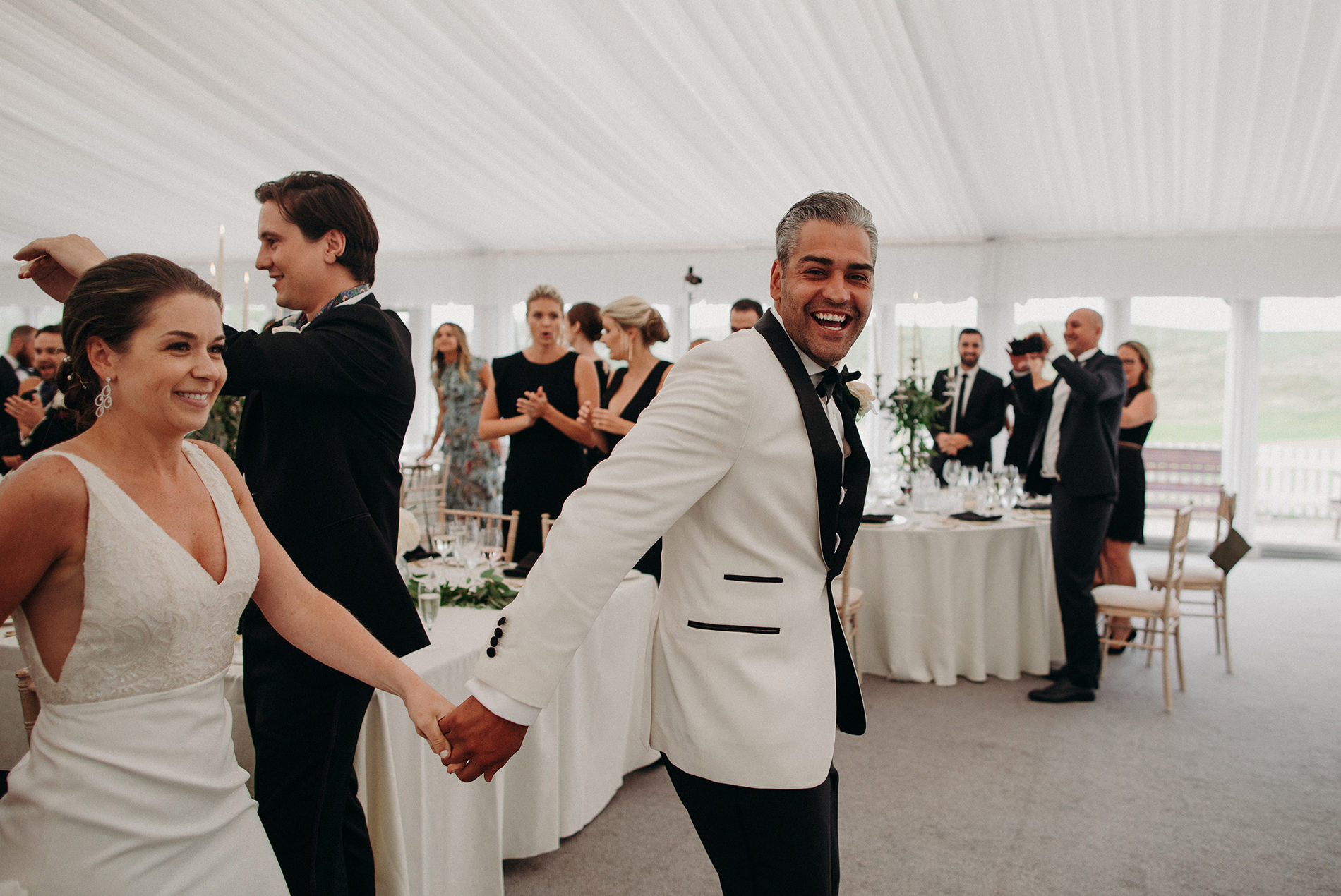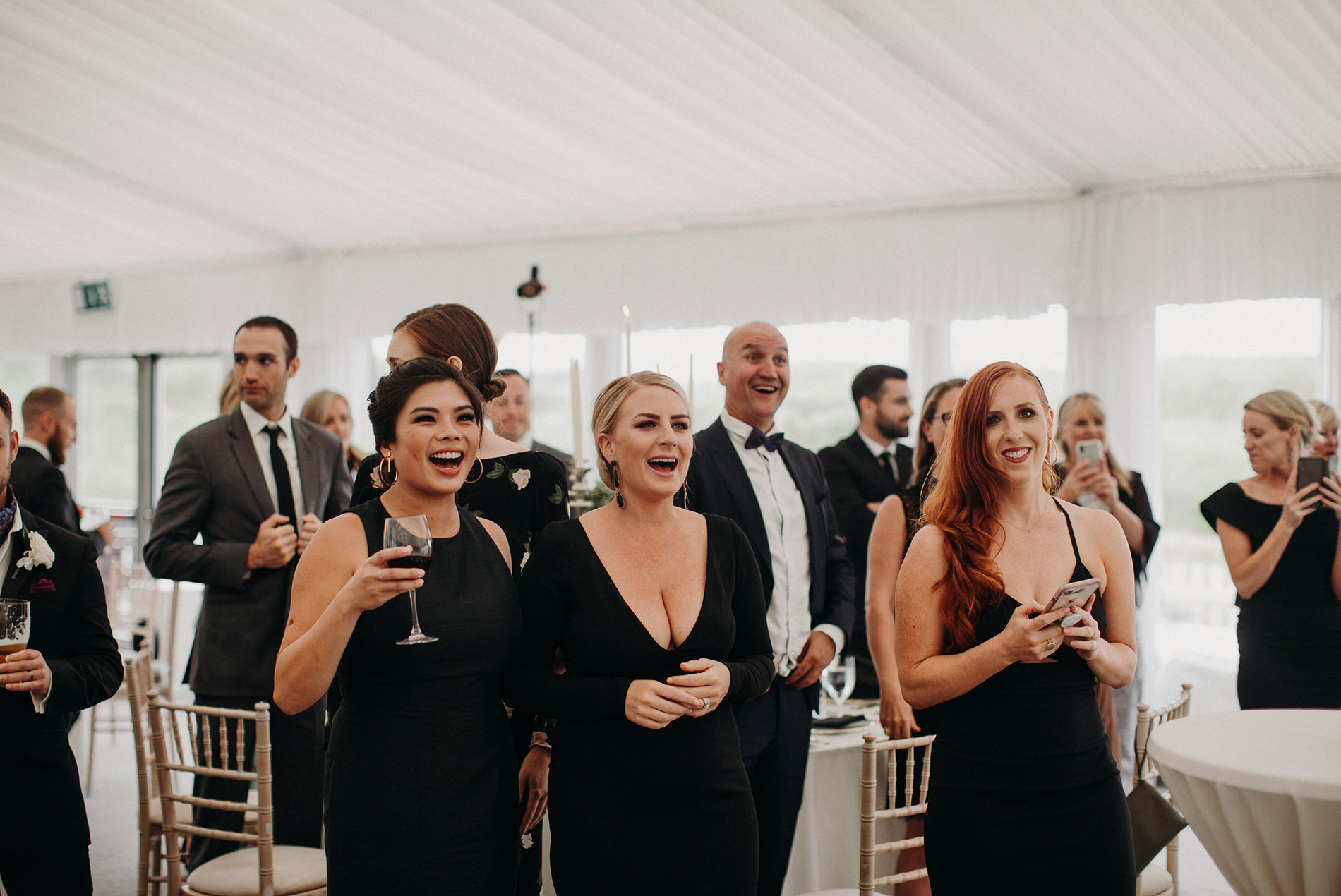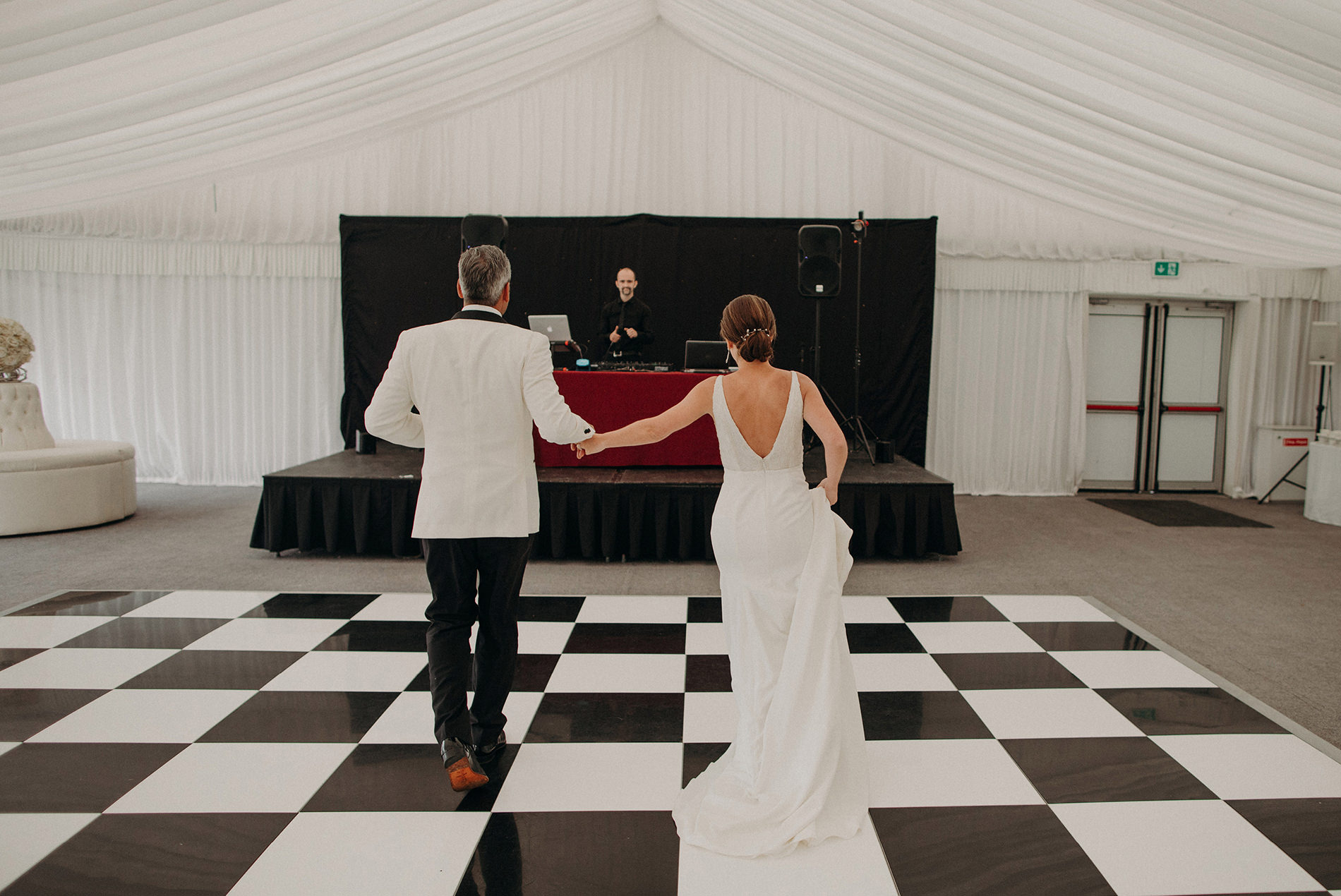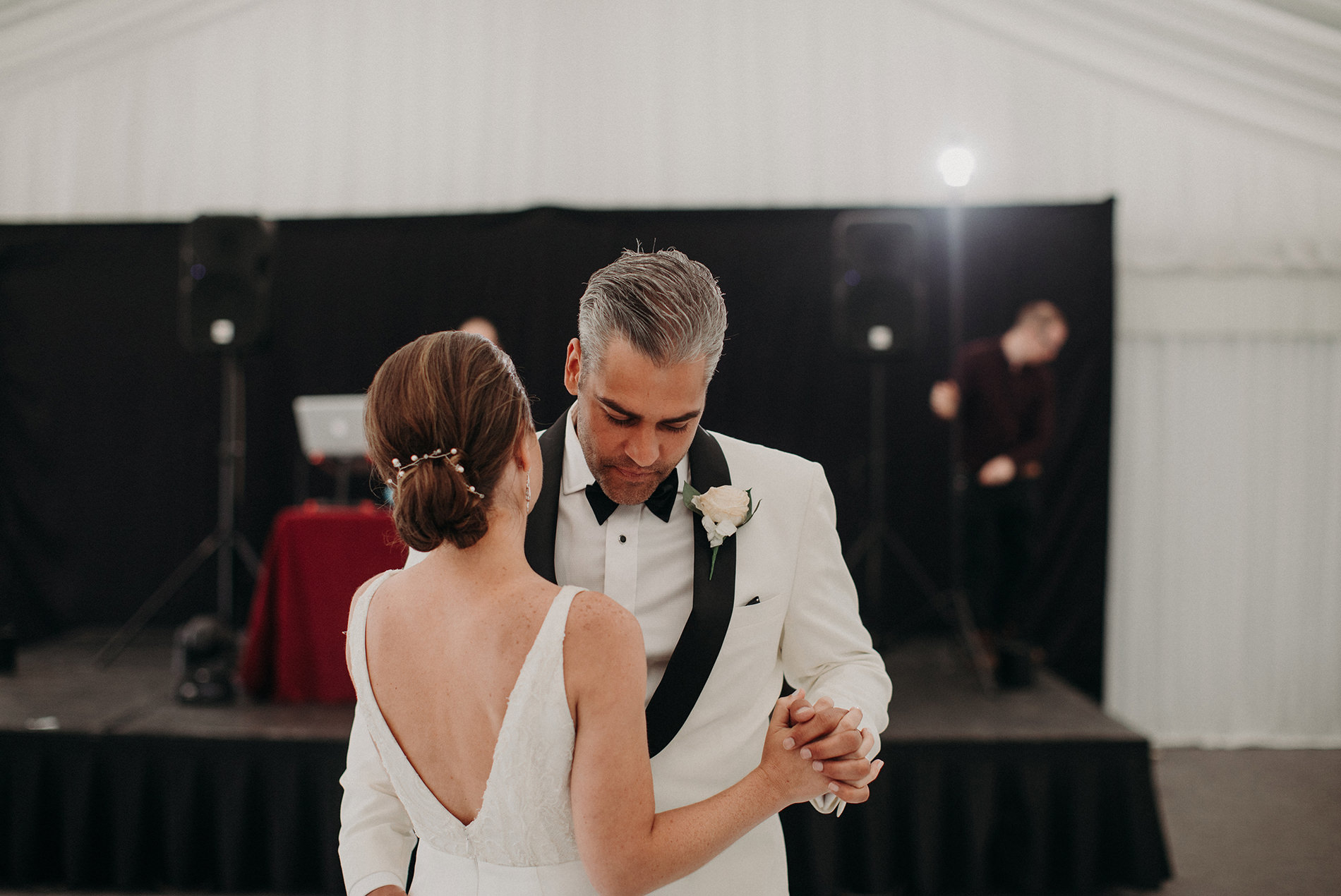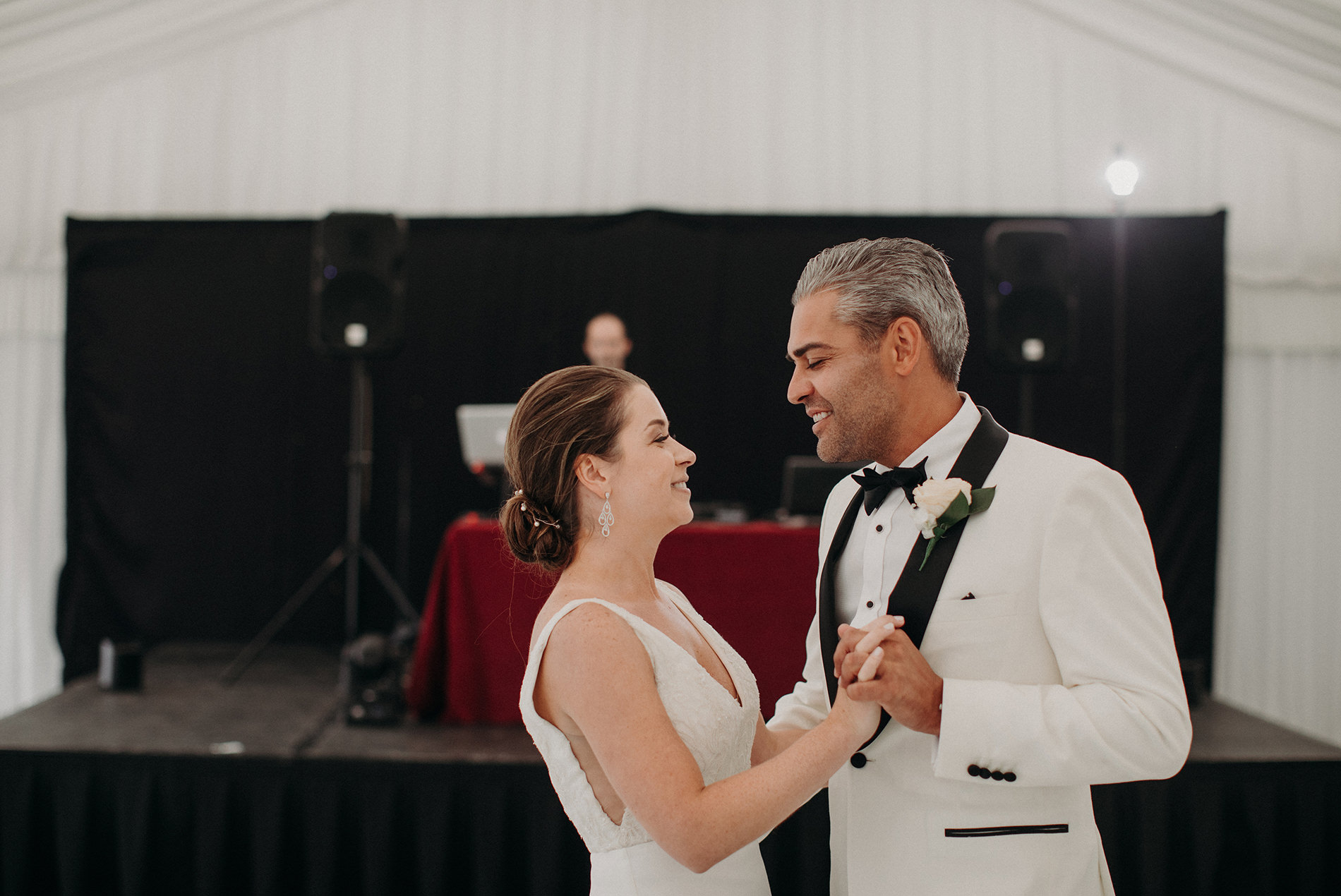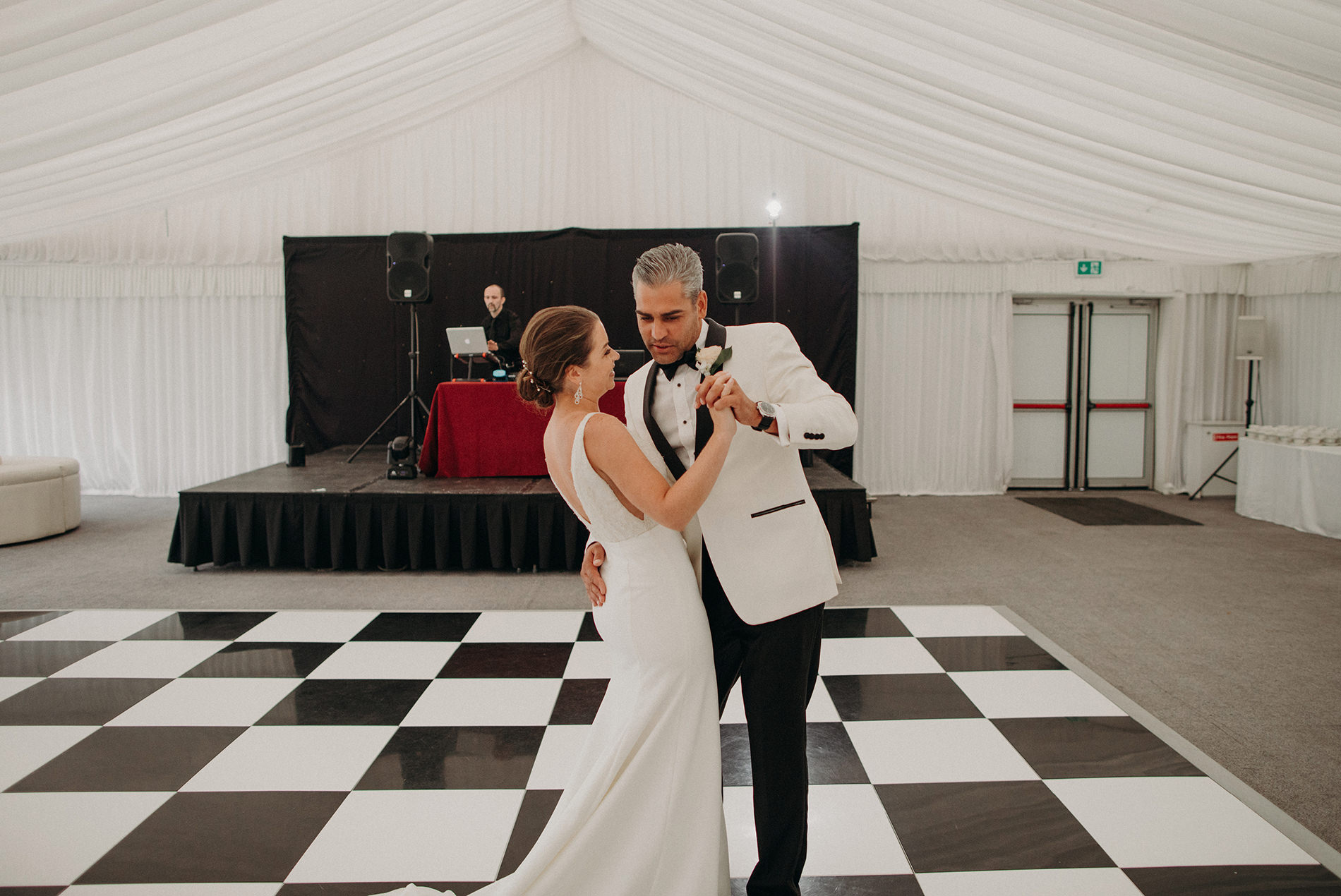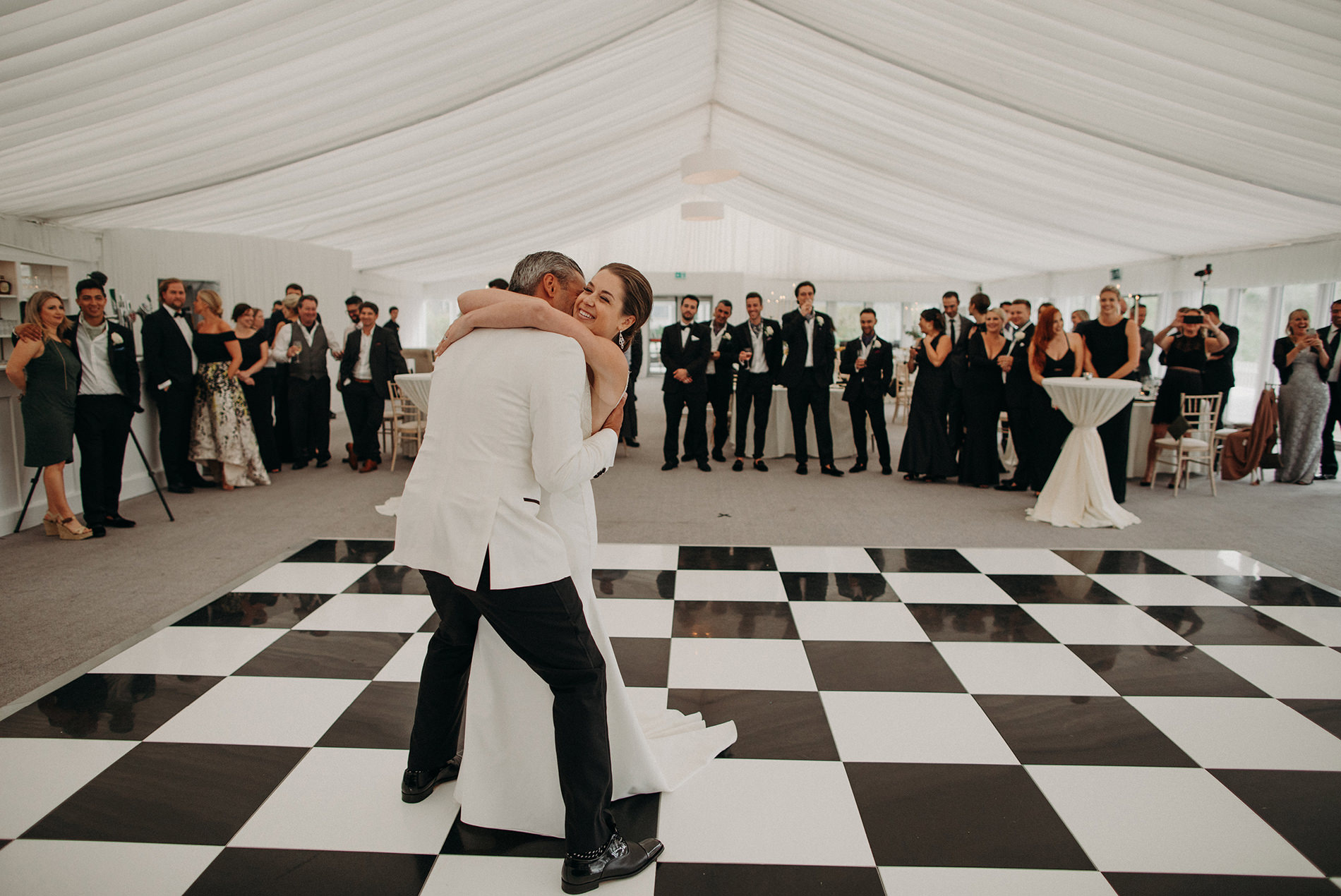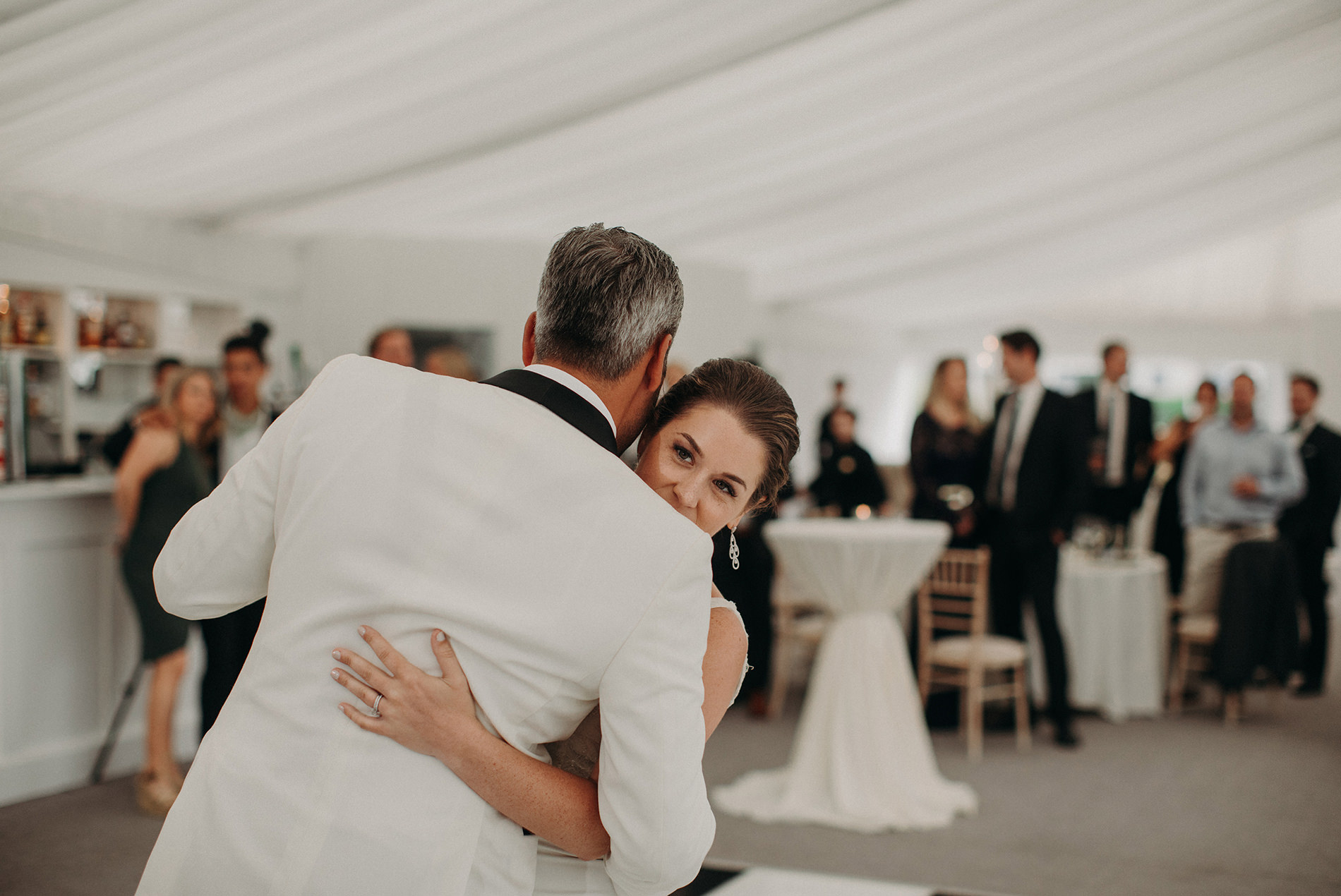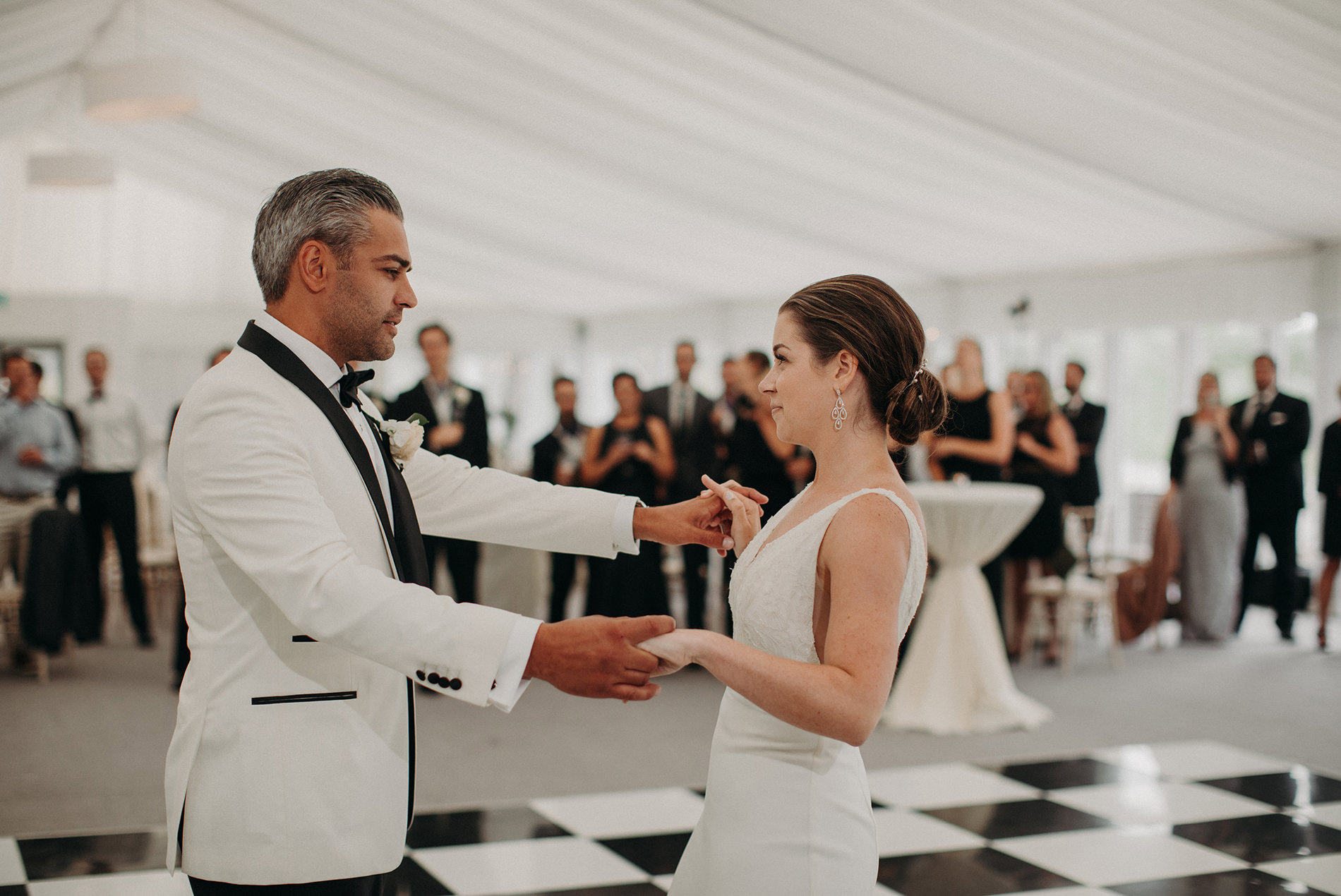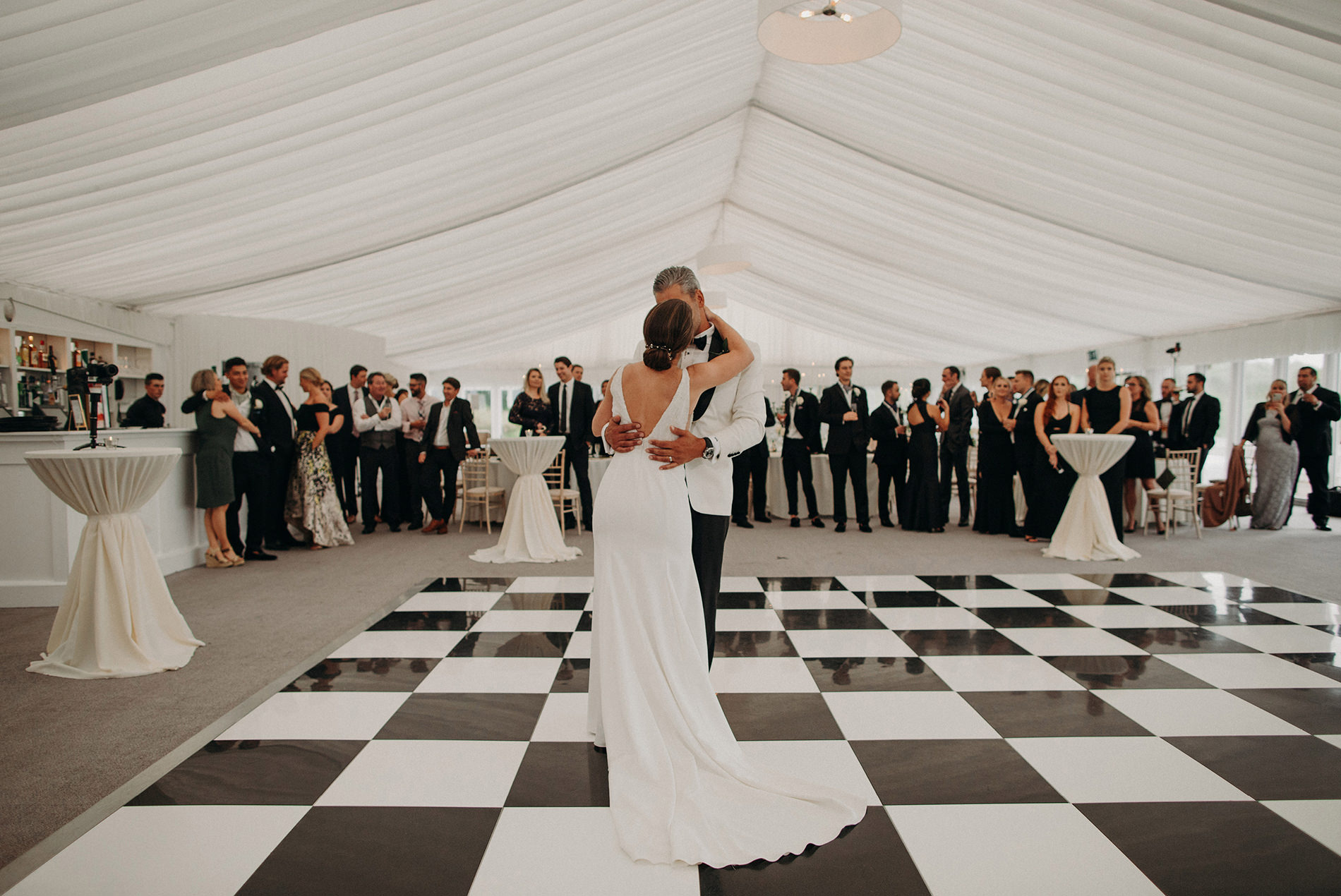 With thanks to a wonderful team:
Reception – Doonbeg Hotel & Golf Links
Flowers – Mulqueens florist
Music – Audionetworks
Stationary – Paper Delights
Hairdresser – Doonbeg Hotel & Golf Links
Makeup Artist – Doonbeg Hotel & Golf Links
Dress – Sarah Seven
Groom attire – My.Suit
Videographer – Pigmint Film